The skilled, creative and experienced team at Kinsman have been helping to transform spaces within Australian homes for many years.
We manufacture quality, Australian-made cabinetry in a wide range of stylish and modern materials that are always on-trend, providing innovative solutions to suit every type of home and family.
Kinsman truly is the value for money way to create a beautiful kitchen, a magnificent wardrobe, an amazing laundry or a brilliant home office. Our expert design consultants will work closely with you and your budget to turn the spaces in your home into ones you'll be proud to live in every day, year after year.
So no matter the choice, the decision's always Kinsman.
For that welcoming feeling, the decision is always Kinsman
We are dedicated to delivering an affordable kitchen, wardrobe, laundry or home office your family (and your guests) will love. You can rest easy knowing that Kinsman:
Is Australian made* and owned
Has an industry reputation for excellence
Our showrooms are located within selected The Good Guys stores, the experts in cooking. This means we can help you choose the perfect appliances to complete your dream kitchen or laundry.
Offers great value in the latest colours and on-trend designs
Provides a wide range of stylish and flexible design and storage solutions
Is an expert in the design of spaces
Has a proud heritage of over 30 years supplying affordable, quality kitchens and cabinetry
Is dedicated to creating contemporary spaces for all types of families
Has a factory located in NSW with the latest high-end machinery
Offers flexible finance solutions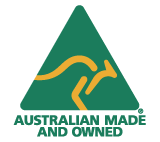 Inside the

Kinsman factory