Times are changing, and we're finding ourselves spending more time at home and for some of us that means working or studying from the comfort of our home. What hasn't changed is that we love creating great contemporary spaces that increase usability and liveability for a range of families to live and grow within.
We understand that a working space must strike the perfect balance between comfort and productivity. That's why Kinsman Home Offices create the perfect environment for easy, comfortable, modern living. The range provides a variety of Home Office solutions that are both stylish and functional, for a life that's beautifully organised.
Create a Kinsman Home Office for you to love working from. Simply book an in-store, in-home or virtual design consultation today!
Need inspiration? Explore some of the many Home Office styles we offer below, to find your perfect working space.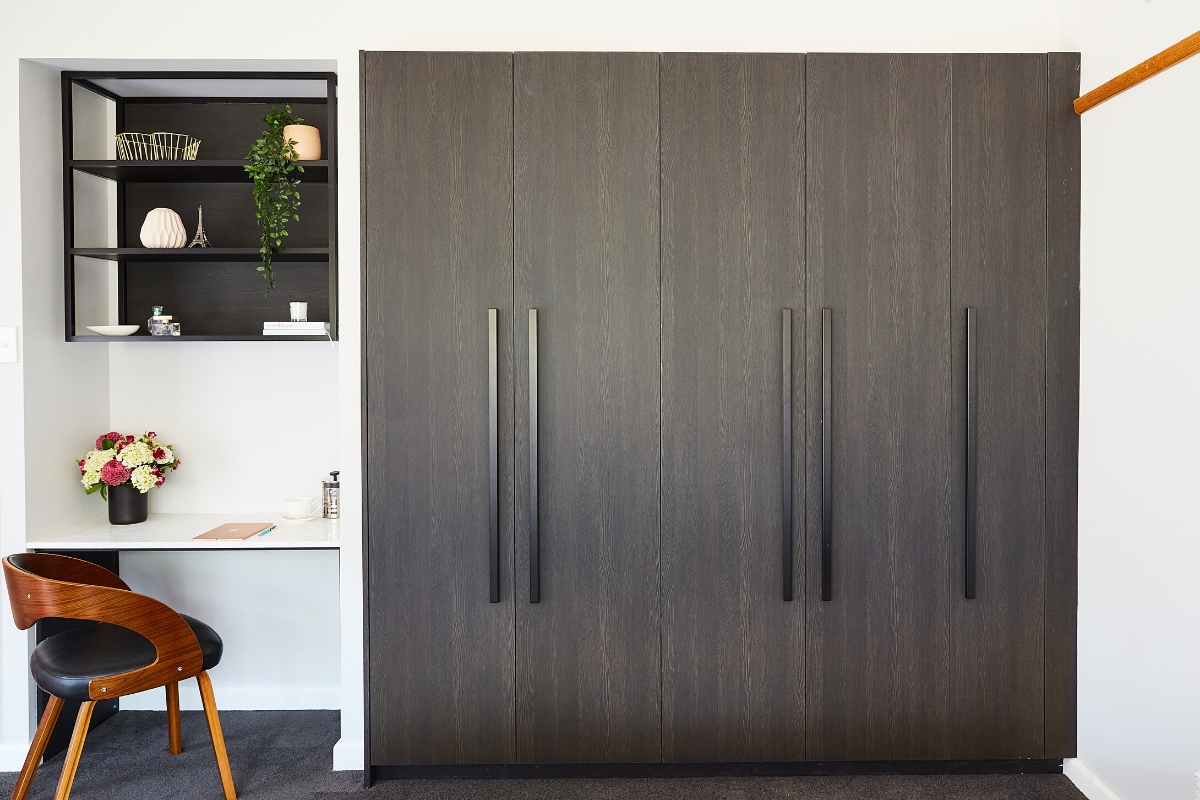 Sophisticated Luxury
Oozing sophistication and glamour, this Home Office style balances good looks with practicality. The space features open shelving, ideal for storing work or study essentials and decorative ornaments. The Caesarstone top in Empira White elevates the glamour while providing a quiet, calming space to work or study.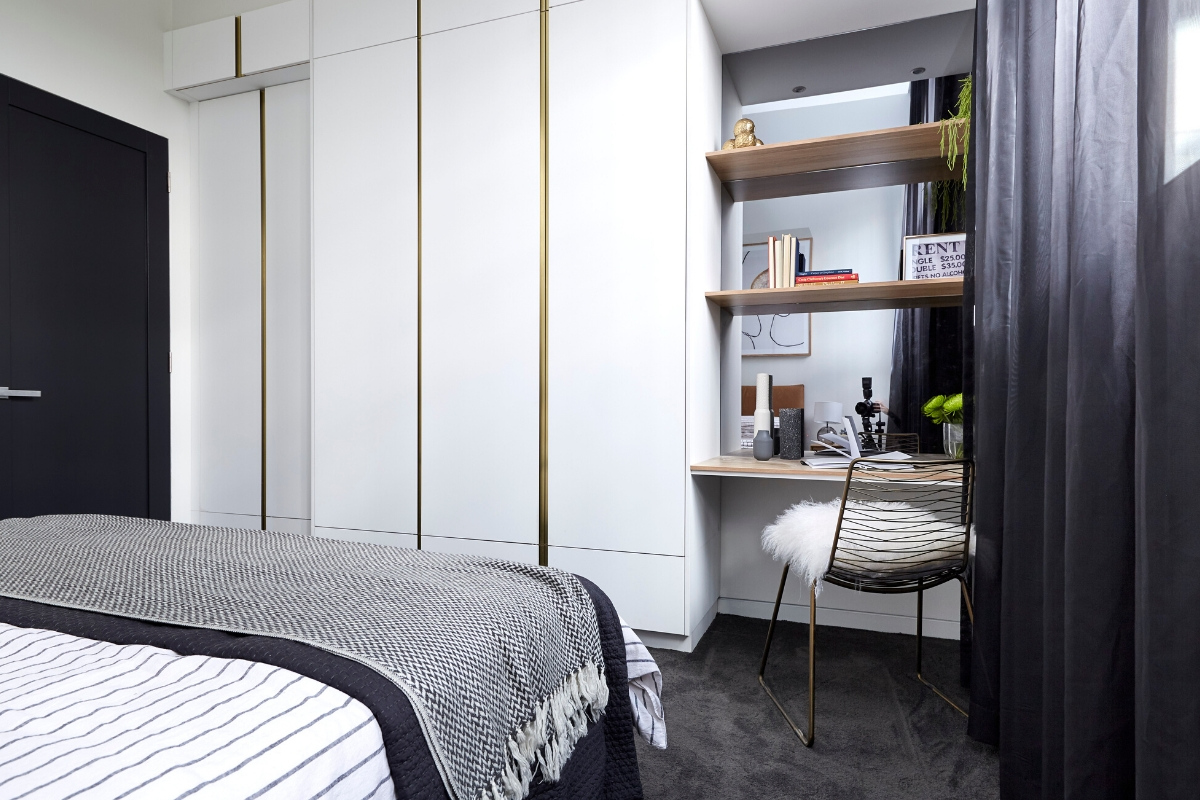 Palm Springs Chic
Recreate the undeniable glamour of a Palm Springs home in your Home Office with this playful, chic look. The Elegant Oak desktop gives the space an inviting warmth, as well as effortlessly complimenting the gold accents found in the wardrobe design. The floating shelves and mirrored wall creates an airy, relaxing environment for you to work from.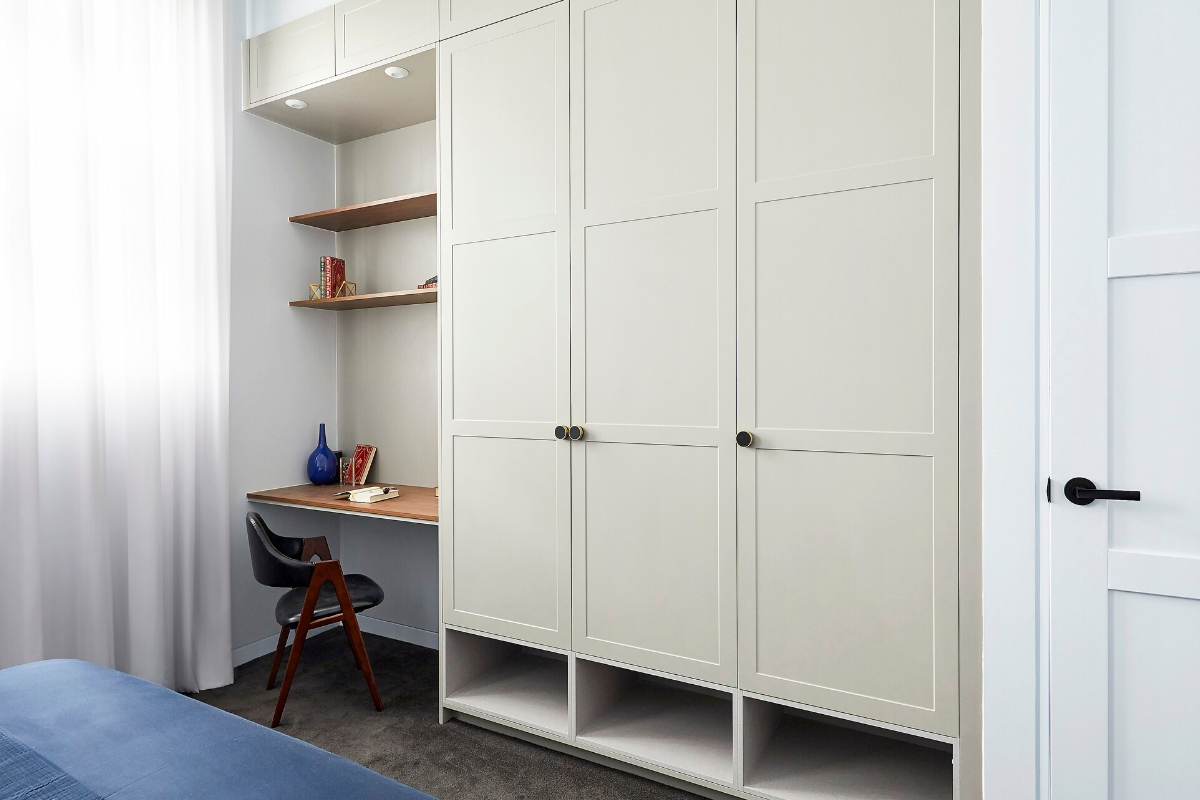 Modern Classic
 Create the Home Office of your dream with this modern twist on the classic Hamptons look. The soft, natural elements found in this space establishes a sense of soft luxury, allowing you to be both comfortable and productive. The lighting adds the perfect finishing touch to create a functional study.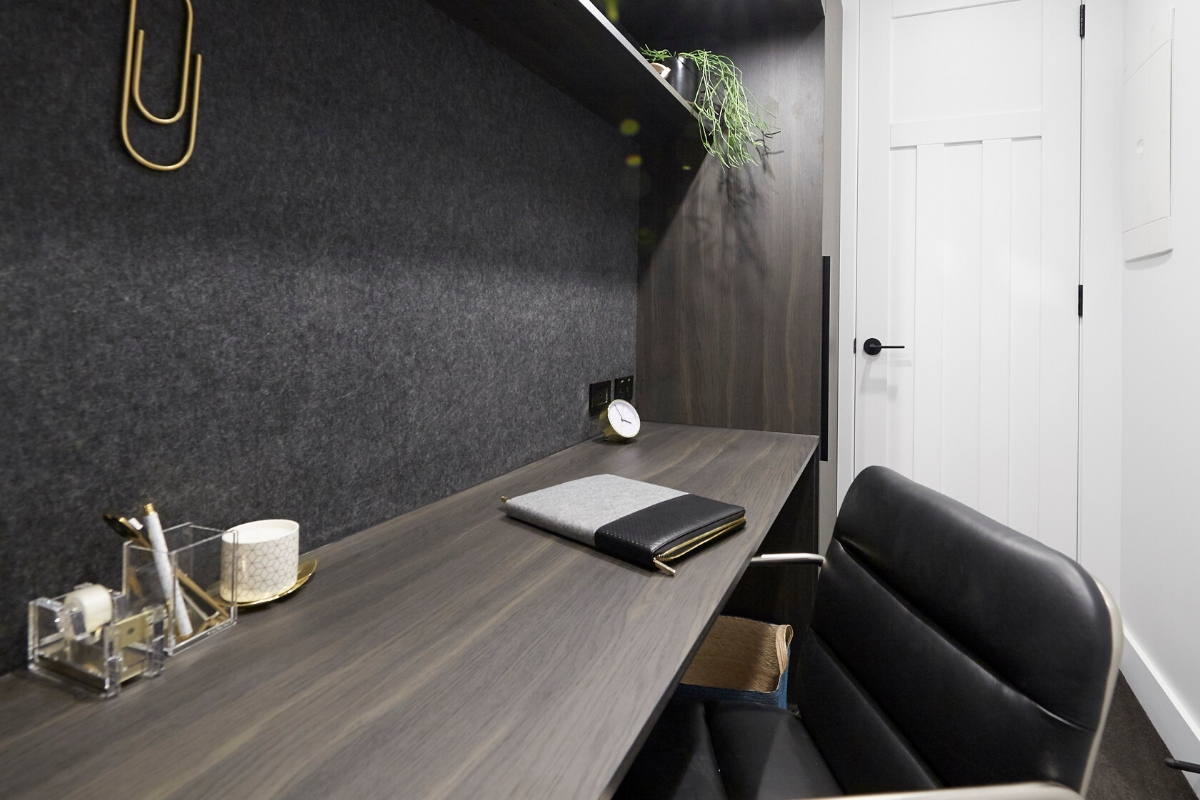 Indulgent Glamour
Evoke glamour to your Home Office with a dark and indulgent palette. This clean and well-presented space blends style and functionality perfectly with its ample storage and rich cabinetry. A designated working space like this means you can maximise your productivity during day and switch off at night.