Turn laundry day into a labour of love
Re-imagine your laundry in its ideal form: a reflection of good, clean modern living. Modern laundries need no longer be plain, boring spaces that purely serve a function. It's possible to actually enjoy doing laundry when the space is stylish and organised, with clever design details to make washing day a breeze. To take the first steps to renovating your laundry, start by considering the size, location and style, as well as your appliance needs.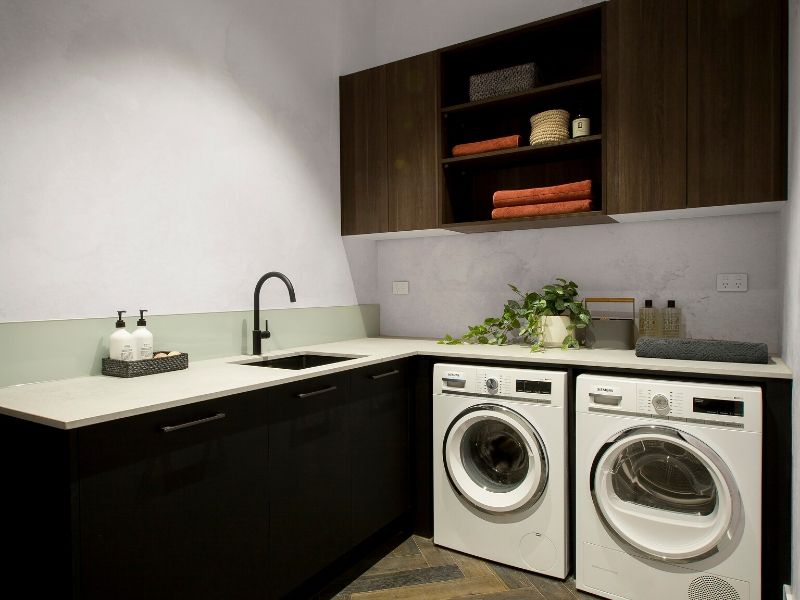 Size
The size of the new laundry you create will depend on the amount of space you have to work with. Small apartment laundries can be maximised through clever design, such as a New York style laundry behind bi-fold doors, with creative storage for items like your iron and ironing board.
However, if your family has outgrown a small laundry and you need a larger workspace, this may require a change in location – luckily, a modern laundry can make the most of other areas in your house.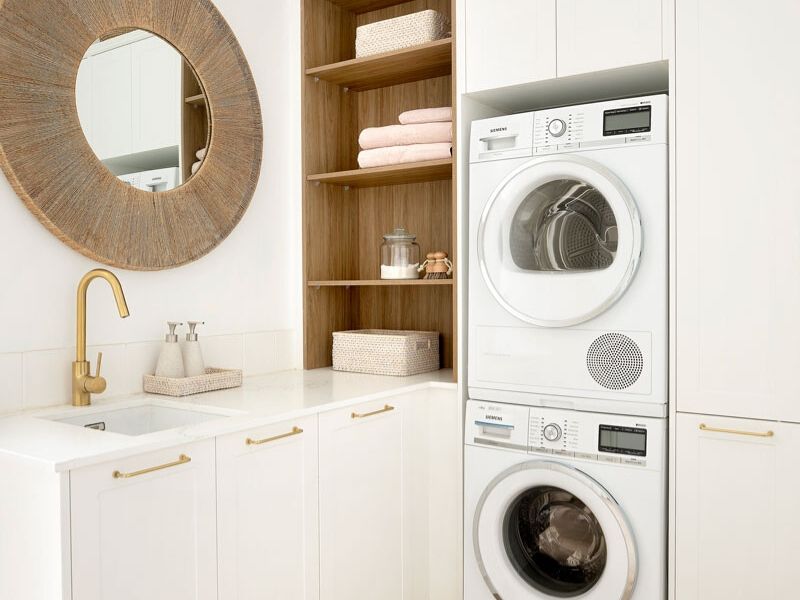 Location
When you need more space, think outside the square: a modern laundry need not be in a back room or hallway cupboard – it can exist as part of a bathroom, an outdoor space, within a butler's pantry as an extension of your kitchen, or a separate room next to your kitchen.
Wherever you choose to put it, consider the practicality of the location, whether it allows you to hide away mess, and noise from the appliances when in operation.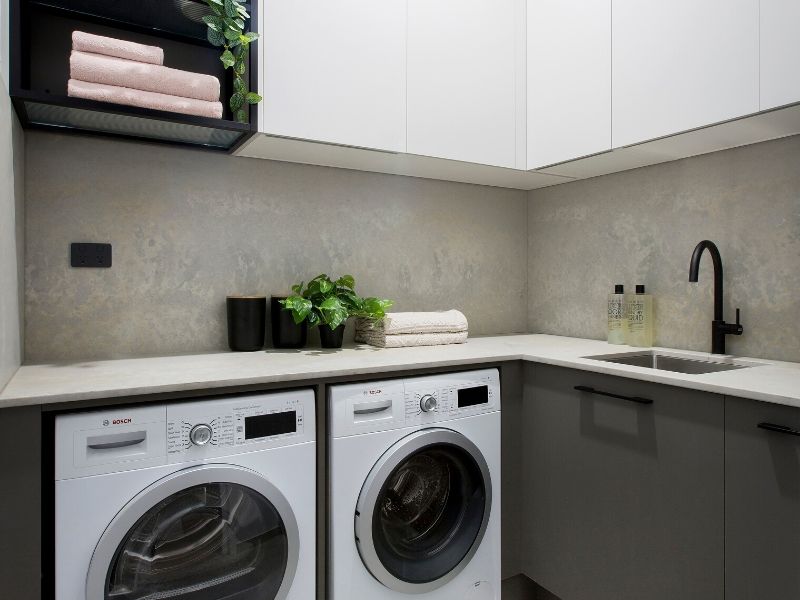 Style
Whether your laundry is located in the butler's pantry or in a separate space near the kitchen, matching your benchtop, cabinets, taps and finishes with your kitchen is a clever way to create a harmonious flow of your home's style through multiple rooms. In particular, using the same style of cabinetry for all of your concealed storage areas is a popular trend, creating a streamlined finish.
Alternatively, if your laundry isn't located near the kitchen you may choose to use tones and materials that complement its nearest space, such as a bathroom or outdoor entertaining deck.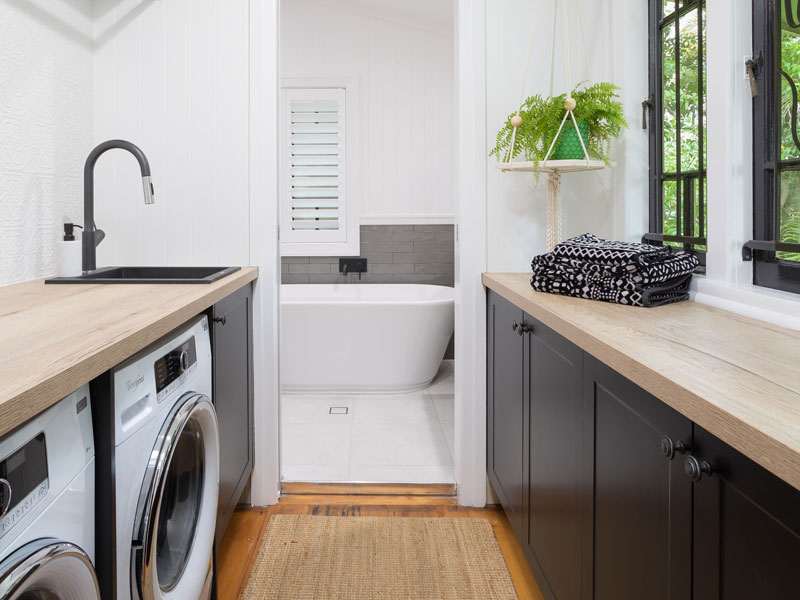 Appliances
New appliances are an exciting feature of renovating a laundry – and as the workhorses of the room, they're an important consideration before you even begin designing your new laundry.
Energy-efficient front loaders are great for smaller spaces, while top loaders will take up more room. If you're including a dryer, you'll need to consider the space and layout for that too. Positioning your front load washer and dryer side by side allows for more bench space, perfect for large family laundries, while stacking your appliances on top of each other is best for small spaces. See the three main layout options below.
Three Appliance Layout Options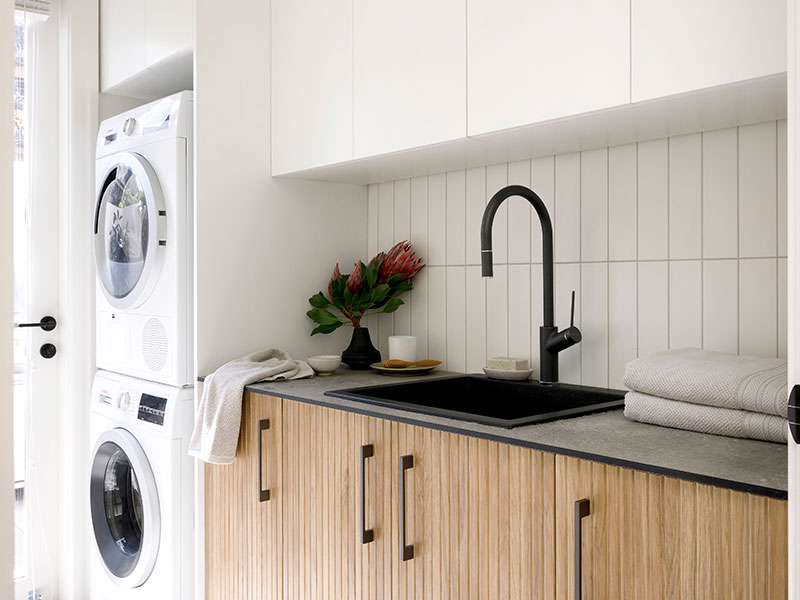 Stacked
Ideal for small laundry spaces or if you want to hide appliances behind cabinetry, a washer and dryer can be stacked using a stacking kit.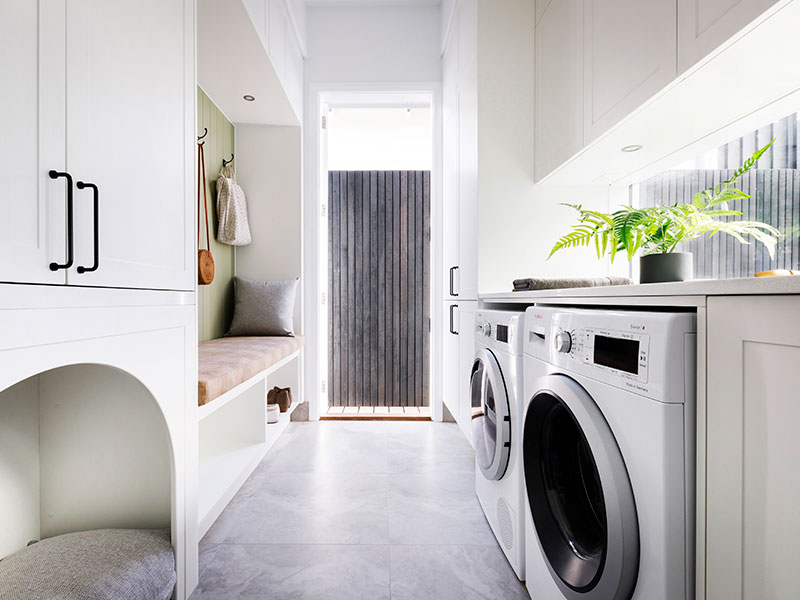 Side by side
If you prefer your laundry appliances under a bench for folding or sorting, a front load washer and dryer can be placed side by side.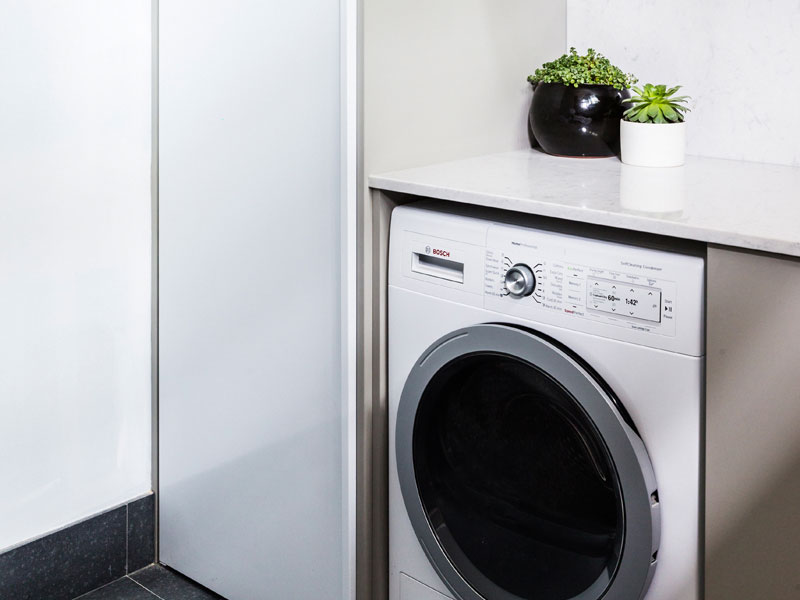 Washer/Dryer Combo
For smaller households or spaces, consider a washer/dryer combo if you do less laundry or don't need to be washing and drying loads at the same time.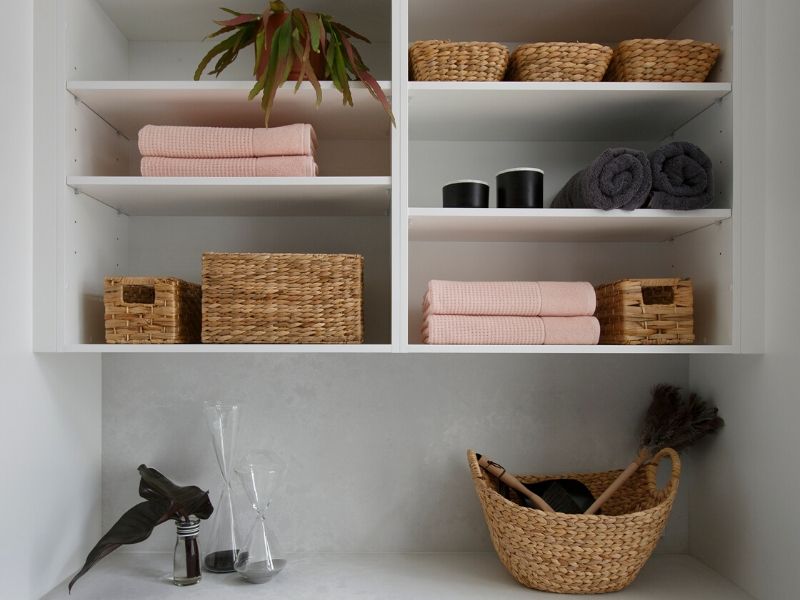 Open Shelving
For a modern look and easy access to towels, detergents and other laundry goods consider open shelves.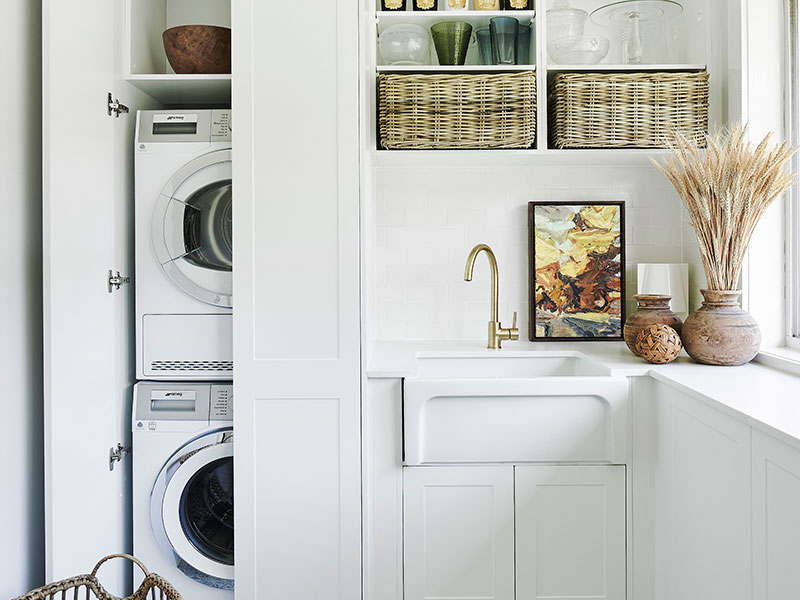 Hidden Appliances
Hiding your washer and dryer within a cupboard or behind doors gives laundries a clean look and is ideal when the laundry is within a shared space like a bathroom.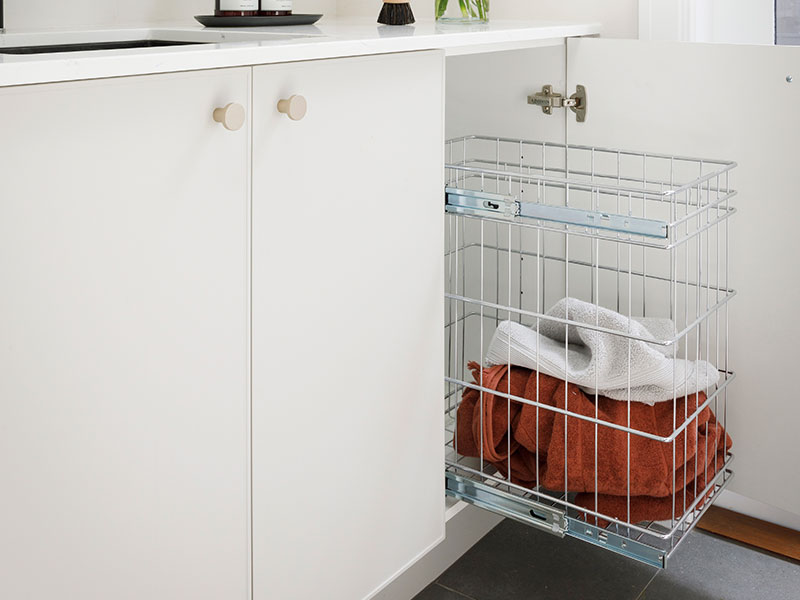 Organisation Solutions
Use organisation solutions like integrated laundry baskets to remove mess and clutter from your laundry space and the rest of the house.
Laundry organisation
Make your laundry a space you want to spend time in with storage solutions designed specifically for your ironing board and laundry baskets.