Introducing Kinsman's NEW Room Planner
Dreaming of a new kitchen or wardrobe? Why not try your hand at designing your own space with Kinsman's brand new Room Planner tool. We have created the Room Planner to allow you to draw kitchens and wardrobes to the dimensions required for any given layout and design. You can customise your design, see it in 3D, and choose from various materials, finishes, colours, and styles within our Cube Range.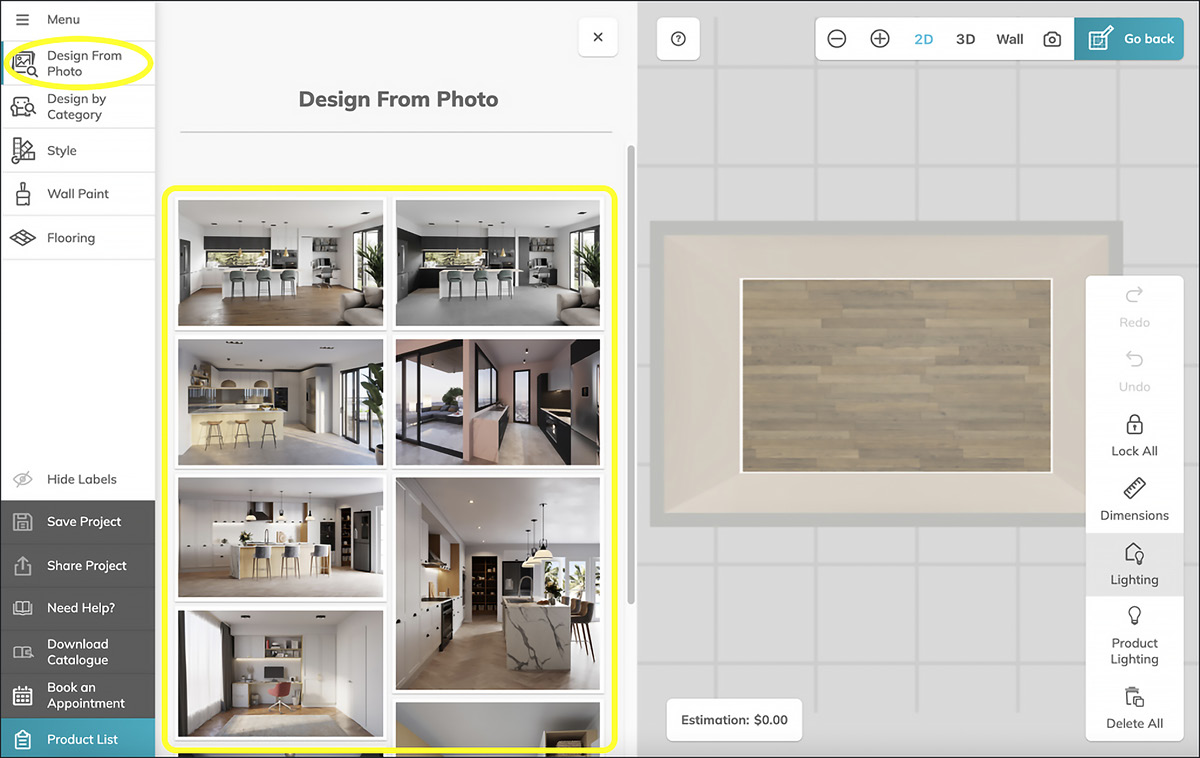 At any point during your design journey whether you produce just a floor plan or an entire 3D design, you can book a free design appointment with a Kinsman design expert at your home, or visit Kinsman within selected The Good Guys showrooms, and we'll work with you to complete your dream space.
Room Planner's exciting features at a glance:
• Draw room floor plans based on your dimensions
• Create your dream space based on inspirational designs with the simple design-from-photo feature
• Easy to change finishes and styles to compare how it will look in your home
• Bring your room to life with life like HD renders
• 2D and 3D views to help you visualize your space better
• How-to videos are included to help you every step of the way of your design.
Ready to get started? Here's how to design your dream room in a few easy steps.
Step 1. Design your space
This is as simple as going to the 'design-from-photo' option and selecting your favourite kitchen or wardrobe.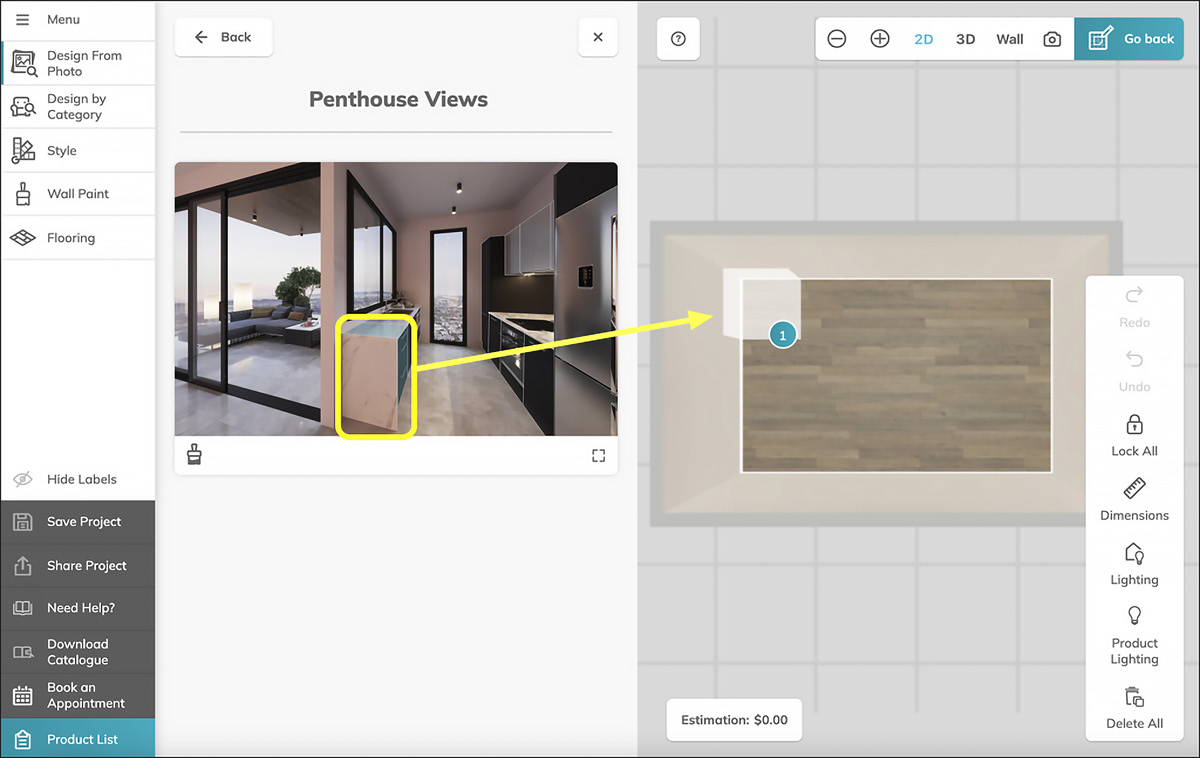 To add more cabinets, pick out additional cabinetry either from other design from photo images or from the design by category section. 
Drag and drop cabinets straight into your 3D space to create your very own design. The style of the chosen room will apply to your design. Enjoy trying out different cabinet internal and external finishes, changing benchtop colours and handles.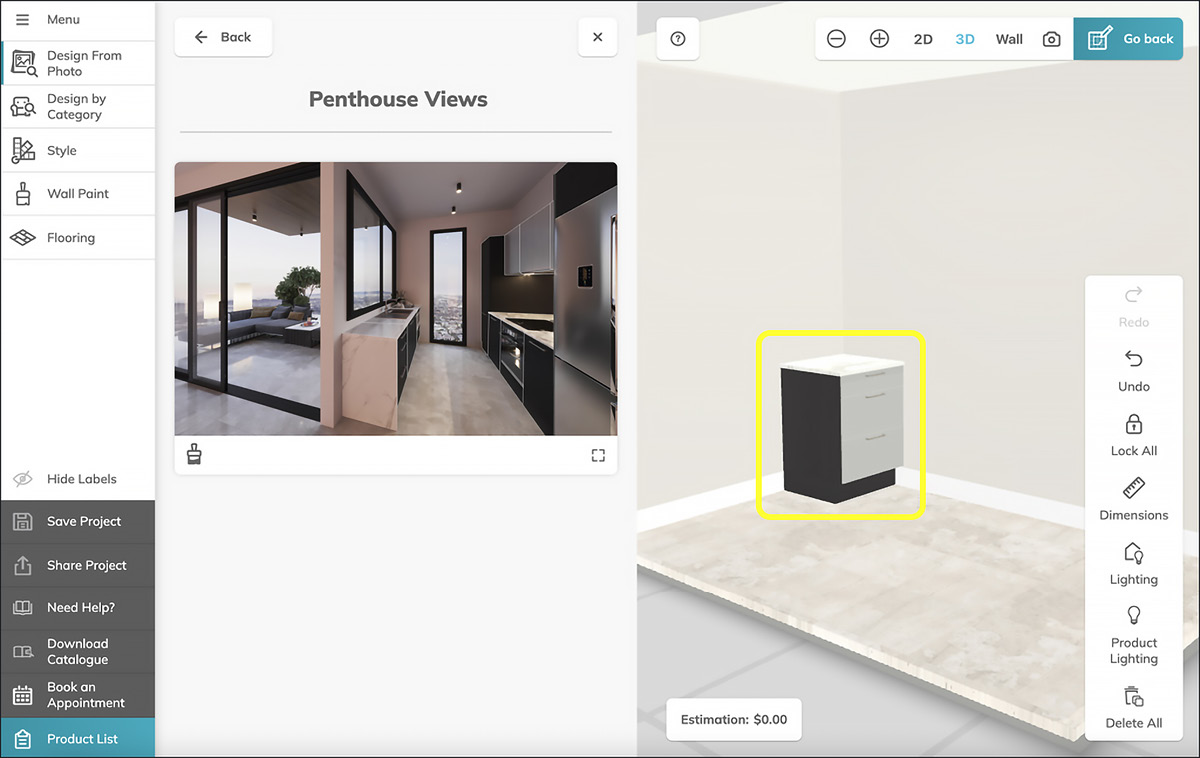 Design tip: Start designing and adding cabinets from one side of the room to the other to ensure there are no gaps in the layout. After placing your cabinets down, use the Dimensions tool to calculate the remaining space you have on your wall. Fillers will automatically be placed to soak up any extra room in your design.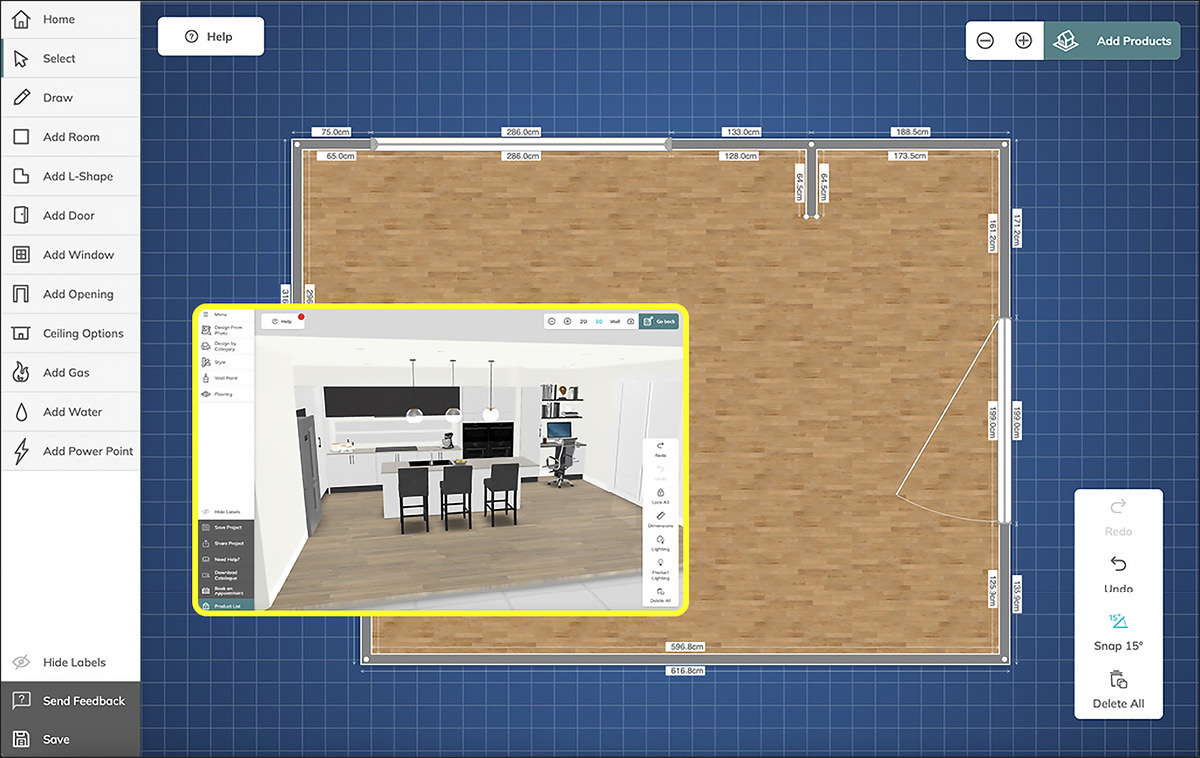 Step 2.  Include floor dimensions
Tailor your design to your room specifications – you can change and move around the floor plan to make the design fit your room specifications. The Room Planner allows you to create a 2D floor plan to the exact measurements of the space you are designing. You can add doors, windows and openings; there is even an option to add the location of essential utilities such as Electricity, Gas, and Water.
Design tip: Save your floor plan at any time. Work on your room plan at your own pace, designing in stages or revising as you need. Share with one of our expert designers or keep working on it to add your kitchen cabinetry.
Step 3. Make your design your own
You can experiment with colours and finishes from the Cube Range at each stage. The Room Planner allows you to select multiple finishes and colours throughout your room, allowing you to mix and match cupboard colours or handle selections, ensuring a personalised design. You can even add wall paint colours and flooring to achieve a complete overview of how your space will look.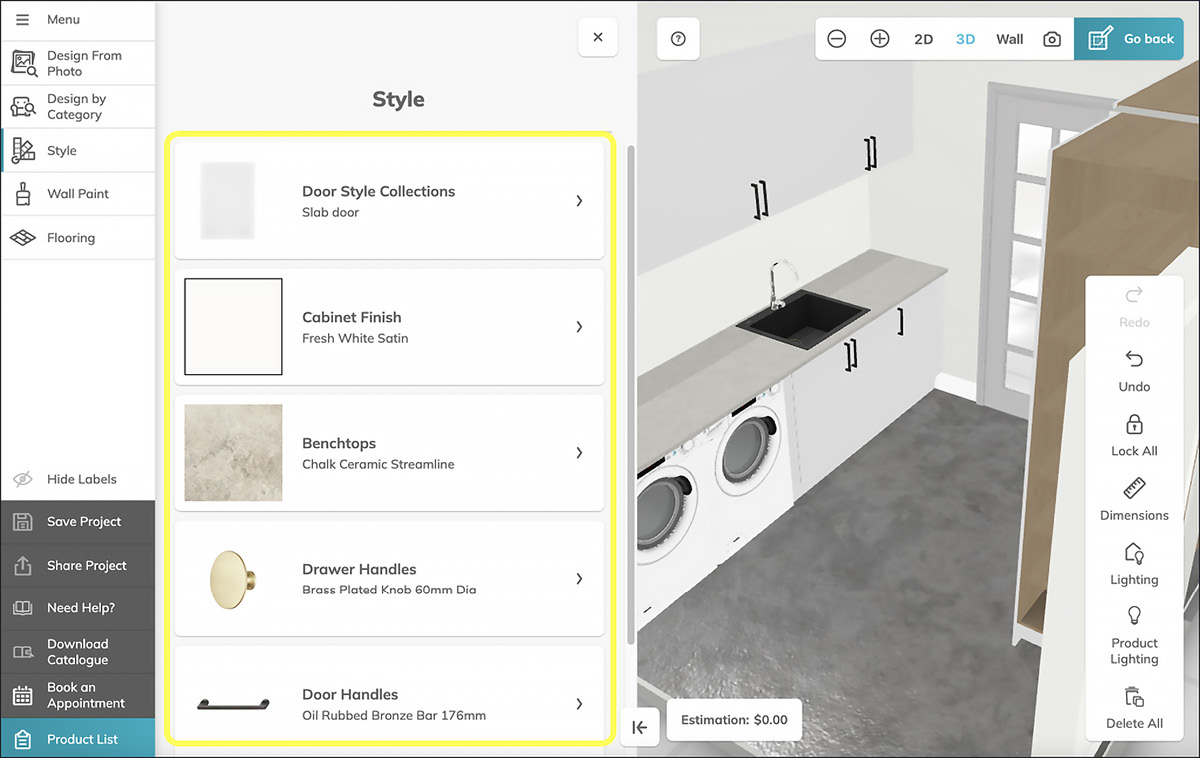 Design tip: When designing your wardrobe as well as selecting exterior and interior finishes, you will also be able to choose benchtops, shelving and additional island cabinetry. All whilst customizing the look and feel of your room.
Step 4. Make any necessary adjustments to your design.
We've made sure to add information about accessibility, design rules, and recommendations, which can be accessed via the Help button in the upper left-hand corner of the screen. Also, when a design decision affects a building or design code, you will be notified and prompted to review the issue. The problem will be explained, and recommendations will be given to fix it.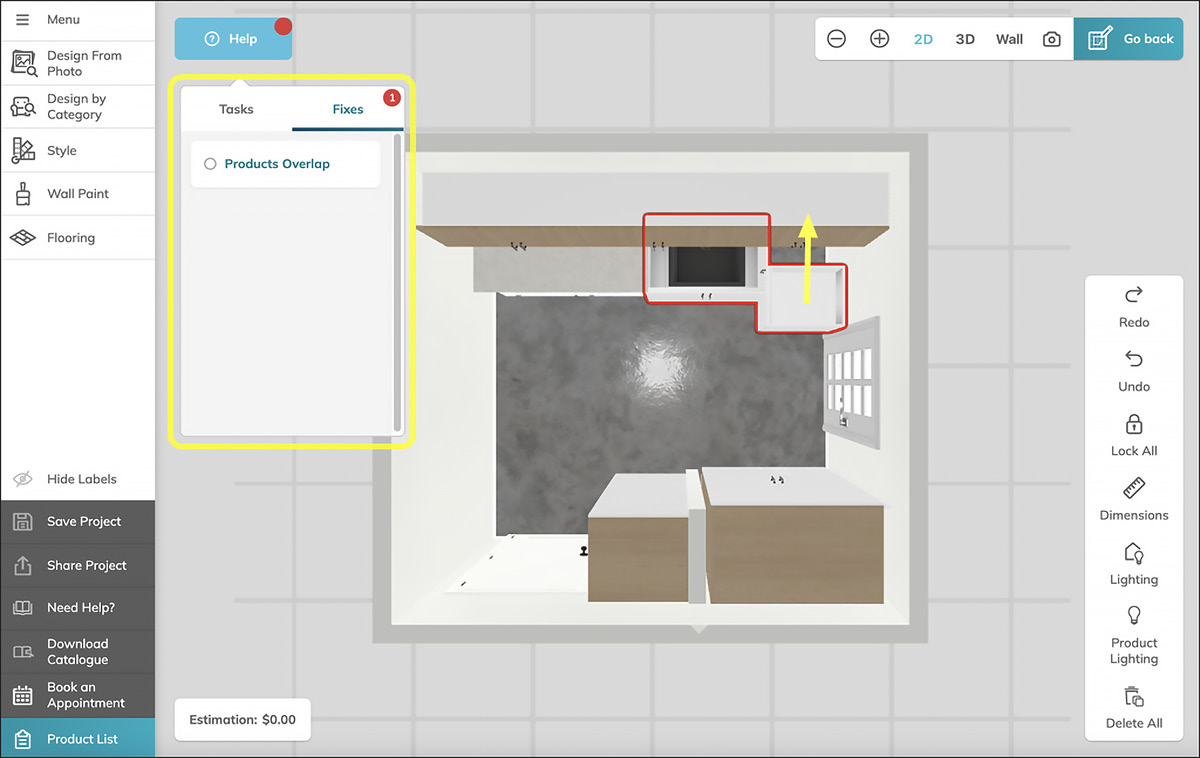 Design tip: If you opt to alter your floor plan any cabinets that doesn't fit in the new design will be deleted. They will however appear in the Design by Category tab as Restore your Products, meaning that you can easily identify what's been removed and access them again.
Step 4. Finalise your project.
After all your hard work, you will want to share and save your designs. To make it easy to compare you can save multiple designs of your room with different layouts, colours and finishes.
Your final 3D design.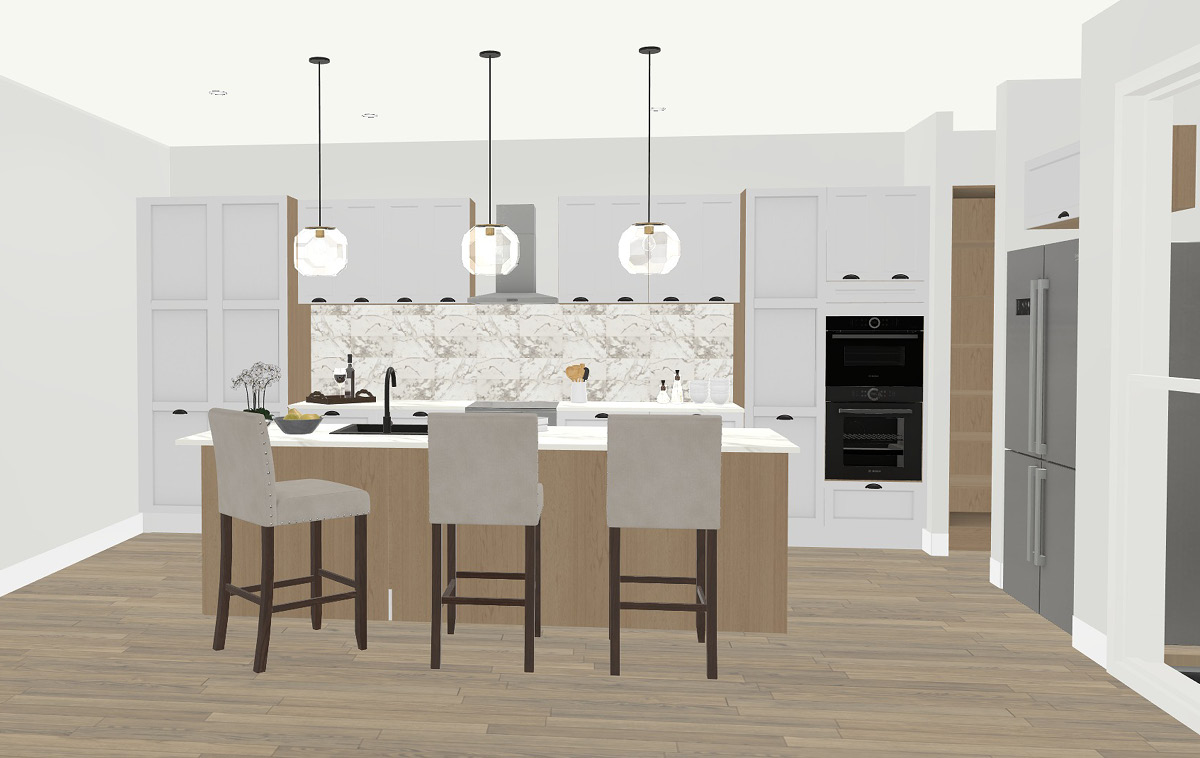 You can also share these designs with friends and family on any social platform or privately via email. Better yet, you can share your designs as life like, high resolution photos using our HD Render feature.
Share your HD render.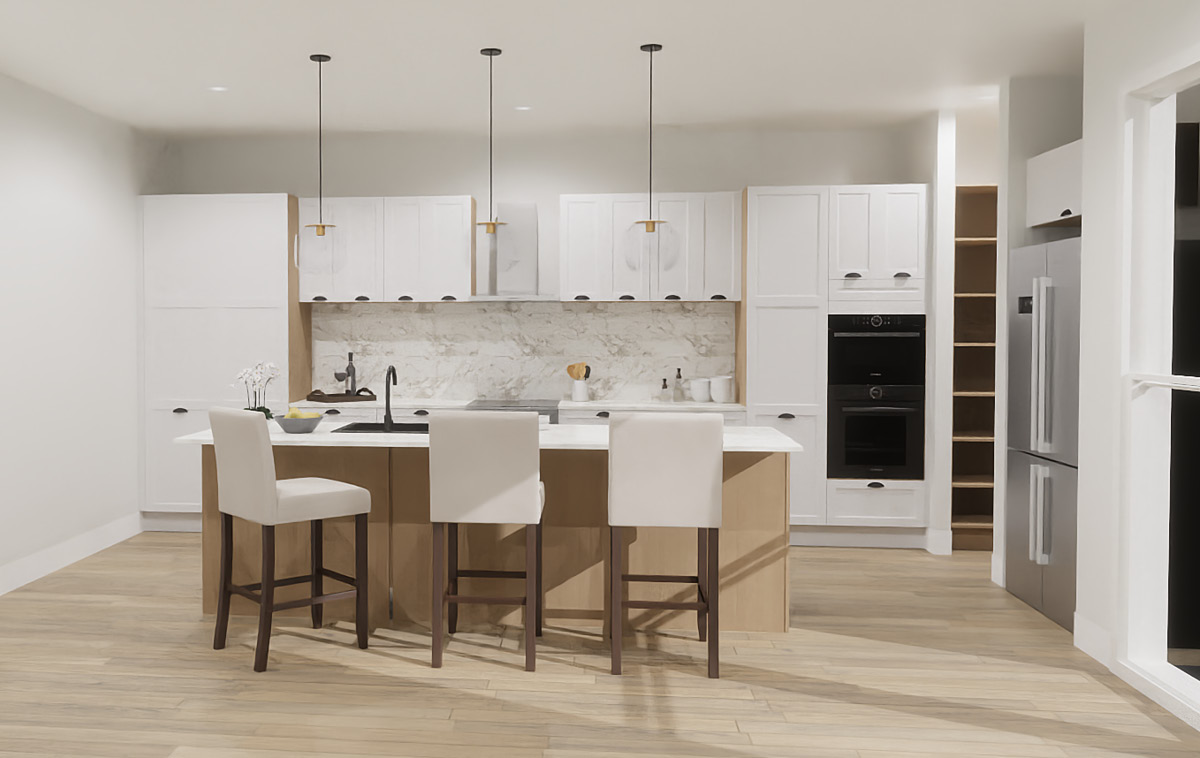 Ready to get designing? Start creating your dream space using Kinsman's Room Planner today.
When you have finished your design, simply book an appointment with a Kinsman design expert available virtually, at your home or in store within selected The Good Guys showroom. You designer will review your design with you, make any necessary tweaks and share ideas that you may not have considered – ensuring that your kitchen or wardrobe will not only look great it will function perfectly too!