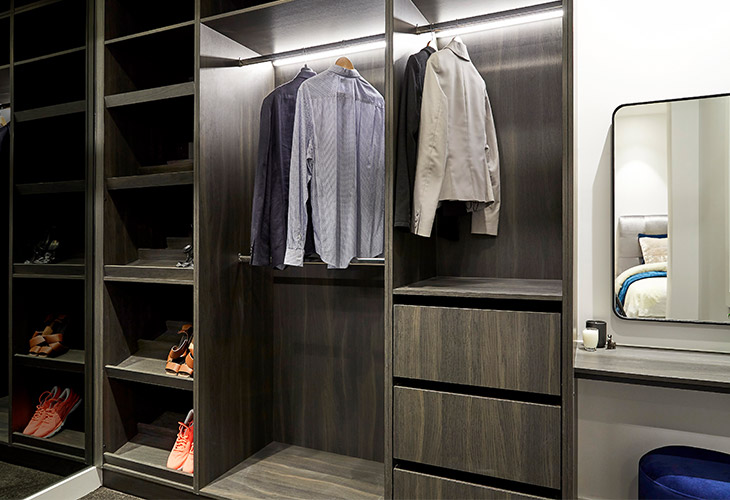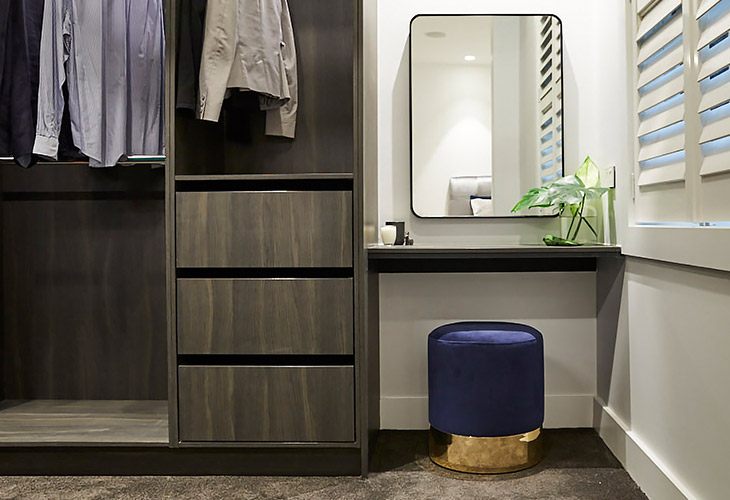 In Kerrie & Spence's Guest Room Walk-in Wardrobe, the judges were all very impressed with the size and scale. The agreed that the storage is excellent and Shaynna (the 'Storage Queen') was in love with the double-depth shoe racks.
BUILD DETAILS:
Open walk-in
Internals in Bottega Oak
SPECIAL FEATURES:
Integrated shoe rack
Pull-out Tie Rack
Jewellery drawer insert
Pull-out shoe rack
Wardrobe rail
Get The Block wardrobe product details here!