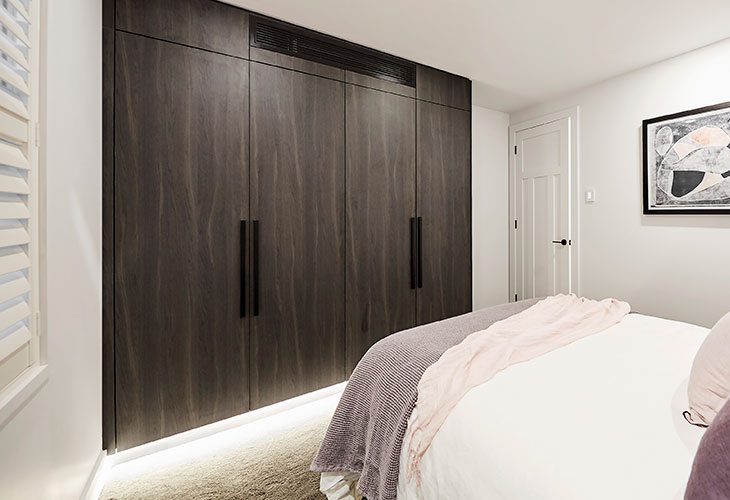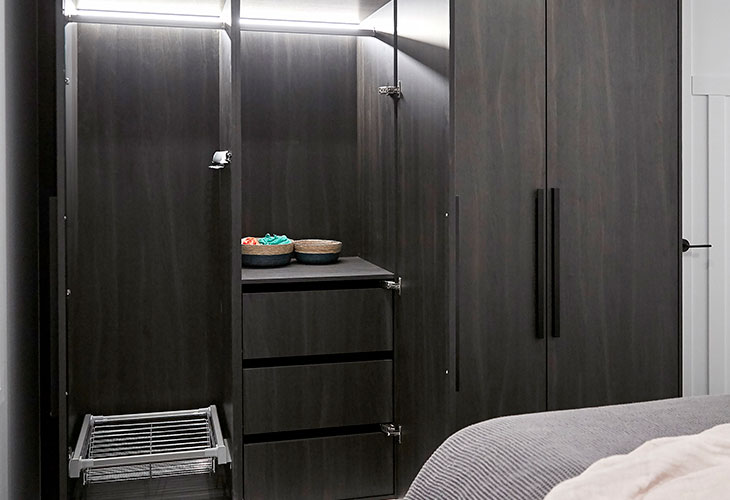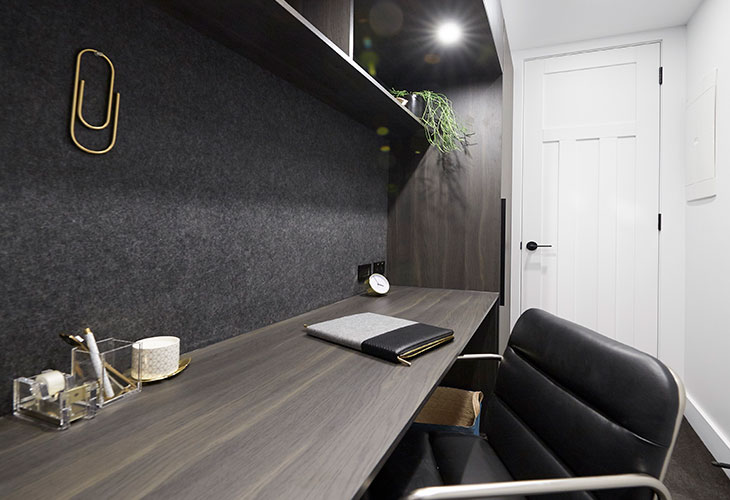 Darren Palmer described Kerrie & Spence's second Guest Bedroom wardrobe as "glorious". He was very impressed with the finish and declared it to be very well appointed internally with everything you would expect to see – plus a full length mirror.
BUILD DETAILS:
Exteriors in Bottega Oak
Internals in Bottega Oak
SPECIAL FEATURES:
Bottega Oak shoe racks
Pull-out scarf racks and tie rails
Get The Block wardrobe product details here!