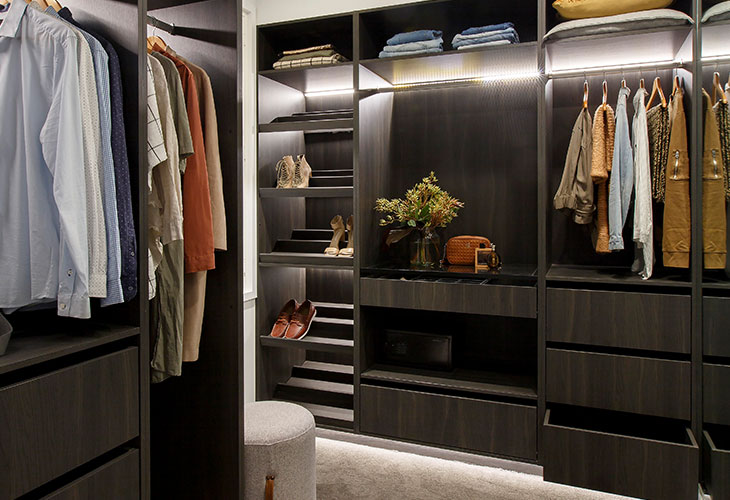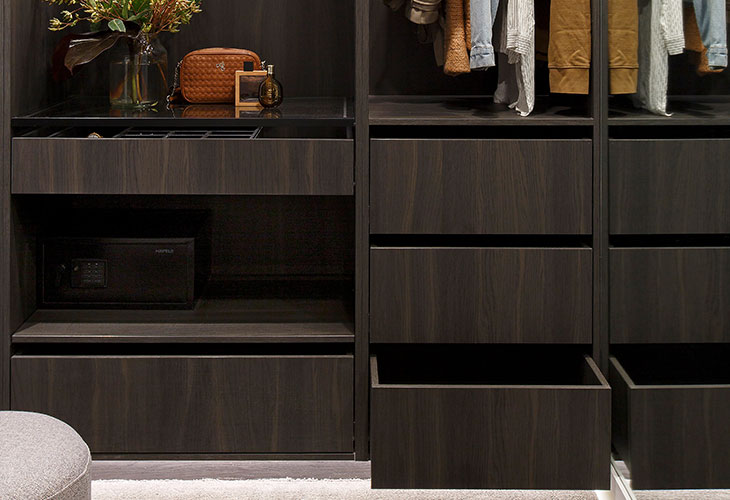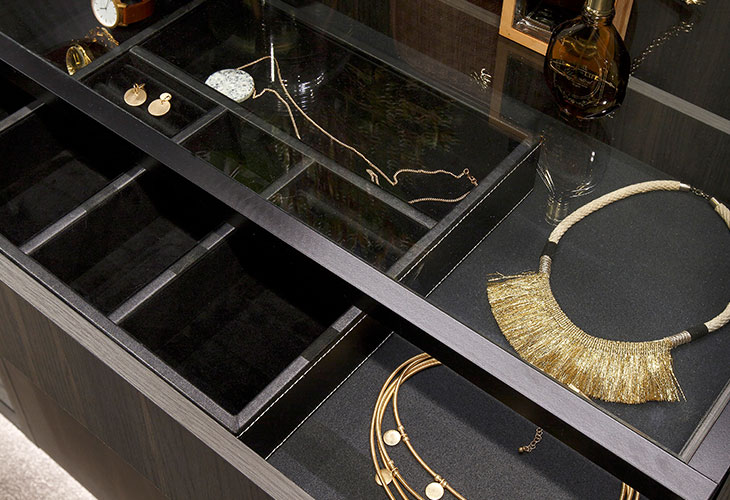 The judges' comments on Kerrie and Spence's Master walk-in robe was that the quality of the joinery is superb, nice clean and well presented. They also loved the laminate finish, describing it as very luxurious.
Darren thinks that this is what buyers will remember – a glass top, leather inlay, even a safe – lots of memorable luxury items that will attract buyers.
BUILD DETAILS:
Exteriors in Bottega Oak
Interiors in Bottega Oak
SPECIAL FEATURES:
8 Compartment Tray
Black Home Safe
Shoe drawer
Pull-out tie rack
Wardrobe rail
Get The Block wardrobe product details here!