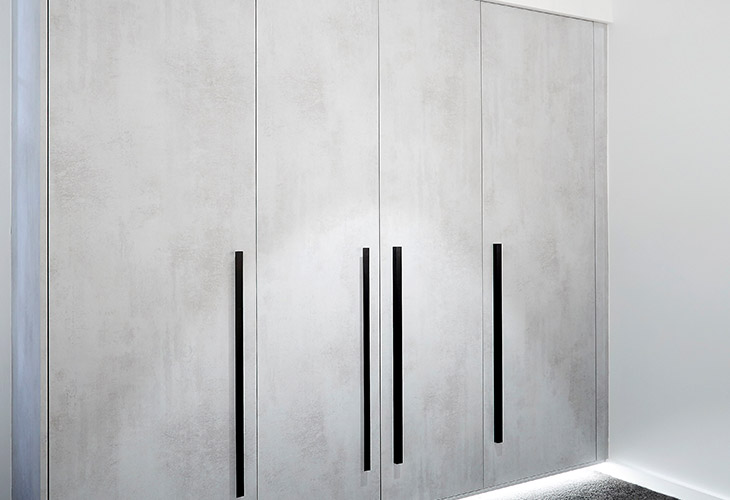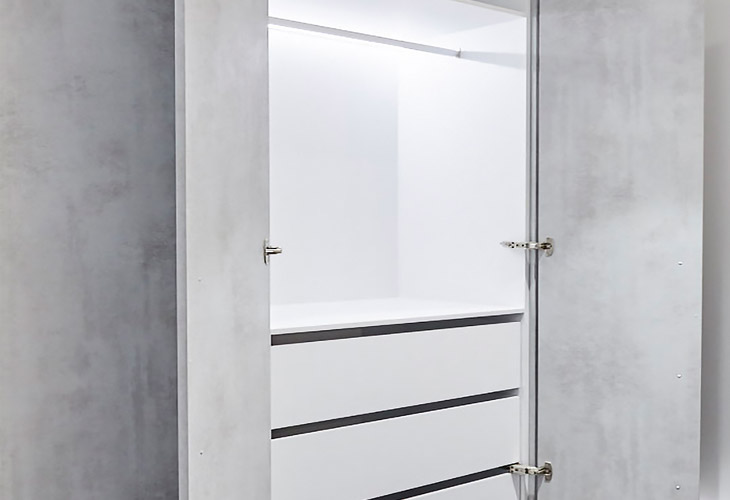 In Courtney & Han's Guest Bedroom the judges loved the texture and colour of the laminate wardrobe, Darren especially loved the handles too. All the judges were fans of the interior lighting, drawers, long hanging space. They agree that this wardrobe ticked all the boxes.
BUILD DETAILS:
Textured Beton
Internals in White Satin
SPECIAL FEATURES:
Pull-out trouser rack
Oval wardrobe hanging rail
Get The Block wardrobe product details here!