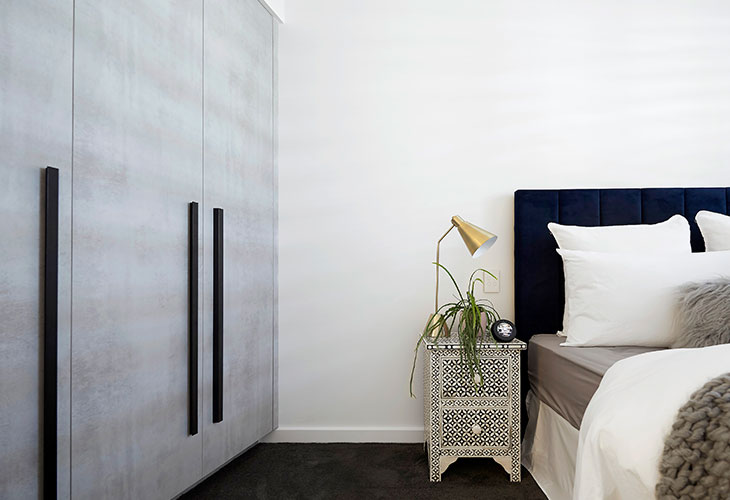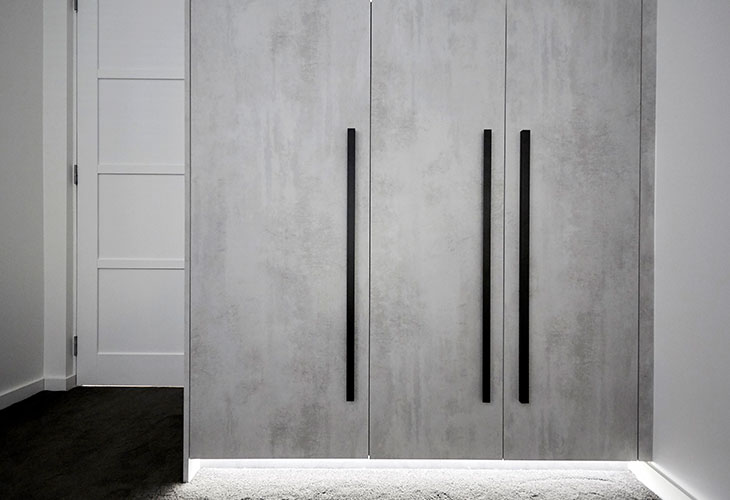 Darren Palmer loved the concrete look that Courtney and Hans featured in their second Guest Bedroom Robe. He not only loved the outside but also the timber texture on the robe's internal as well.
BUILD DETAILS:
Exteriors in Texture Beton
Interiors in White Satin
SPECIAL FEATURES:
Show Rack Pull-out, Wardrobe rail
Get The Block wardrobe product details here!