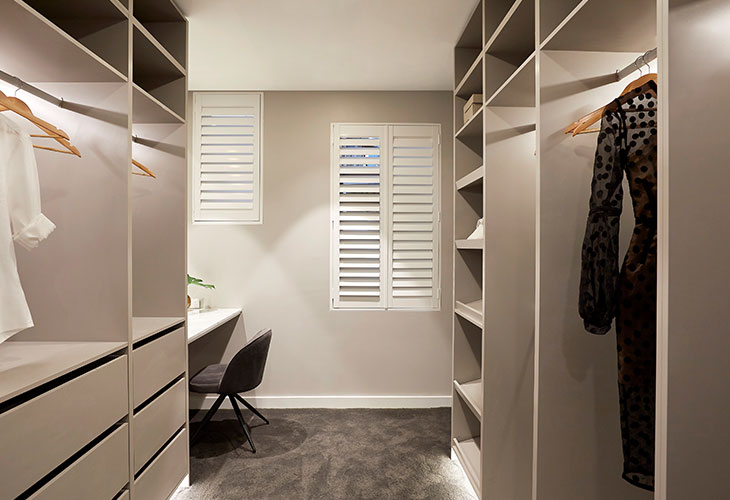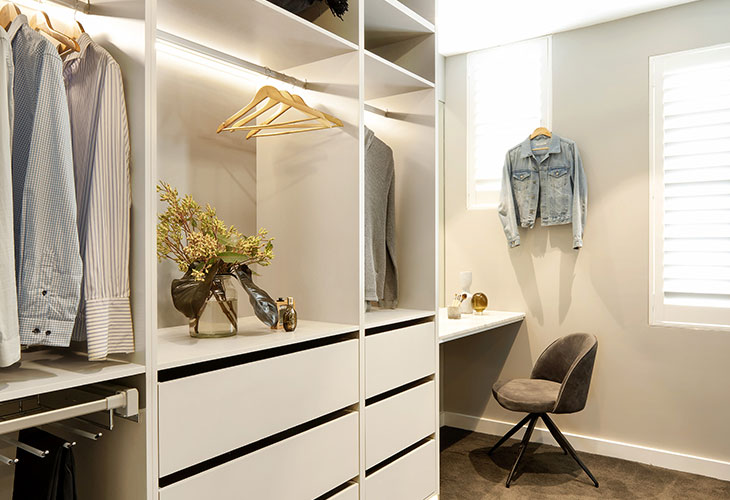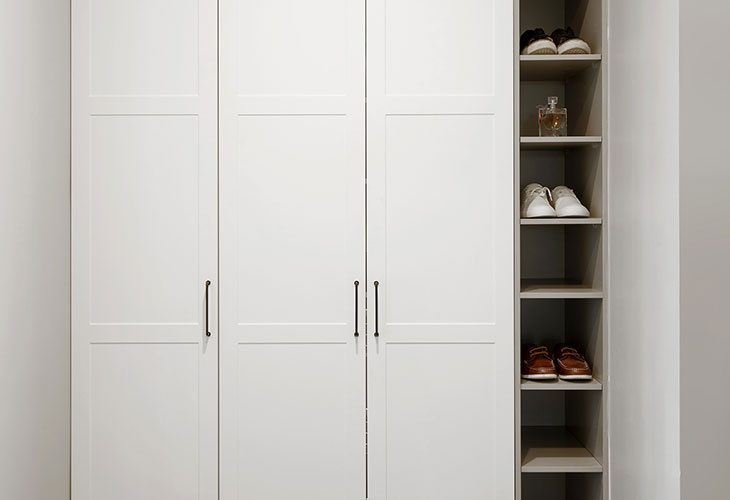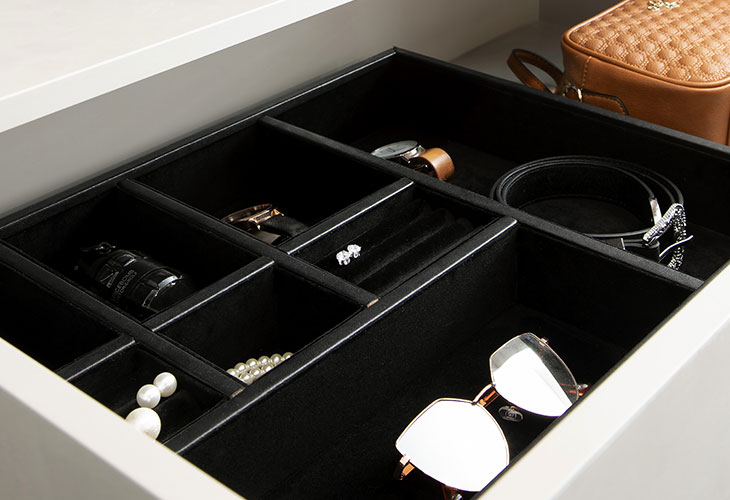 The judges described Courtney and Hans' Master walk-in robe as elegant and classy. Darren was very impressed with the make-up table with the marble top adding that there was ample space with well- designed storage also.
BUILD DETAILS:
Exteriors in Somersby White Satin
Interiors in Greige Linen
SPECIAL FEATURES:
Pull-out trouser rack
Wire basket pull-out
Make-up station with desk (by contestants)
8 Compartment Tray
Wardrobe rail
Get The Block wardrobe product details here!