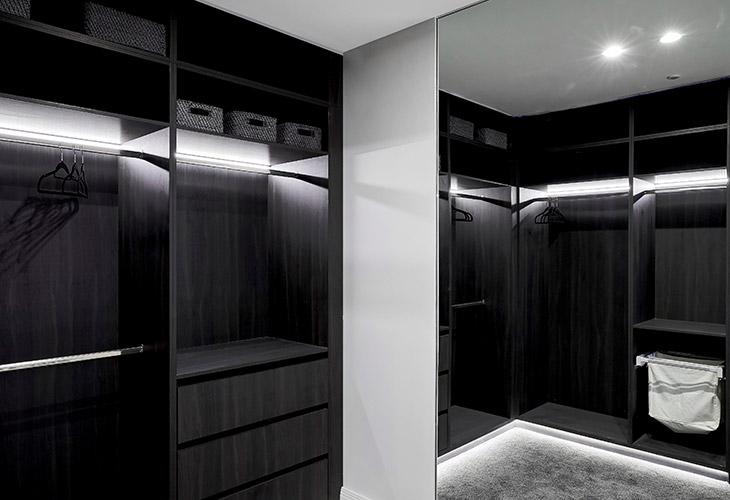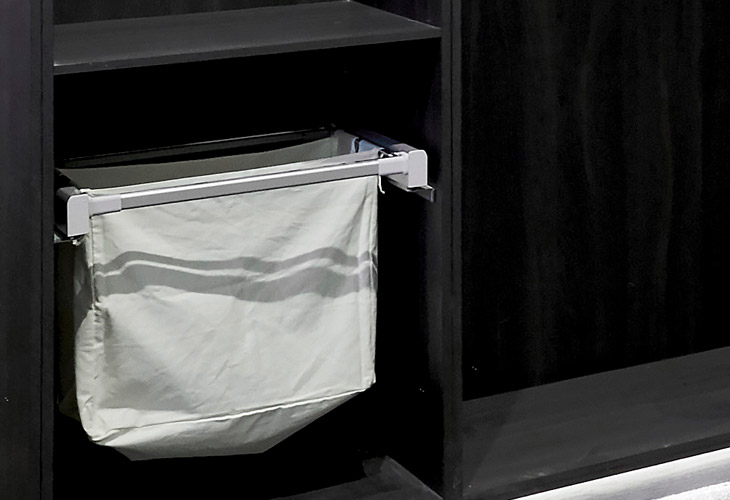 As the judges walked into Hayden & Sara's Guest Room Walk-in Wardrobe, they were impressed. They all agreed that it was a great size with great storage and the balance of the storage is good. They agreed that there is loads of hanging space and drawers – all the things potential buyers look for. The mirror was a hit being a good size making the room feel much bigger as a result.
BUILD DETAILS:
Open walk-in
Internals in Bottega Oak
SPECIAL FEATURES:
Laundry bag pull-out
Jewellery drawer insert
Wardrobe rail
Get The Block wardrobe product details here!