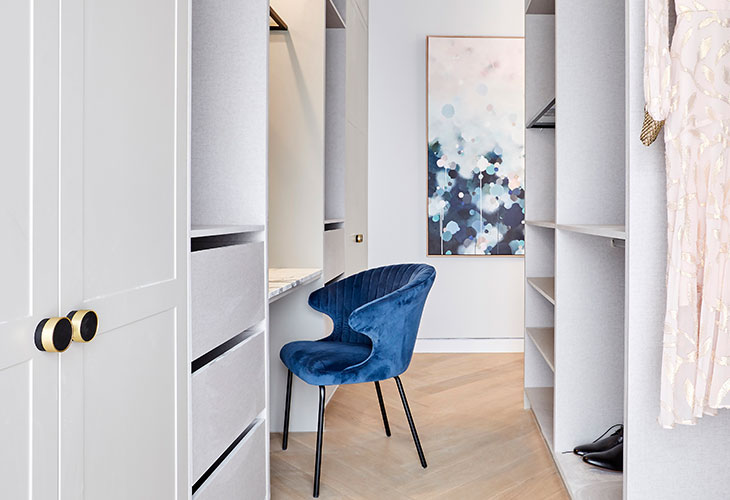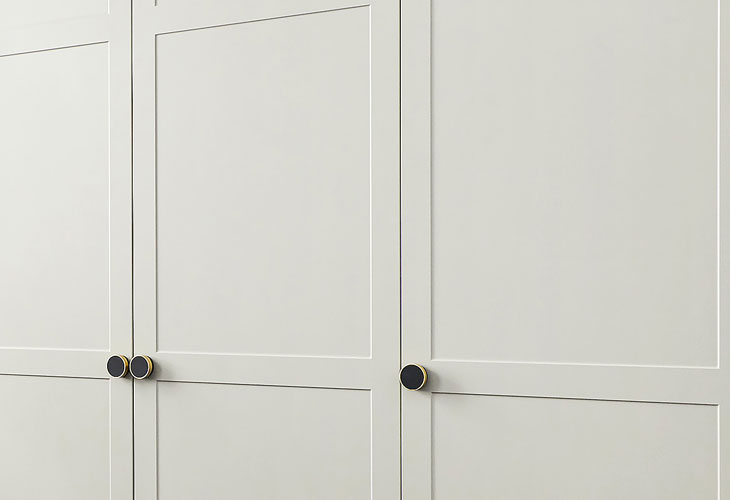 The judges agreed that Norm and Jess' Master walk-in robe was beautiful. They loved the profile chosen on the doors and combined with the handles the wardrobe says luxury and feels like penthouse living.
BUILD DETAILS:
Exteriors in Somersby Stone Grey Shaker
Interiors in Greige Linen
SPECIAL FEATURES:
Glass shelving
Make up station, stone by contestants
In cabinet Bluetooth speaker system
Pull-out trouser rack
Wardrobe rail
Get The Block wardrobe product details here!