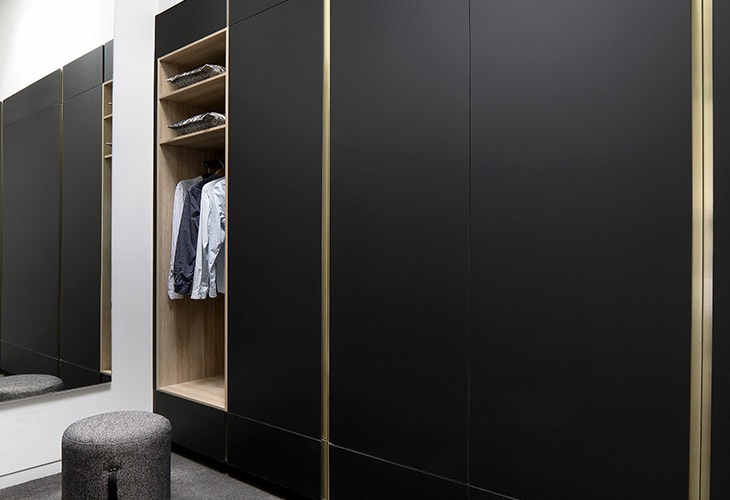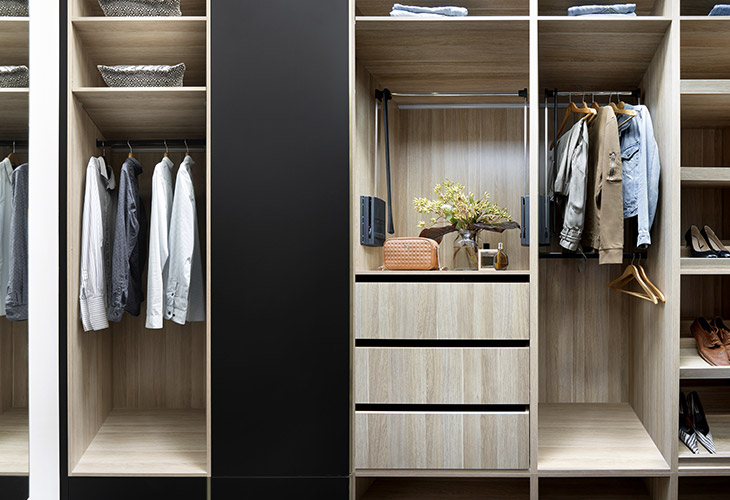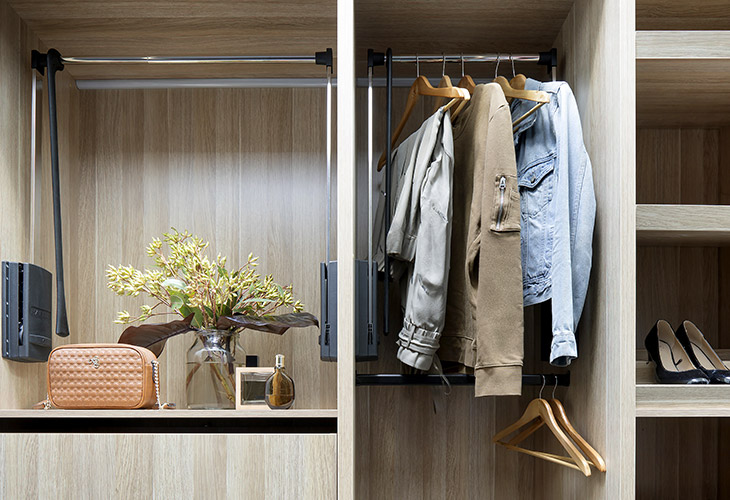 The judges were wow'd by Bianca and Carla's Guest Room Walk in Wardrobe, describing it as a high-end walk in that feels beautifully bespoke and in a class of its own. They praised the next level design, being "aspirational". Neale announced that it "feels luxurious and it feels expensive".
BUILD DETAILS:
Exteriors in Super Matt Black
Internals in Natural Oak
SPECIAL FEATURES:
Wardrobe lift
Shoe rack
Jewellery drawer insert
Wardrobe rail
Get The Block wardrobe product details here!