Tess & Luke's Kitchen – Industrial Entertainer
Tess and Luke have created a stylish Industrial Entertainer kitchen space that celebrates function and modern good looks. Prominent to their look is the L shaped run of cabinetry in Artarmon Black Ultramatt doors with integrated Marq handles showcasing a cube of four Neff appliances. Above the cooktop they have used Ballina Café Oak doors which features our new Electric Bi-Fold Lift Up cabinetry. Their island benchtop in Caesarstone Airy Concrete is another eye-catching design feature of this space, ideal for preparing food and entertaining.
Key Features:
Cabinetry: NEW Artarmon Black Ultramatt, NEW Marq Black Ultramatt, Ballina Café Oak
Handles: Marq, Industrial Black 160mm (laundry)
Benchtops: Caesarstone® Airy Concrete
Accessories: Internal Drawers, Design Sides Glass Drawers, Pull Out Bin, Foot Pedal (Bin)
Sinks: By Franke
Taps: By Contestants
Lighting: Warm LED Downlights, Warm Flexy Strip
Fridge: By Bosch
Kitchen Appliances: By Neff
Laundry Appliances: By Siemens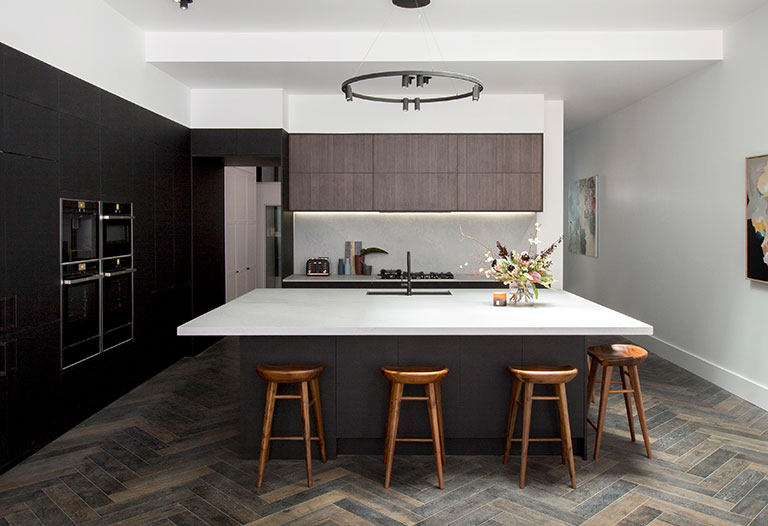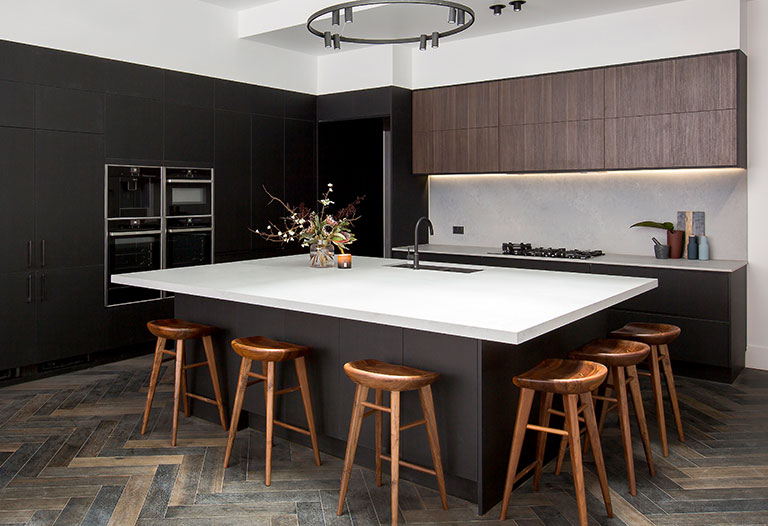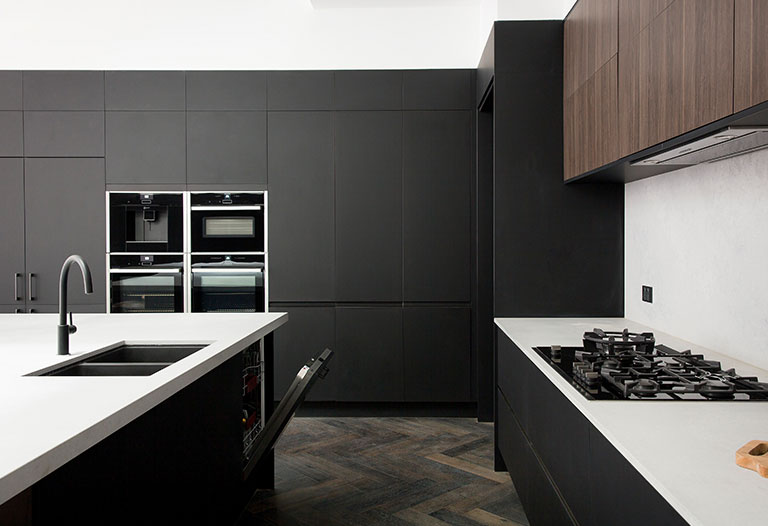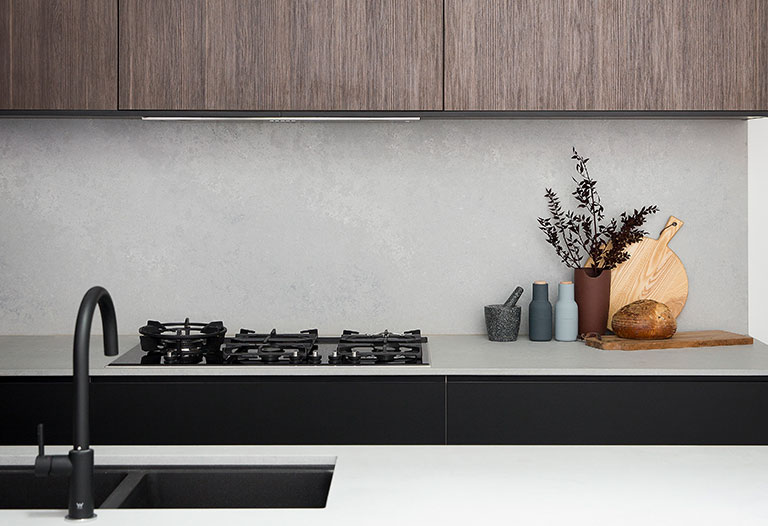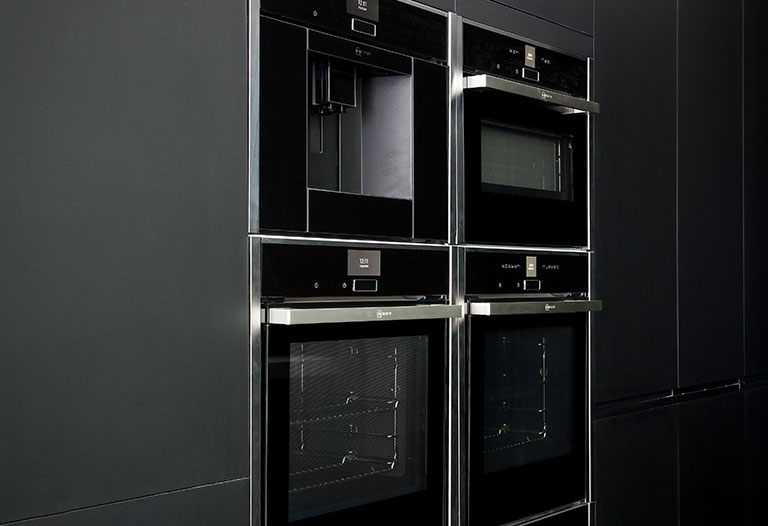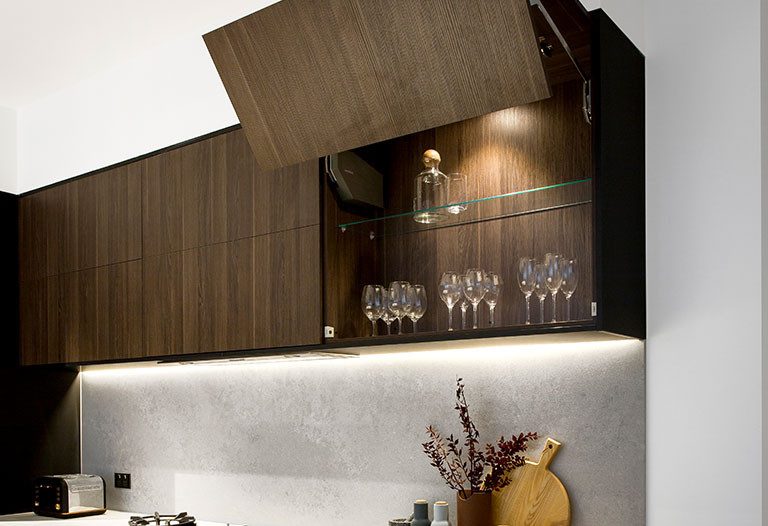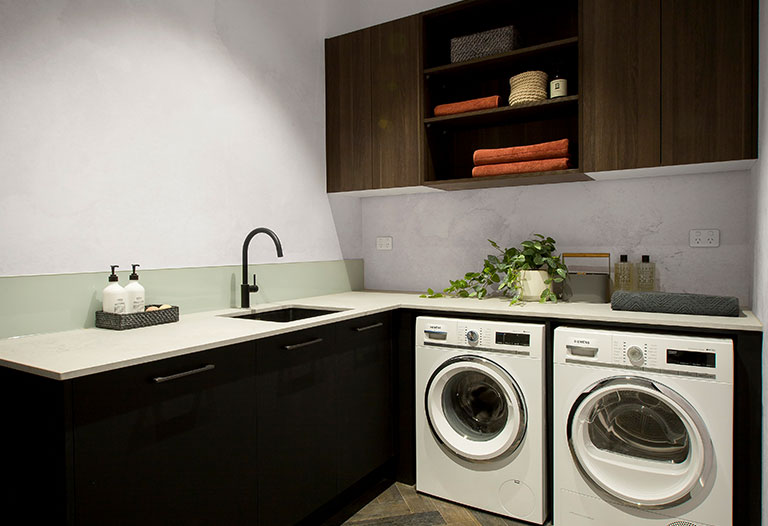 A magnificent Kinsman Kitchen that is now ready for auction! Join Tess & Luke as they explore their contemporary yet classic kitchen with Shelley Craft.
Create a kitchen or laundry you today!
Create a kitchen or laundry you today!