Reno Rewards!*
Now is the perfect time to get beautifully organised with our Reno Rewards promotion!
We are excited to have partnered with The Good Guys to give you the chance to get up to $5,000 off your Kinsman cabinetry when you purchase eligible cooking, dishwasher, refrigeration and laundry products at The Good Guys.
How does it work?



Claim your Reno Reward today!
Purchase eligible Cooking, Dishwasher, Refrigeration or Laundry products at The Good Guys to claim up to a $5,000 Tiered Reno Reward to use on Kinsman cabinetry purchases over $8,000.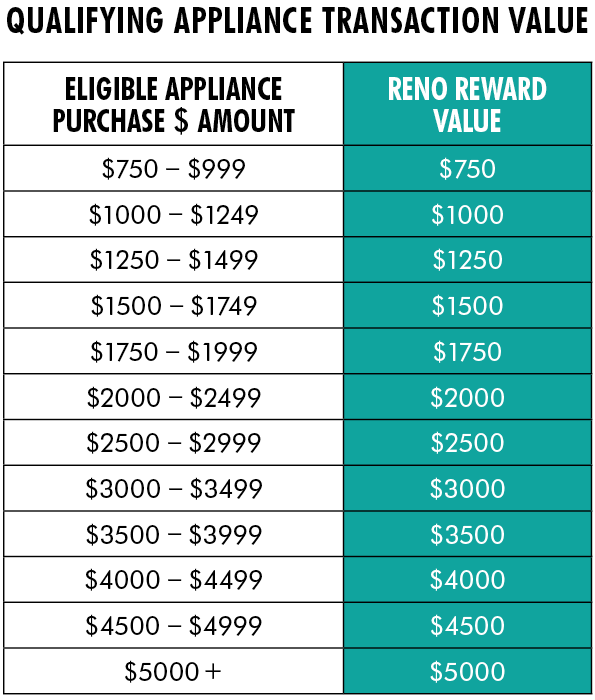 Simply complete the form HERE and book a Kinsman design consultation below to redeem. Once you've completed the claim form, you'll receive an email with next steps to book your Kinsman design consultation and redeem your Reno Rewards. Please note, Metro Melbourne customers can take advantage of our safe virtual design consultations during Stage 4 restrictions.
*Via redemption. Reno Reward amount depends on eligible spend tier on eligible brands and product (min. product spend $750), can only be used to pay for up to 50% of cabinetry with min. $8,000 spend on Kinsman cabinetry. Reno Reward validated at point of sale during Design Appointment. Available w/in 100km of QLD, NSW & VIC Kinsman stores. See full T&Cs here.