Handles
They may be small, but handles are a detail that can make a big impact in your kitchen.
Whichever style you're creating, whether classic, contemporary or modern industrial, handles are a finishing touch that can elevate the end result to something really special. Use our guide below to help you choose the perfect handles for your new kitchen.
1. Consider your handle material & maintenance
The handless look is the ideal choice for those looking for a sleek and streamline look. Integrated and Touch Catch options and popular options.
Polished chrome provides a highly shiny, reflective surface that can really add a sparkle to kitchens. It is also an ideal material if you are hoping to match your handles to your sink and taps. One downside is that chrome surfaces tend to show up marks and fingerprints more easily than alternative materials.
Nickel and stainless steel both have a silvery colour, which makes them a popular choice for modern and futuristic kitchens. If you are looking for understated handles that will match most fixtures and appliances, nickel and stainless steel subtly complement white and cool-coloured rooms.
The instantly recognisable gold-like sheen of brass has made it a household favourite for decades. Ideal for people trying to achieve a classic look, the material is very hardwearing, providing a reliable option that is designed to last. However, if you are opting for a modern vibe in your kitchens, be aware that brass may clash with stainless steel and nickel finishes on taps, sinks and appliances.
Aluminium handles have a silver appearance that fits in well with contemporary kitchen designs, much like nickel and stainless steel. In addition, the material is a great choice for those on a budget and is fully recyclable once it reaches the end of its useful life. While aluminium is an excellent choice for people who want an easy, unobtrusive solution for their kitchen handles, the material does oxidise if not maintained or treated. This may result in discolouration.
2. Explore handle style considerations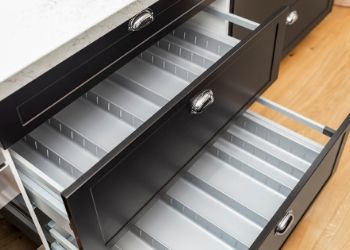 Pull handles
Cup pull handles perfectly complement classic kitchen designs and the traditional shape allows users to easily open drawers and cupboards.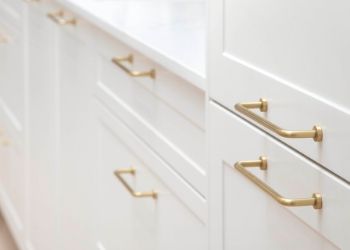 Bar handles
Bar handles add a clean modern finish to the kitchen. Available in a variety of lengths and thicknesses they are a versatile hand option and will suit most cabinet designs.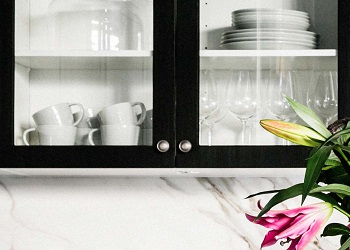 Knob handles
Knob handles add character to your kitchen and can work with a range of cabinet finishes and styles, as well as with other handles within the same kitchen design.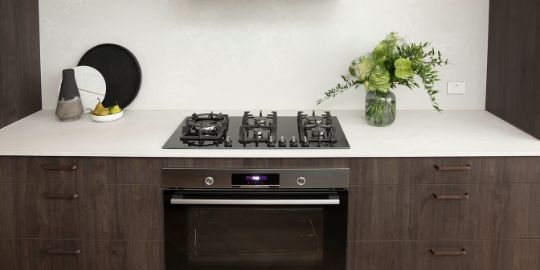 Size of handle vs cabinets
When choosing handles for your kitchen, consider the size and material of the handle in relation to the cabinet they'll be used with. It's important to make sure that they not only look great but also allow users to open and close drawers and cabinets easily. The type of household the kitchen is servicing may also affect the handle you choose, for example consider if there will be high usage from children or the elderly.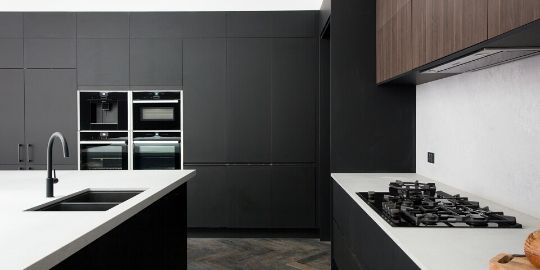 No visible handles
Handless cabinets help create a modern, minimalist kitchen look and can reduce the amount of visual clutter in busy workspaces. Handless cabinets can be used across upper and lower cabinets, in island benches and drawers to keep the look seamless throughout the kitchen space.