A fresh, airy style runs throughout this modern kitchen design, created by the graceful White Satin Essendon cabinetry and complimenting stone benchtop. The tiled splashback gives the kitchen a quirky injection of colour to complete the look.
KITCHEN
Cabinetry Essendon White Satin
Handle Satin White Marq Handle & Stainless Steel Volpato Handle
Kickboard Essendon White Satin
Accessories Stainless Steel 1 1/2L Undermount Sink, Tall Black Sqaure Tap, Pull Out Bin, Walnut Spice Tray, Walnut Foil Holder, Walnut Cutlery Tray, Walnut Knife Holder, Stainless Steel Acrylic Base Drawers
Lighting Warm White LED Strip
Appliances By Smeg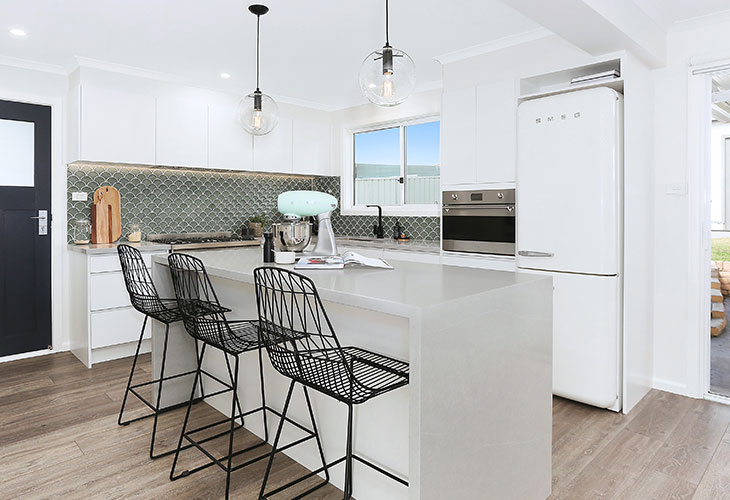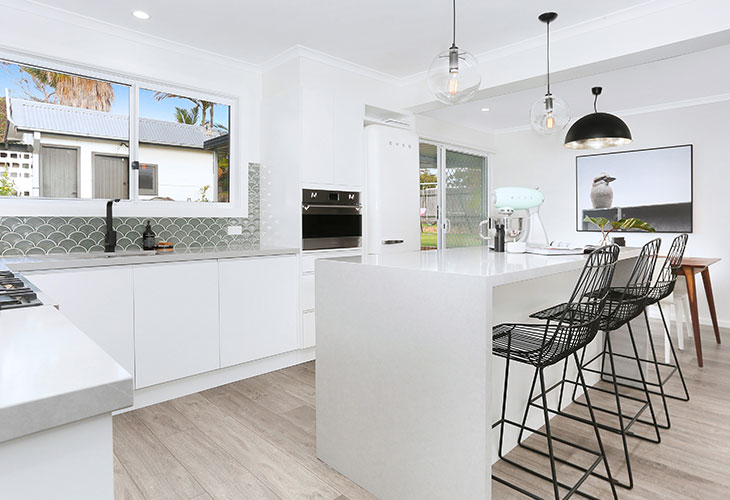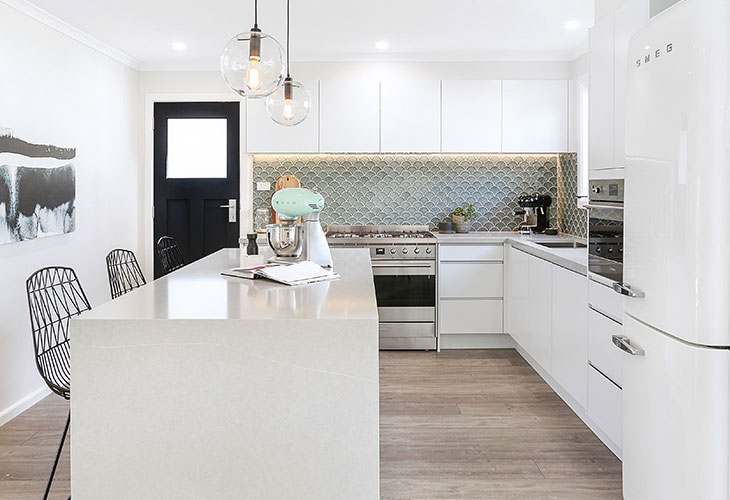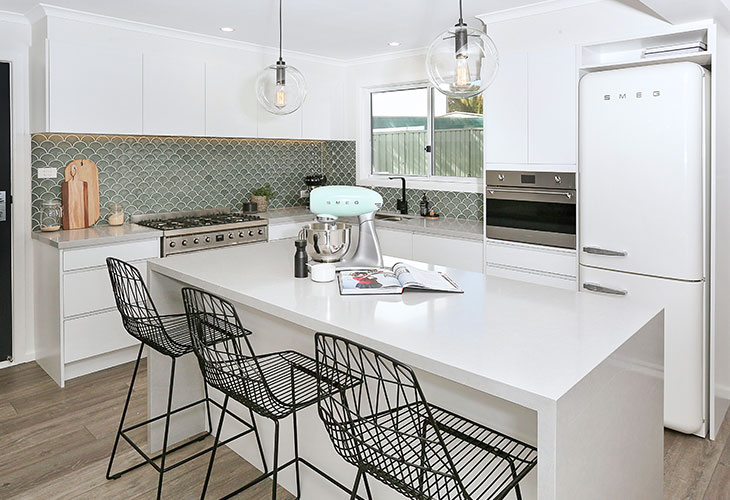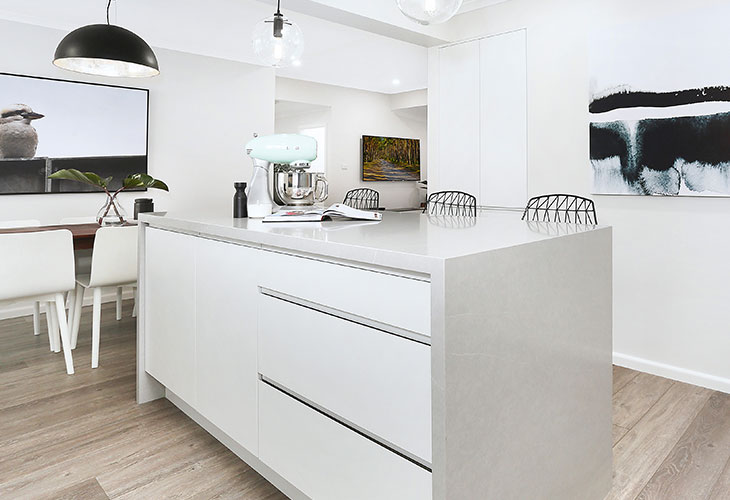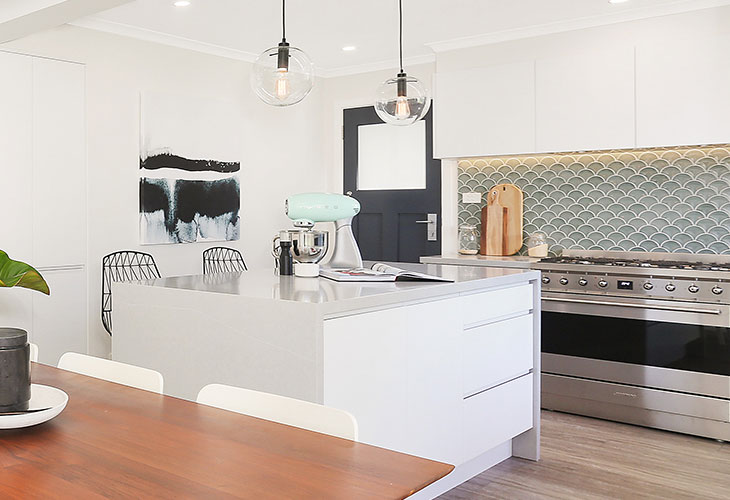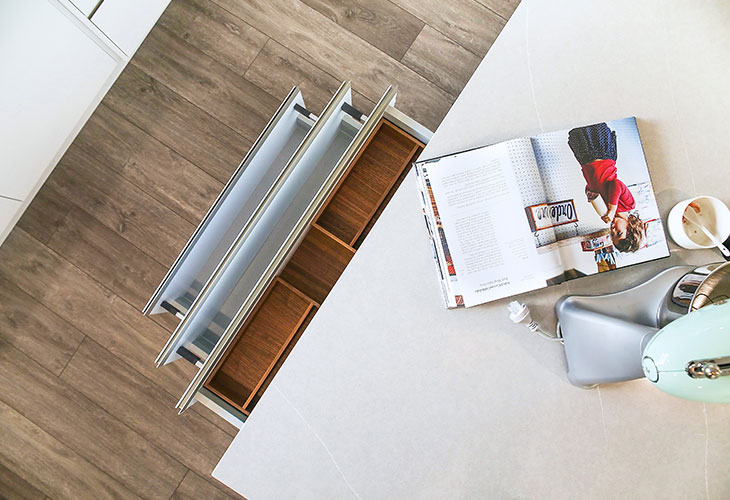 Get all the inspiration
and product details here!