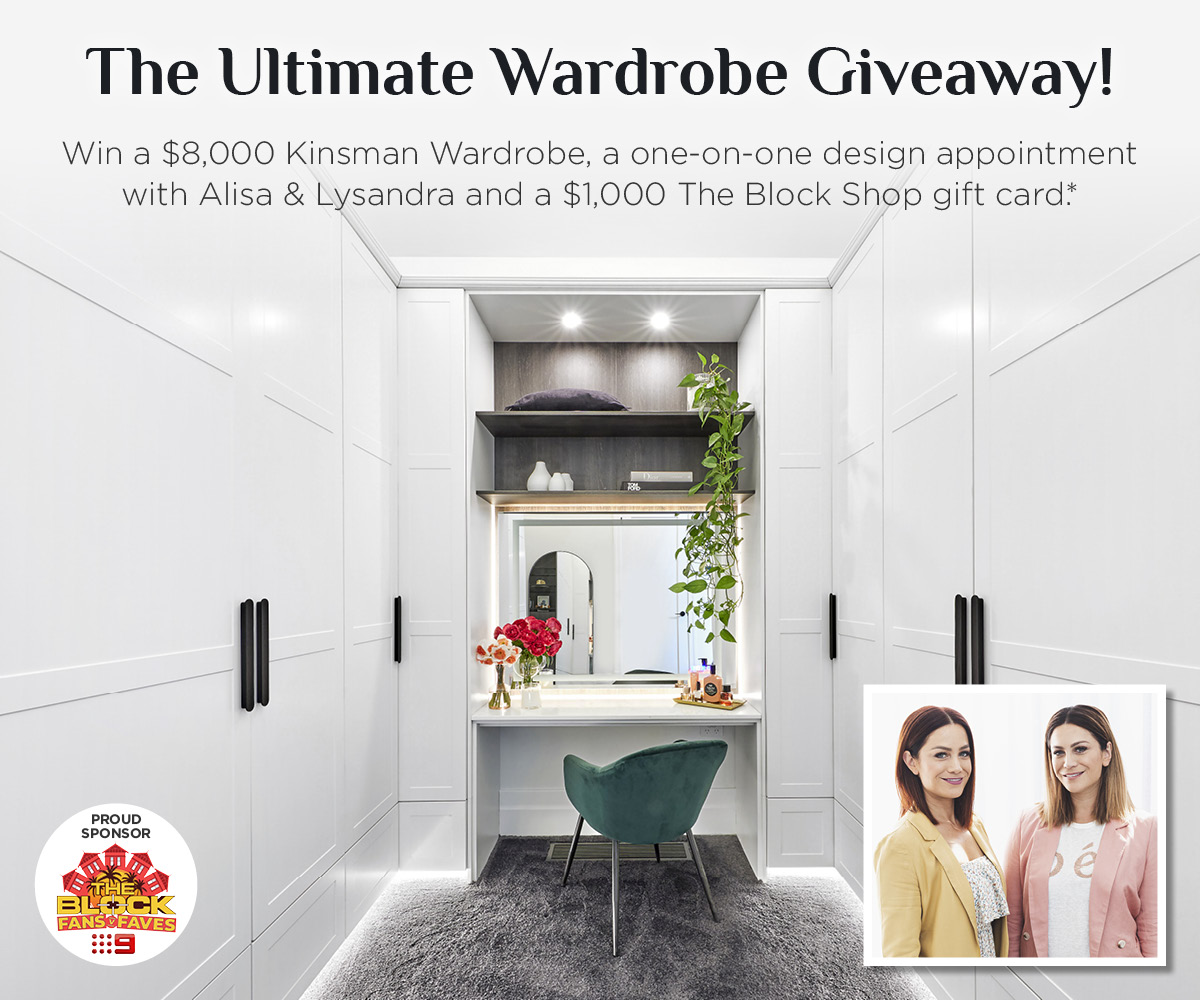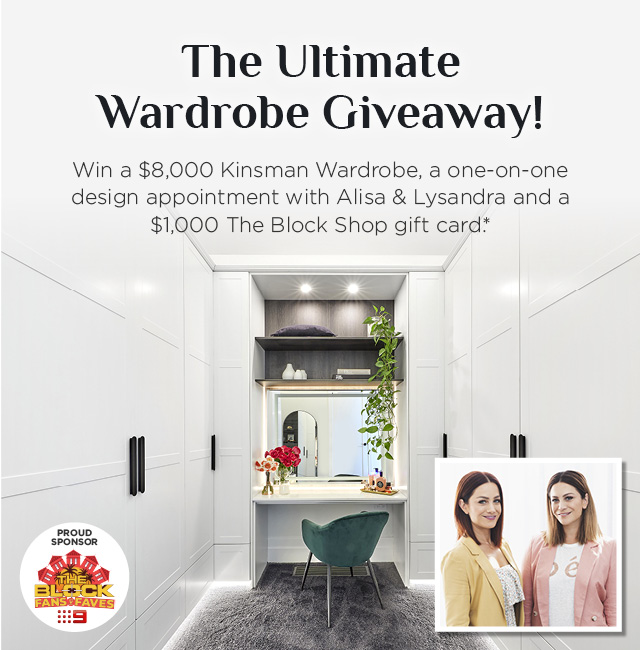 Congratulations…
B.Lacey, Hurlstone Park, NSW
Winner of:
A Kinsman Wardrobe to the value of $8,000.
A 1-on-1 design appointment with Alisa & Lysandra (worth $500) to help you design your new wardrobe.
A $1,000 The Block Shop gift voucher to help with styling of your wardrobe.
If you were not drawn as the lucky winner, you still deserve to create you perfect wardrobe of winning. Click HERE to book your Kinsman design appointment today. Start your looking for your wardrobe inspiration today by downloading you copy of the Kinsman Wardrobes catalogue HERE.
*Authorised under SA Licence No. T21/1097. Entries close 29 August 2021 at 23:59 AEST. This competition is only available to home owners and residents of VIC, NSW, SA or QLD and live within a 100km radius (50km radius in SA) of a Kinsman showroom. Kinsman showroom locations can be found HERE. Click HERE to see full Terms & Conditions.