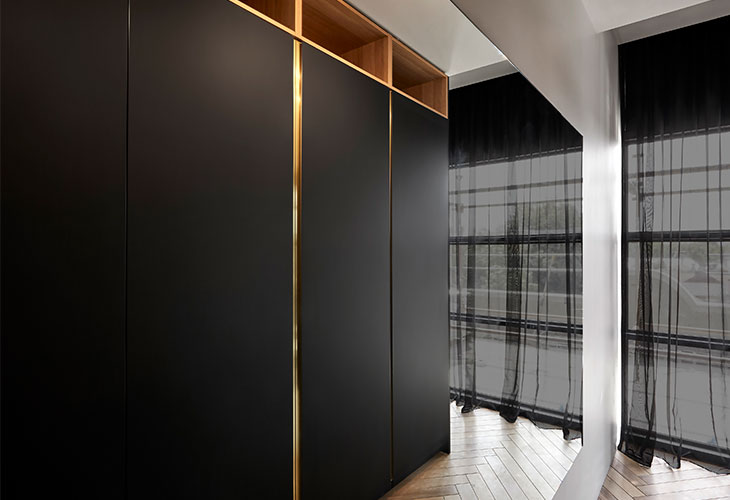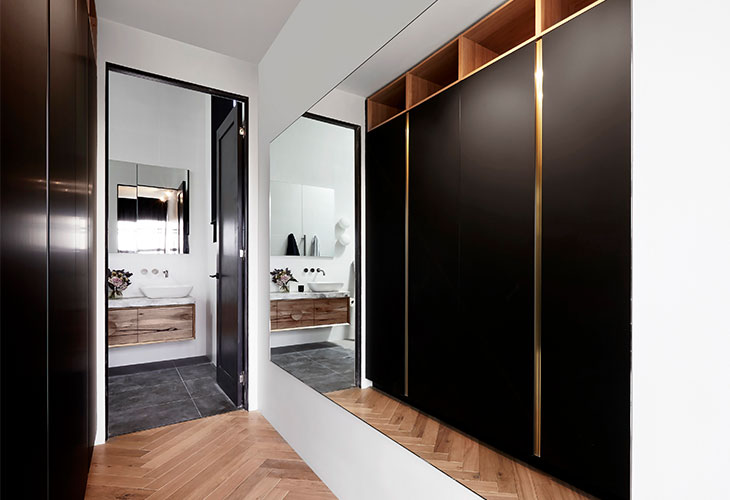 In Bianca and Carla's Master walk-in robe, the judges loved the sleek cabinetry, ample storage and details inside. Darren commented that the brass handles on the matt black doors were very successful.
BUILD DETAILS:
Exteriors in Matt Black
Interiors in Elegant Oak
SPECIAL FEATURES:
Folding mirror
Brass integrated peak handle
Wardrobe rail in Black
8 Compartment Tray
Shoe Drawer
Get The Block wardrobe product details here!