Wardrobes have come a long way from simply being the closet against the wall that holds all your clothing and clutter.
The modern wardrobe is a marvel of stylish organisation, where clever compartments and storage accessories make it possible for every item of clothing and more to have its own place – and look good doing it.

Stylish doors
The aesthetics of a well-designed wardrobe with quality finishes, from the external doors and handles to the interior finish, have the ability to make a great impression within a bedroom. 
The range of materials and finishes that Kinsman Wardrobes offers enables you to match other elements in your home's interior decoration, creating a feel of cohesion from room to room.
For example, your kitchen, bathroom and laundry may feature very on-trend concrete textured cabinetry.  This door finish can also be selected for your wardrobes, creating a continuous flow of style – just like this one by The Block contestants Courtney and Hans, featured this week with their guest bedroom reveals.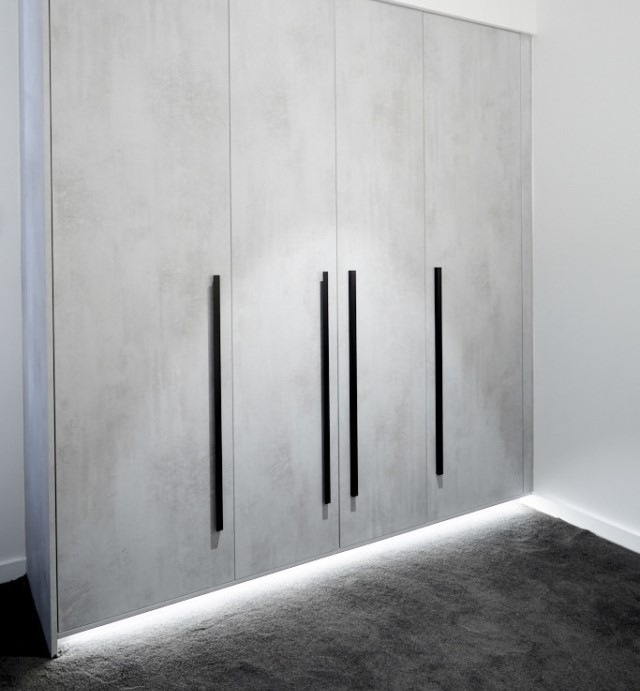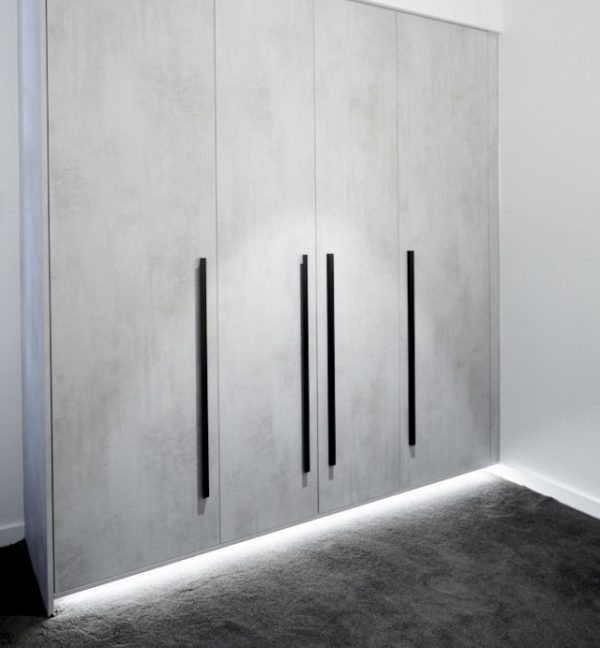 Notice how the wardrobe is under-lit?  It's hard to miss this glam accent – it makes for some great mood lighting in a bedroom!
Their choice of teaming the Beton textured concrete doors with vertical matt black door handles also tied in with other décor in their room, from the side tables to the pendant lights.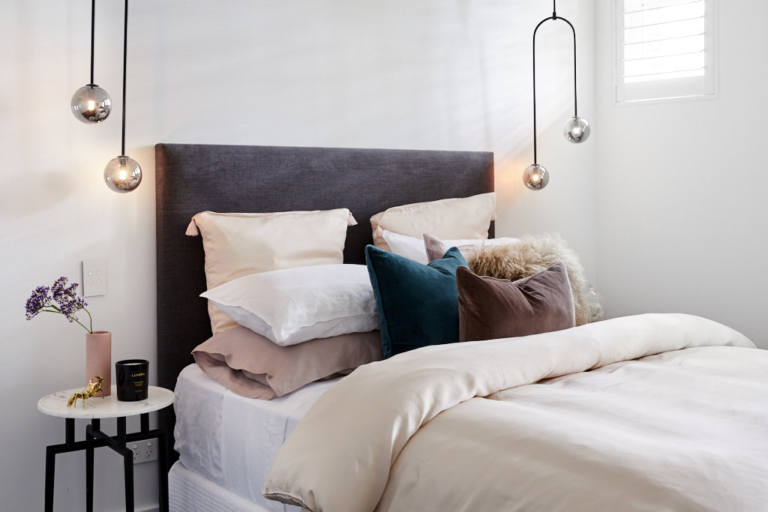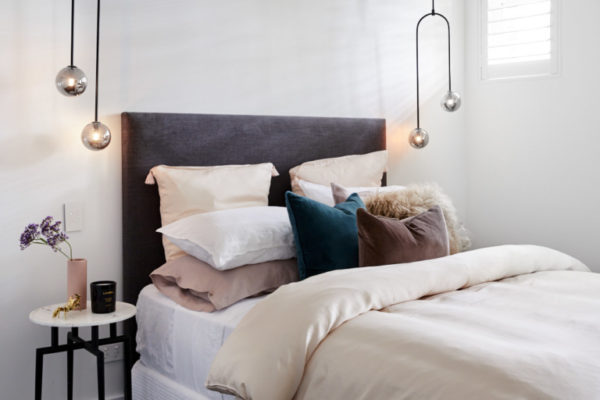 Courtney & Hans' guest bedroom image via Interiors Addict.
The very same concrete look cabinetry can take on a different appeal when teamed with different handles, as in this example below, where brushed gold lends a warm and elegantly luxe touch.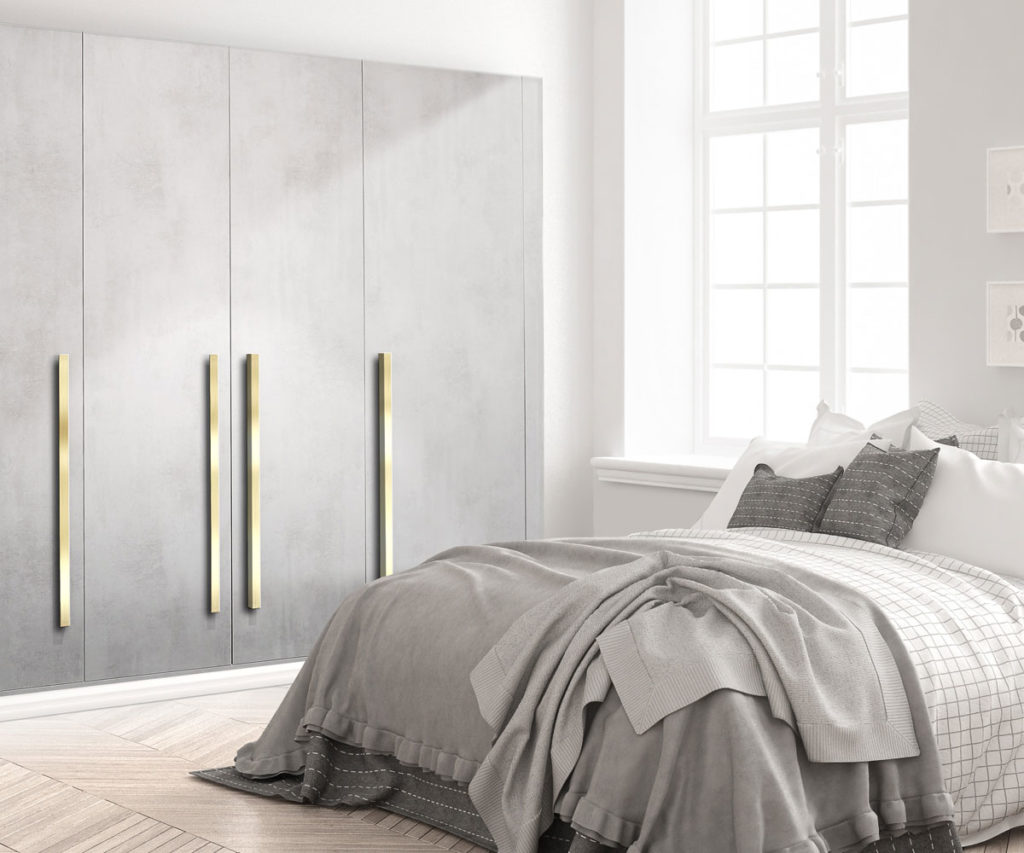 For a more traditional look, round knob handles will never go out of style, and they perfectly complement Kinsman's Somersby doors, as used by Norm and Jess in their guest bedroom below.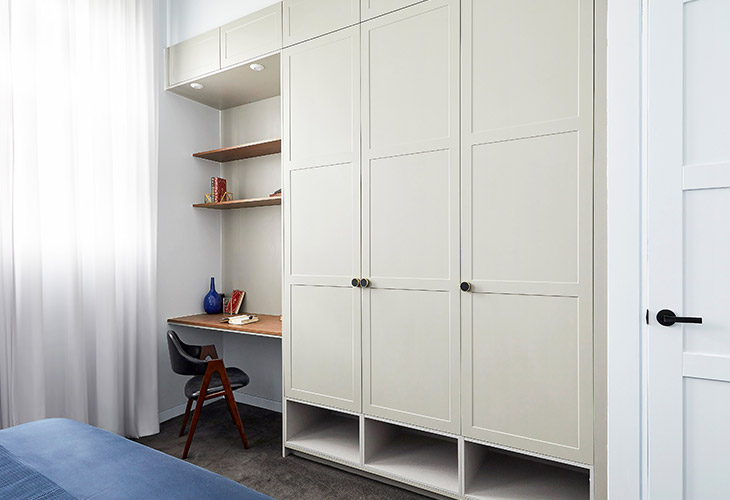 Notice that Norm and Jess ingeniously reserved one side of their wardrobe to incorporate a study nook with desk and shelving.

For a small bedroom, a sliding door design with a mirrored door – either full panel or stylish partial panels – is a great choice to create the illusion of more space and reflecting light whilst concealing the goods.  The sliding door design is also a space saver as you don't need to consider room for a hinged door to swing outwards.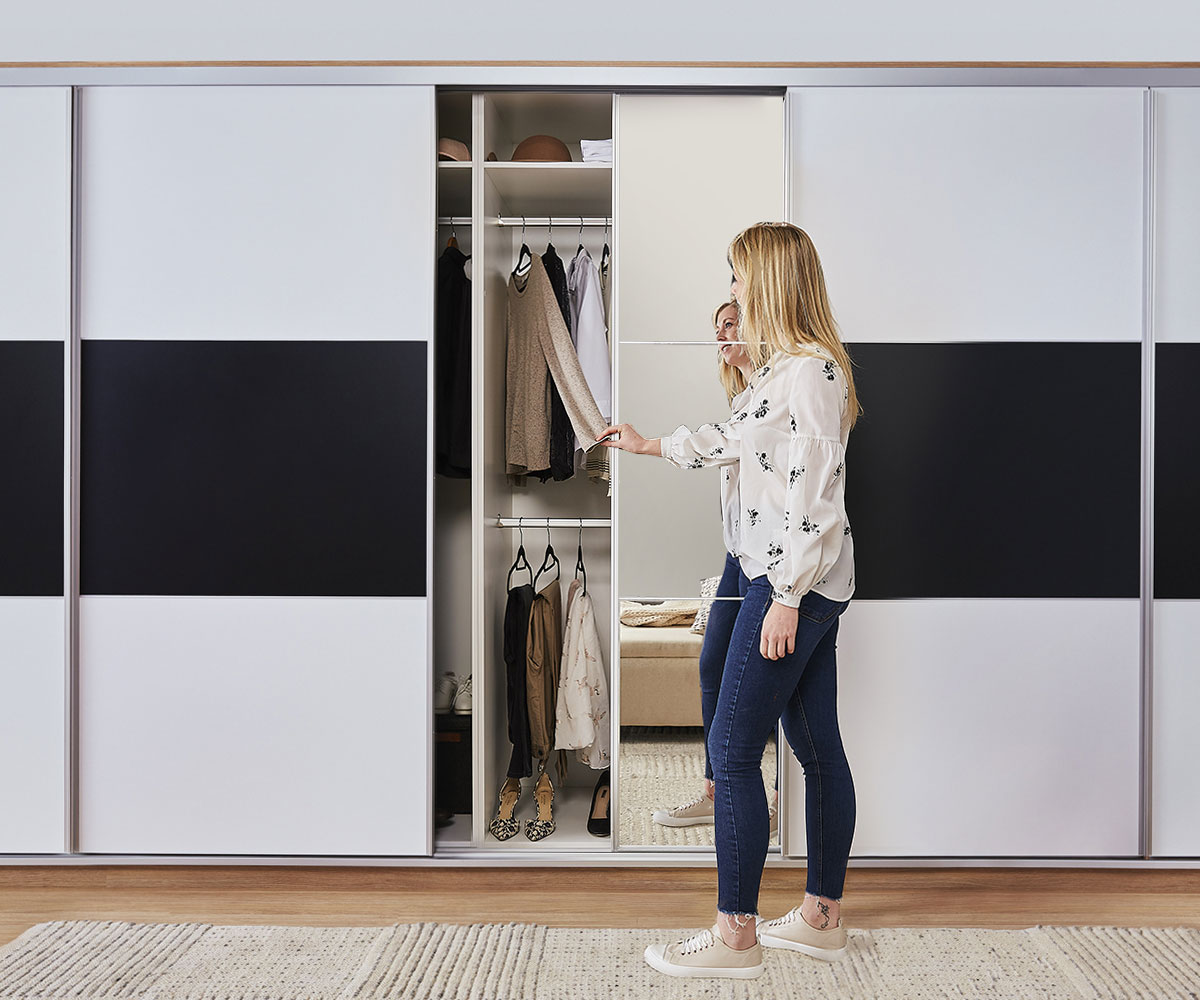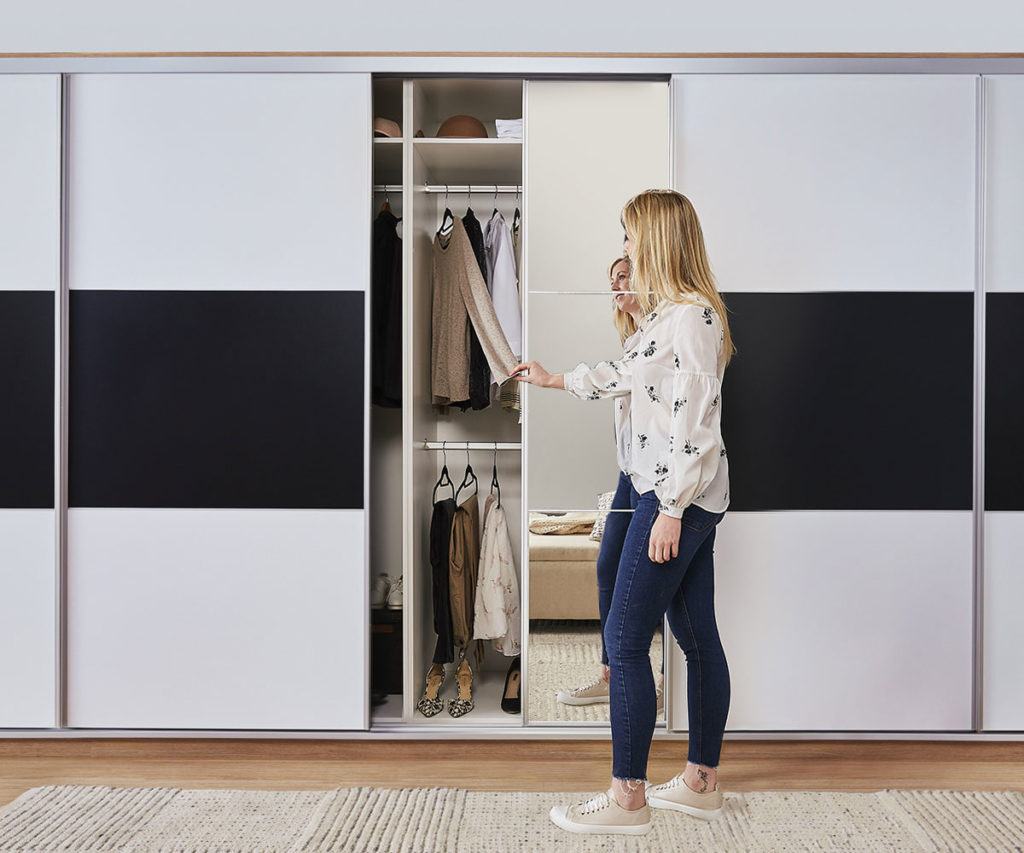 Luxe interiors
The curated range of interiors available from Kinsman Wardrobes is every bit as stunning as the external doors.
In the example below by Sara and Hayden from their guest bedroom reveal, their choice of Kinsman's Dark Oak Natural for their interiors is perfect for their open-style walk-in wardrobe.  Larger bedrooms have the luxury of being able to showcase darker, moodier wardrobes, if that suits the overall style of the home.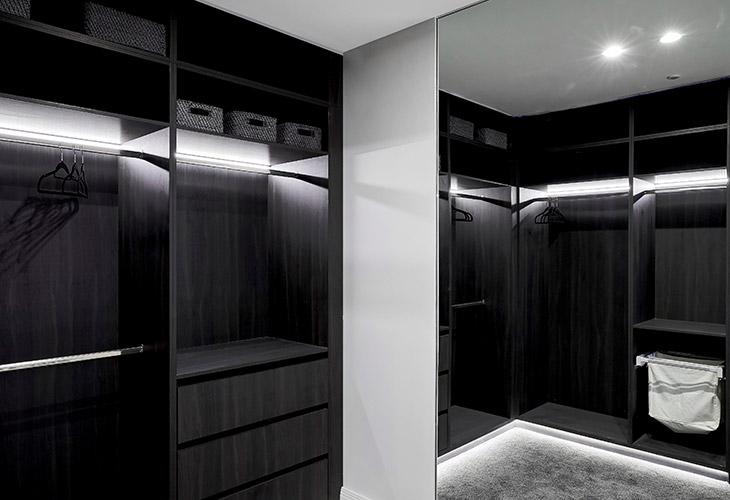 The internal lighting is practical for a darker wardrobe and also creates mood, along with the strip lighting underneath.  The oversized wall mirror they've mounted from ceiling to floor amplifies the dimensions, while making it the perfect "glam space" for getting ready.
If your home features a lighter shade of wood grain in its furnishings, that's available for your wardrobe too.
Kinsman's Matt Black externals look stunning combined with a contrasting internal finish, such as Elegant Oak – its light wood tone provides a premium look and feel which feels like real timber.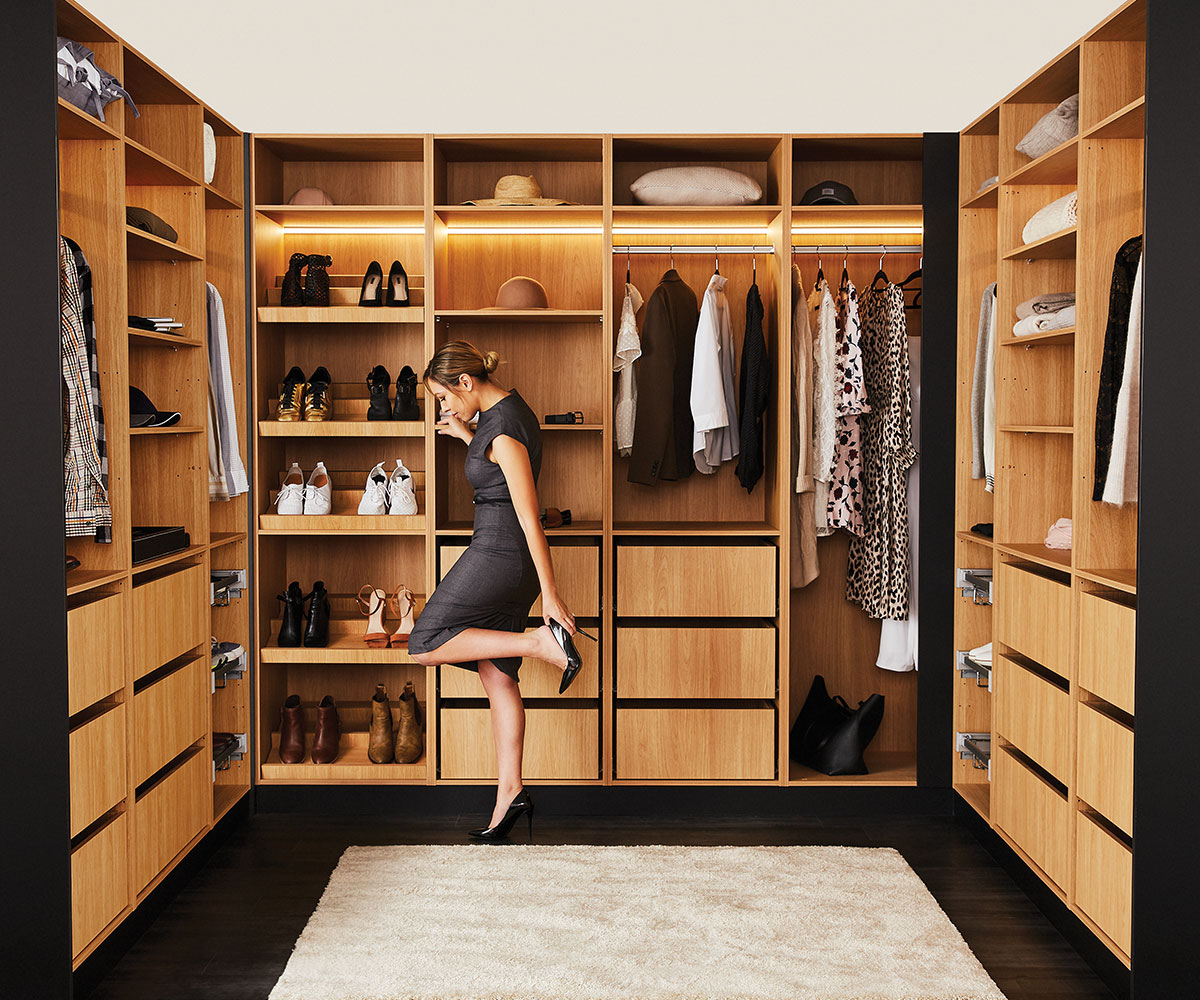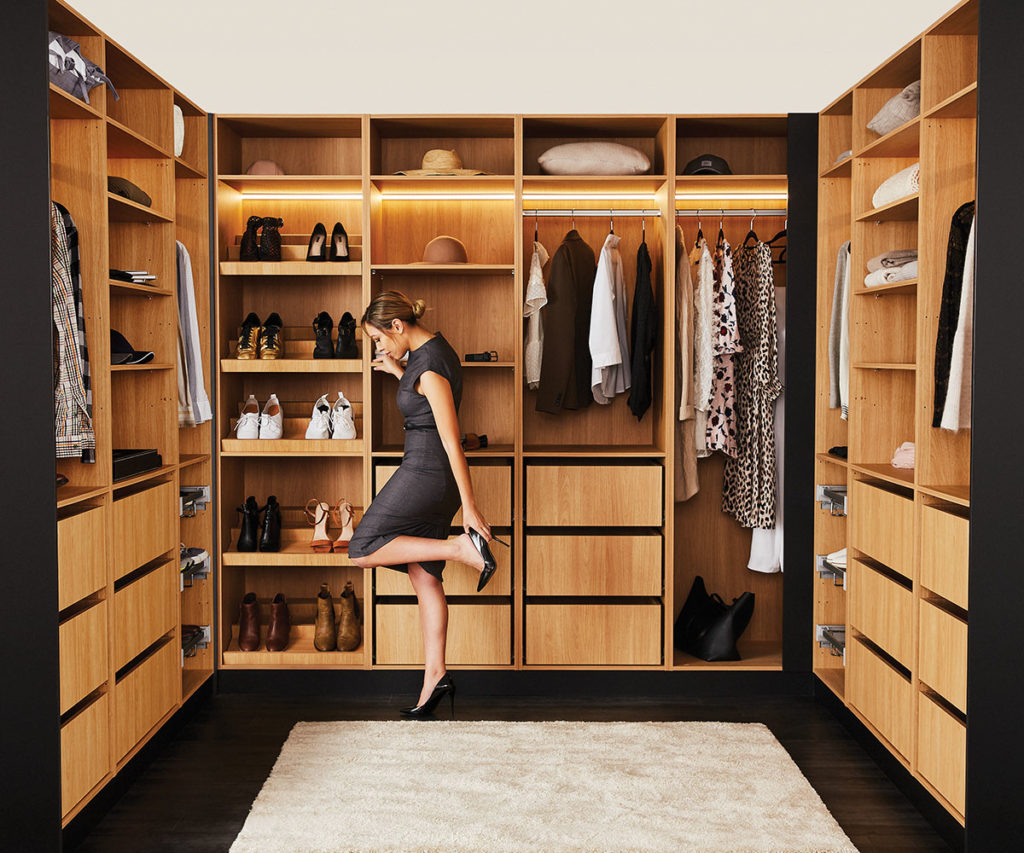 In the example below, Carla and Bianca  from The Block impressed the judges by using contrasting brass touches with Matt Black on the outside of their guest bedroom wardrobe, and continued the contrasting tones for their internals with Elegant Oak.
The result was a winning wardrobe as they were awarded first place – and we can see why!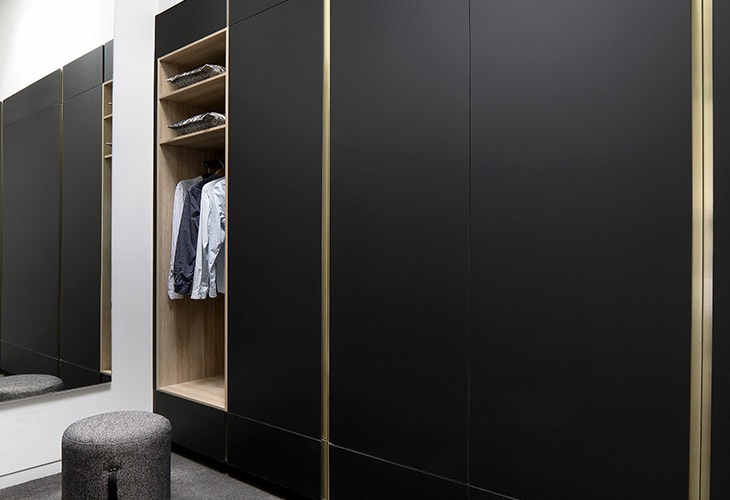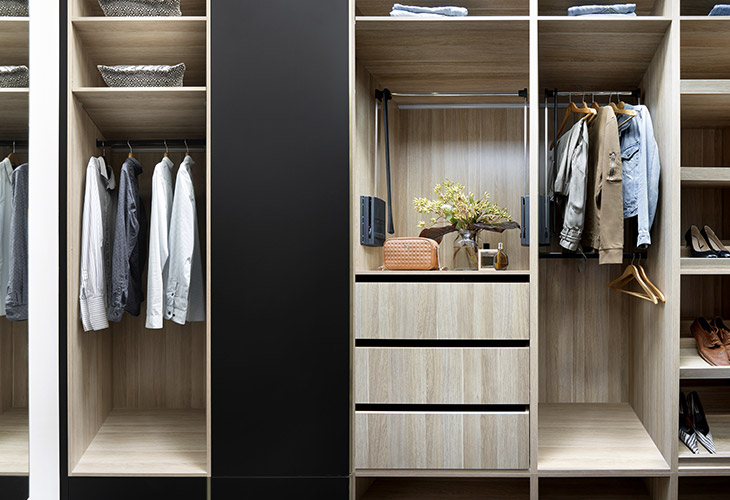 So, you've seen a selection of  Kinsman Wardrobes's 'luxe look' finishes – are you ready for the latest and greatest that's bound to start trending big time?
With its fabric look and feel, Kinsman's unqiue Greige Linen is bound to become the most coveted internal wardrobe finish around. It simply oozes sophistication and will make everything inside your wardrobe look more expensive – inciting some major wardrobe envy!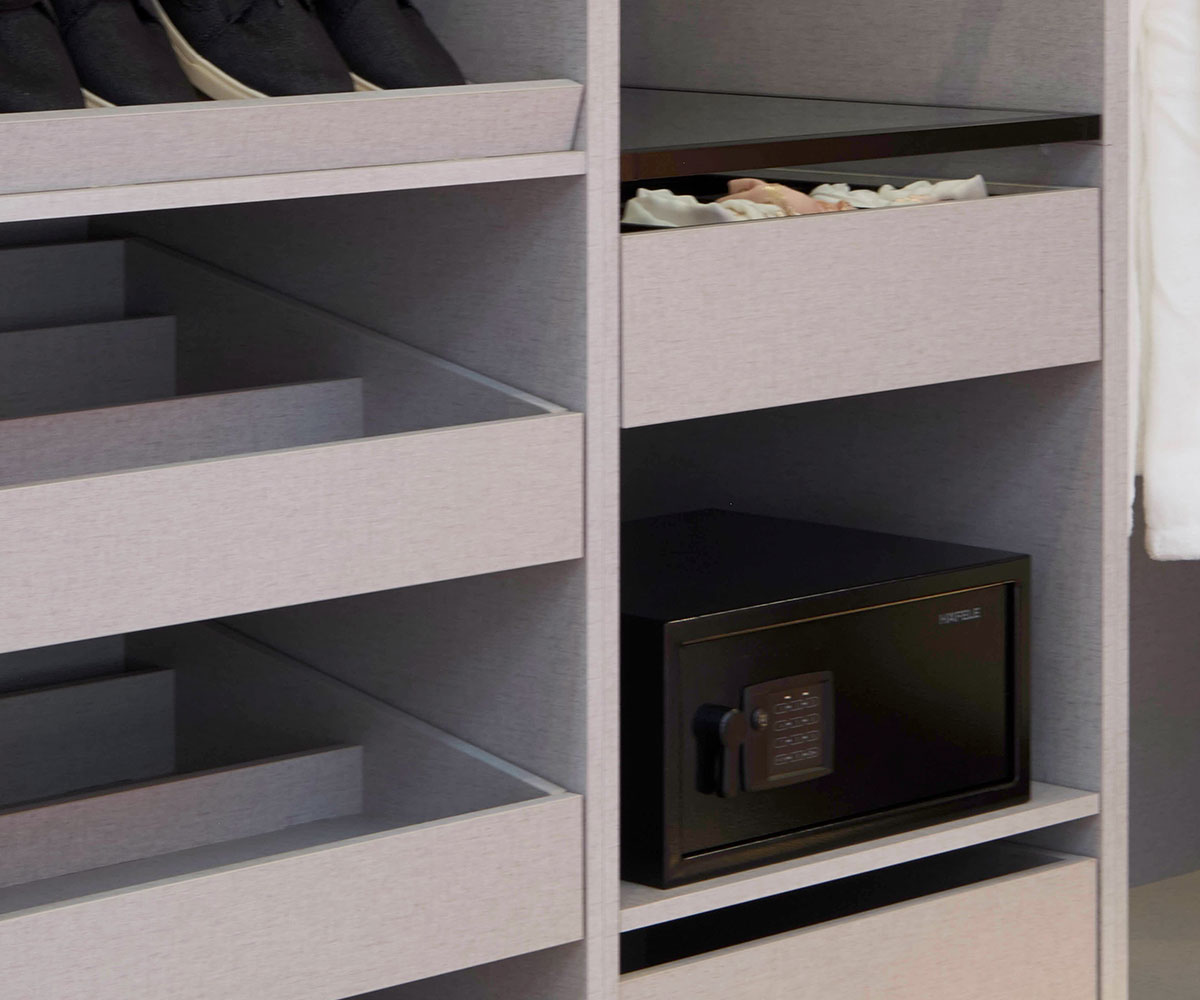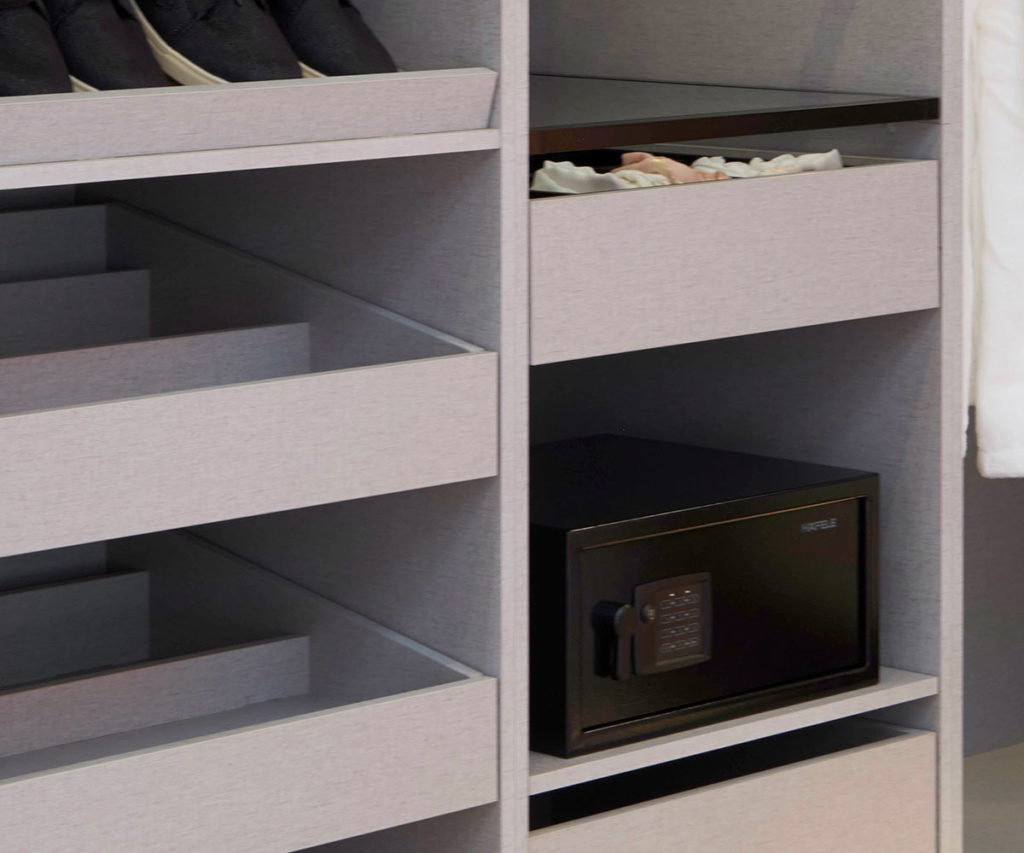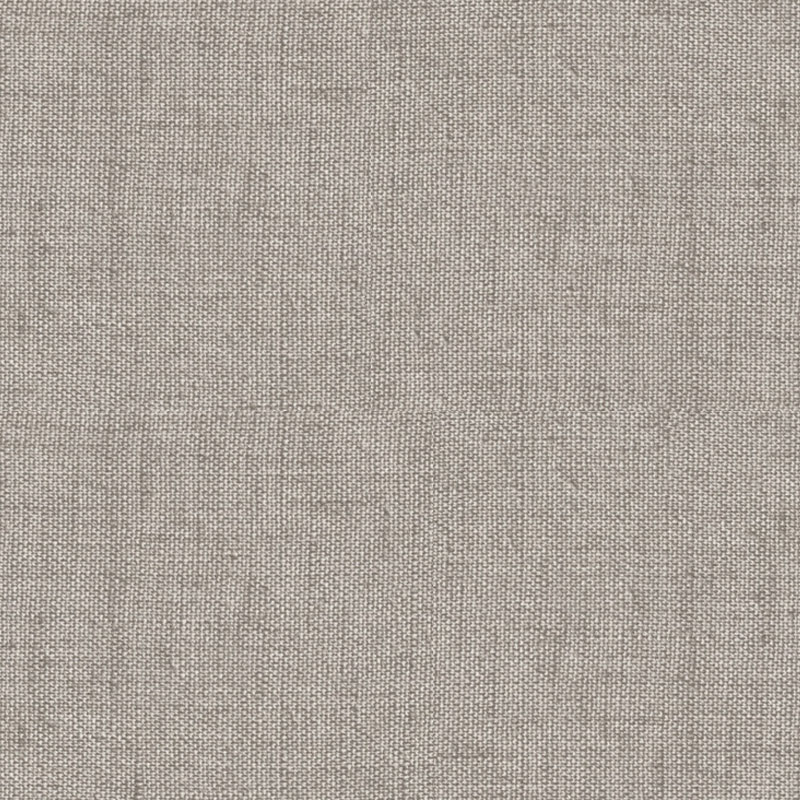 Keep watching The Block to see more bedroom suites by the contestants, featuring Kinsman Wardobes that will showcase this stunning new Greige Linen finish.
Love these premium external and internal finishes?  They're available now in Kinsman's Limited Edition launch range.
To start designing your own stylish wardrobe, contact Kinsman Wardrobes today to book a free design appointment at your home.