As the end of 2023 draws to a close, it also marks the start of the festive season. With many of us celebrating with friends and family, planning ahead will make being a host an enjoyable and stress-free experience. Your kitchen will be at the heart of the celebrations, and in 4 easy steps you'll have it looking stylish and organised in no time, so you can focus on enjoying time with your loved ones.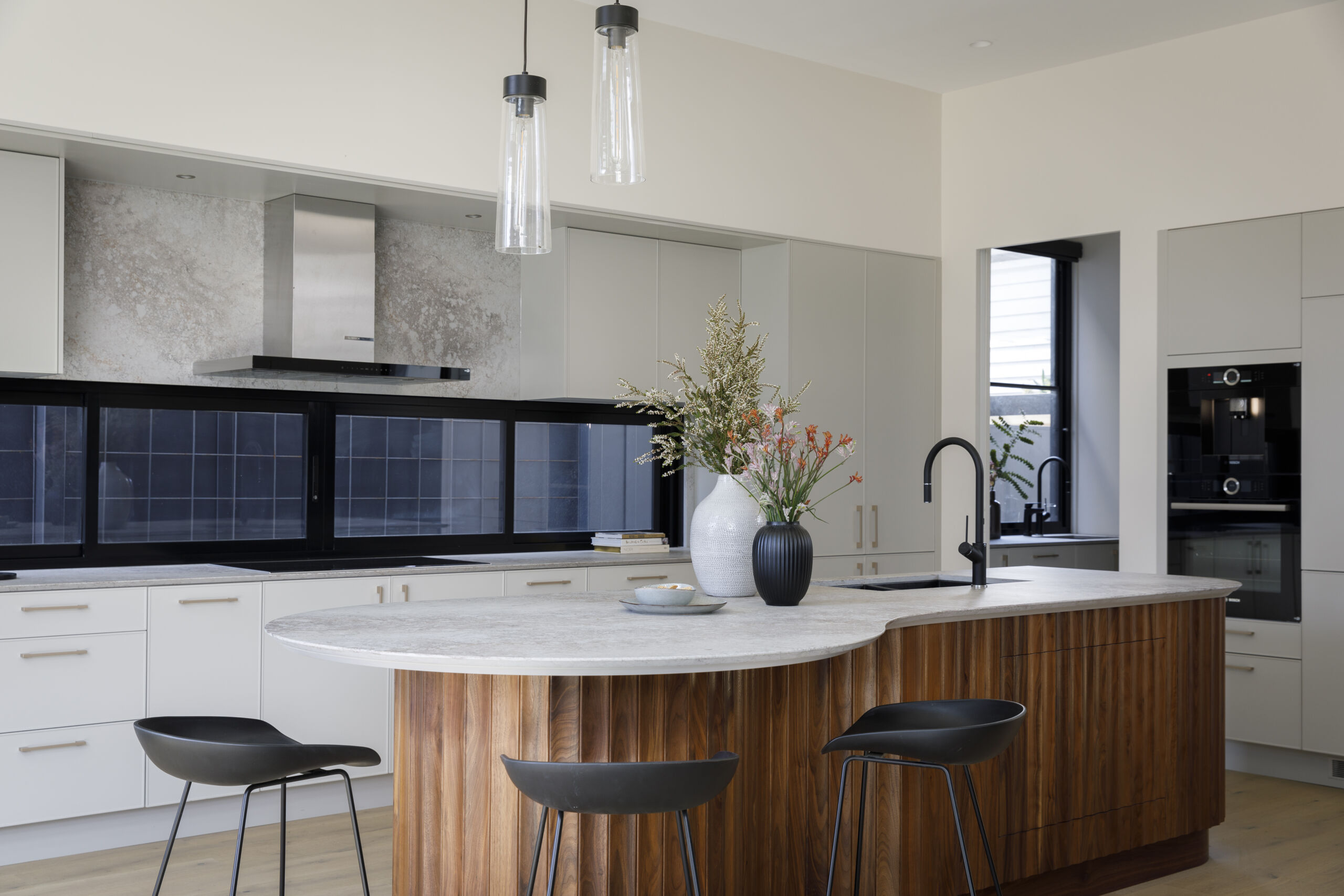 1. Clean up in the kitchen.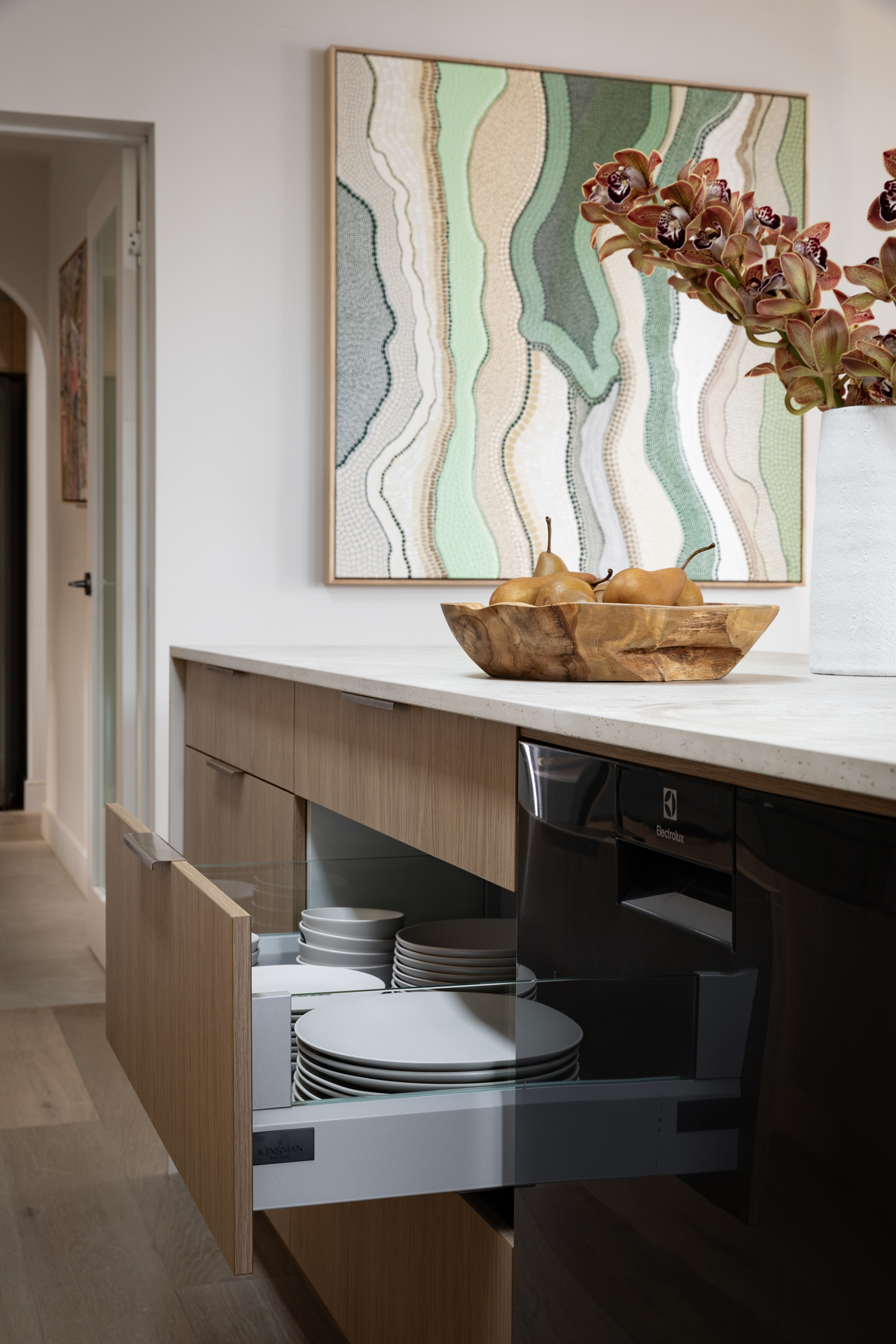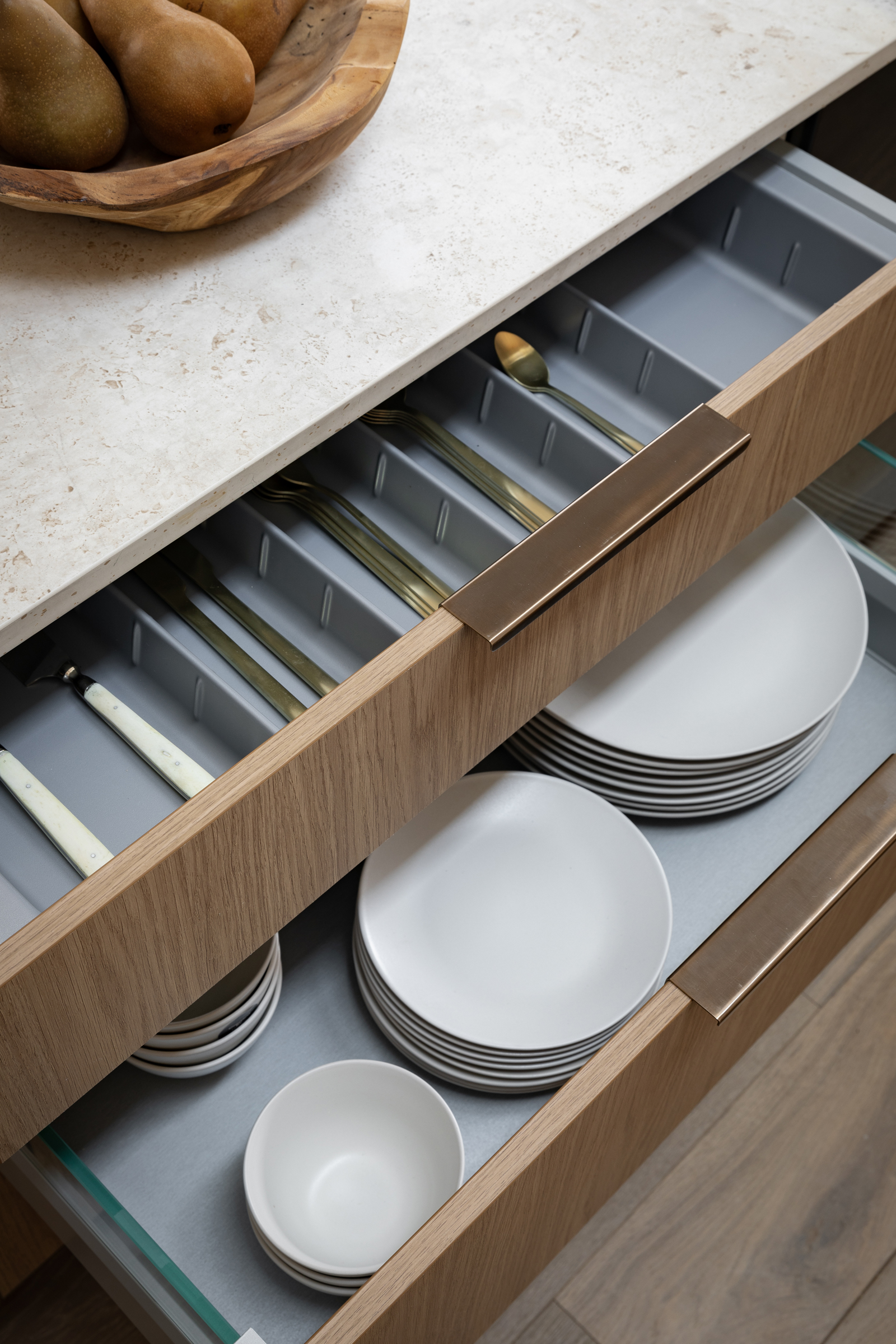 A clean and organised kitchen makes a world of difference when you are entertaining in your home, as it ensures that everything is in its proper place- making food preparation and cooking, as well as clean up a breeze! We recommend focusing on key areas of the kitchen when you clean- such as your pantry and cutlery & utensil drawers – as these will make the biggest impact on the days that you have people over. 
Find yourself in a panic because your guests are around the corner and the kitchen is a mess? Never underestimate the impact of clearing your benches and giving them a good wipe down to create a sense of calm and openness. Light your favourite candle to create a beautiful ambiance, pop on some music, open your favourite beverage and voilà, your entertainer's kitchen will look beautiful! 
2. Perfect Pantry
Pantry's as seen on The Block this year showcased the ultimate solutions for storage and organization! Whether you have a dedicated Butler's pantry or a smaller pantry space, we recommend spring cleaning it to ensure that it is all ready to go for the summer and holiday season of entertaining. 
Step 1: Remove everything from your pantry. Throw out anything that is out of date and group the rest into 'like' items (such a tinned items, pasta & rices, herbs & spices etc) as this will allow you to find a given food item within your pantry quickly and easily.
Step 2: Wipe and clean the pantry shelves and internals.
Step 3: Now is the perfect time to take inventory and stock the pantry with all essentials you need for any entertaining you have coming up.
Step 4: Strategically place items back into the pantry. Keep everyday staples at eye level while placing treats, baking or other items that you don't use all the time up high on top shelves. Consider placing small appliances at lower levels while you are entertaining if you are not likely to use them as this will free up benchspace.
Tip: Plan and organise your pantry around any entertaining you might be doing during the holiday festive – for example, group items together based on what dishes you are serving, whether sweet or savoury – this will help you in terms of time management and takes the stress away when you are cooking and frantically searching for the cloves that you need for that honey-glazed ham!
3. Style your kitchen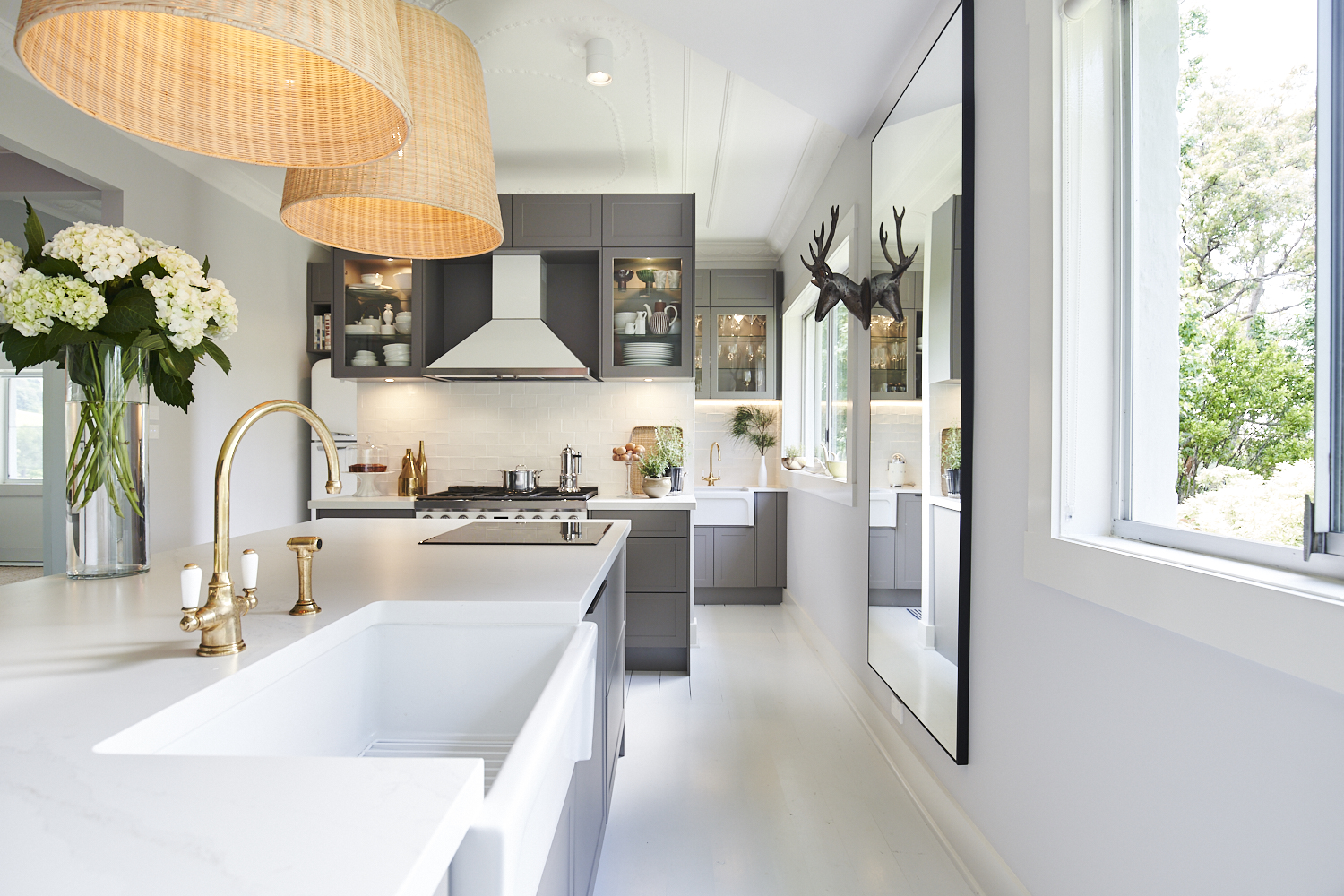 Style your kitchen to match the kitchen style you have chosen for your space. For example, a stunning arrangement of hydrangeas, cakes, gold vessels & fresh farm eggs perfectly match the modern country style of the kitchen shown above.
As the heart of your entertaining space, a beautifully styled kitchen can transform your entire home. Create a balance between function and style and evoke whichever style you are loving this season- from Classic Hamptons, New York Warehouse to Scandi-Chic- by following these two simple steps.
1. Displaying greenery – such as flowers, indoor potted plants or herbs- will instantly add colour and life to your kitchen! They're also an extremely easy way to evoke a certain style to your room, for example if you want to create a Hamptons-inspired feel you could consider a stunning and feminine display of soft pink and white roses, hydrangeas and peonies.
2. A vignette – a small grouping of objects together that 'tells a story'- is a wonderful and simple way to create focal points in the kitchen. These pocket-sized table arrangements can be created by grouping kitchen accessories such as chopping boards, water pitchers, grinders and mortar & pestles together with other styling items such a candles and vases- and will add instant colour, texture and personality to your space.
Tip: Not sure how to create a vignette? We recommend starting with taller items such a chopping board against a splashback as this creates height and then style other items in various shapes and heights in front of them.
Want to create a vignette on your island bench? Consider arranging items on a beautiful serving board and then adding items to it to create whatever style you wish.
An island bench will provide a beautiful focal point within your kitchen, and with seating available will become a natural gathering place for guests. Place platters and drinks on it and add styling decor that celebrates the festive season with items such as floral arrangements and candles as well as other elements such as ornaments, wreathes or even twinkly lights
4. Get your appliances ready.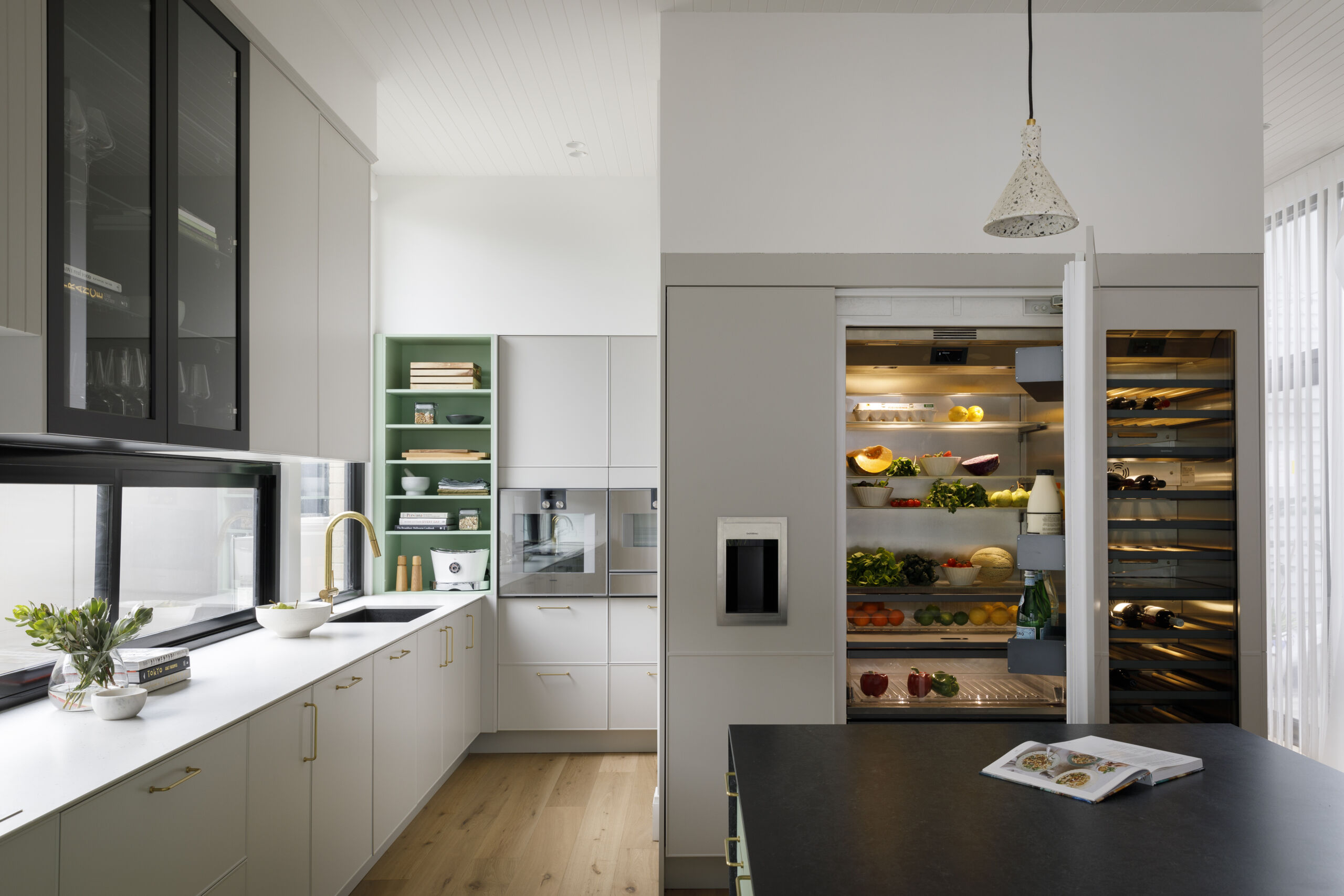 In the same way that cleaning out your drawers and pantry will help you be organised for the holiday season, so does cleaning and clearing space in your appliances. Consider what you are offering your loved ones both in terms of food and beverages and plan accordingly.
We recommend focusing on 3 key areas. Firstly it's always a good idea to clean your ovens ahead of time so that your favourite dishes cook perfectly. Next, ensure you have plenty of room in the fridge- making space for all food and beverages for any entertaining event you're hosting at your home before the event itself will save you both time and stress. Finally, don't forget to clean out your wine fridge if you have one so all of your beverages are chilled and ready to be served to your guests.
Create your perfect entertainer's kitchen with Kinsman today!
Book your in-store, in-home, or virtual appointment HERE.
For more images, inspiration, and product information, download our Ideas & Inspiration Catalogue HERE.