With a proud heritage of over 30 years supplying beautiful, affordable, and high-quality kitchens and more, here at Kinsman, we are proud to be Australian Made and Owned manufacturer and retailer. We love creating great contemporary spaces that suit and elevate your home, lifestyle and needs. From kitchens, laundries and pantries to wardrobes and home offices, we are here to create spaces that you will love to live in and grow in.
Discover why no matter the choice, the decision is always Kinsman.
Australian Made and Owned.
Kinsman is proud to have our range certified by the iconic Australian Made & Owned logo. The mark of Australian authenticity, the logo is Australia's most trusted, recognised and widely used country of origin symbol, and is underpinned by a third-party accreditation system. This certification gives you, the customer, peace of mind that when you choose a Kinsman kitchen, pantry, laundry, wardrobe, or home office, you are buying from an Australian company.
Peace of mind with Kinsman.
Family living is at the heart of everything we design. We believe in helping Australians transform their home with affordable, quality kitchens made in Australia. It's why we offer a number of kitchen ranges to ensure that you are making the right choice and find the best solution to create your perfect room, without the designer price tag.
Contemporary design within reach. Kitchens are the most valuable space in any property and transforming a kitchen helps increase the value of a home. But value is not just about price. We believe innovation, quality and exceptional service are just as important.
Experience. We've been providing Australians with affordable kitchens for over 30 years.
7-year warranty. You can confidently choose Kinsman Kitchens & Wardrobes knowing that our products meet rigours Australian Standards and come with a 7-year warranty.
A kitchen range for every budget & family.
Designer Range. Your lifestyle is unique so we think your kitchen should be too. From benchtops, to cabinetry, handles, taps, sinks, storage and even appliances – the right combinations ensure your style can be realised. The Kinsman Kitchens Designer Range is our benchmark collection, providing you with more extensive options for every element of your kitchen.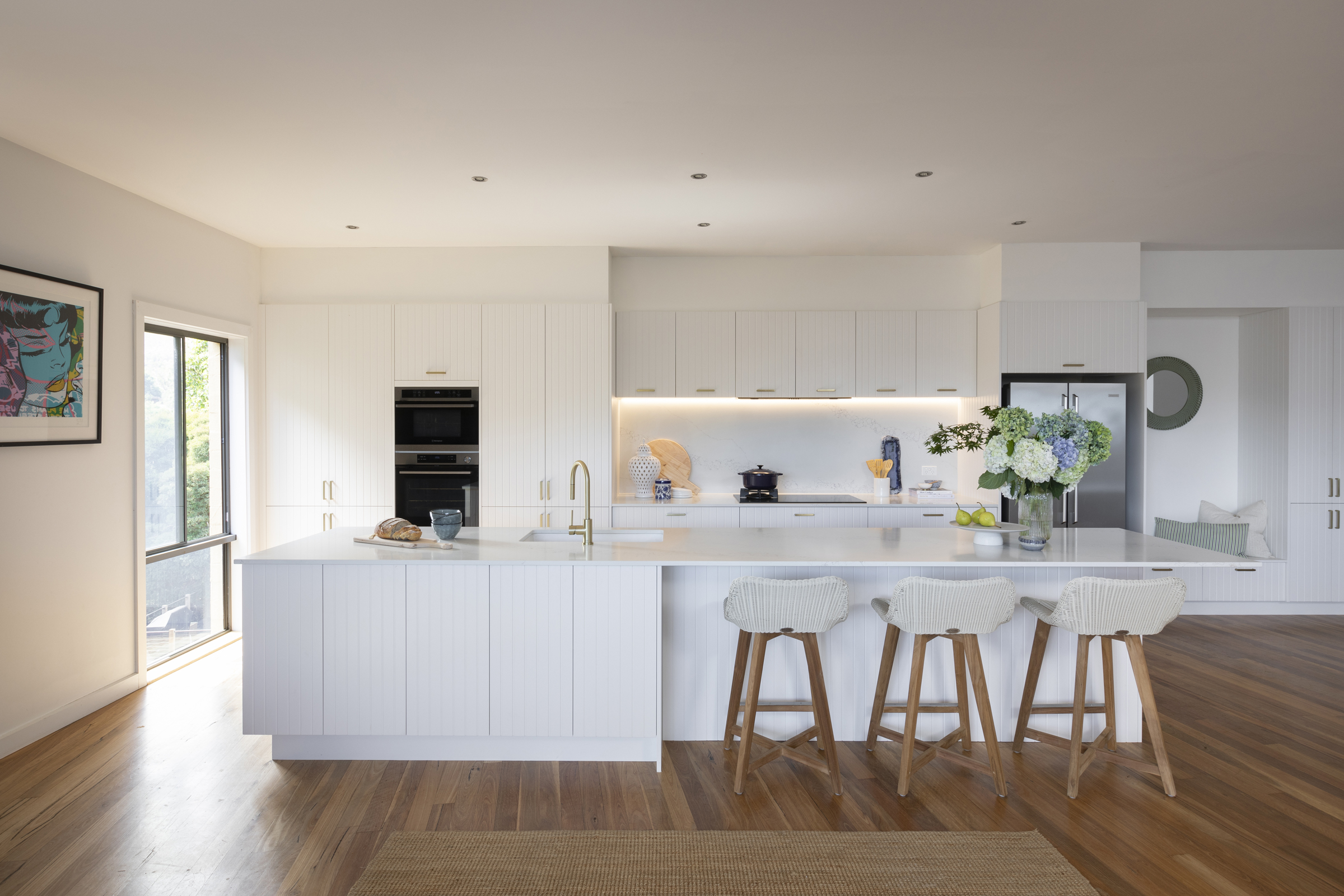 Studio Range. This is a limited selection of the most popular cabinet sizes and door styles. The kitchen cabinetry is delivered fully assembled and boasts a value price point, saving you time and money. It offers a stylish kitchen design solution and guarantees you get the designer look for less.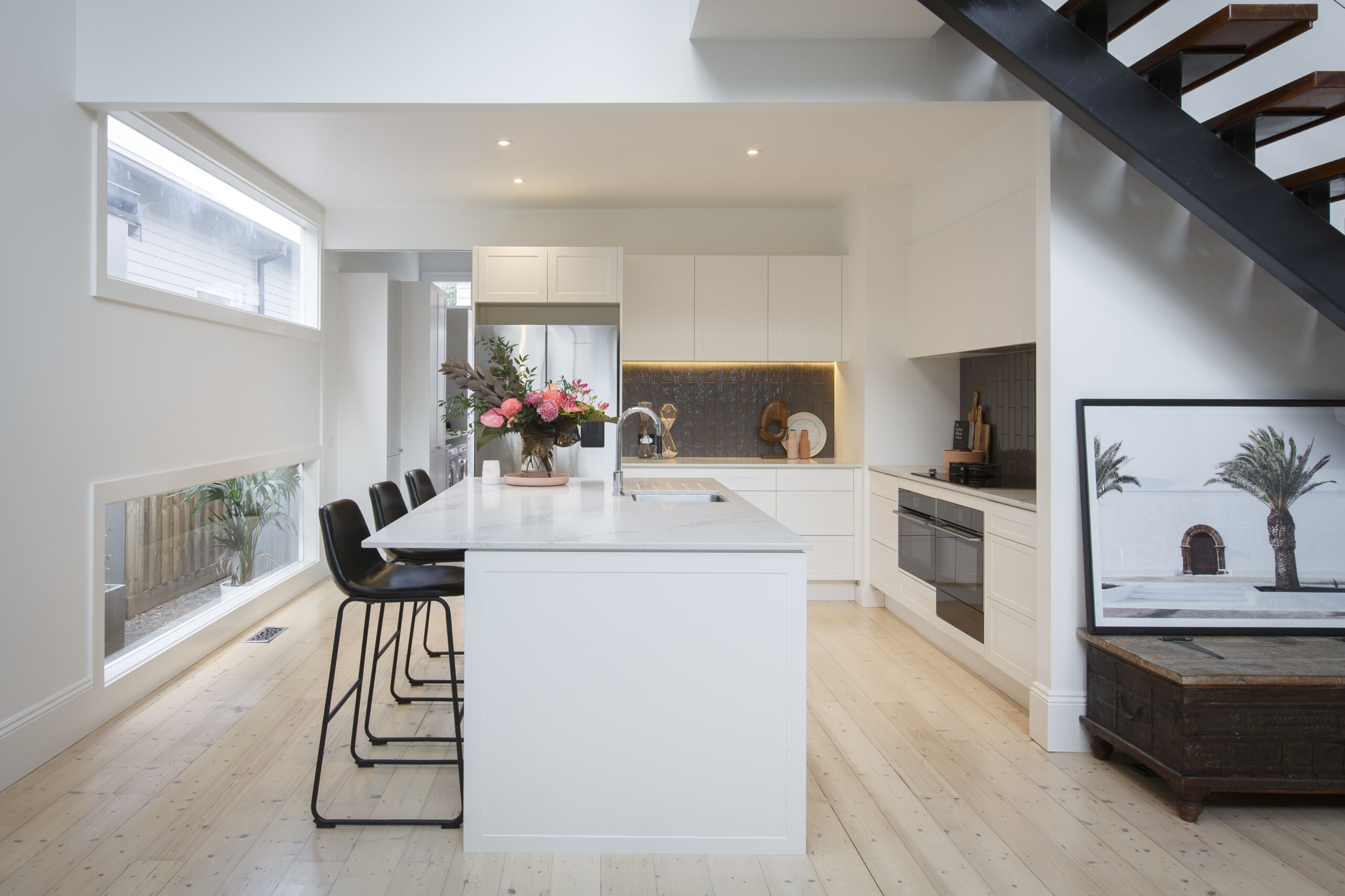 Xpress Range. This is an exciting flat pack range ideal for investment property renovations. Xpress is the fastest solution we offer, with your kitchen delivered just 10 business days after final payment. Where other flat pack kitchens may fall short on quality and features, Kinsman Xpress will impress.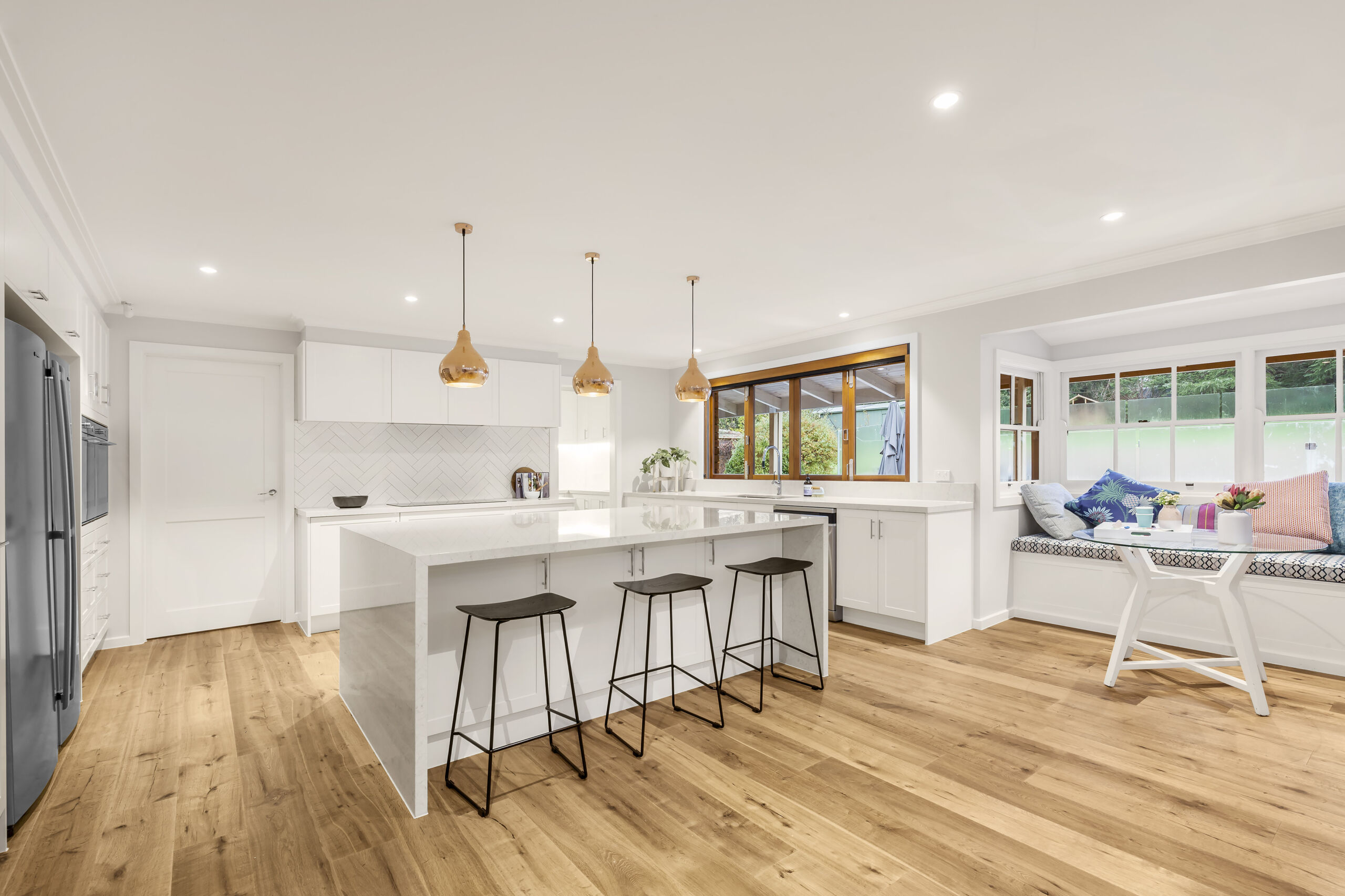 Cube Range. Kinsman's evolutionary ready-to-assemble range of cabinetry that offers continuous colour, so your kitchen carcass can now match its stylish exterior. Influenced by European design and manufactured in Australia, Cube was created for the discerning renovator seeking contemporary good looks with flexible options and unrivalled efficiency – all delivered within two weeks.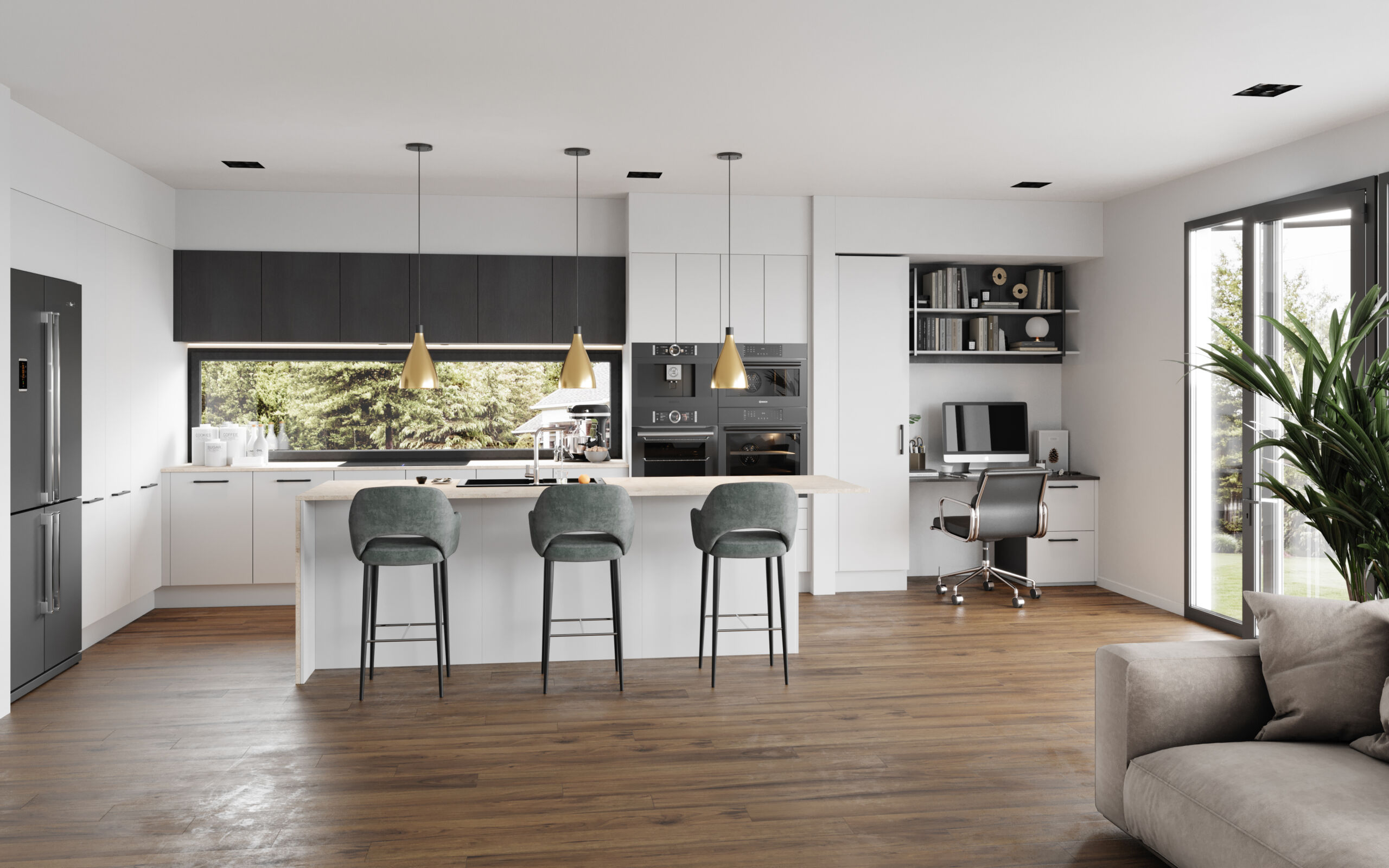 Laundries.
Transform your laundry into a room you love spending time by combining style with functionality. Consider matching your laundry to your kitchen with the same style of cabinetry and benchtops for a complementary look. A successful laundry design includes plenty of storage created by a combination of doors and drawers and folding space.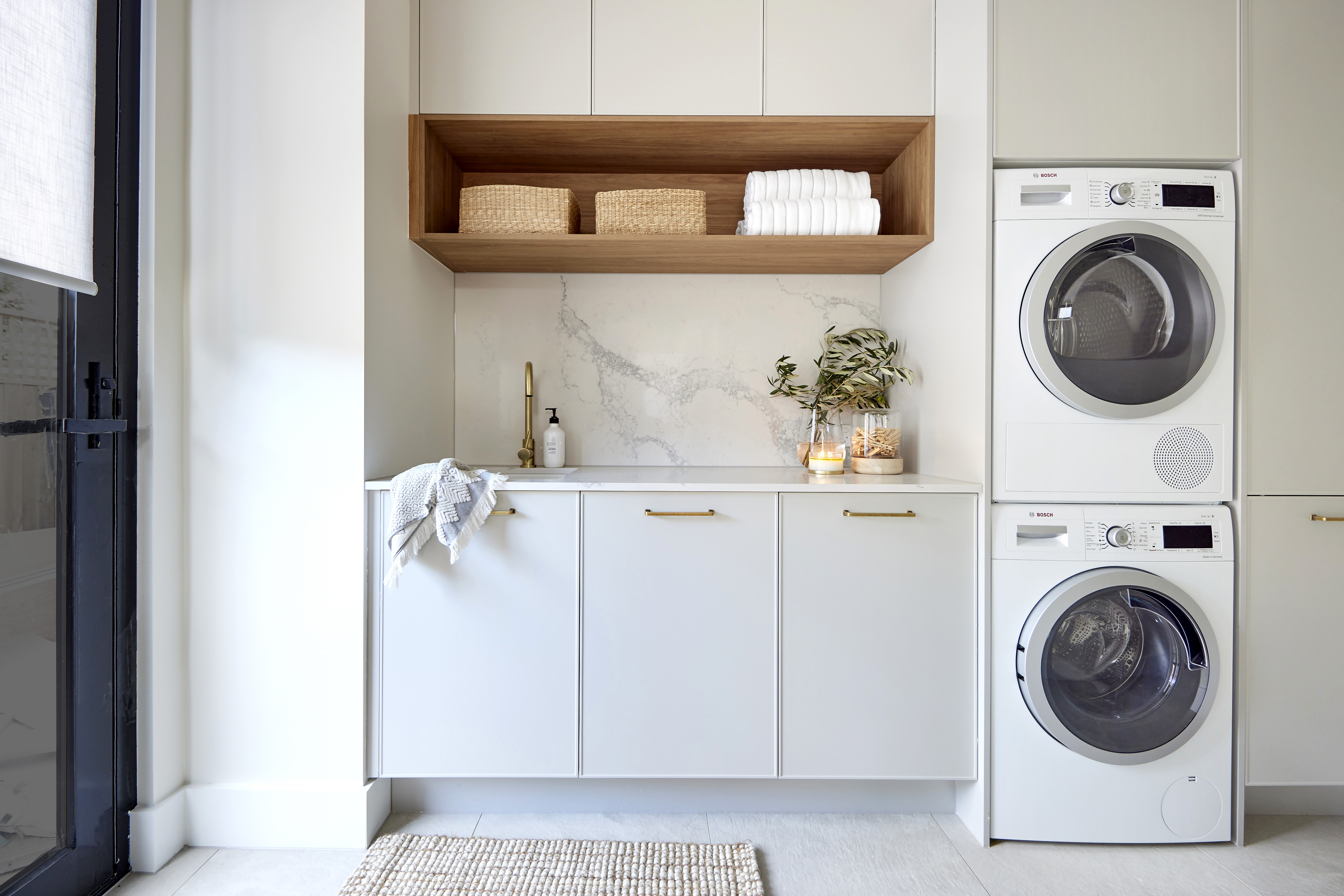 Home Offices.
Times are changing, and we're finding ourselves spending more time at home and for many of us that includes working and/or studying from home as well. We understand that a working space must strike the perfect balance between comfort and productivity. That's why the Kinsman Home Office range has been created to provide a variety of Home Office solutions that are both stylish and functional.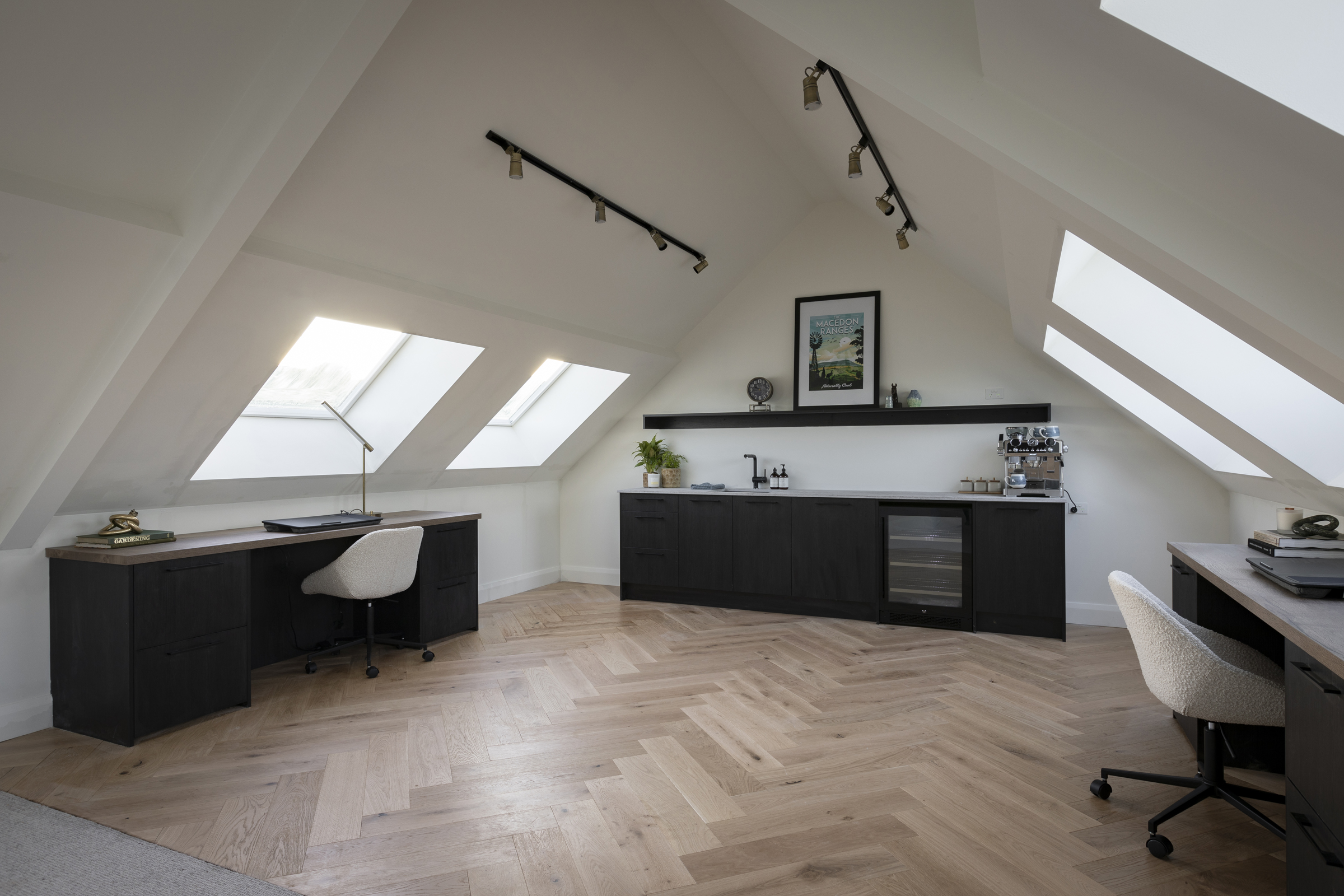 Wardrobes.
The Kinsman Wardrobe range has been created to provide storage options that are both stylish and functional for a life that's beautifully organised.
Our experts help you with the design, then your wardrobe is delivered to your home as a ready-to-assemble flat pack. With hundreds of configurations available, it's easy to find the perfect combination to suit your space and lifestyle.
Learn more about our Wardrobes collection in our latest catalogue. Download HERE.