It's almost time. Christmas is coming… and this year, it's at your place! 
Keep calm and cheery on, with these tips from Kinsman for stylish Christmas entertaining.
1. Plan ahead.
Hopefully by now you've already made your shopping list and bought most of the food & drink you need, so there's still time if you've forgotten anything. Leave buying the fresh stuff like fruit and vegies until a couple days before Christmas and block out time on the weekend to prep things that can keep well, like baking Christmas cookies, so that you can concentrate on cooking the meal on the day. Don't forget to buy the finishing touches for your table too, like Christmas crackers and decorations for your table setting.
2. Connect your spaces with Christmas decorations.
Decorations really set the scene, so don't just limit it to the table setting. Placing extra elements of Christmas décor on your kitchen benchtop and shelves, as well as some Christmas lights throughout the spaces, will really make it feel special. Don't go overboard though – less is more, and if you have a stylish kitchen and want to stay on trend, go for more organic elements like wreaths and real branches decorated with tiny lights, rather than tinsel. Have a theme and colour palette, and carry it throughout.
3. Make the most of your kitchen as a social space.
As you probably already know, the kitchen is the hub of the home, and these days most kitchens are designed with entertaining in mind as well.  The shift towards open plan living with the kitchen, living and often outdoor spaces all adjoined, means there's lots more room for people to gather and mingle. Make your island bench a central point for food platters and drinks, and use your rear benches (or even better, your butler's pantry) as areas for food prep, to keep mess out of the way.
4. Dress up your drinks.
Alcoholic or not, the drinks you serve on Christmas day feel so much more festive if you make the effort to garnish them. We may not be into egg nog, but with our Australian climate we can enjoy refreshing summer drinks and make the most of bright fruits in Christmas-y colours – think cherries, berries and pomegranate seeds. Also include some greenery: mint, basil or even sprigs of rosemary will make your Christmas drinks bright and festive.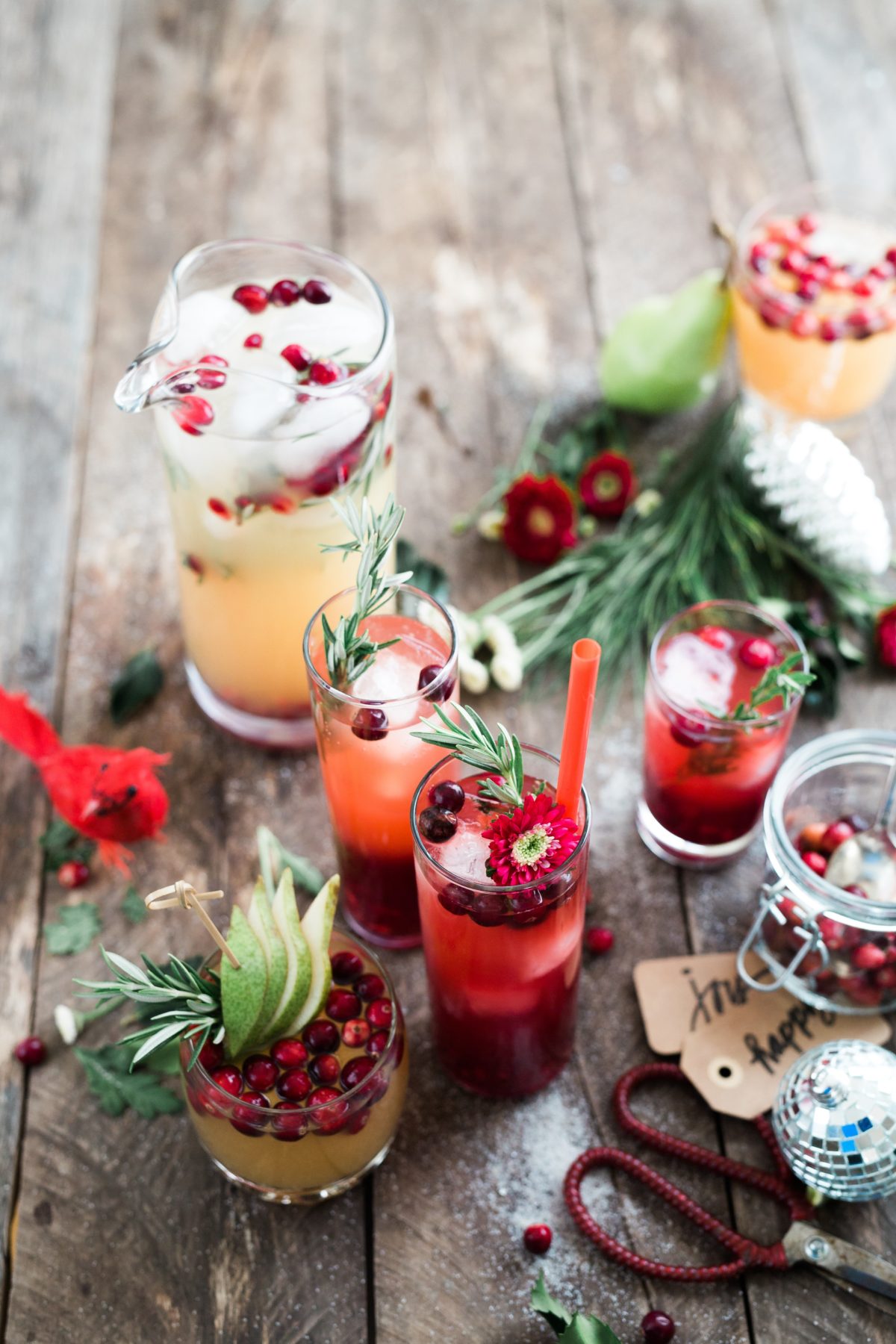 Cheers and have a very merry Christmas, from all of us at Kinsman!
Photo by Brooke Lark on Unsplash