Discover the Shaker Cabinet Range
Your kitchen cabinets form the basis of your kitchen design and style – and if we had to name the number one style it would definitely be the Shaker-style door. Classic, elegant, timeless, and modern we offer a number of Shaker designs to suit any kitchen and home. All showcase a refined and modern profile making them highly versatile and are bound to suit any aesthetic from classic to contemporary and everything in between!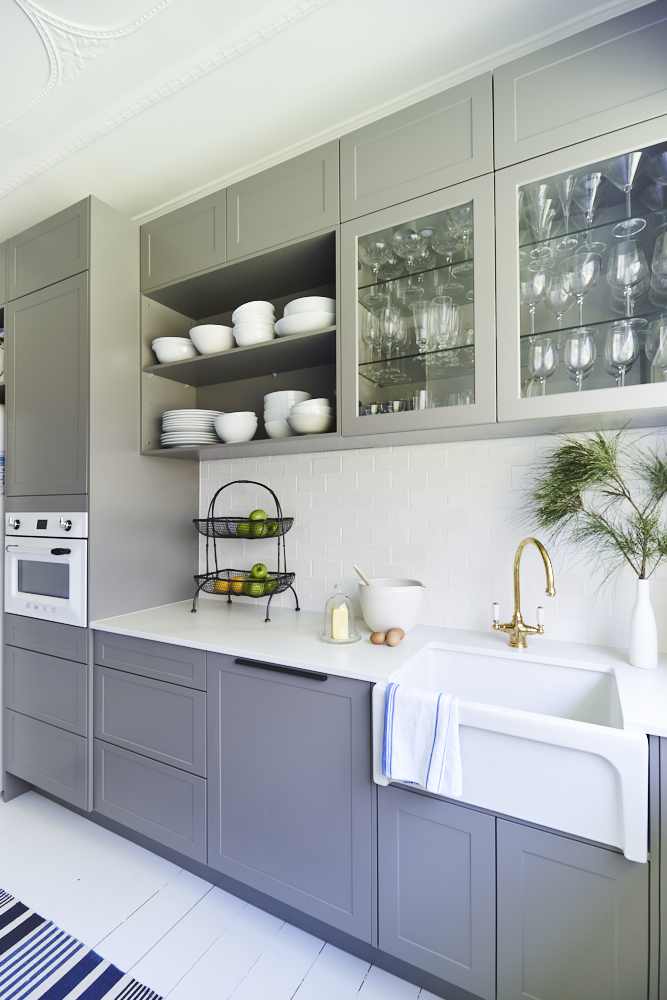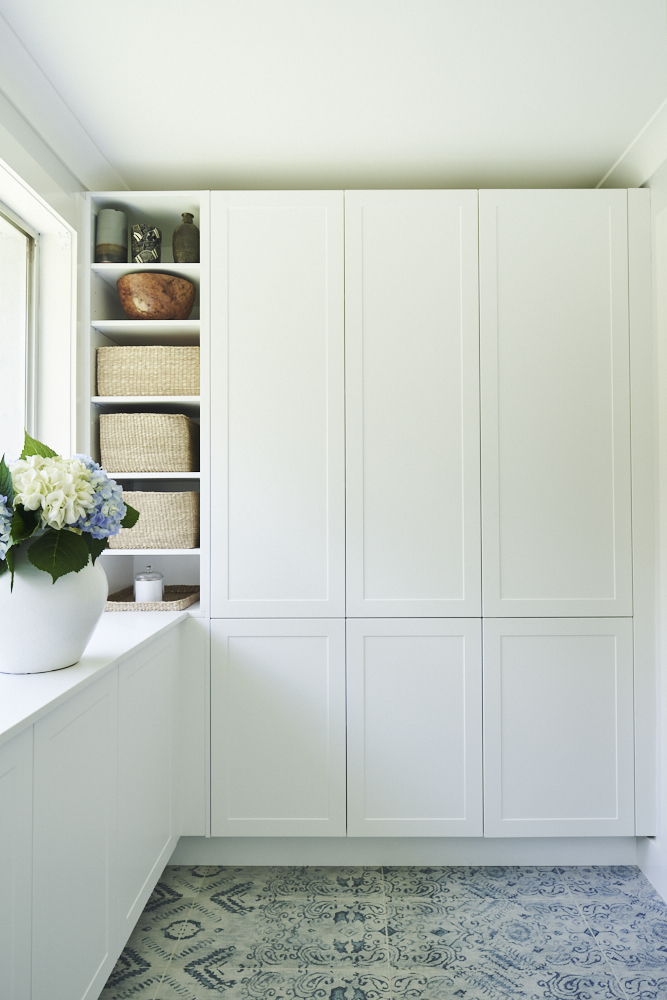 What is the Shaker-style?
A Shaker style cabinet is a five-piece door with a central panel and a raised rectangular frame surrounding it. The modern Shaker door that we see in Australian interiors are traditionally minimalist in design – with no decorative detailing – which is what ensures that this door is so versatile and lends itself to the coastal, Scandi, Country, farmhouse and Hamptons styles to easily.
What style of kitchens do shaker cabinets suit?
One of the many benefits of Shaker-style doors is that they suit a number of kitchen looks and aesthetics. Typically found in Coastal, Hamptons and Country-inspired homes, they also work well in more modern spaces as they celebrate minimalist and sleek design. The colour of your doors, as well as the handles and accessories you pair with your joinery, will also bring your look to life.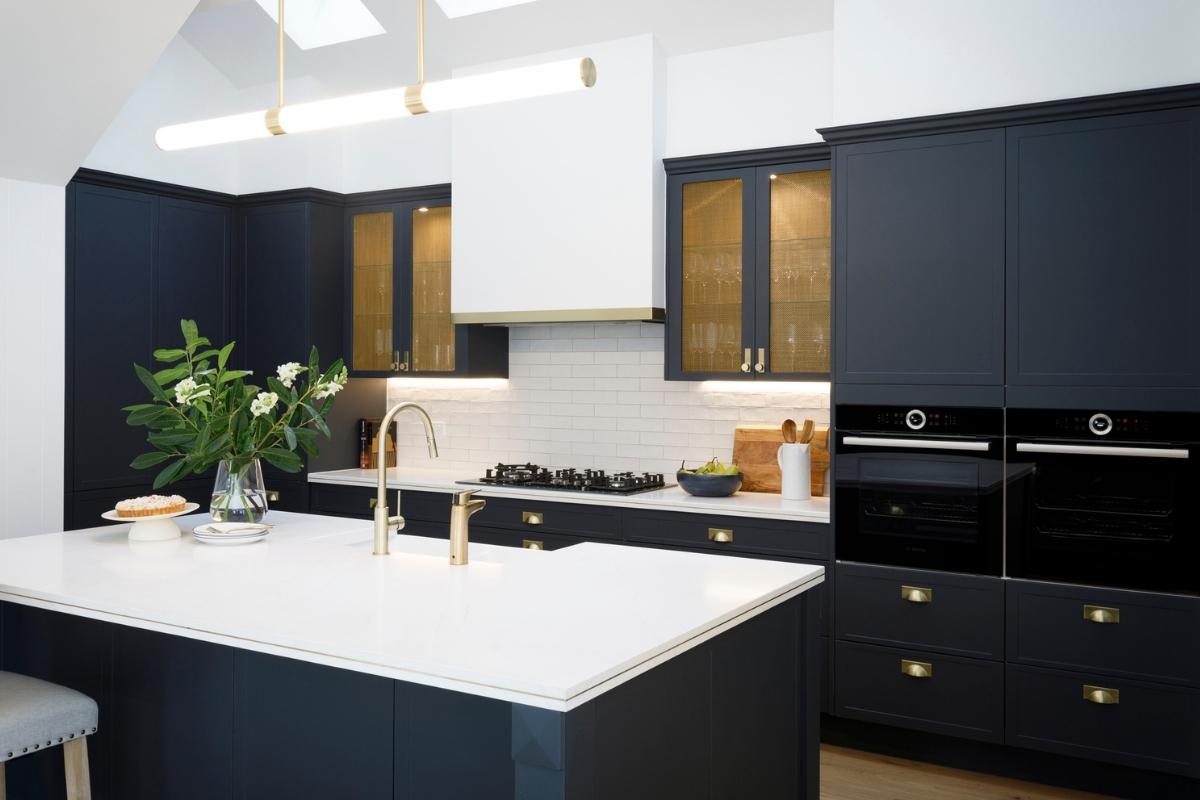 Meet Kinsman's Shaker cabinet range!
Our Shaker-inspired doors showcase a classic five piece design, providing just enough detail without being distracting. There are three stunning designs to choose from: Somersby, Montauk, and Camden.

Somersby profile. 
Our most classic design, Somersby offers a traditional, bold square indent design with a 60mm profile, ensuring your joinery is a focal point within your new kitchen design.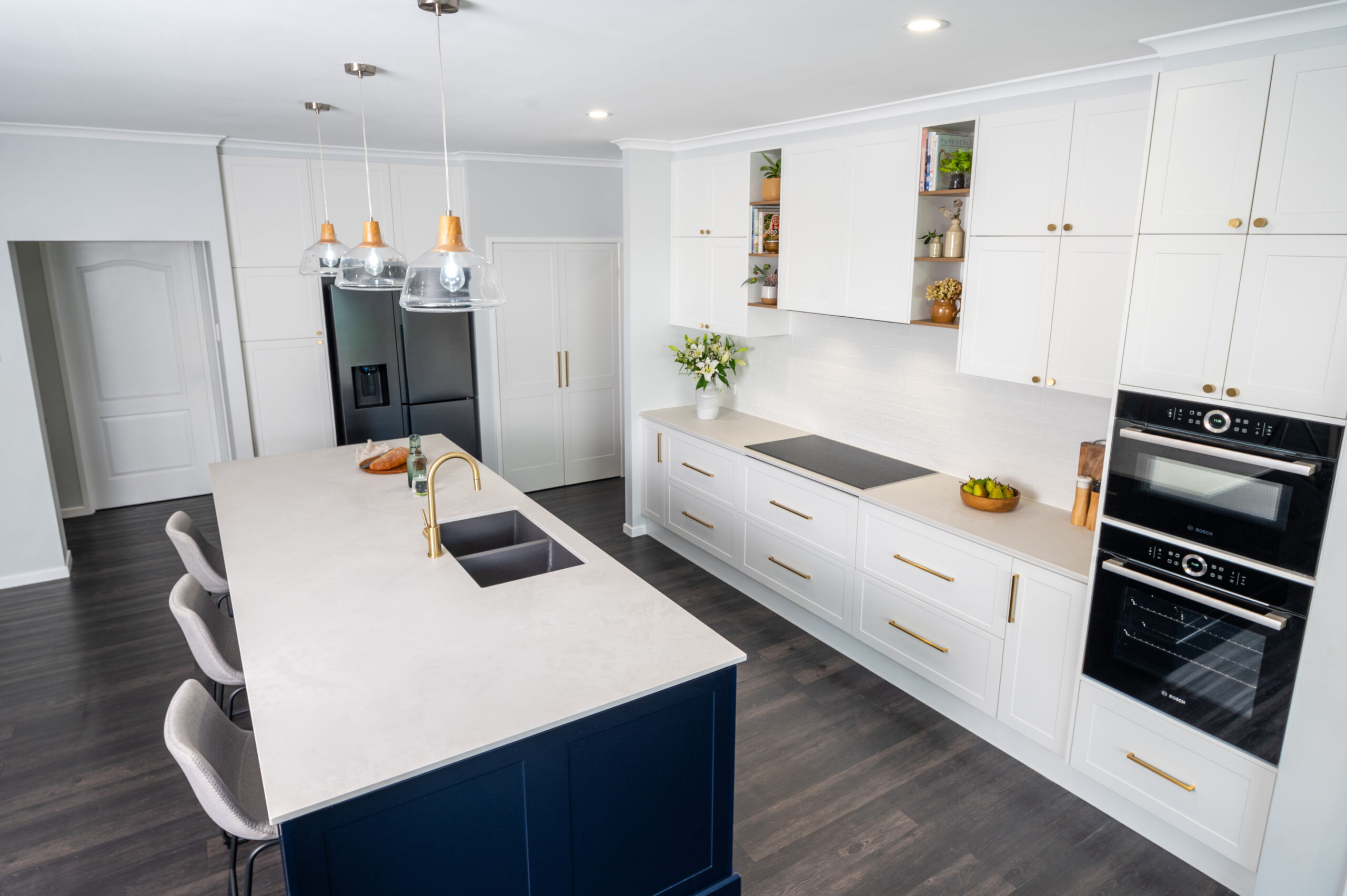 Montauk profile. 
Montauk is the latest addition to the collection, and is a slimmer 40mm rail design, providing a more contemporary take on Somersby.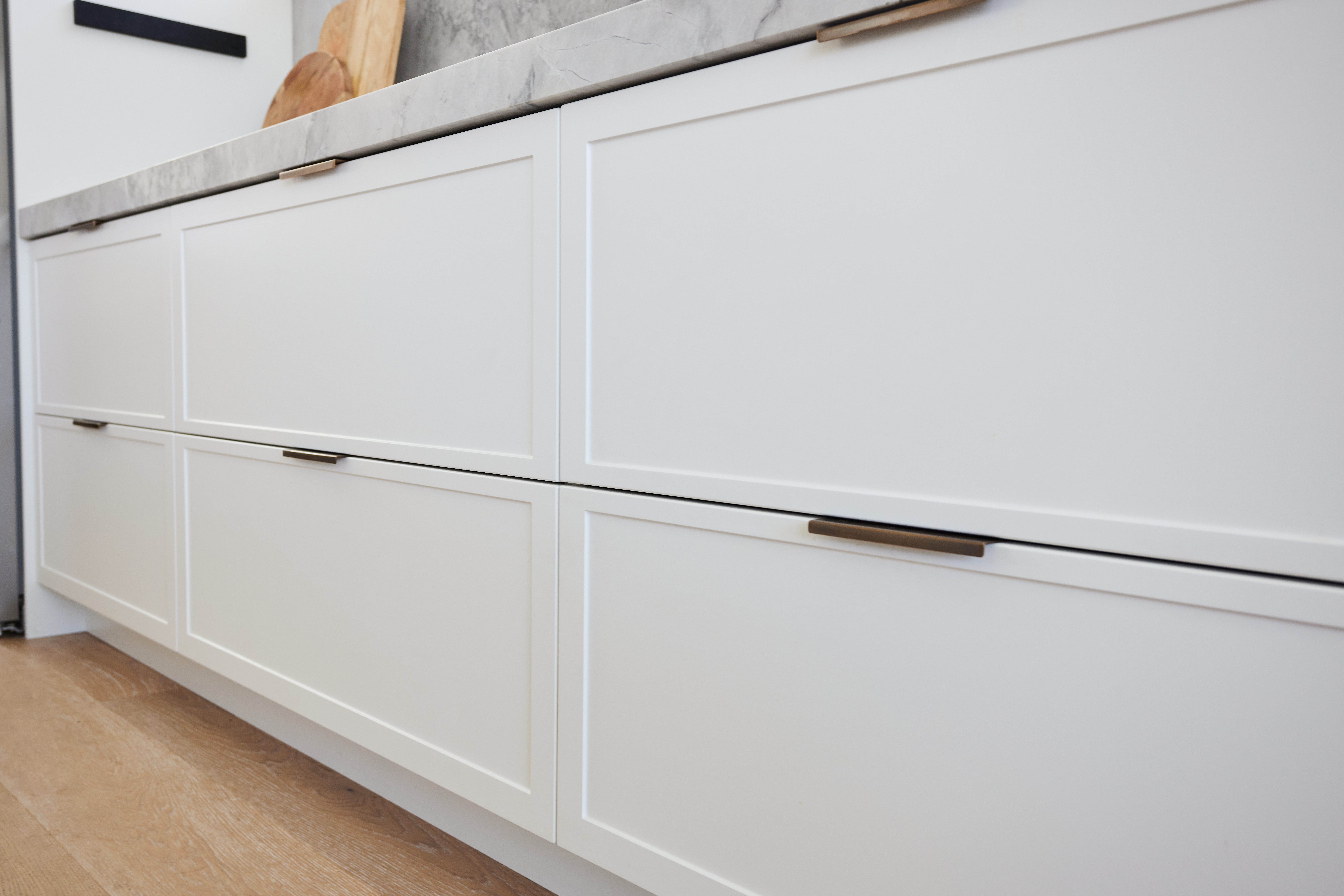 Camden profile. 
Camden, by contrast, features a subtle and thin profile and is a wonderful choice if you want to create a more understated and contemporary look.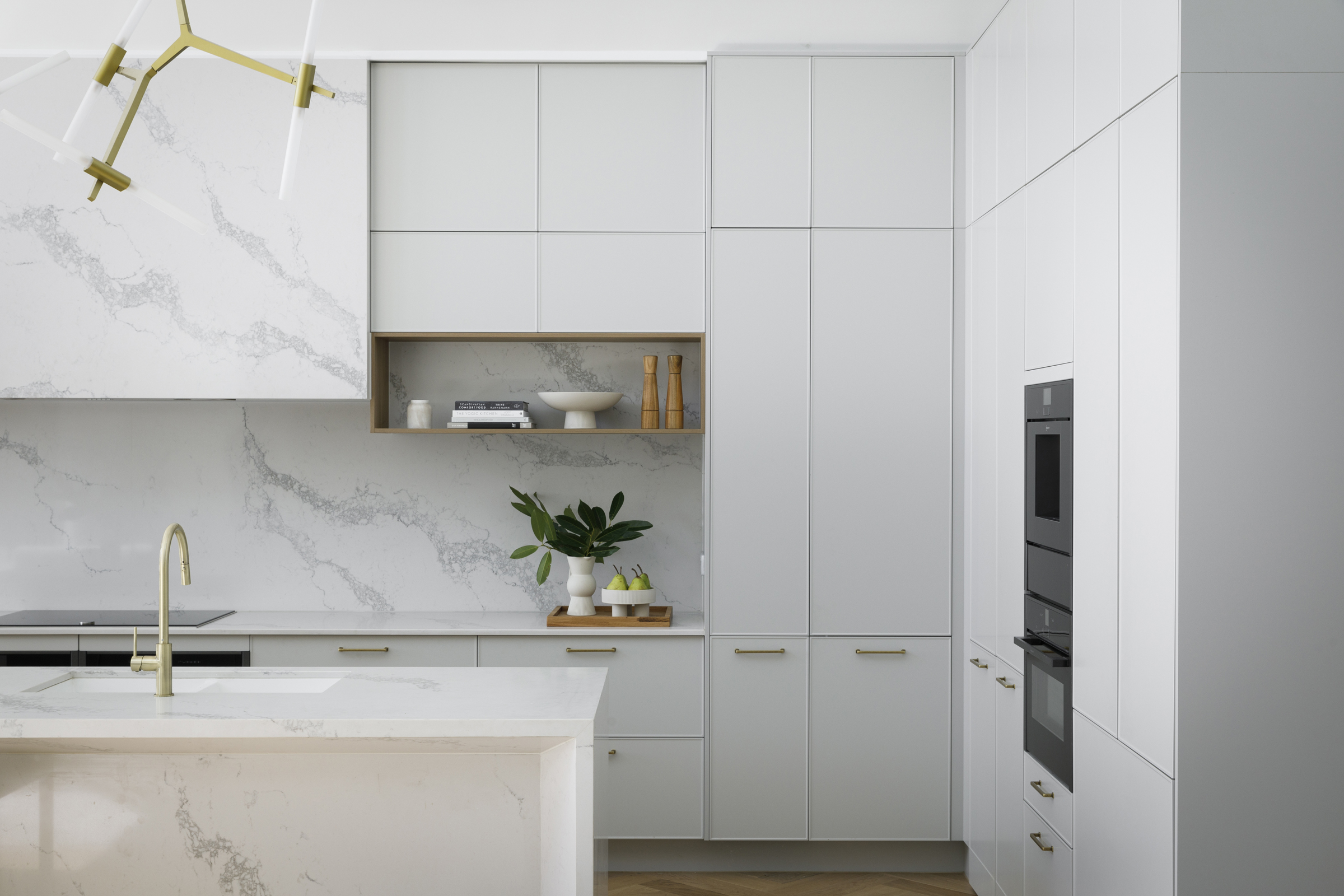 Choose from a range of on-trend colours.
Available in 12 stylish colours, including classic whites, greys and blacks, it's easy to see why these doors are so popular- they will never go out of style!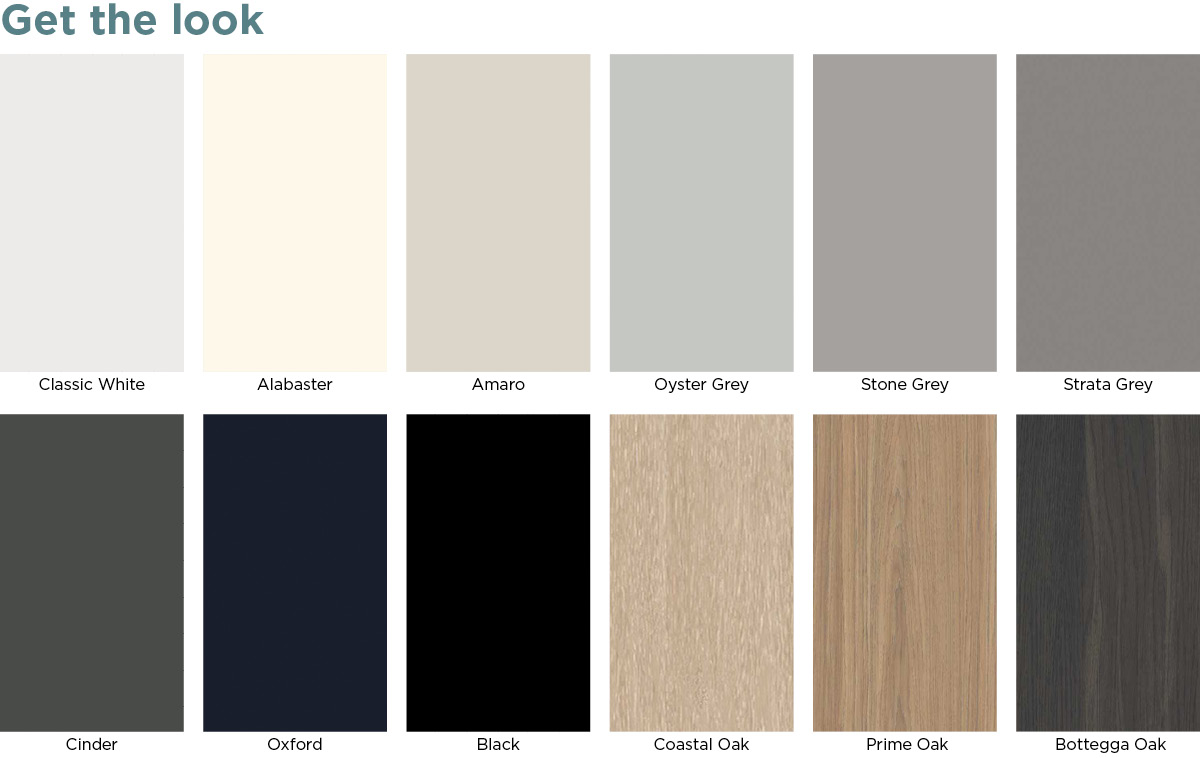 We love to mix and match various shades to create the look that you love. For example, a blend of Classic White with navy Oxford doors is perfect for a chic Hamptons-style kitchen, while if you love a more earthy and modern palette you might like to consider our Bottega Oak Matt or Cinder shades.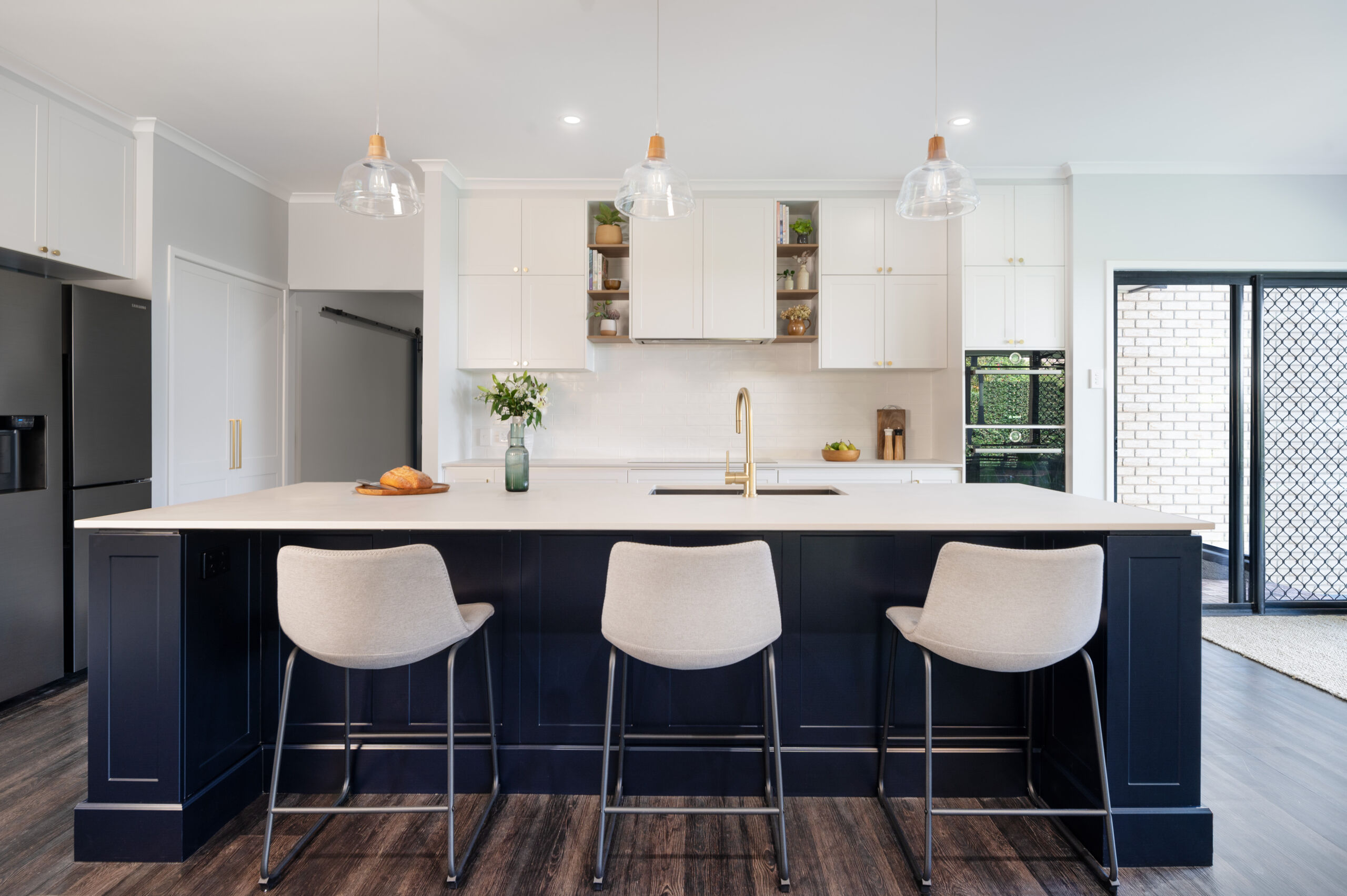 Use Shaker-style doors throughout your home.
Create flow and connection throughout your home by using our Shaker-profile cabinets throughout your entire home. From spaces such as laundries, pantries, wardrobes and even home offices- this style of joinery will add a sense of glamour in any room.