The top 10 tips to get you ready for your Design Appointment!
Undergoing a kitchen renovation is one of the most exciting home improvement projects you can undertake. It can also be overwhelming, so at Kinsman, we offer free design appointments with our experienced designs within your home, via video call, or within selected The Good Guys stores. During the meeting, you and your designer will discuss various things and work together to create your dream kitchen design. 
To get the most out of your design appointment, we spoke to some of our top designers to understand how to best prepare for your consultation. Here are their top 10 tips!
1. Trust the professionals. 
Commissioning a reputable and high-quality kitchen company to transform your kitchen is so important, and rest assured, when you work with Kinsman and our design experts, you're in great hands! Your designer is there to listen to your needs, wants and ideas and will offer you excellent solutions and even ideas you haven't considered. Plus, we offer a 7-year guarantee on our kitchen cabinets and doors so you can enjoy the space you create for a long time.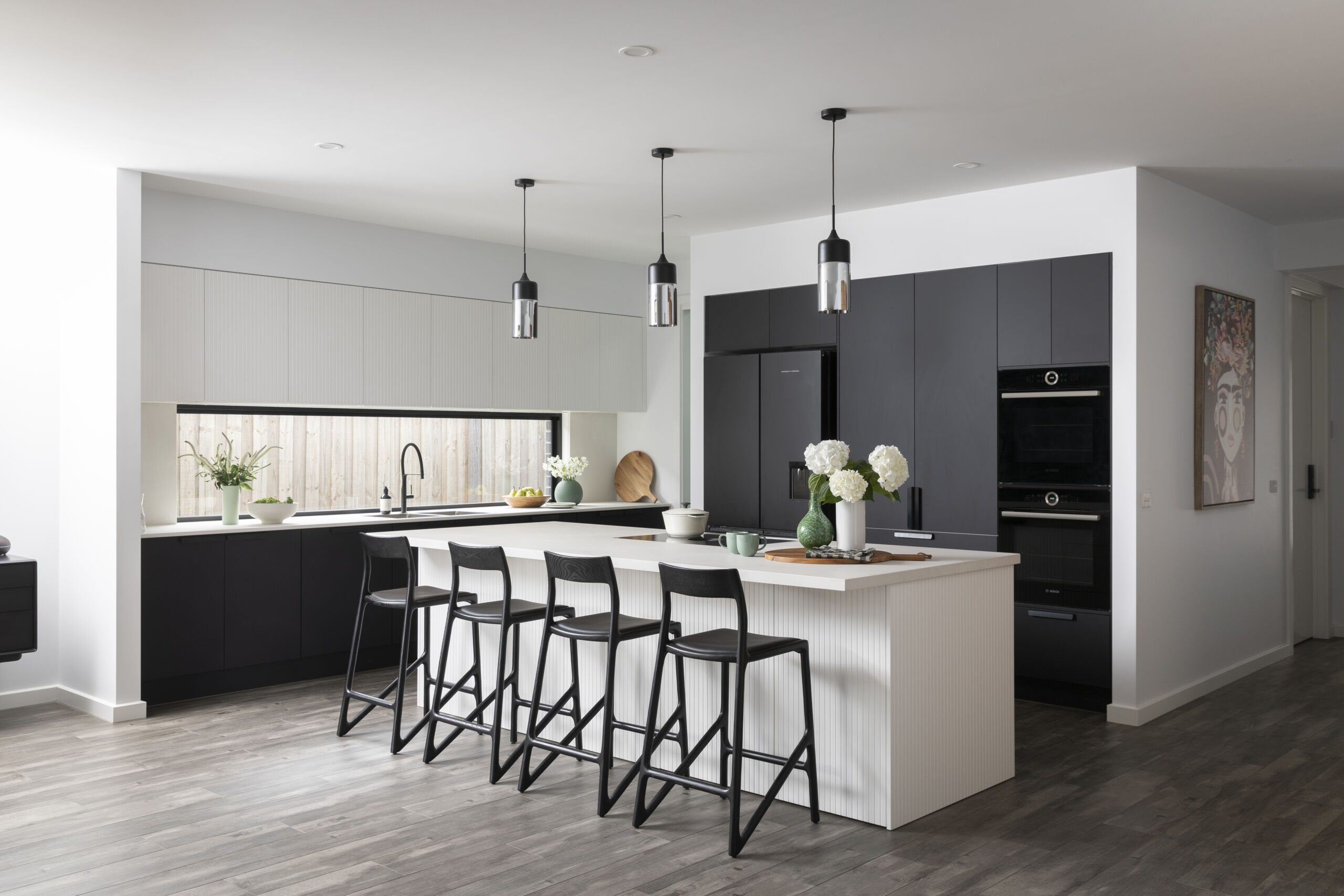 2. Have a good idea of your budget and share it with your designer.
While it may seem daunting to share your budget with your designer, it's actually very helpful and will allow them to identify which Kinsman Range is best suited to bring your perfect kitchen to life. We offer four collections from our luxury and extensive Designer Range to Xpress, our flat pack offering- and often have special offers running – so there is something for everyone and every budget.  
Discover our ranges here: https://kinsman.com.au/kitchen-ranges/
3. Understand what 'Kitchen Style' you want to achieve. 
Our magazine-style catalogue is a great resource to look at before your appointment to see what style and colours you like – particularly in terms of your cabinetry colours and profiles, as well as benchtops and handles. Moodboards are a great visual way to share with your designer what you love and will allow them to find the right selections within our ranges.
Download the catalogue: https://kinsman.com.au/download-designer-catalogue/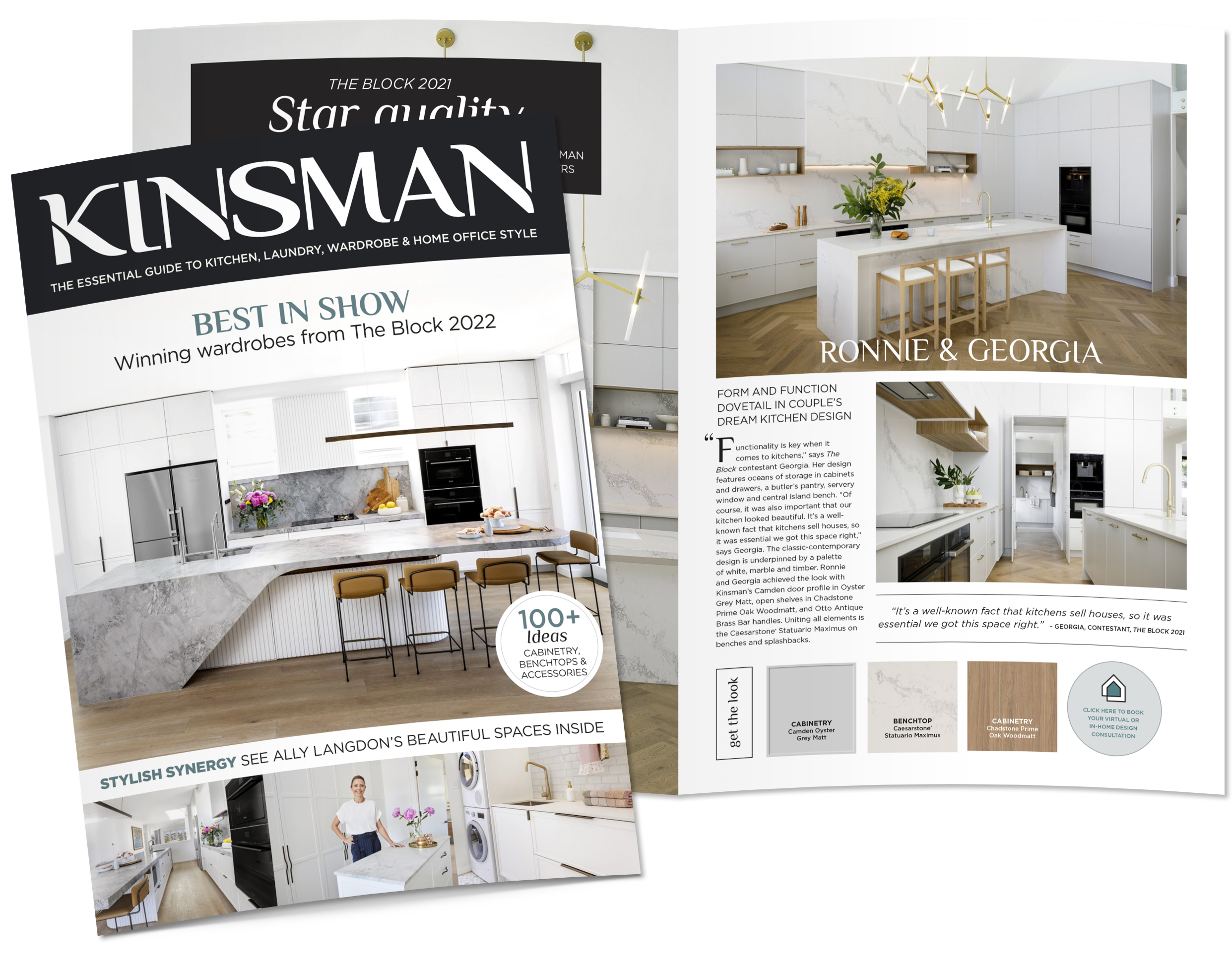 4. List any special 'finishing touches' you'd like in your kitchen.
Share with your designer if there are particular features you'd like to include in your design. Kitchen handles, sinks, tapware, pendant lighting, and splashback tiles can all significantly impact your kitchen's 'look'. Again, this is where a moodboard, Pinterest board, magazine clippings or physical samples are great to share during your kitchen consult so that you and your designer can ensure that your dream kitchen look can be brought to life.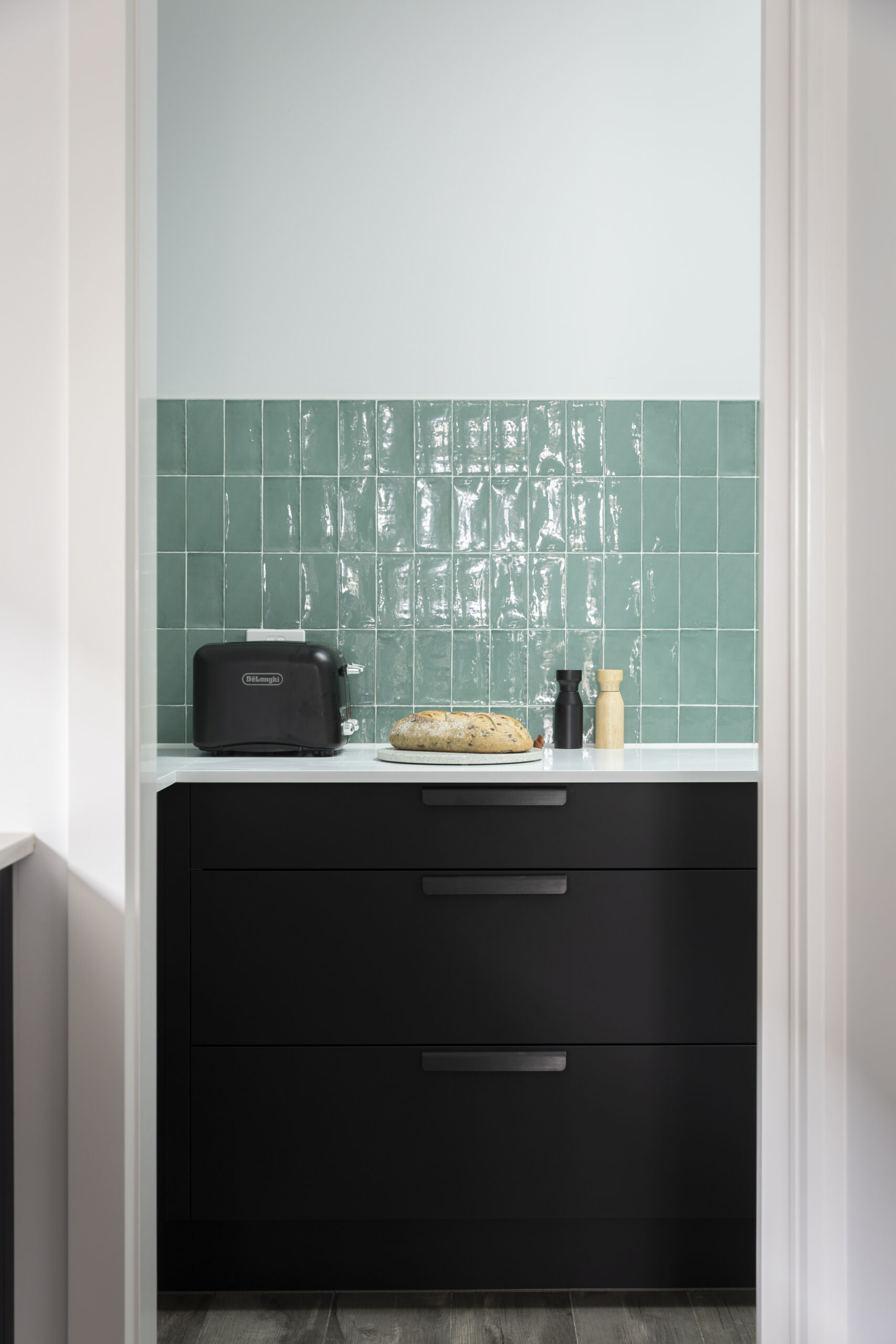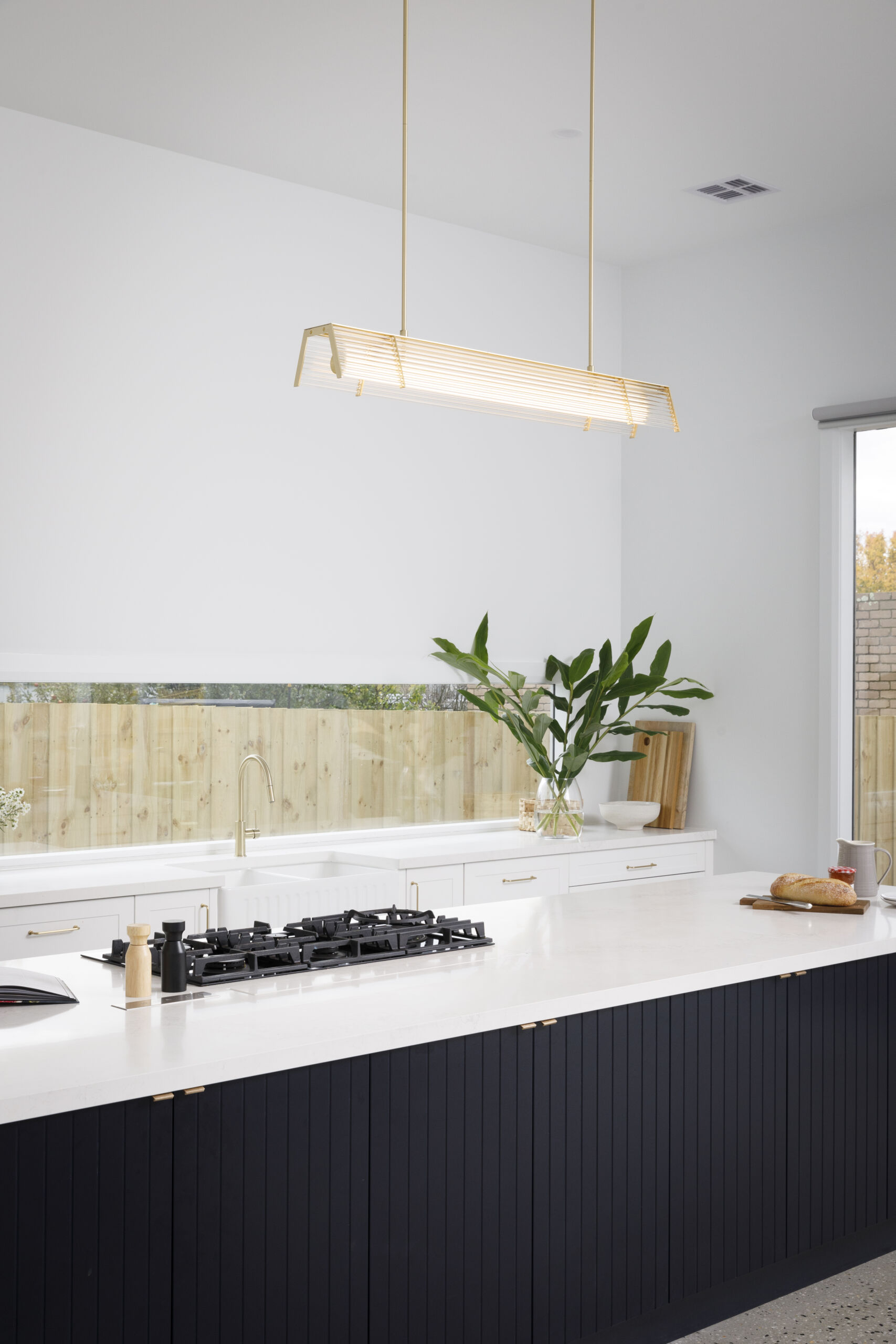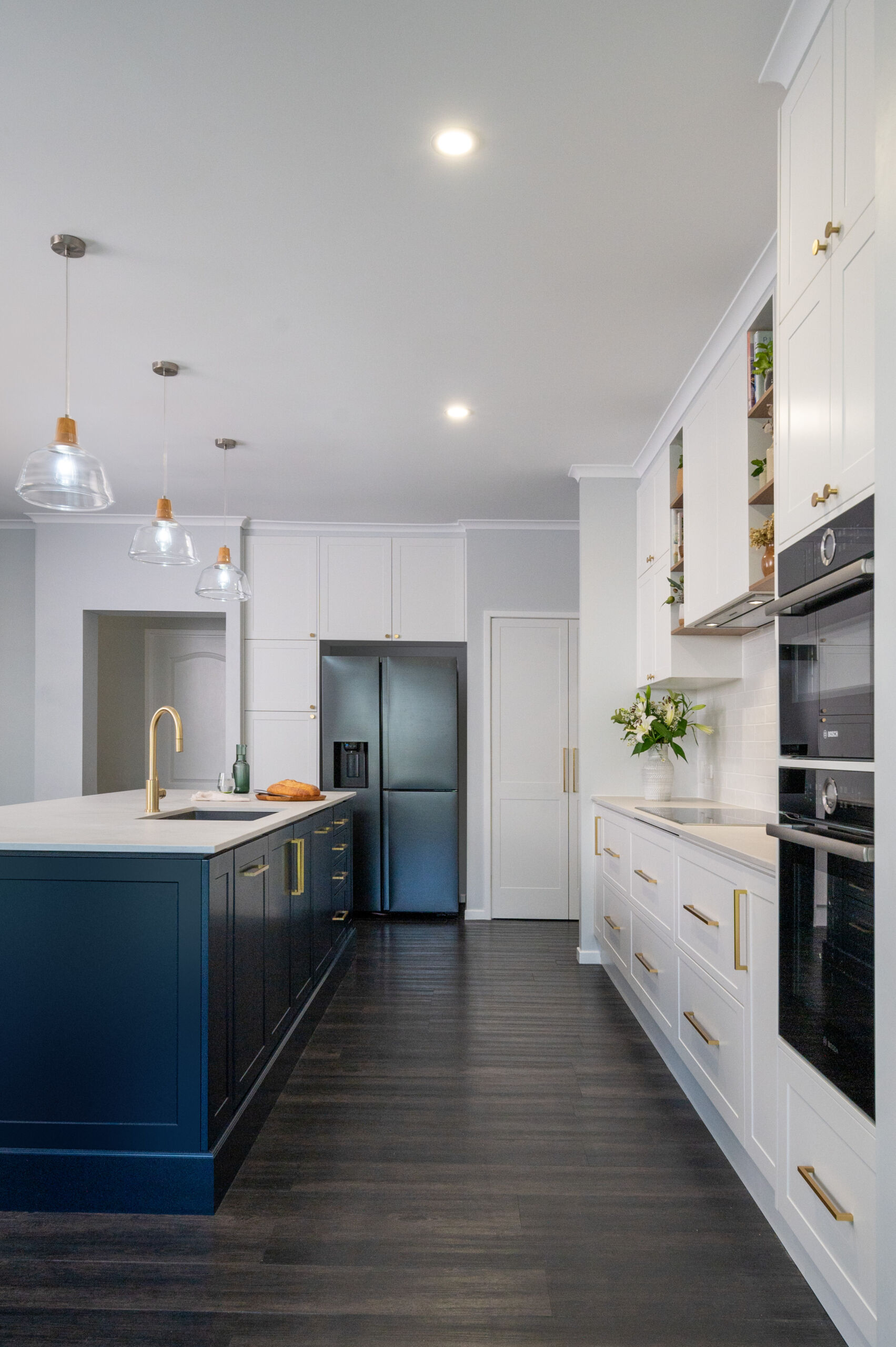 5. Make a list of kitchen likes and dislikes.
A great kitchen is practical as well as beautiful – and one of the best ways for your designer to maximise functionality is to take a close look at your current kitchen and identify what works and what doesn't. This could be things like corner cupboards that are tricky to access (your design expert can tell you about our Corner Carousels) or that pots and pans are hard to store within cabinets (perhaps soft-close deep drawers are a better option).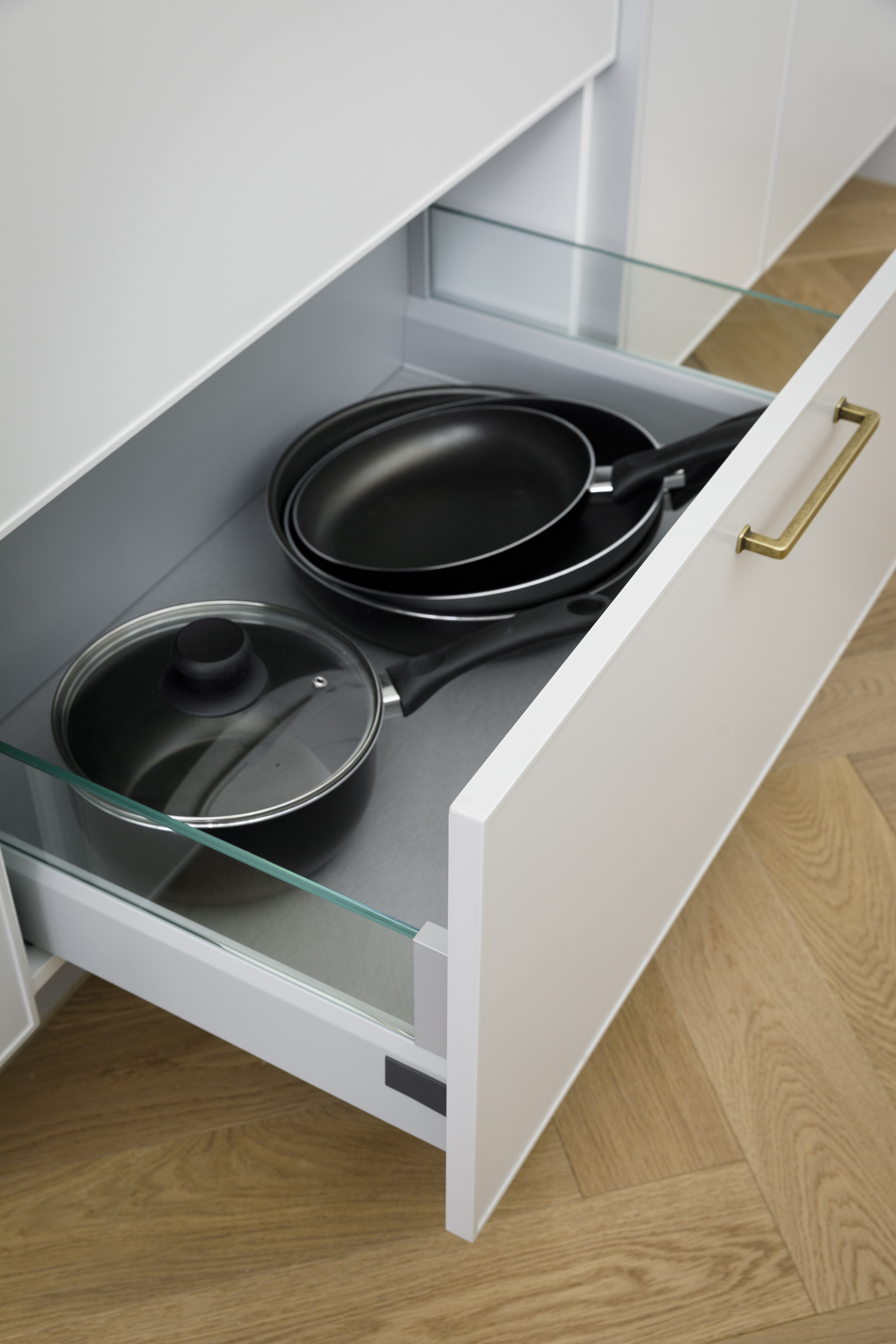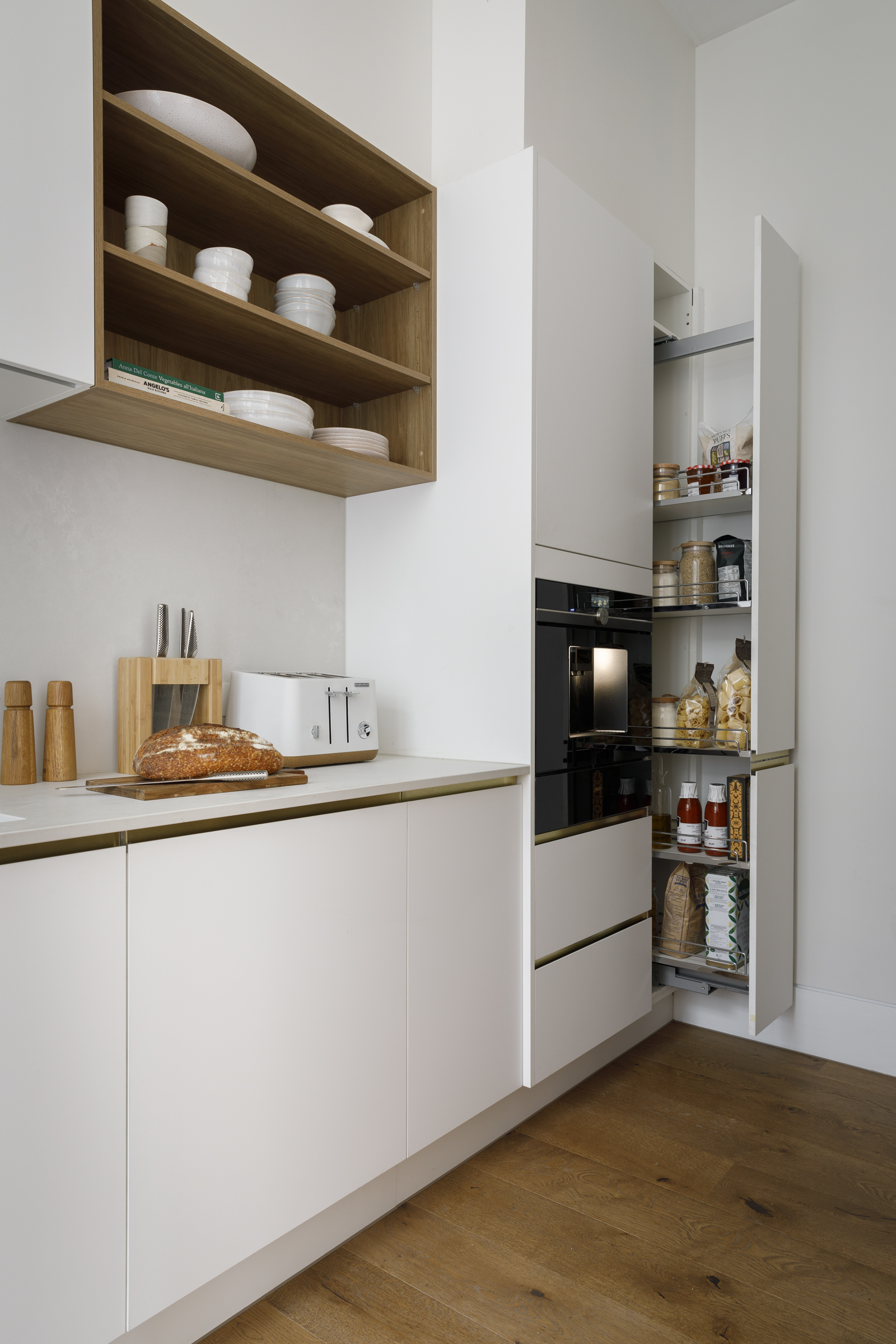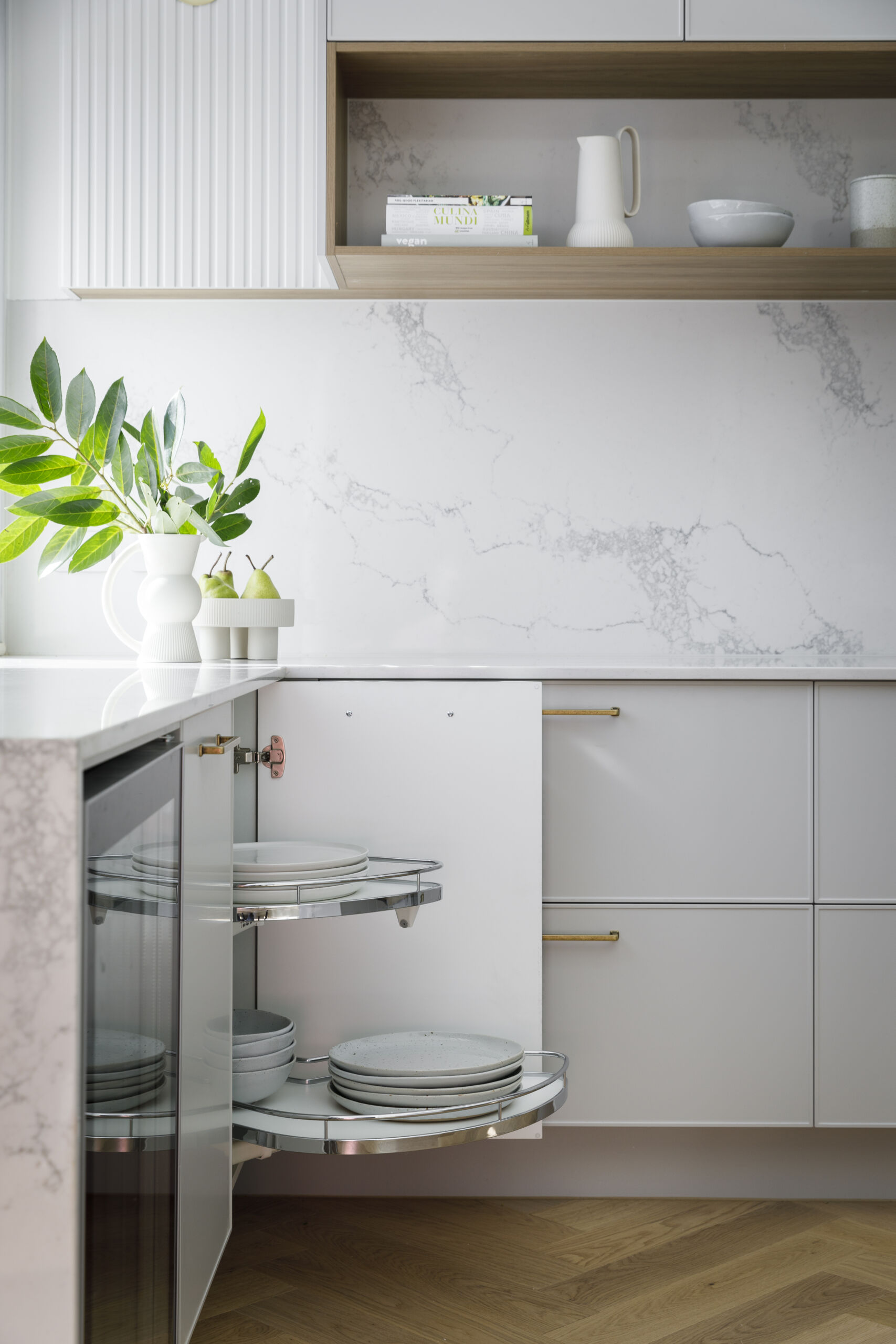 6. Identify what kitchen storage solutions you are interested in. 

Clever storage and organisation are key features of modern kitchens, and it's an element you'll appreciate daily. We recommend being familiar with what we offer at Kinsman so that your designer can maximise your kitchen space by including pull-out pantries, storage drawers, inserts, swing-out shelving and hidden bins.
Storage solutions explained: https://kinsman.com.au/kitchens/designer-kitchen/organisation/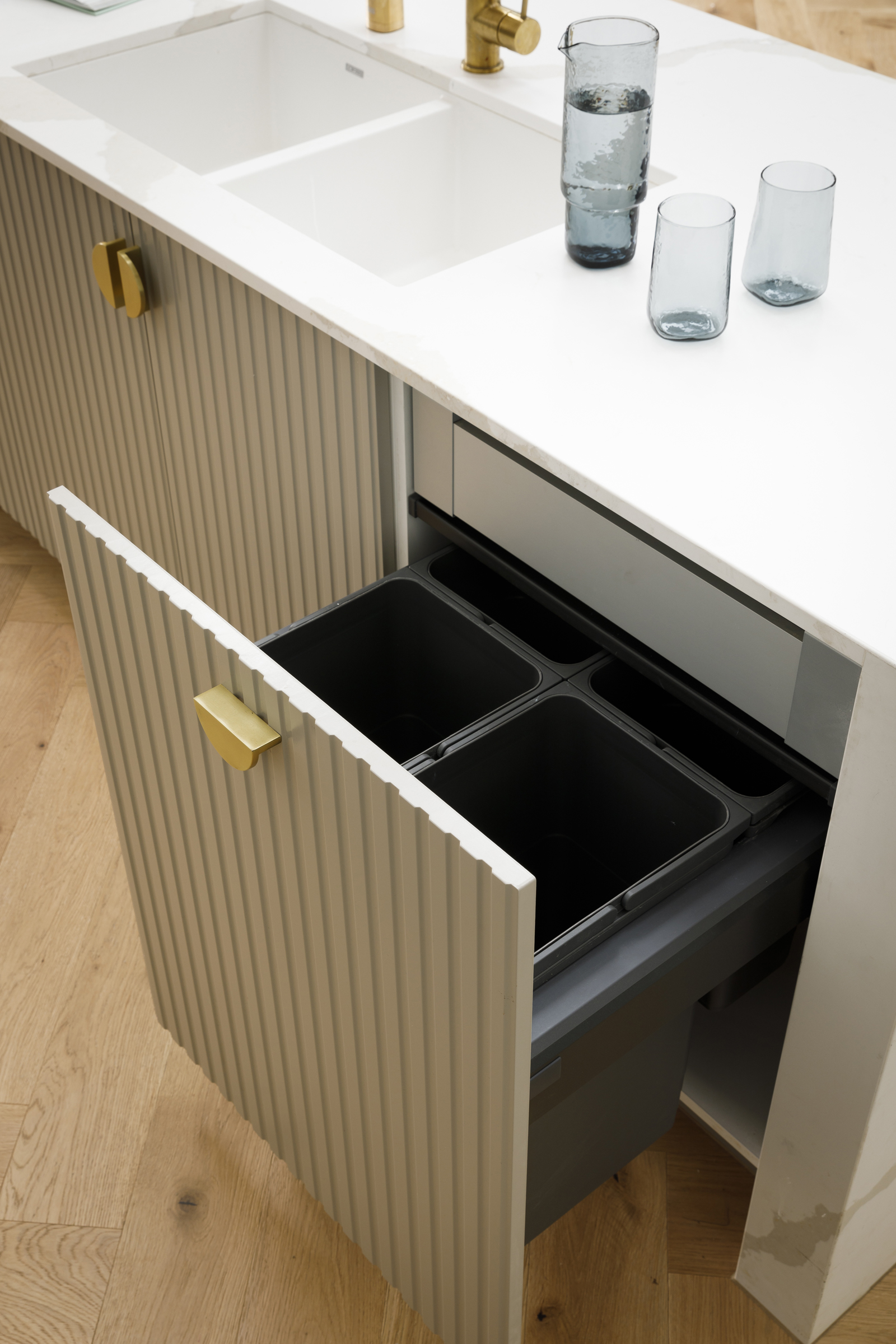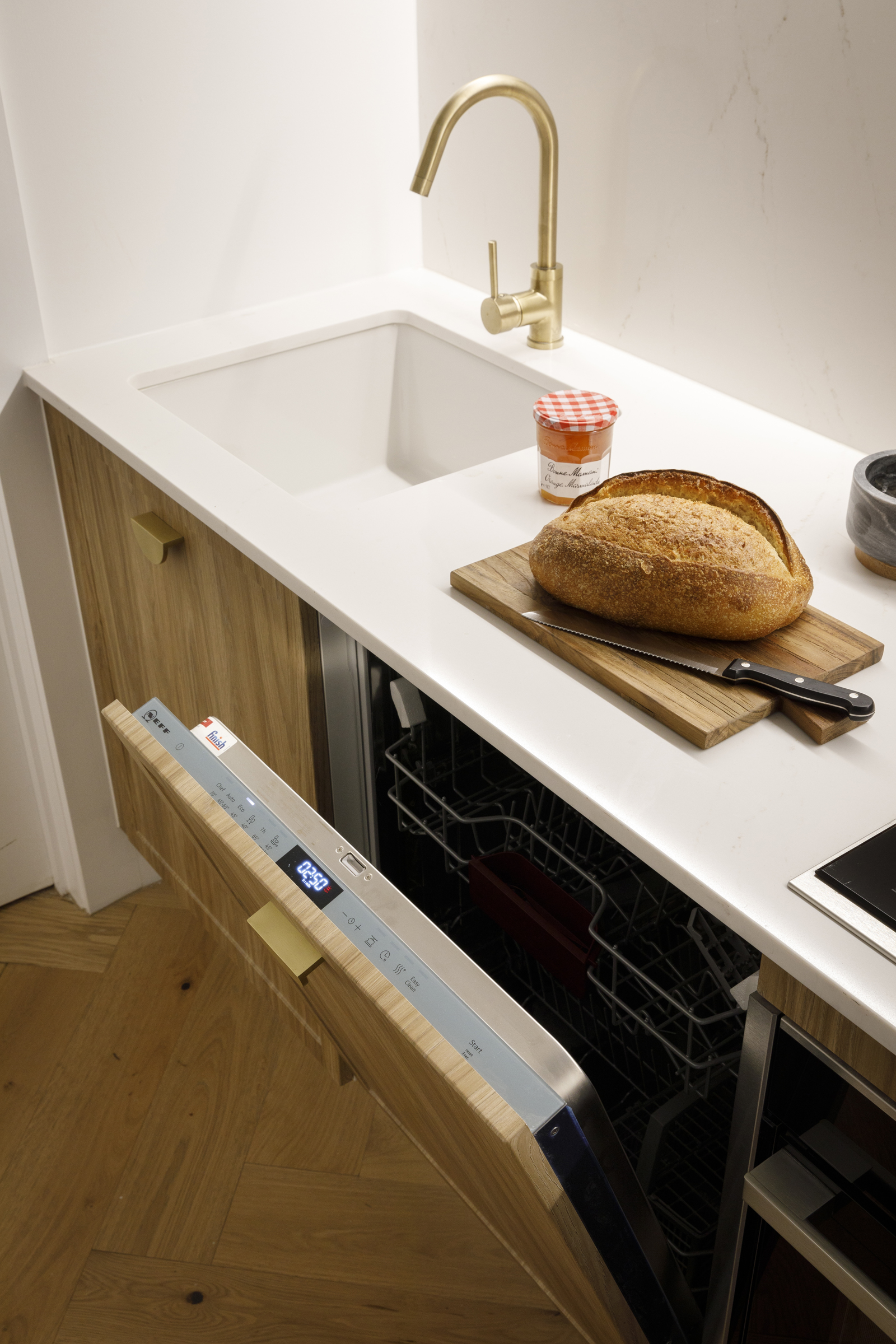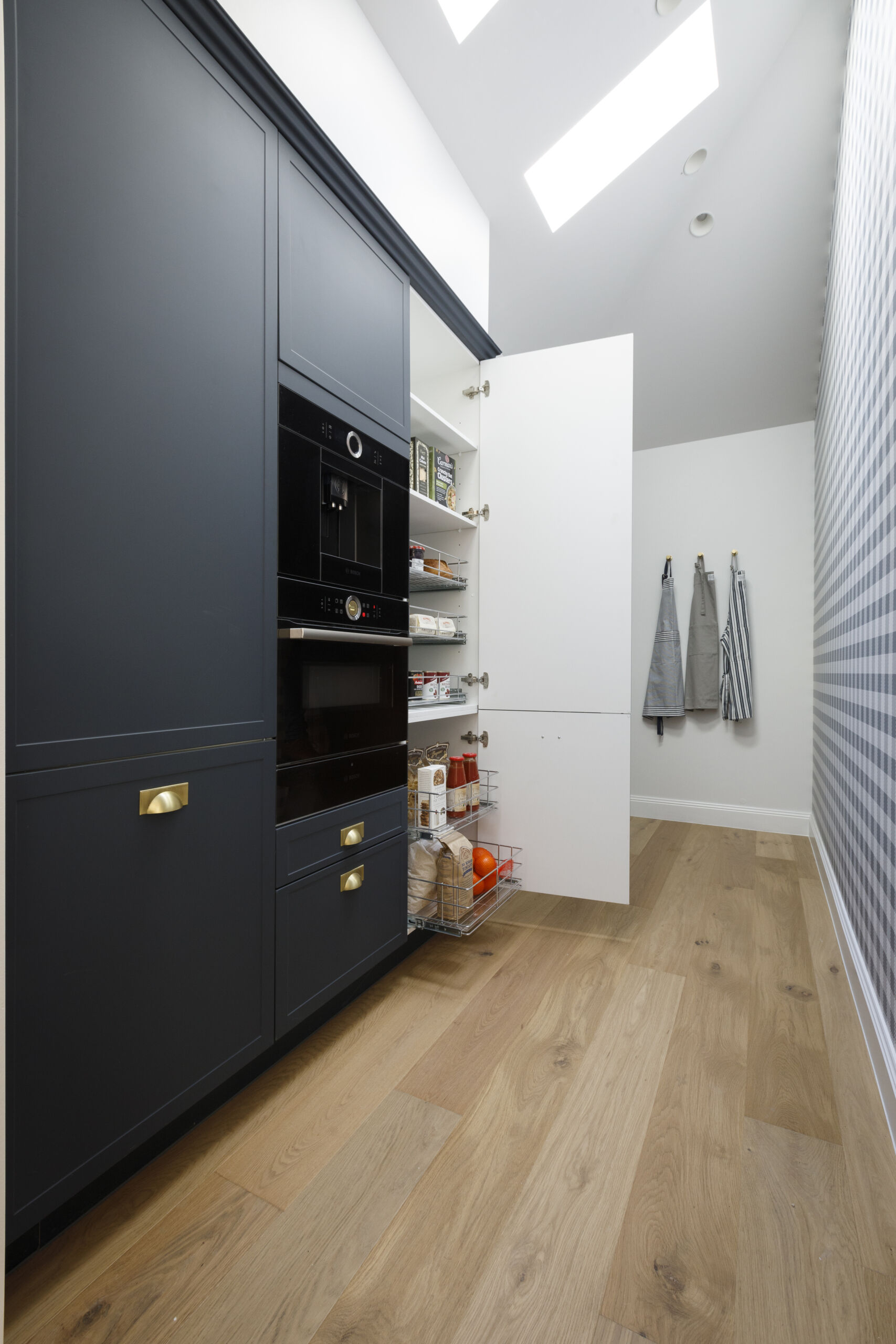 7. Create a checklist of what needs to be stored in your kitchen. 
We realise that this may take some time, but if you can itemise what needs to be organised within your kitchen – from glassware, dinnerware, pots and pans, and small appliances – this will be of great help to your designer, who can then ensure that you have sufficient drawers and cupboards to store everything in properly.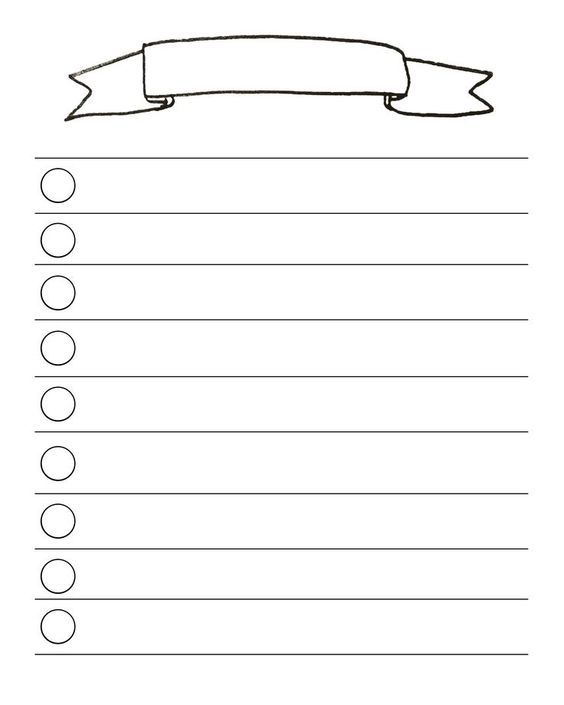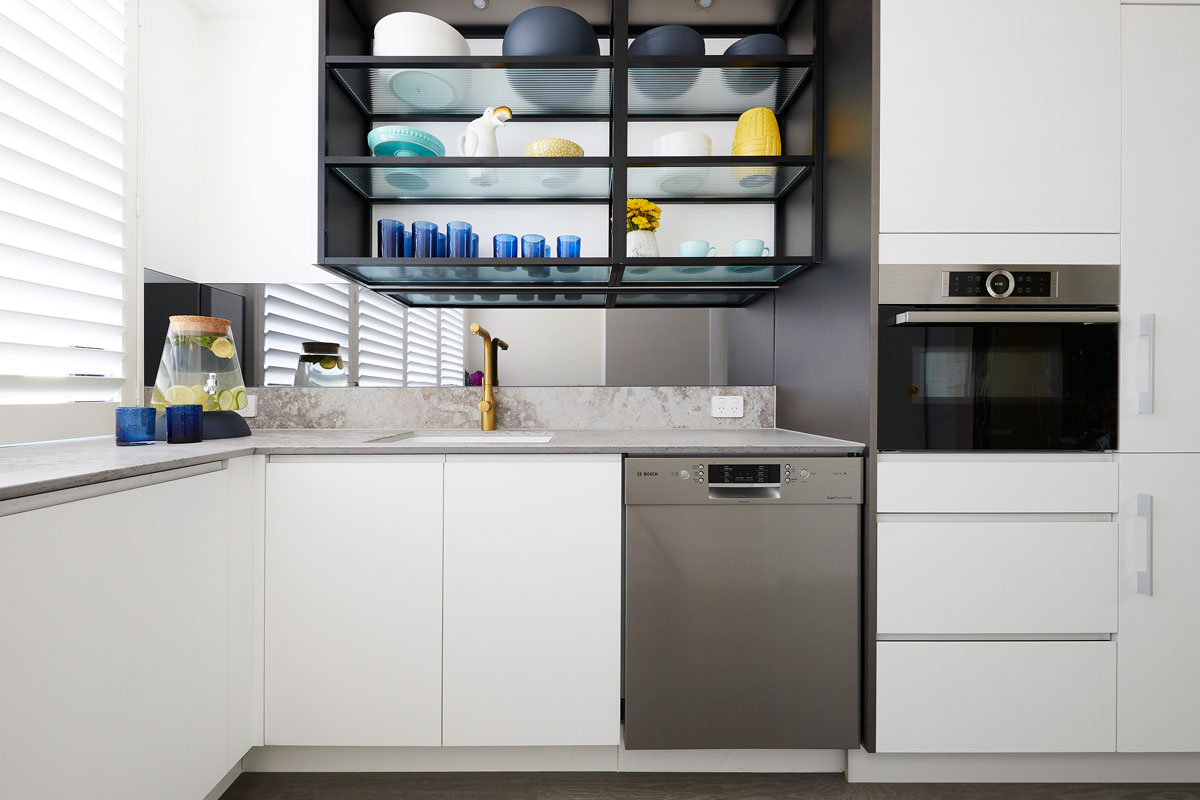 8. Know your appliance models and sizes.
As part of your design consult, your designer will create a 3D plan of your room. The plan will include your appliances, so if you already have those details on hand at your appointment, that's great. If you plan to include new appliances within your Kinsman kitchen, we recommend visiting your local The Good Guys store or website and select from there.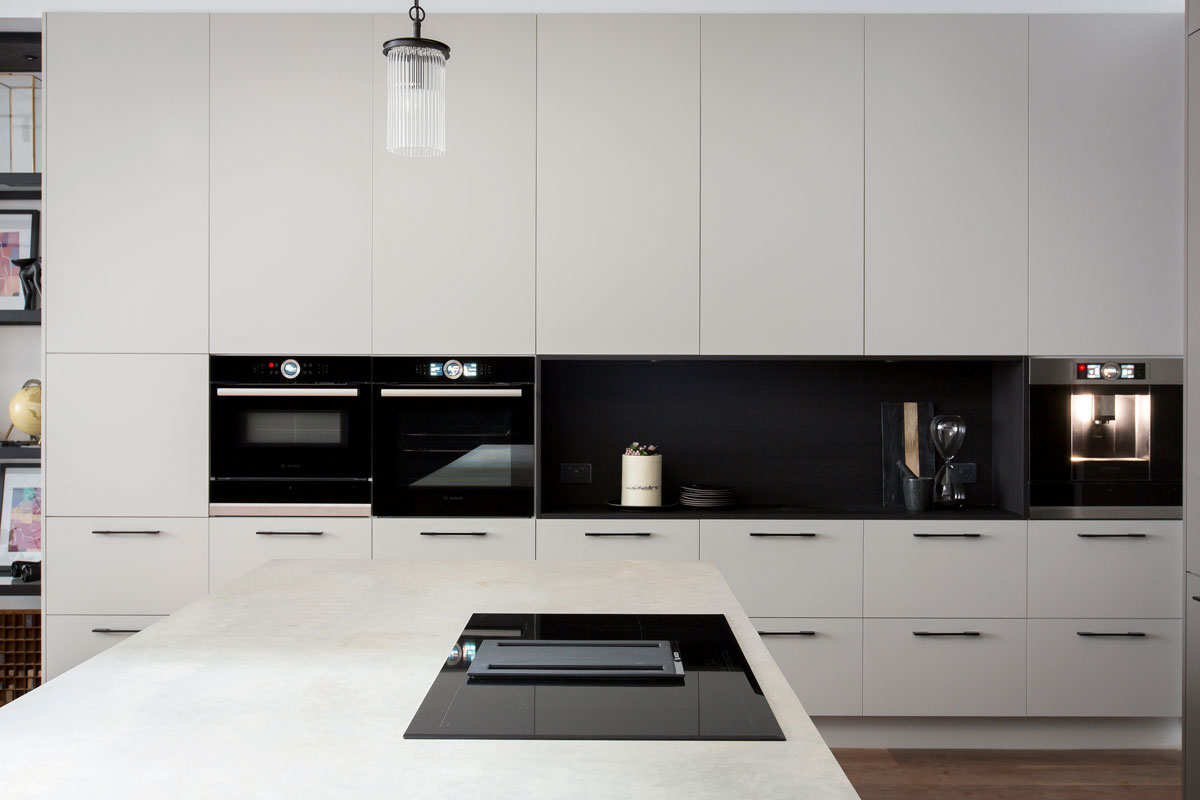 9. Identify key elements of your kitchen you would like to achieve. 
This will help your designer discover your space's best layout and floor plan and bring it to life. They may need to work within the physical constraints of your room in terms of picking the ideal layout, but they can maximise how it works for you if they understand how you use the kitchen. For example, do you love to entertain and/or use the kitchen as a place for the family to gather? A kitchen island bench or breakfast bar can be a great solution.
Explore kitchen layouts here: https://kinsman.com.au/news/top-kitchen-layouts/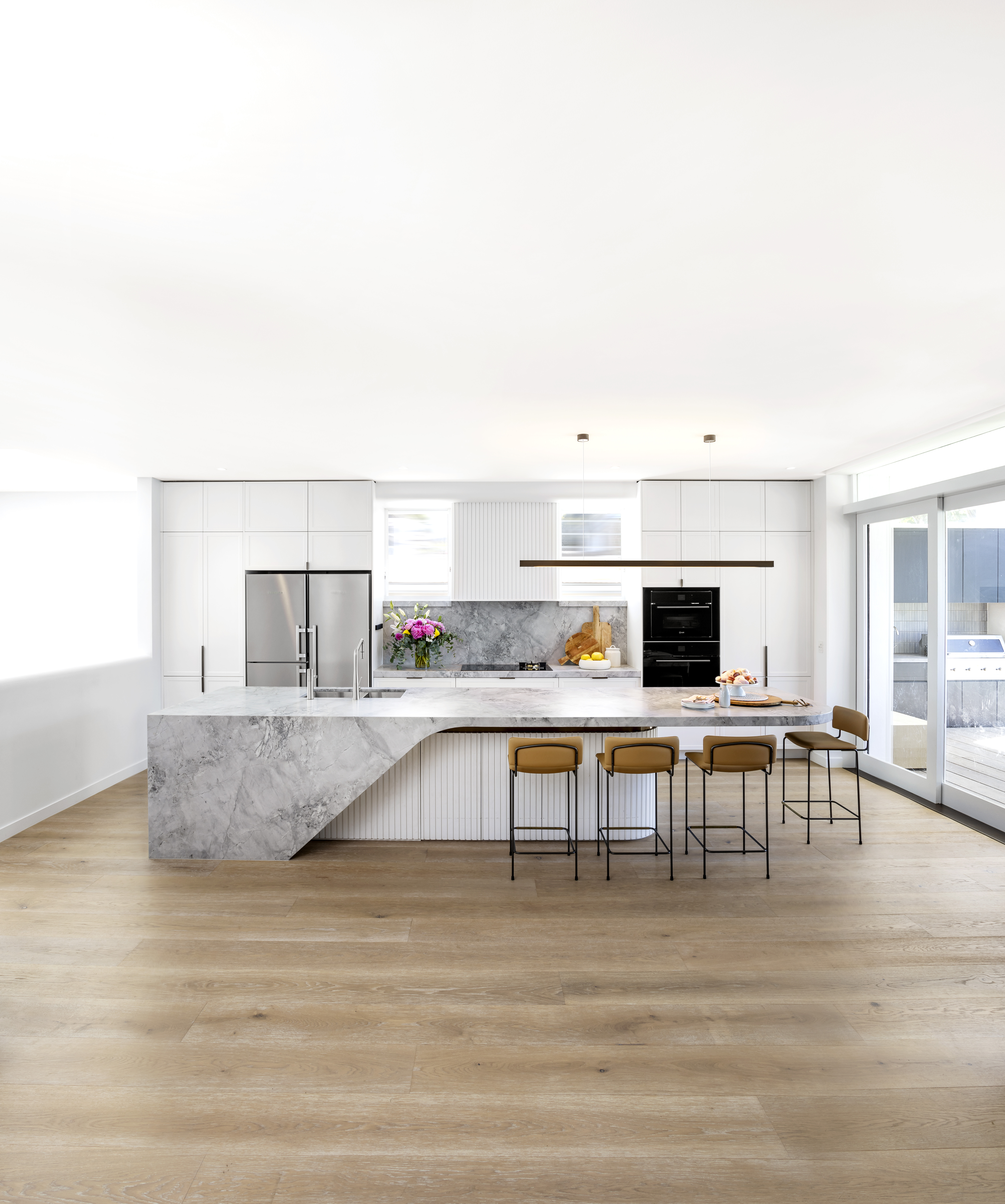 10. Share what type of property you have and what type of investment your kitchen is. 
Whether this makeover occurs in your forever home or within an investment property will impact your design and product selections. If your designer clearly understands what you need out of their services, they can direct you to which Ranges and products will serve you best and create a kitchen you will love spending time in.
We hope that this information is useful and makes you even more excited for your design appointment!
If you haven't already booked a free in-home, in-store or video call design consultant, book  HERE. Alternatively, if you're looking for more inspiration, download the latest copy of our Ideas & Inspiration catalogue HERE.