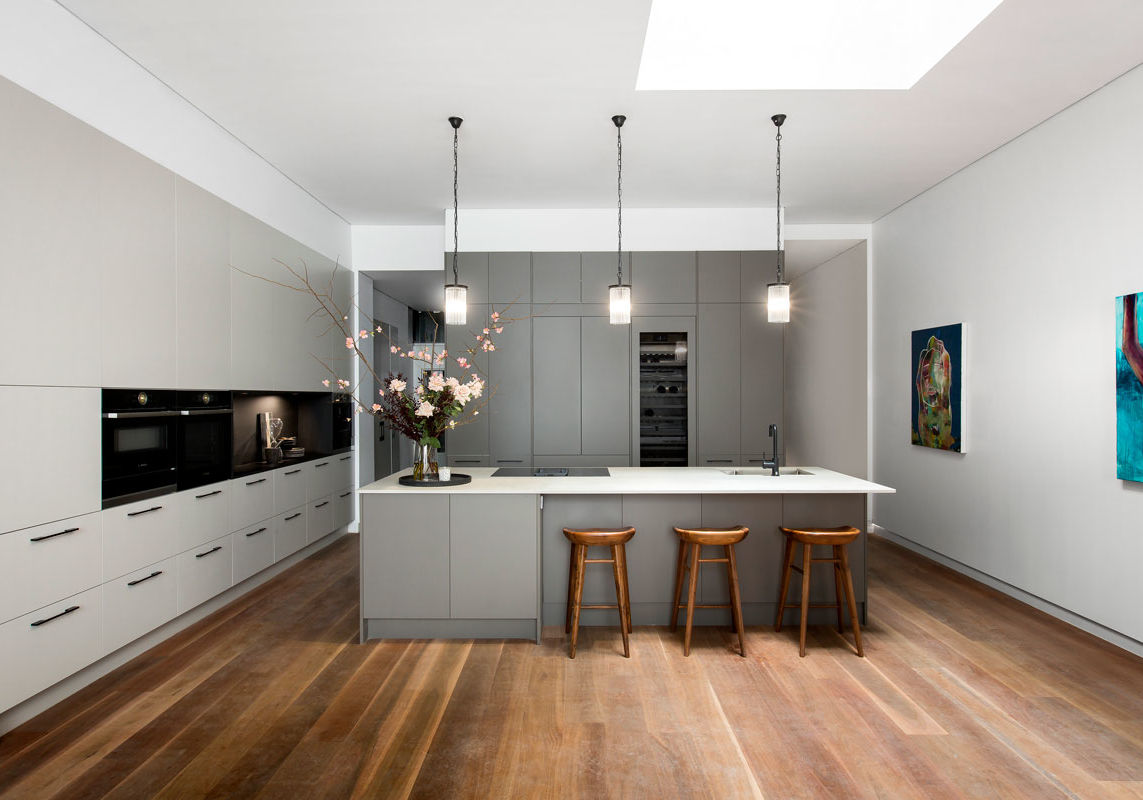 The modern kitchen has evolved into the heart of the home, serving as a functional cooking space and a social hub. When planning your perfect kitchen, it's essential to choose a layout that fits your lifestyle and maximizes efficiency. Whether you're building a new kitchen or redesigning as part of a renovation, our Kinsman design experts can help you make the right choice.
In this guide, we'll explore some of the most popular kitchen layouts and help you determine the best fit for your needs.
Straight Line or One Wall Kitchen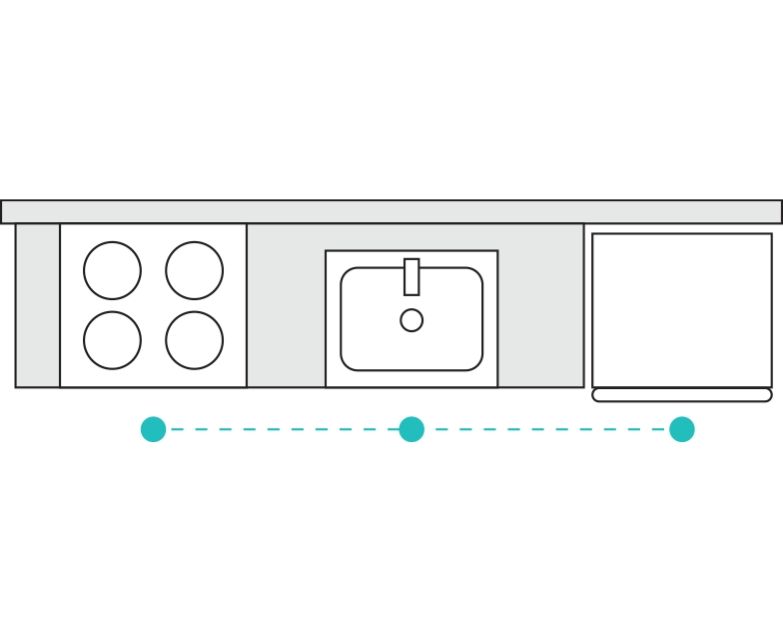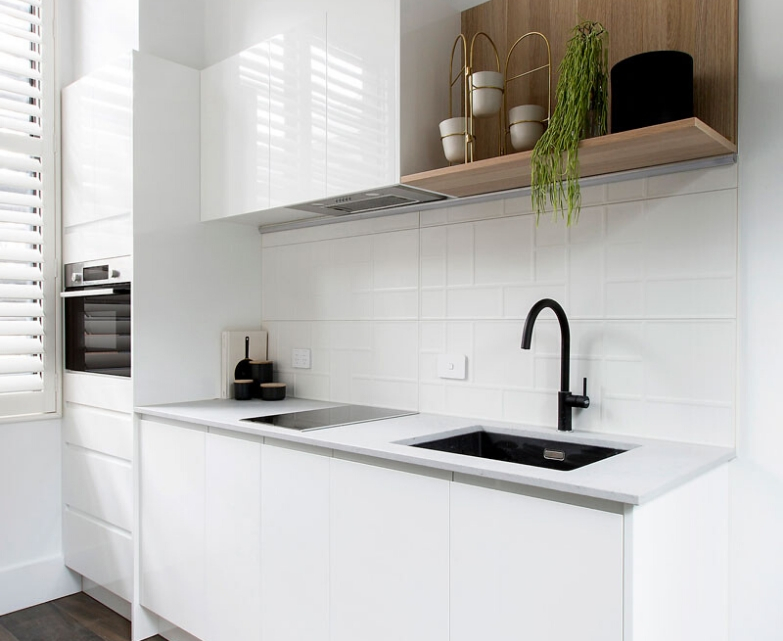 Best suited to: Apartment living. 
A straight line (sometimes called on wall) kitchen maximises small spaces.  Being compact means that the key functions of the kitchen are still within easy reach – i.e. the sink, stove-top and fridge.  If this layout is applied to a larger space and made longer, it can start to become impractical, with a longer walk between sections.
Design tip: With the appliances all place in close proximity, consider creating a cleaner look by integrating your dishwasher into your cabinetry, and even your fridge. A flush induction cooktop can also work better in this minimal space than gas burners, as the level surface doubles as a bit of extra surface space.
 Straight Line with Island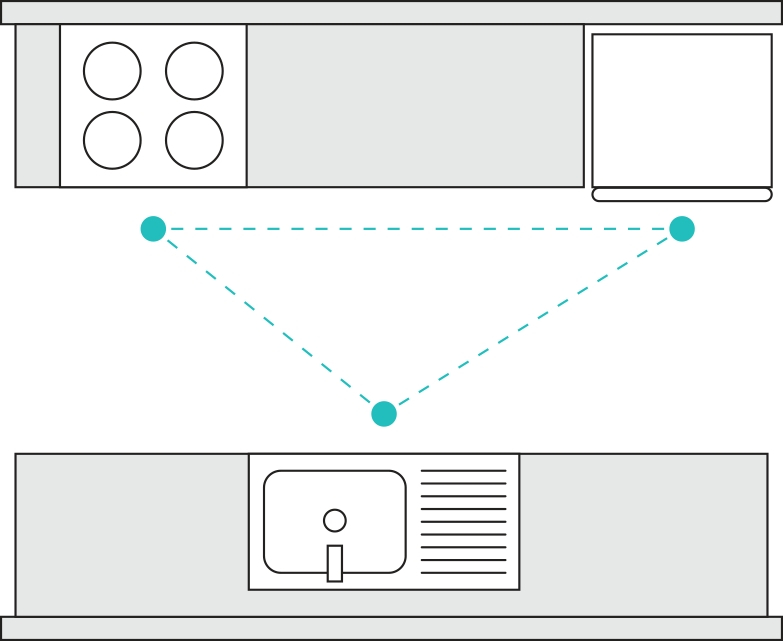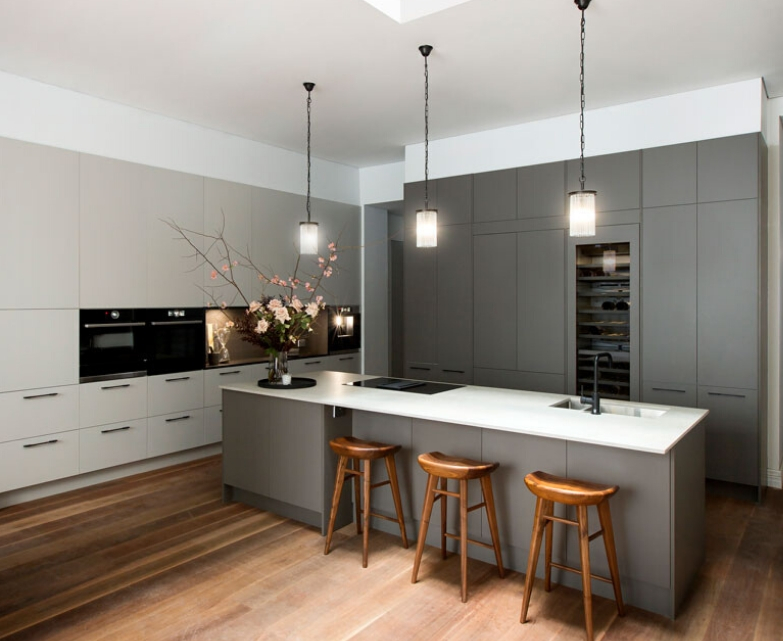 Best suited to: Small, medium, large family homes. 
The traditional galley layout has two parallel sides, and is common in older apartments and terrace homes.  Closed wall styles prioritize storage and functionality for cooking, rather than being a social space. 
The more modern galley style kitchen retains a corridor style layout, while being more open and social.  The second wall is replaced with a long island bench, featuring functional elements like a sink and dishwasher built in, to create the classic "working triangle".  

Design tip:  Smaller galley kitchens can feel a little dark and claustrophobic if they're closed off.  If you don't want to go down the path of converting it into a more open layout, make sure it has a window with plenty of natural light and airflow.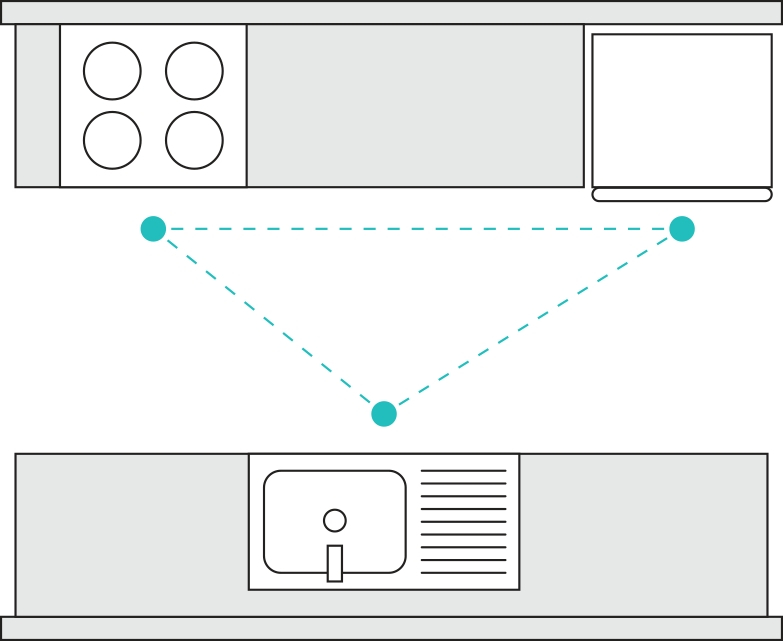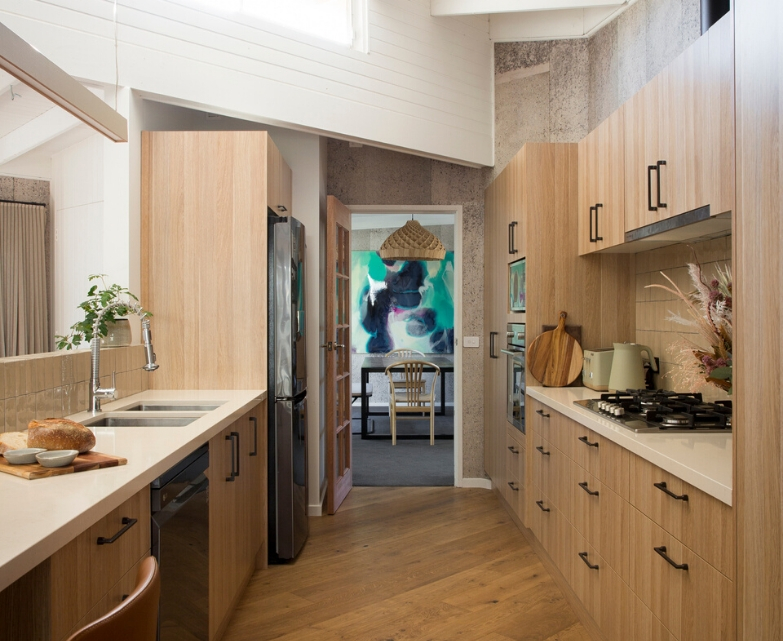 Best suited to: Medium to large homes. 
When space allows, an open plan kitchen with a central island bench is undoubtedly one of the most popular layouts today.  The island provides an extra workspace and becomes a social hub; with an overhang it can also accommodate bar stools, making it the perfect place for the family to gather.
Design tip:  If you have space for a long island, and like to cook and clean facing the living area, then consider installing your cooktop and/or sink into your island.  This creates more of a modern galley layout – see below.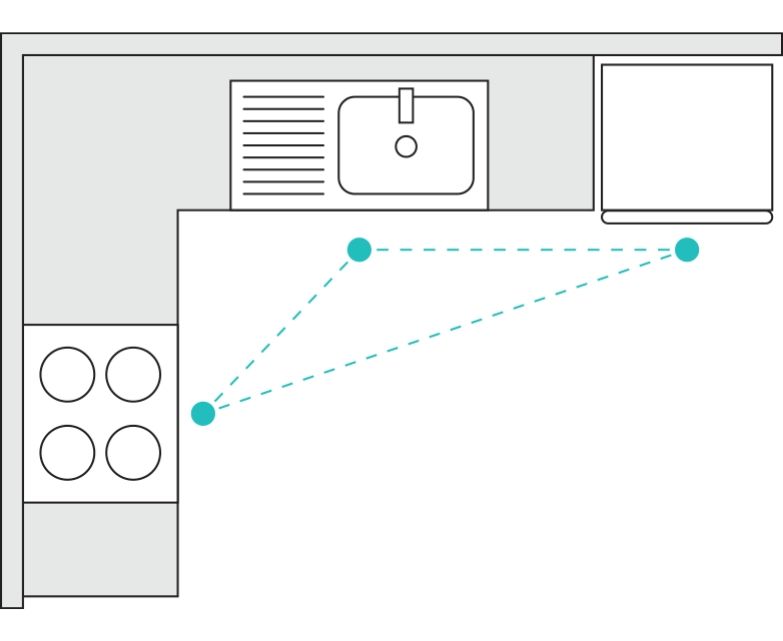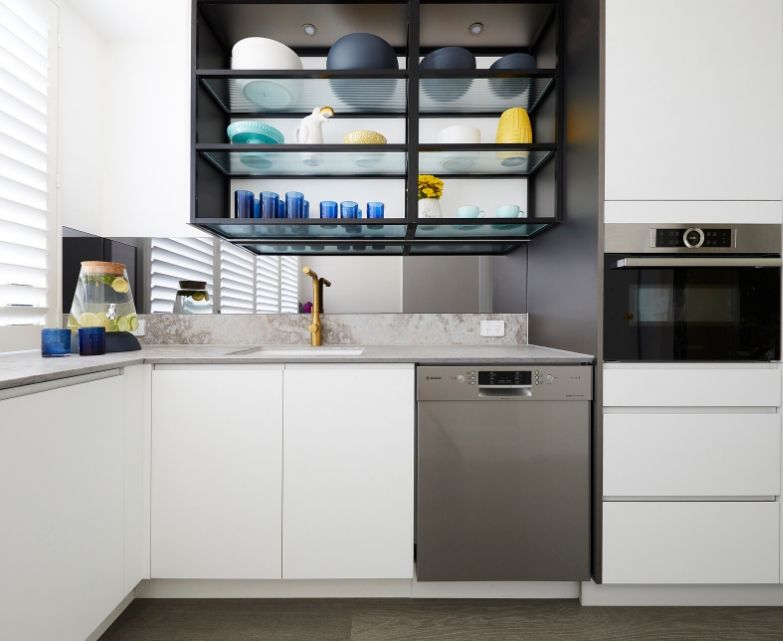 Best suited to: Medium to large family homes. 
An L-shaped kitchen is another popular layout, lending itself to open plan living and dining.  It has a wider area of floor space than a galley kitchen, allowing more people to be moving in it without crowding.   An island bench can also be put into this layout if there is sufficient floorspace.
Design tip:  With this kitchen being on show, think more about the cabinetry materials and finishes used. Ideally you should make it match or complement the style of your living and dining area, to create a sense cohesive flow throughout.
U-Shape kitchen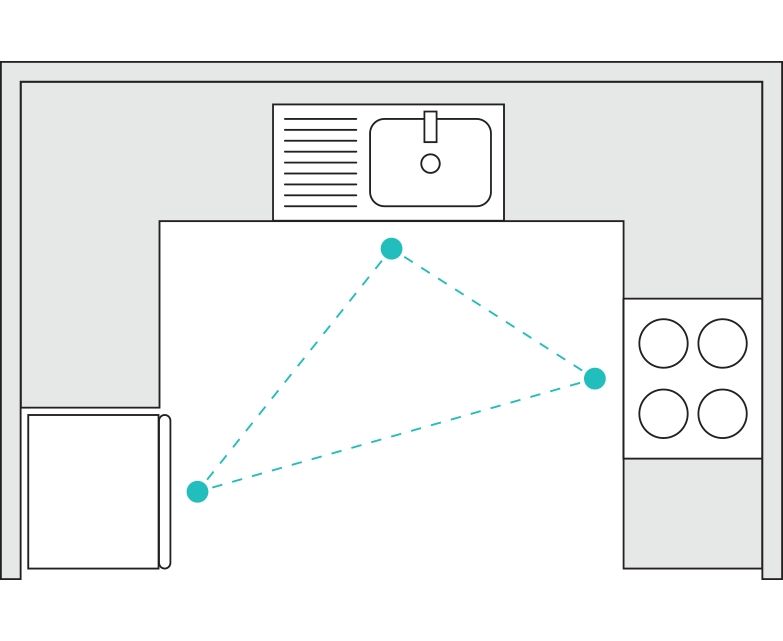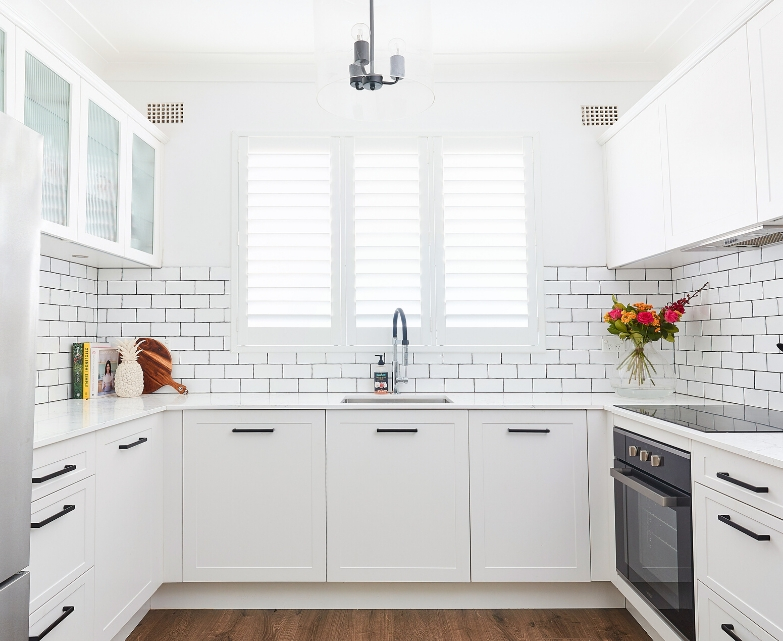 Best suited to: Medium to large family homes. 
U-shaped kitchens feature three sides, allowing for lots of benchtop areas to work with, as well as storage. They work well for homes that prefer to have some degree of privacy and separation, rather than being completely open.
Design tip: With three sides of base cabinets, this layout can look a little bulky if not designed expertly.  For the upper run of cabinetry, select white or lighter tones, and consider some fluted-glass doors to bounce the light, rather than block it.

Ready to talk to a Kinsman designer about a kitchen layout tailored to you? Simply book a free in-home, in-store or virtual design appointment HERE. Remember to order your kitchen style sample pack when booking your virtual design appointment!
If you'd like to see more examples of real kitchens with different layouts, download our latest Ideas & Inspiration catalogue HERE.

How can I prevent a U-Shape Kitchen from looking bulky?
Sarah Farrugia
2023-03-23T12:43:25+11:00
To prevent a U-Shape Kitchen from looking bulky, select lighter tones for upper cabinetry and consider fluted-glass doors to reflect light.