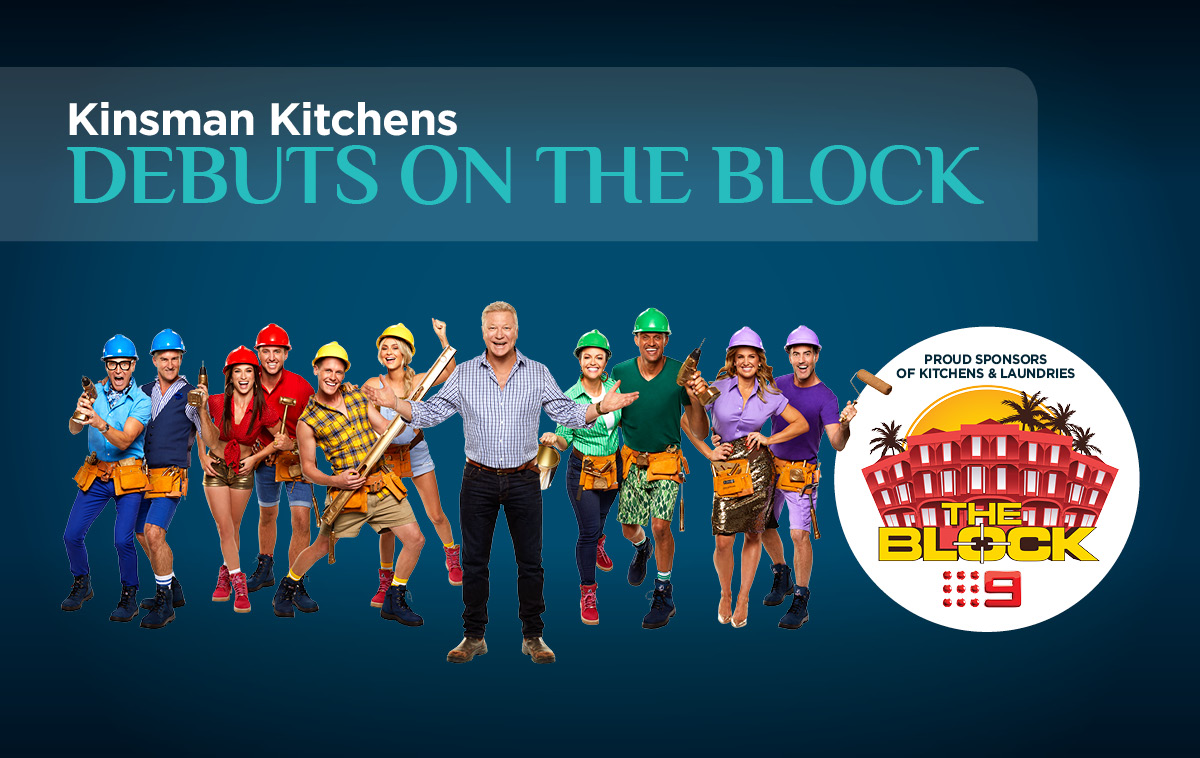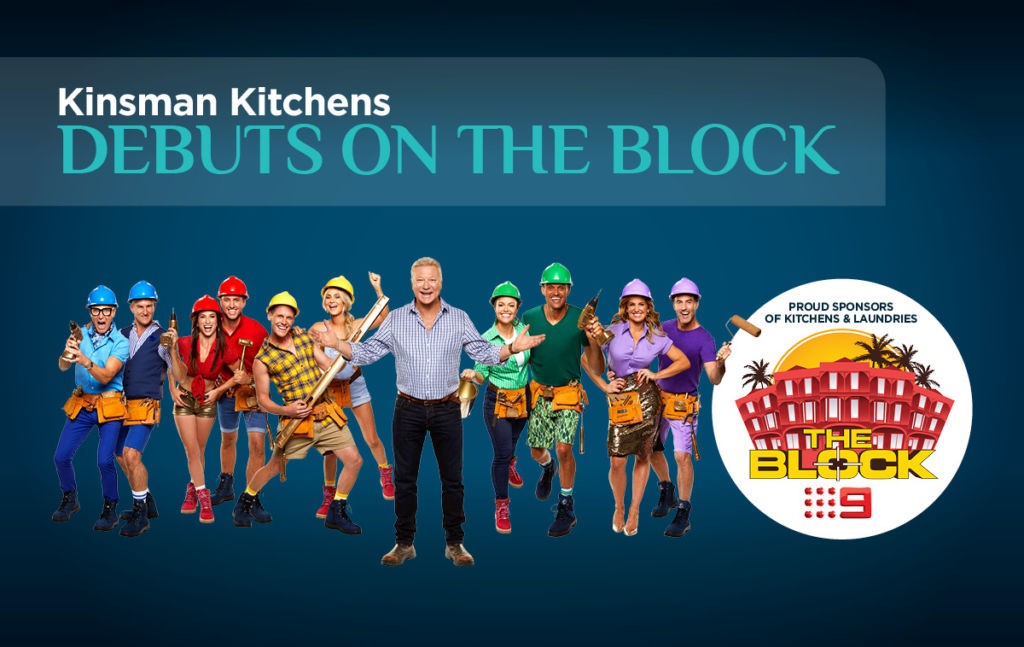 Kinsman Kitchens To Debut on The Biggest Block Challenge Yet!
Official Supplier of Kitchens and Laundries to The Block 2019 with partners BSH and Caesarstone®.
Having launched Kinsman Wardrobes on The Block 2018, Kinsman Kitchens is proud to announce that it will debut for the first time as the official kitchen and laundry supplier on The Block 2019, ready to take on the biggest challenge yet with the renovation of The Oslo Hotel.
Located in St Kilda, one of Melbourne's most famous postcodes, the historic Oslo Hotel is only a short walk around the corner from last year's The Gatwick. The Oslo Hotel is set to be the largest renovation project on The Block to date, with the five couples competing against each other to transform five top-end, three-story homes.
Kinsman Kitchens guarantees to amaze and inspire millions of Australian viewers by taking on every kitchen and laundry obstacle, as they help to execute the contestants' design plans. Throughout the season, the determined new contestants will work with our kitchen design experts to demonstrate how the spaces can be transformed with the latest and exciting design trends for modern living.
Marketing Manager for Kinsman Kitchens, Carla Madgwick said as Australia's favourite renovation show, The Block is the ideal platform for the brand to make its debut on as it comes at a time when renovation shows spur on the appetite for home renovation.
"The Block is one of the main source of home renovation inspiration for audiences with our customers often referencing trends they've seen on TV which they'd like to recreate in their own kitchen," says Madgwick. "Aussies love their homes – we take a lot of pride in interiors, and as the heart of the home, the kitchen is the number one room that people want to renovate into a modern space, plus add value.
"We enjoyed launching Kinsman Wardrobes on The Block last year and are excited to continue our on-screen and off-screen adventures the show by showcasing Kinsman Kitchens this year," added Madgwick.
Kinsman Kitchens has drawn upon their chosen suppliers' invaluable skills and resources to assist the five teams design and transform breathtaking kitchen and laundry spaces. Joining Kinsman Kitchens to deliver kitchen and laundry spaces to help sell the finished houses are appliance supplier BSH and Caesarstone.
As the supplier of kitchen and laundry appliances for The Block 2019, BSH is very excited to have this opportunity with the new season, incorporating the Bosch, Siemens and NEFF premium brands.
BSH Head of Marketing Communications, Jacqui Howard explains, "Being able to offer our range of premium brands with award winning design, The Block is the perfect platform to showcase our portfolio of home appliances. Our brands cater for various target groups with each brand having a distinct design ethos, which is a great fit for the different interior styles we can expect from the show.
Caesarstone® has also joined forces with Kinsman Kitchens to showcase an exciting new colour range which has been airfreighted in especially for The Block. These homes will be some of the very first in Australia to feature stunning new designs for 2019 – all destined to be a huge hit in benchtops.
The five new teams that will be competing to design winning kitchens and laundries are:
Tess (28) and Luke (30) – Media sales partner and carpenter from Cairns, QLD 
El'ise (33) and Matt (39) – Fashion manager and carpenter from Perth, WA.
Jesse (29) and Mel (31) – Real estate agent and contracts administrator from Melbourne, VIC
Mitch (56) and Mark (57) – Stylish grandads from Sydney, NSW
Andy (48) and Deb (46) – Stand-up comedian and homewares store owner from Wallabi Point, NSW
Scott Cam will once again be joined by co-host Shelley Craft, along with judges Neale Whitaker, Shaynna Blaze and Darren Palmer, "The Blockinator", foreman Keith Schleiger, and his right-hand man, Dan Reilly.
The Block premieres on Channel Nine and 9Now Sunday, August 4, at 7.00pm.
Follow The Block Kitchen and Laundry Week on our socials:
In the meantime, if you're looking to create a kitchen or laundry you love then simply download our Ideas & Inspiration catalogue HERE. Alternatively, book a FREE design appointment to meet with one of our kitchen design experts HERE.