Including a butler's pantry to the design of your new Kinsman Kitchen will change the way you use and organise your kitchen! The five butler's pantries presented on The Block 2020 showcase the very best in pantry design – stylish colours and finishes, smart storage solutions and additional appliances all come together to make this space one you will love spending time in. Below, we step inside each teams' pantry and discover the design choices that makes them stand out from the crowd.
Which features you would love to include in your new Kinsman butler's pantry?
House 1: Harry & Tash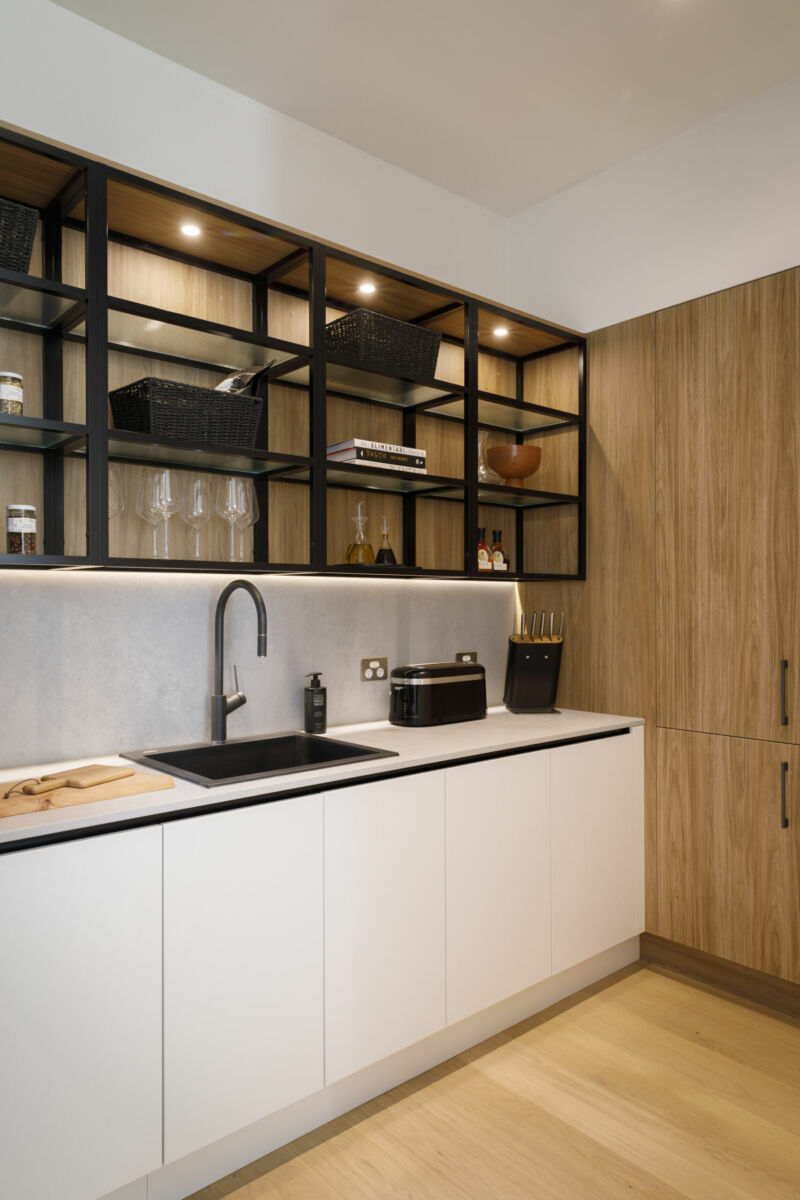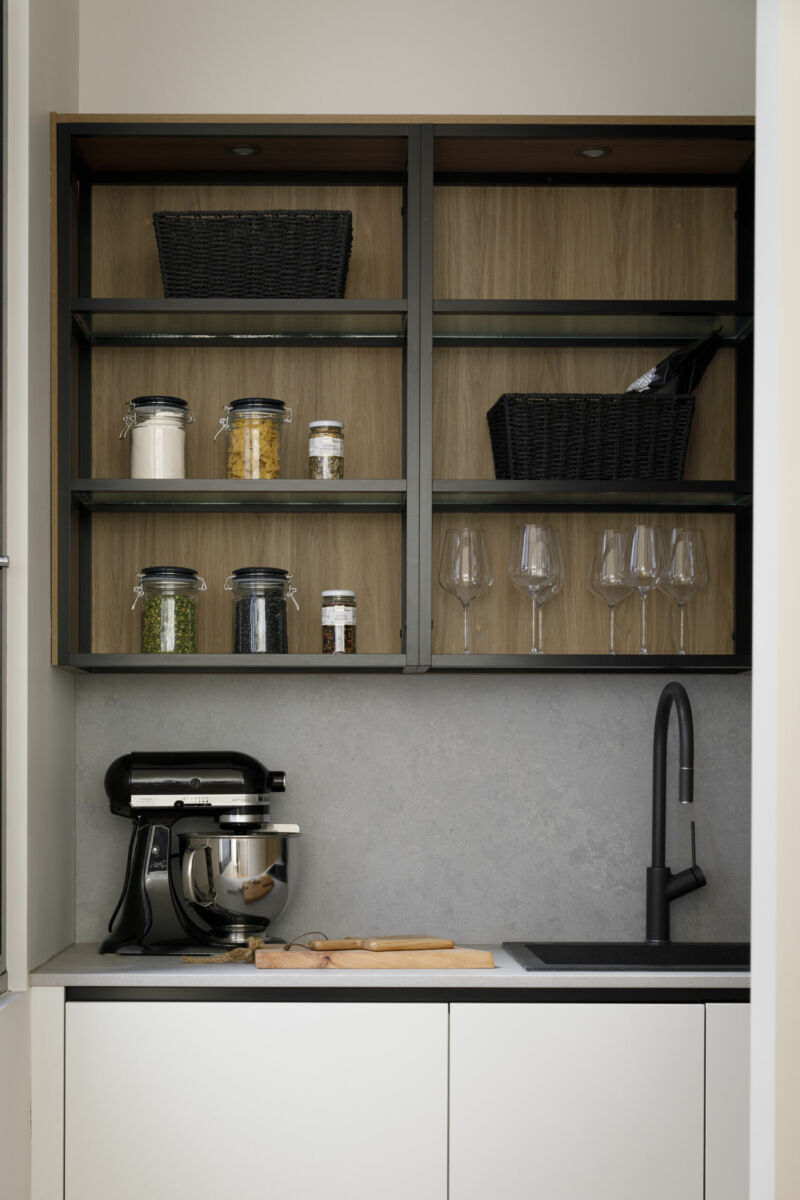 We love: 2020 Alumin Black Framing with Broadline Glass Shelves 
Break up banks of cabinetry in your pantry with open shelving. For a modern and sophisticated look consider our 2020 Alumin Black Framing with Broadline Glass Shelves. The chic black frames provide an eye-catching feature, while the elegant Broadline Glass Shelves suit a number of kitchen styles and allow easy styling and access to your pantry staples.
House 2: Sarah & George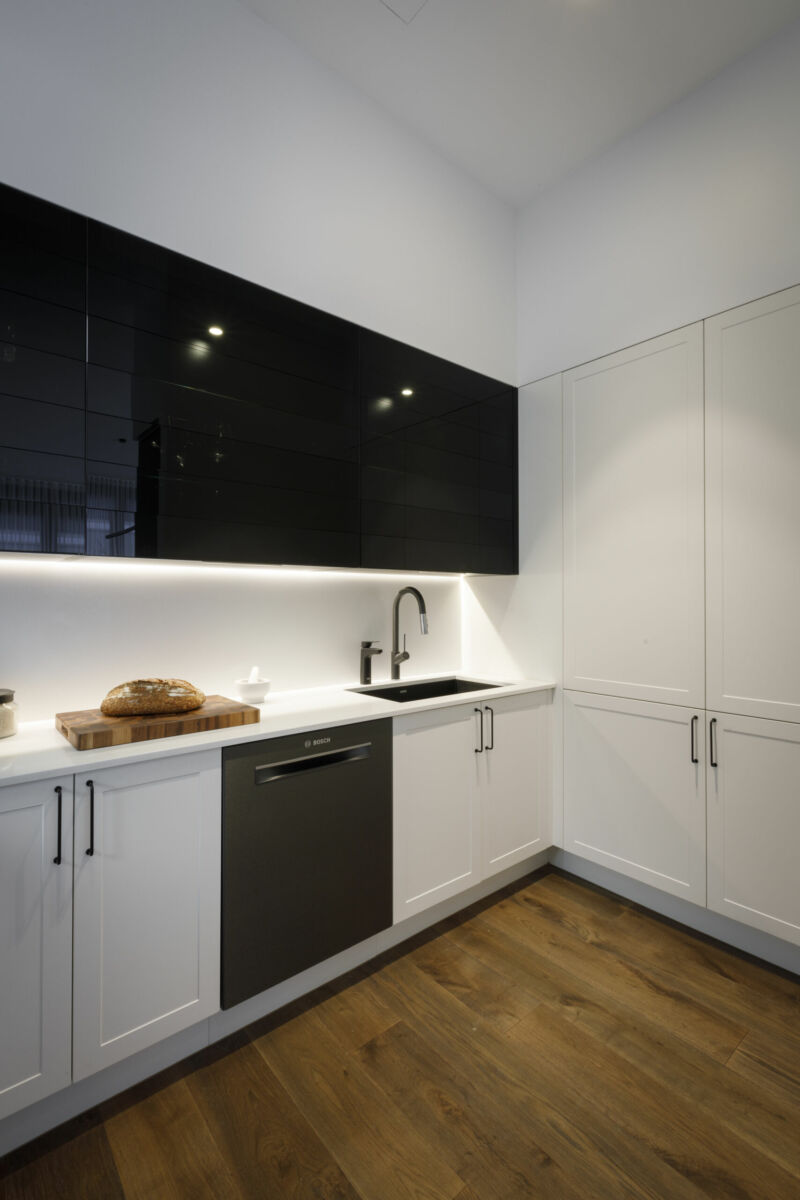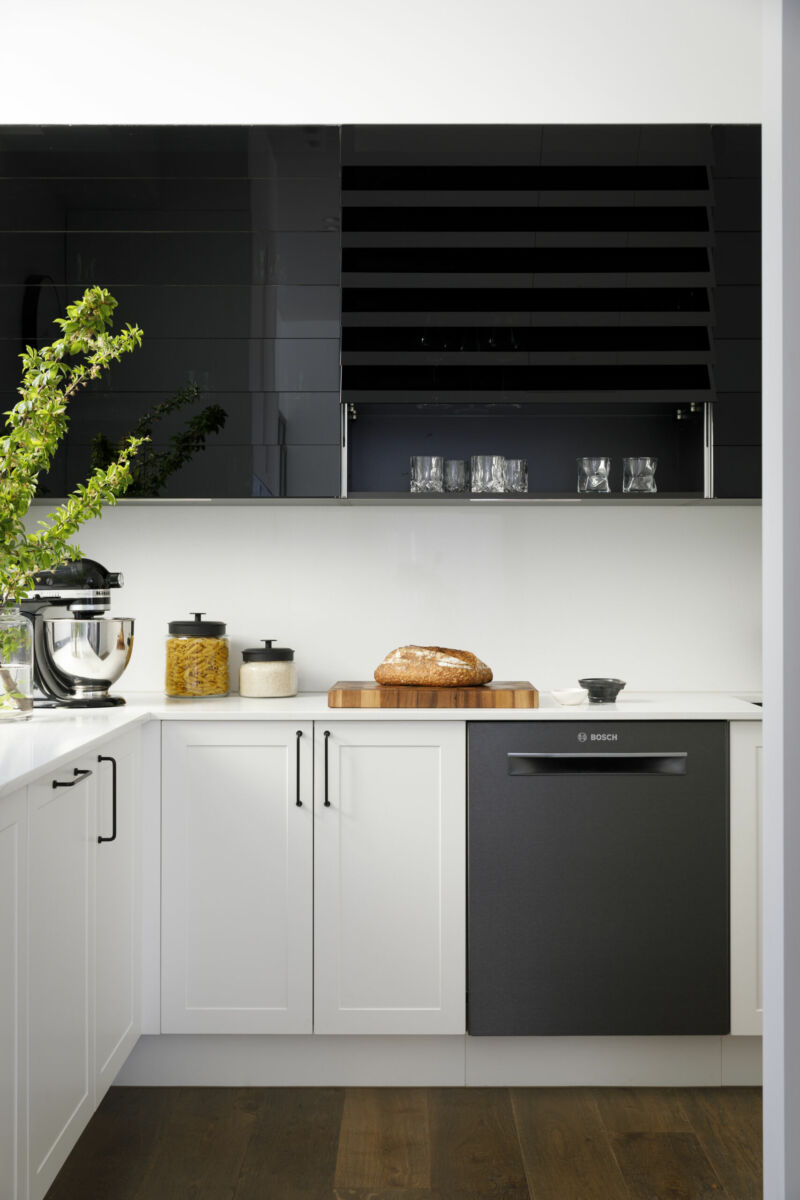 We love: Black Glass Climber Cabinets
Sarah and George's sophisticated, monochrome kitchen featured an adjoining pantry space that not only works hard but is just as stylish as the main kitchen. Taking centerstage are our new Black Glass Climber Cabinets, which at a fingers touch, raise the glass frame door electronically to reveal the contents within. Internal lighting turns on automatically as the doors lift, maximising the style and functionality that they bring to your pantry.
House 3: Daniel & Jade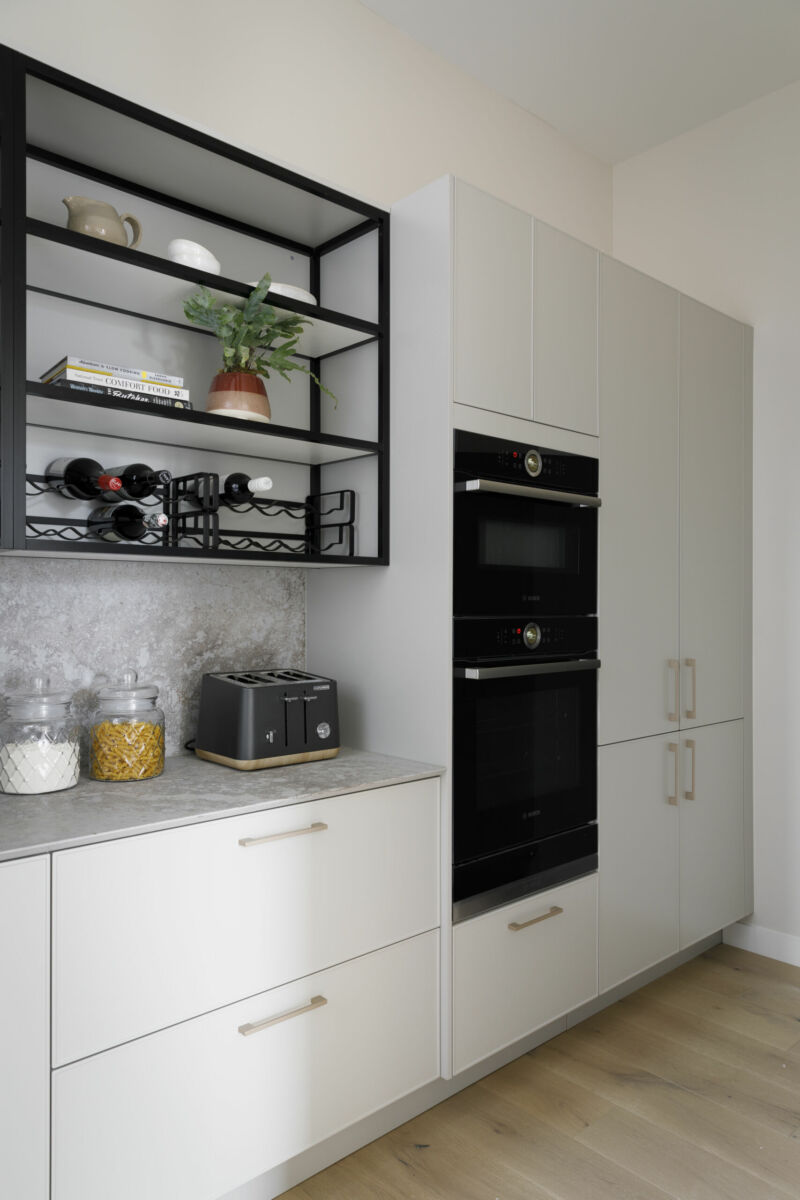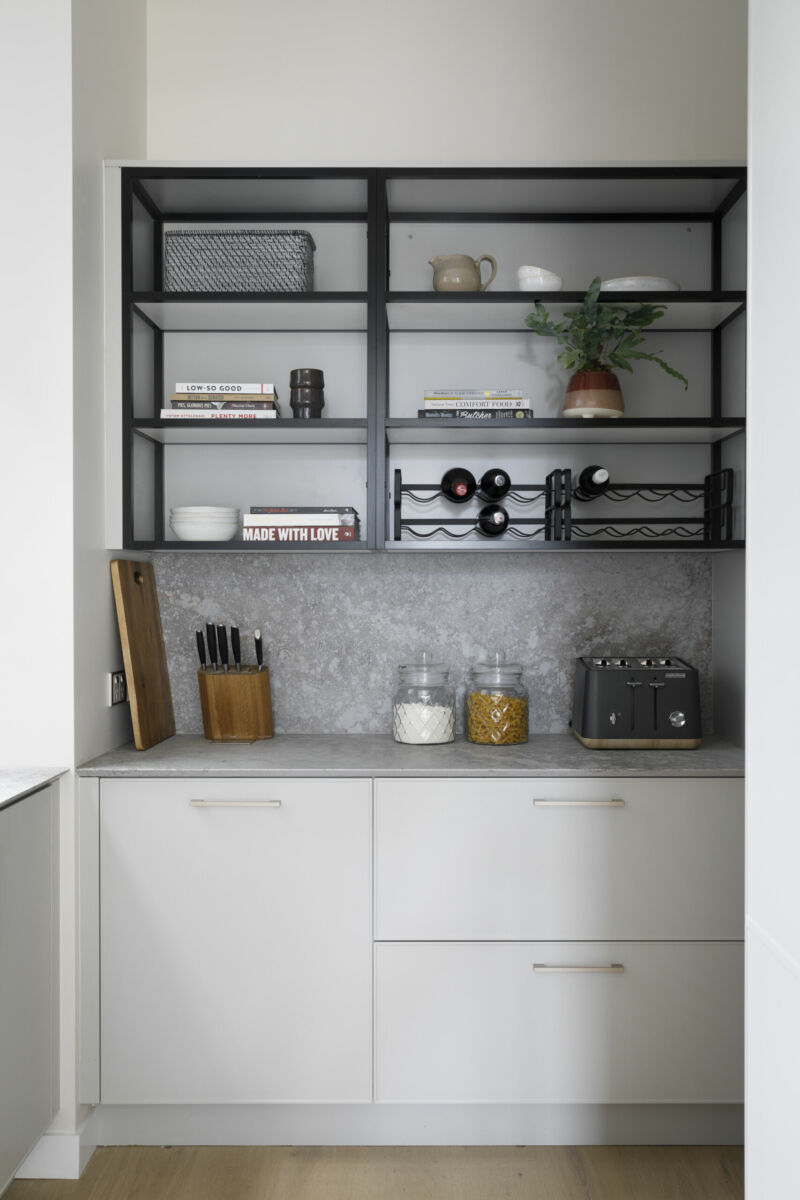 We love: Additional bench space
Winners of Kitchen Week, Daniel & Jade, wow'd the judges with their kitchen that celebrated curves and a natural colour palette. Stepping into their butler's pantry one of the first things you see is the benchtop in Caesarstone's Excava. The inclusion of this additional bench space creates additional prep area (perfect for when you are entertaining ) as well as providing the perfect place to store and use small appliances such as kettles and toasters, so that they are not taking up valuable space in the main kitchen area.
House 4: Luke & Jasmin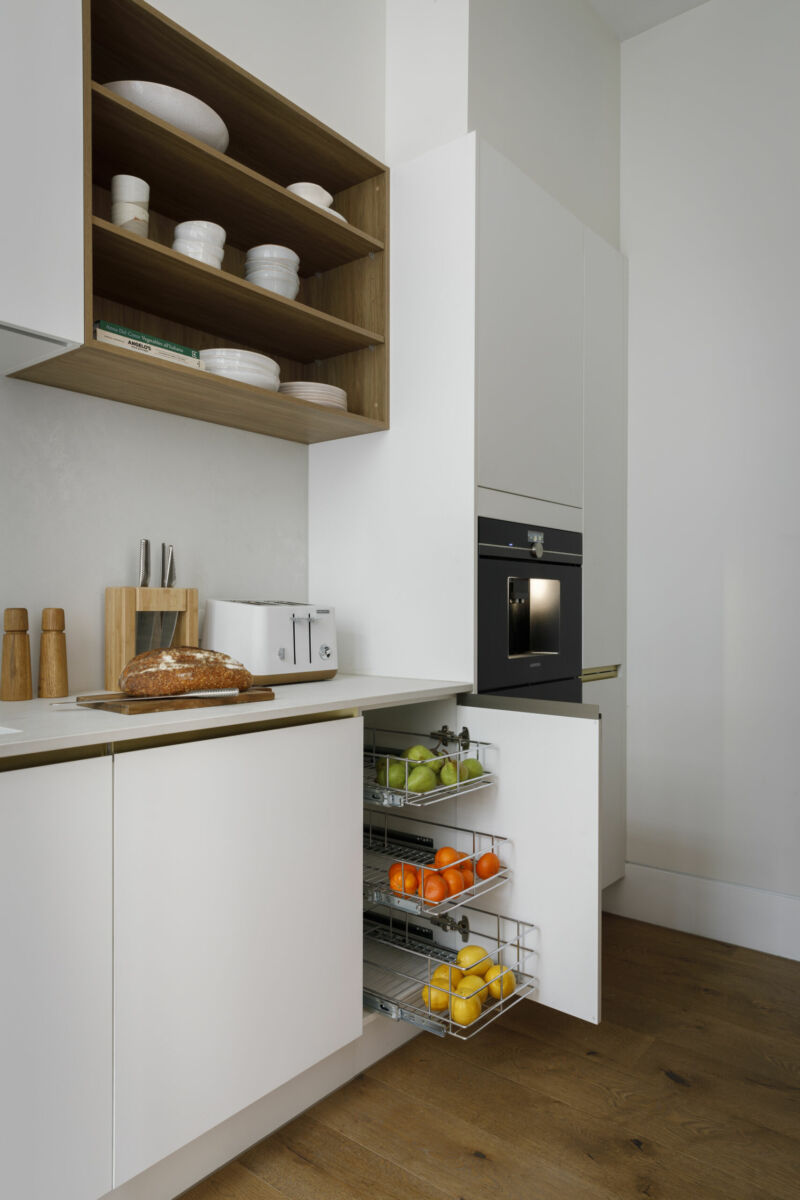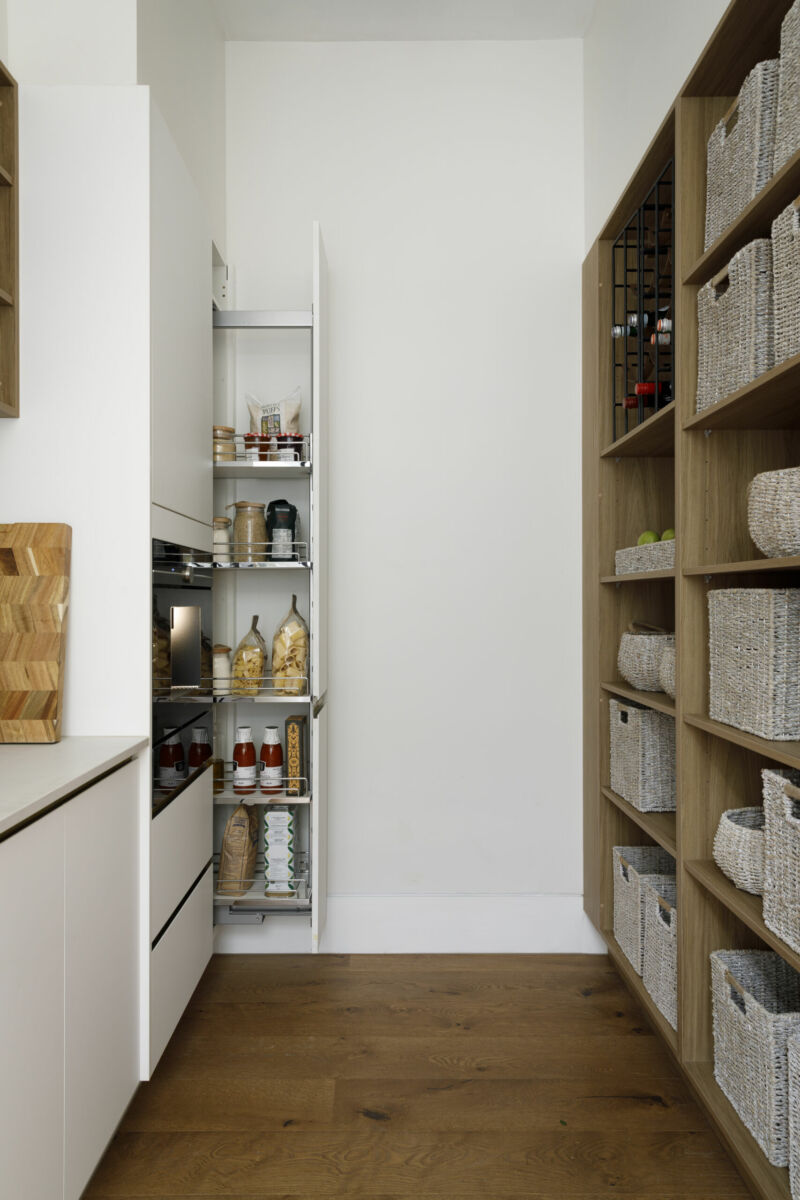 We love: Pull Out Pantry
Light and bright, Luke and Jasmin's butlers pantry offers storage in spades! Generous open shelving in Chadstone Prime Oak in a Woodmatt finish provides the perfect place to store cooking essentials as well as decorative items, the timber tones tying in with the rest of the kitchen. The quiet achiever however is the Pull Out Pantry that transforms a thin cabinet at one end of the room. Its addition adds a plethora of easy-to-access storage in what would have otherwise been redundant space.
House 5: Jimmy & Tam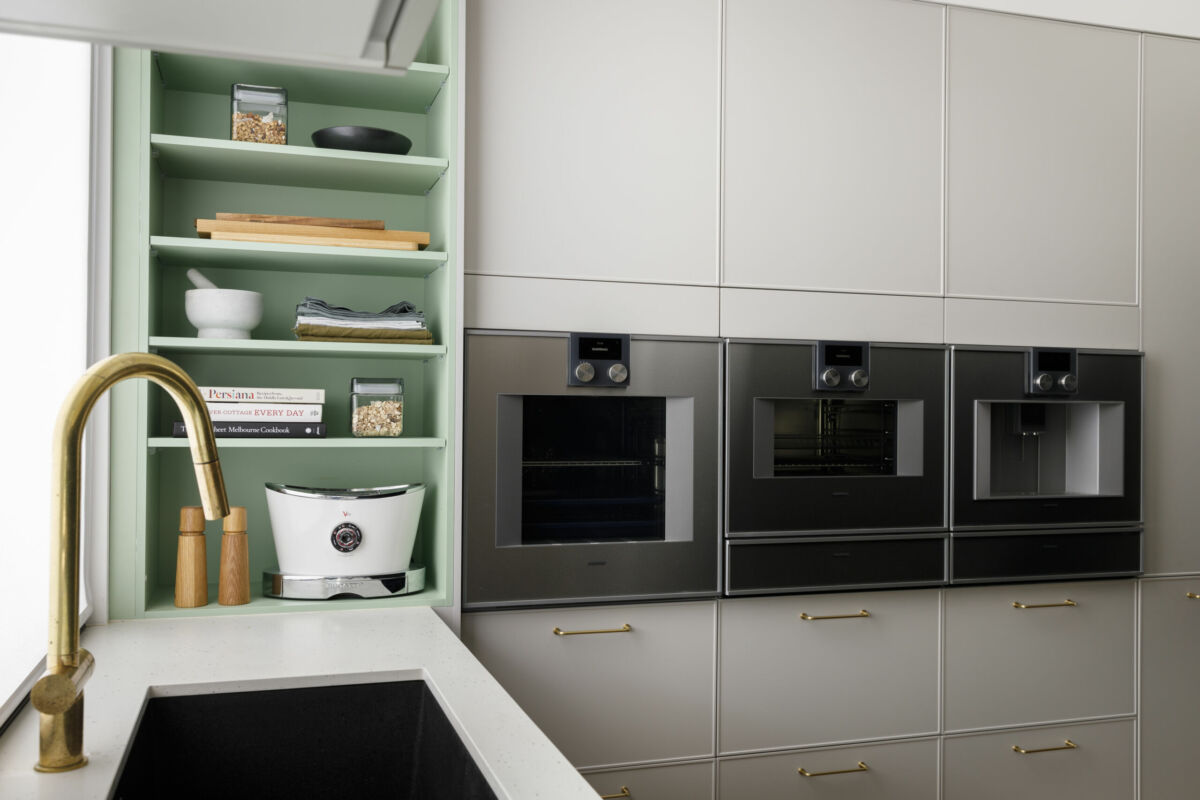 We love: Additional appliances
Transform your pantry into a butler's kitchen by moving majority of your appliances into this space, ensuring that the main kitchen area has a sleek and minimalist look. Jimmy & Tam did just that, turning their butler's pantry into what judge Neale Whitaker described as a 'butler's treasure trove' with their inclusion of no less than 5 additional appliances. Offering two ovens, a coffee machine, plate warmer and vacuum drawer, all part of their winning Gaggenau package, this pantry is a kitchen within it's own right- while keeping the mess hidden from the rest of the kitchen.
Love what you see and ready to bring your perfect Kinsman Kitchen and butler's pantry to life?
Don't wait! Book your in-home, in-store or virtual design appointment HERE.
For more inspiration and ideas download our latest catalogue HERE.