Top 10 Kitchen Benchtop Mistakes to Avoid. 
Benchtops add both style and value to your kitchen design, and as such it's important to plan them well. There are many things to consider when selecting your kitchen benchtops- from material to colours and profiles- and with so many options it can easy to make mistakes. That's where we come in- our designers are here to help and ensure that these errors don't occur.
Maximise your kitchen renovation with these top countertop mistakes to avoid, and our solutions to them.
1. Not Selecting Benchtop Materials suited to Budget & Lifestyle.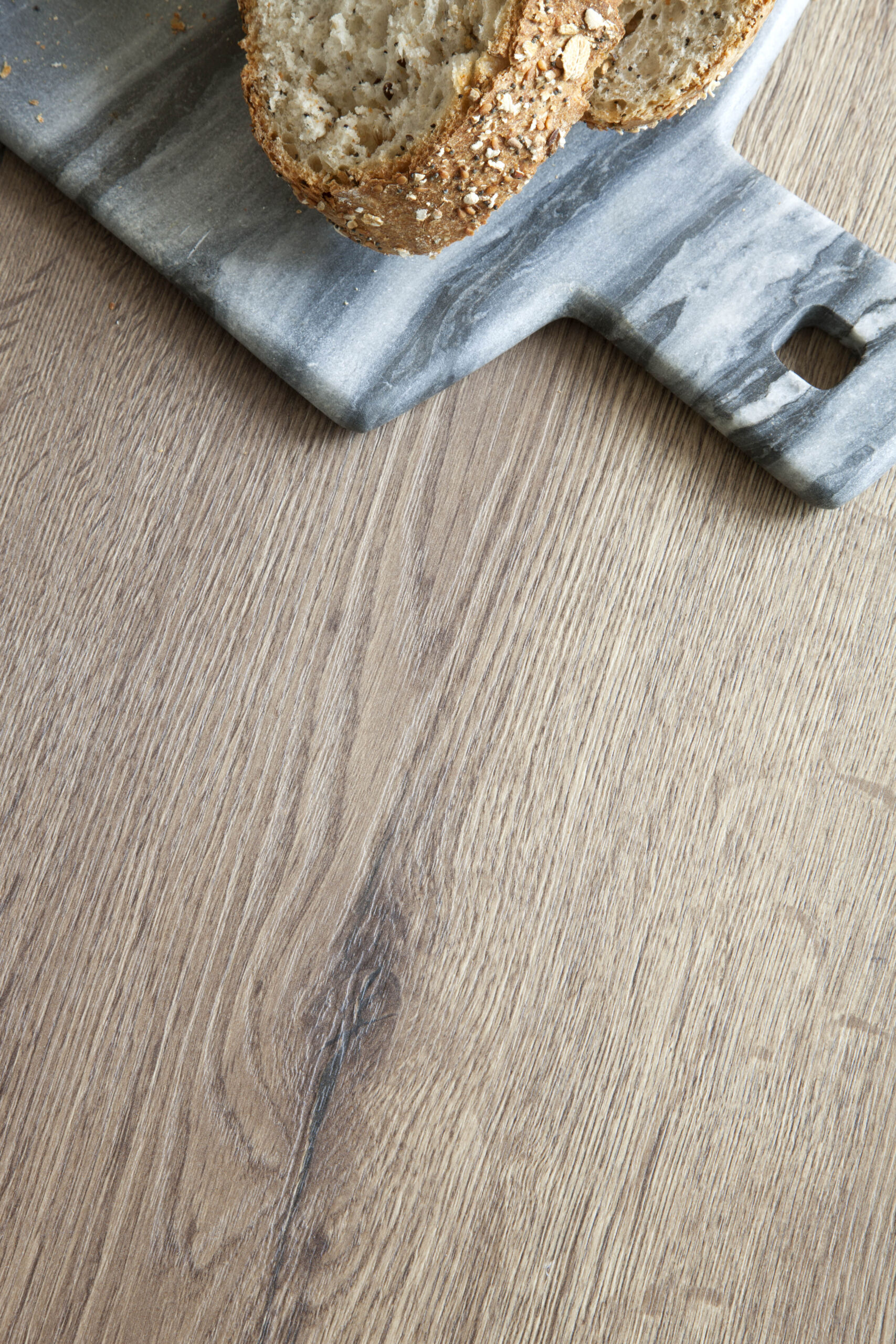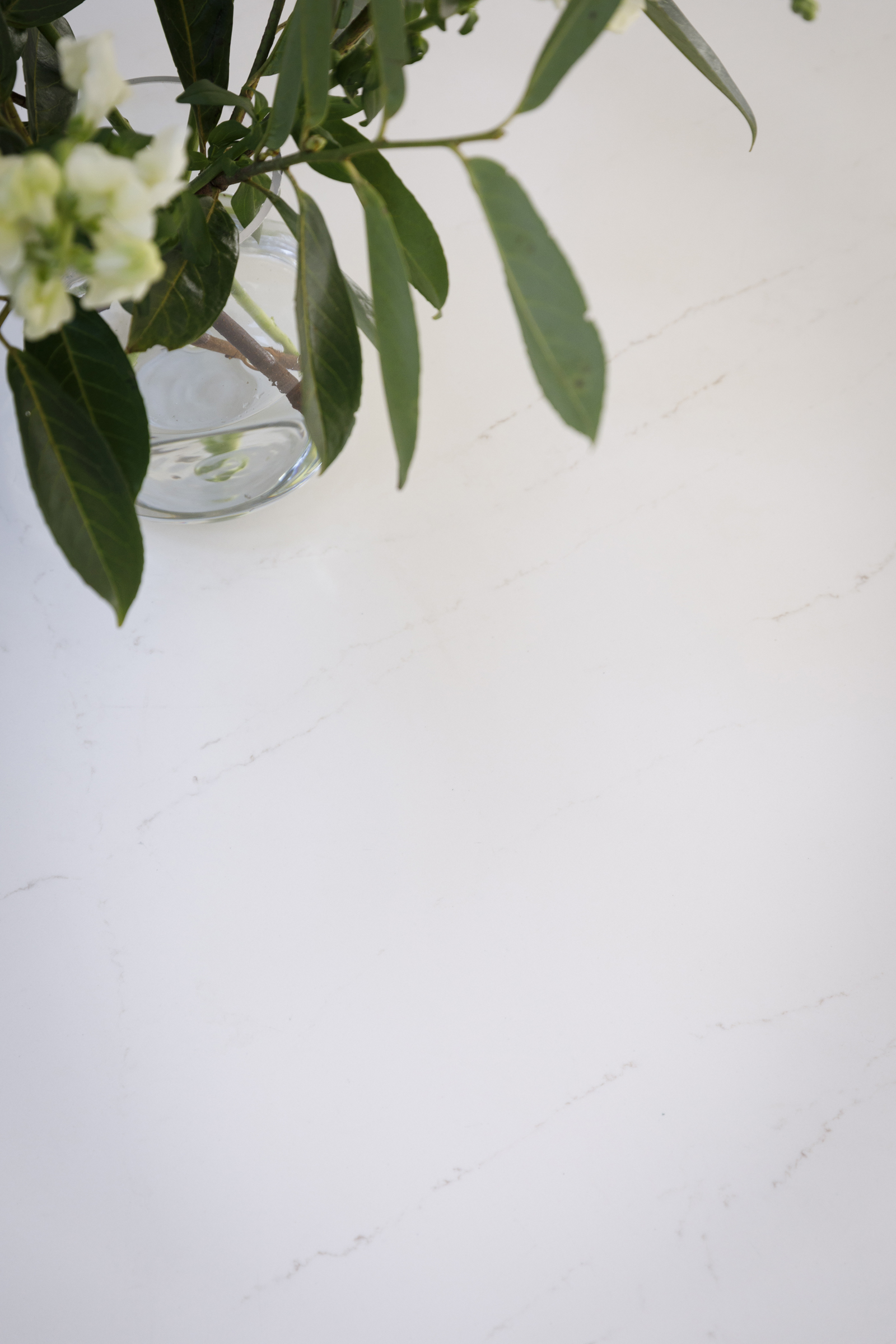 It's important to choose a benchtop material that fits both your budget and lifestyle. Natural surfaces such as marble are beautiful to look at but are expensive and not easy to maintain and clean.
Solution: Select benches that balance style with functionality. Our premium laminate benchtops are made in Europe and allow you to create the designer look for less, while quartz and mineral counters mimic the look and feel of in-style products such as marble and concrete but are not as easy to maintain and clean.
2. Not Considering Benchtop Durability.
Kitchen benchtops take a lot of wear and tear, so if you don't choose a material that is durable and that it will hold up well over time, you run the risk of needing to replace your benchtops quickly.
Solution: Our laminate, quartz and mineral benchtop options have been designed with durability in mind, giving you peace of mind while you make many meals and memories in your Kinsman Kitchen.
3. Ignoring Kitchen Size.
Considering the size and layout of your kitchen is a must when choosing the right benchtop- the wrong kitchen layout will negatively impact the usability of your kitchen in terms of storage and bench space.
Solution: During your free design appointment, one of our expert designers will identify which size, height and shapes of benchtops are suitable your home and room and ensure that you have the best layout for your space.
4. Not Considering the Style of your Kitchen.
Your benchtop should match the overall style and aesthetic of your kitchen- if it doesn't complement other elements of your kitchen such as cabinetry, handles and accessories your dream kitchen look may not become a reality.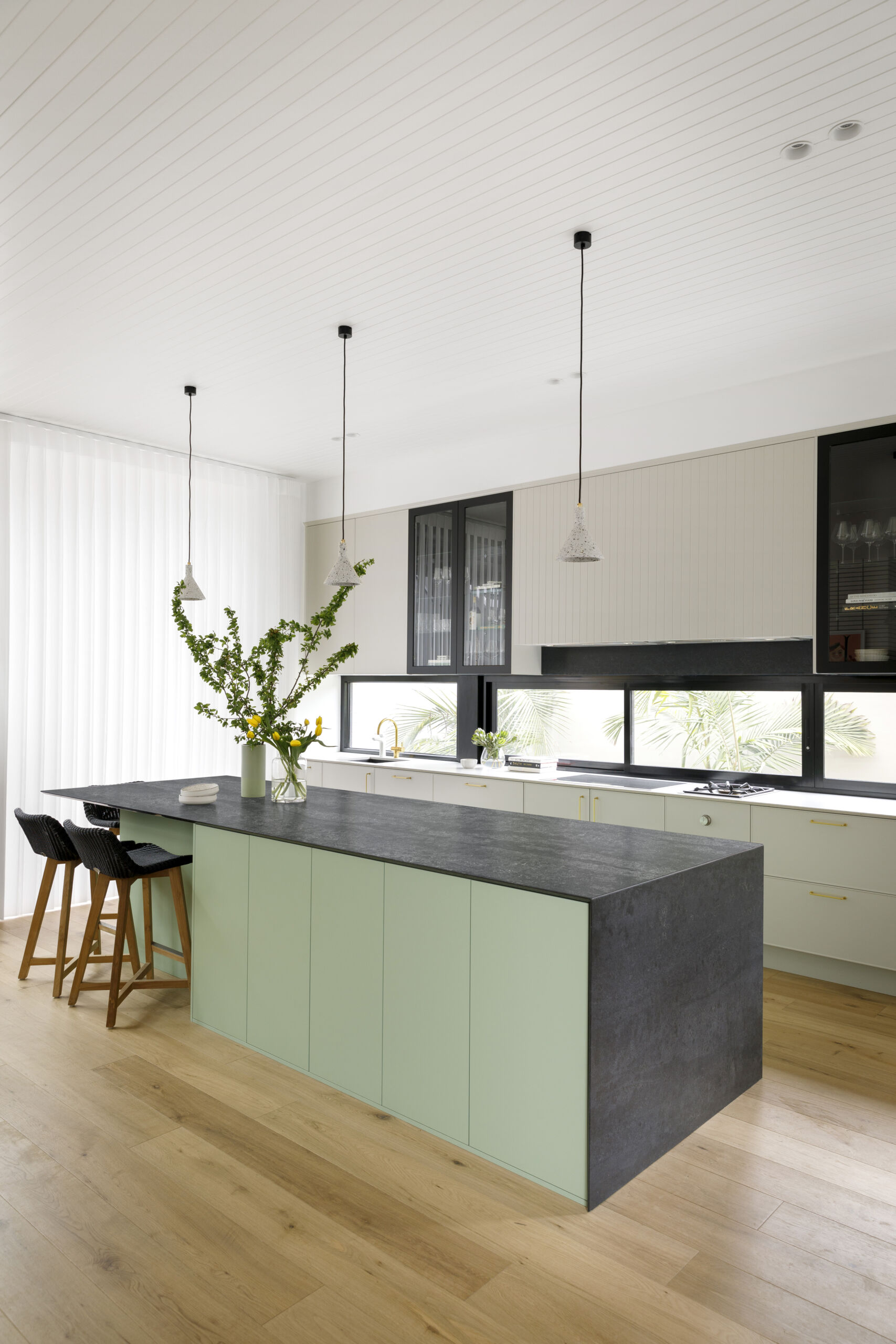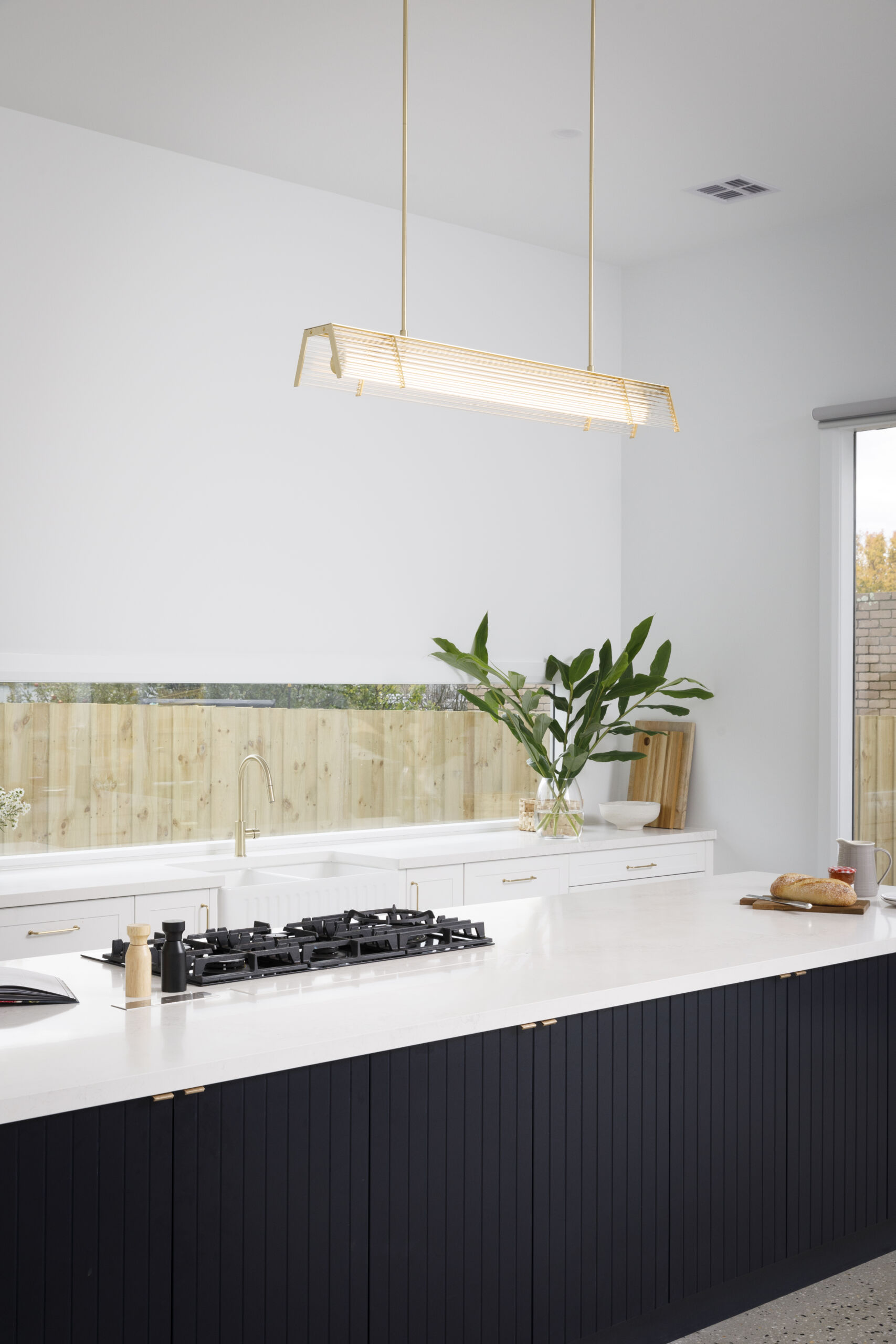 Solution: Identify your perfect kitchen look and select the bench style that matches it. For example, if you have a modern kitchen, a sleek and contemporary benchtop may be the best choice (we love Dekton, an ultracompact stone within our range), while a more traditional kitchen may benefit from a classic and timeless benchtop that evokes a marble-look.
5. Choosing the Wrong Colour.
It's important to choose a bench colour that will not clash with other elements in your  kitchen's colour scheme, otherwise your whole design will be off balance and lack cohesion.
Solution: Select a counter colour that will complement the rest of your colour palette within your kitchen, paying particular notice to how it pairs with your joinery. Colours do not need to match exactly, it's more about making sure it works within your chosen scheme, whether it focuses on neutral tones or bold monochromatic ones.
6. Not Thinking about the Edge Profile.
The edge profile is the front edge surface of the benchtop that faces outward and is highly visible. There are many different edge profiles to select from, and it's vital to pick one that suits your overall design aesthetic. Overlooking this element might seem small but it will make a big impact.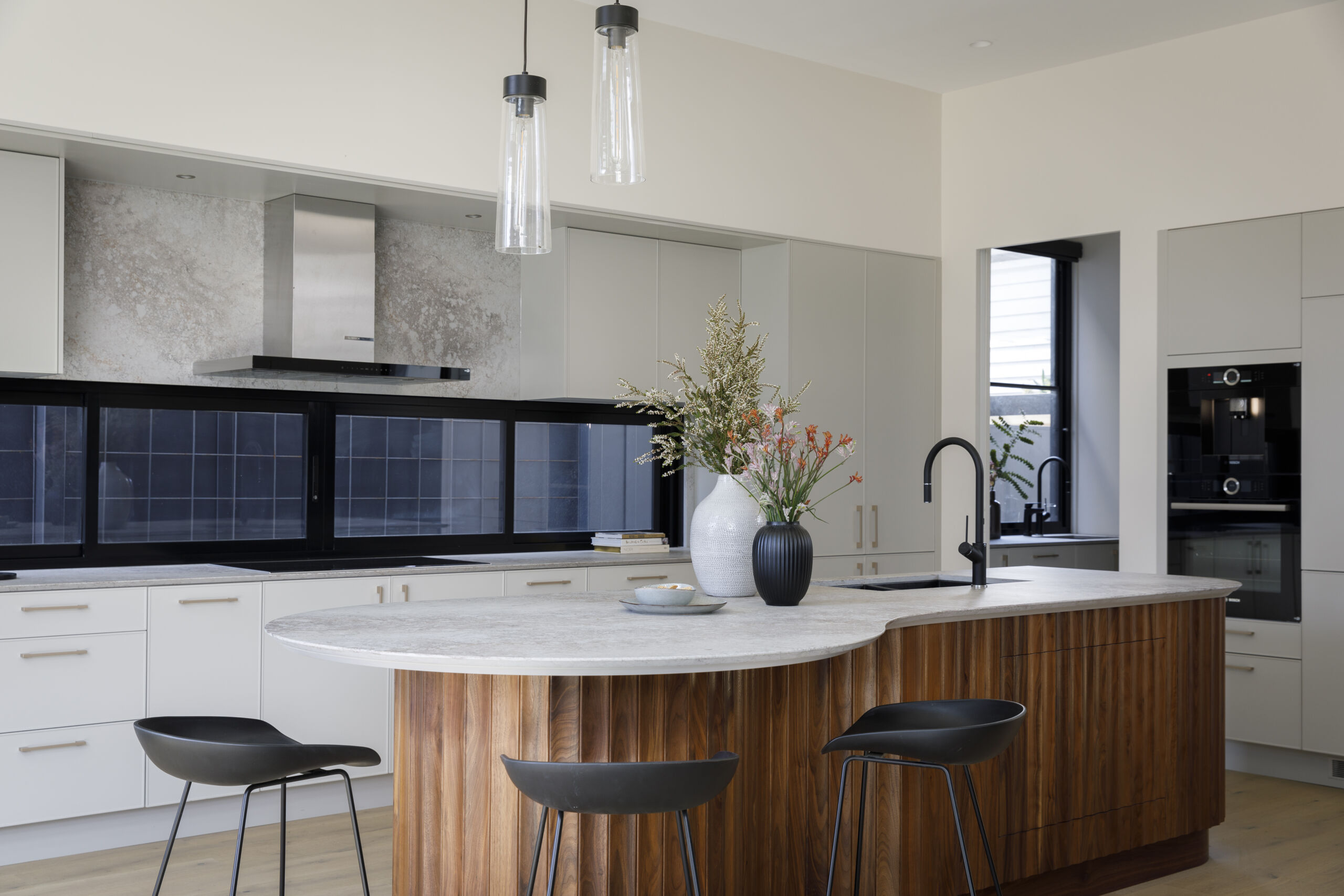 Solution: Work with your Kinsman designer to choose an edge profile that fits the style of your kitchen and your personal taste. Popular profiles include Aris and Pencil Round- and we will help you discover the perfect edge for your kitchen, taking the guess work out of this design decision. 
7. Ignoring the Thickness of the Benchtop.
The thickness of your benchtop can make a big difference to the overall look and feel of your kitchen. If your benches are too slim or too thick and don't match your kitchen's style, you risk ruining the overall look of this important space.
Solution: Take time on deciding which countertop thickness suits your kitchen's aesthetic- as well as your budget. 20mm and 40mm edges are the most popular in Australian homes- you can of course opt for a thicker benchtop for a luxurious and more substantial look- thickness tends to rise in 20mm increments. We recommend thinner benches to create a more minimalist and modern look, while larger profiles suit more classic and Hamptons-style homes.
8. Forgetting Benchtop Maintenance.
Different benchtop materials require different levels of maintenance- if you pick a material that requires constant cleaning to avoid staining, or that tends to chip you will have a lot of work ahead of you!
Solution: As mentioned above, we offer many types of kitchen benchtops in various materials- from laminate to mineral designs. As well as being easy to clean, they are also highly resistant to scratches, stains and heat – a big plus in busy family households! Work with you Kinsman designer to discover which material is the best fit for your home and family.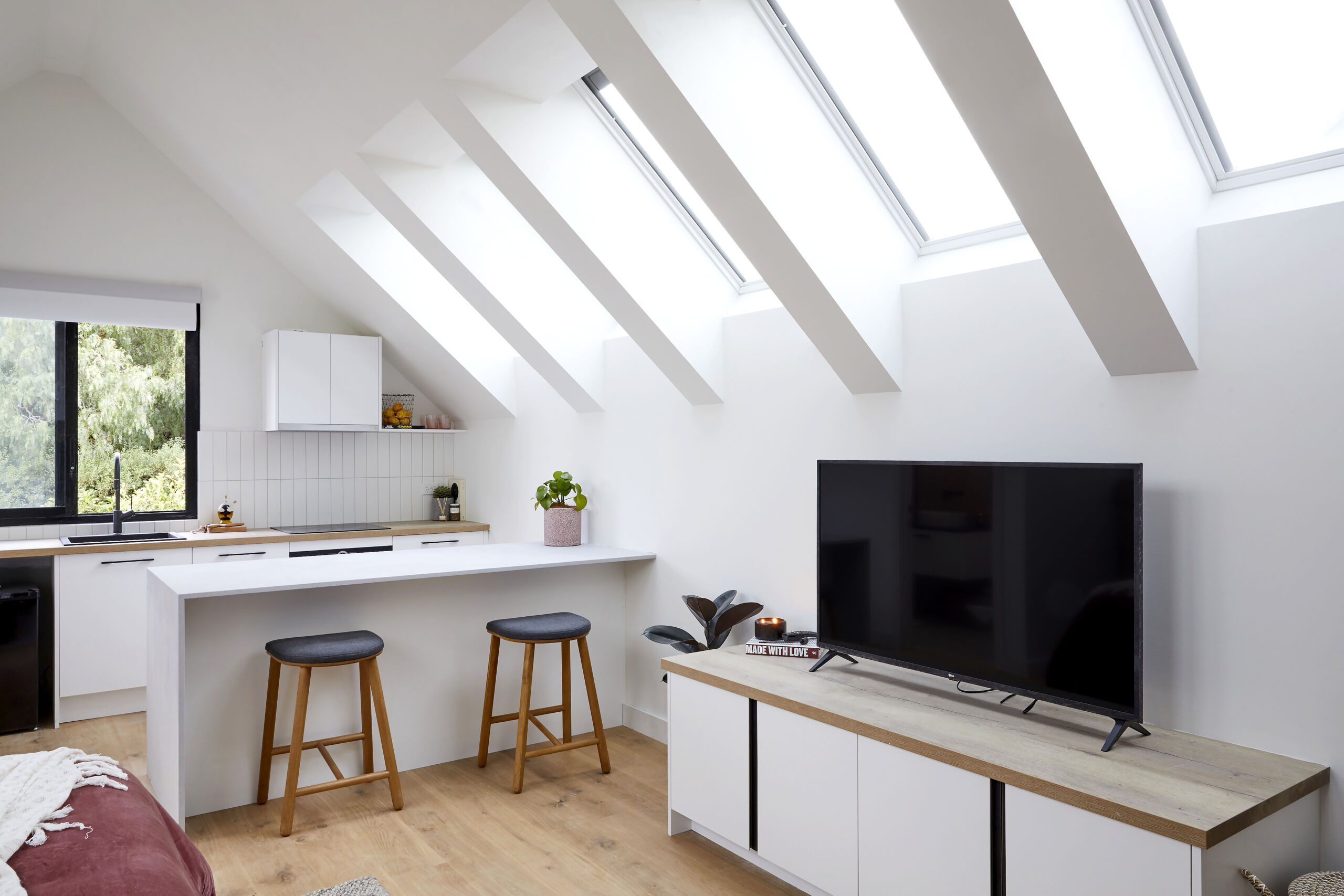 9. Not Considering the Functionality of the Benchtop.
Benchtops should be highly functional for all of your cooking and food preparation needs. Failing to allocate enough bench space for food prep, and even seating space if you have an island or breakfast bar, will impact the usability of your new kitchen significantly.
Solution. Ensure that you have enough clear bench space to prep food, and that all counters are well-lit with down lights or kitchen pendants (or a combination of the two)- kitchen bench lighting is another element in your design that you want to get right the first time.
Extending your countertops on your island bench or at the end of a run of bench to create a breakfast bar will create the perfect seating zone within your kitchen for family and friends to gather.
10. Forgetting about the Installation Process.
The kitchen benchtop installation process can be complex and requires careful planning and preparation. If you have opted for quartz or stone-style counters this will take place after your kitchen cabinetry has been fitted, and it can be easy to forget that this extra time needs to be considered in your kitchen renovation.
Solution. This is the benefit of working with Kinsman and our recommended suppliers and installers as we/they will communicate very clearly all the timings for your kitchen installation. For example, if you choose a stone benchtop you will need to contact your stone supplier to arrange a check measure after your kitchen cabinets are installed. Templates will then be made, and your kitchen benches will be installed approximately 10 working days following the final measure and the plans being accepted.

Create your dream kitchen with the perfect benchtops with Kinsman today!
For expert kitchen benchtop advice, book an in-store, in-home, or virtual appointment today and work with one of our Kinsman designers to create your dream kitchen.