How to Create Your Perfect Country-style Kitchen
Country-style kitchens have been enjoying a rise in popularity in Australian homes, and we think it's a trend that is well and truly here to stay. The appeal of a farmhouse-inspired kitchen is easy to see – words such as 'warm', 'welcoming' and 'charming' immediately to mind when describing the look, plus we love how this particular style allows for colour, texture and beautiful, personalised styling.
If a country kitchen appeals to you, read on as we take a closer look at how you can create this look in your home.
Chic Colour Palette.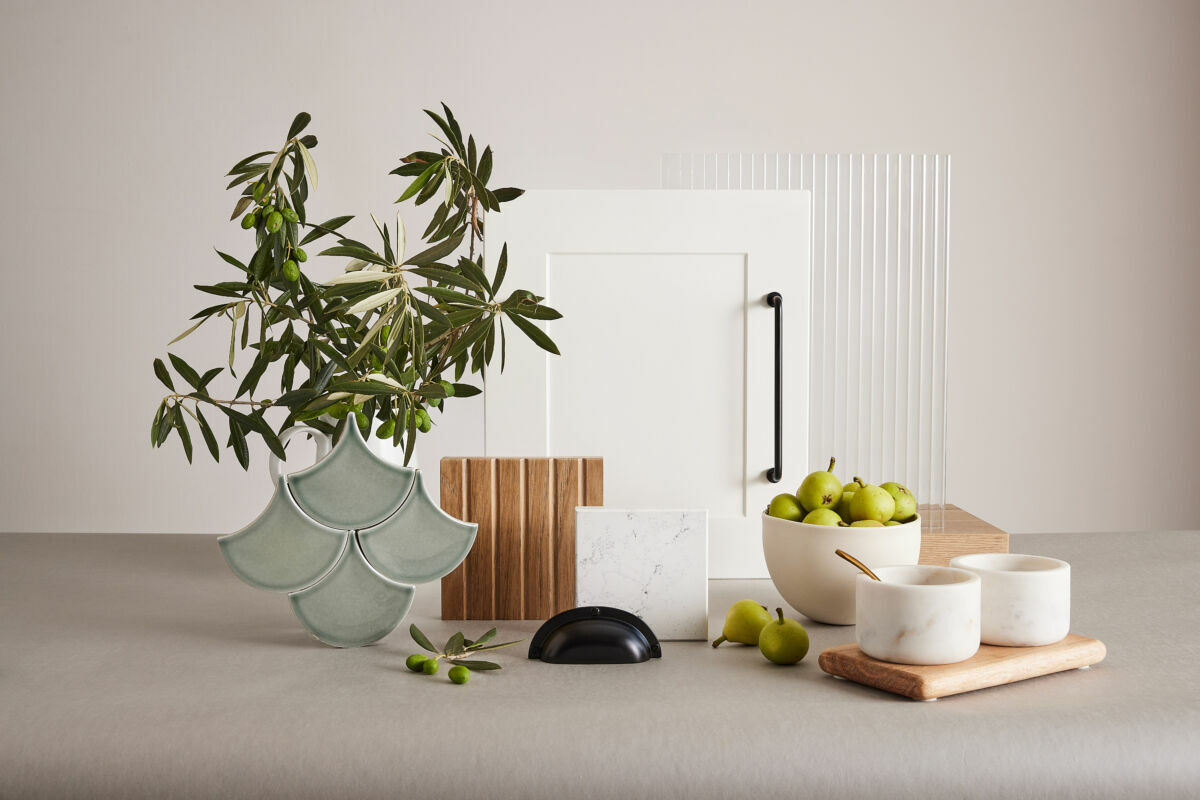 Establishing your colour palette at the beginning of the design process is an essential ingredient for a Country-inspired kitchen. Neutral tones are a classic choice, but what we love about this style which sets it apart from others, such as the Hamptons look, is that you can play with colour. Of course, an all-white scheme is always beautiful, but we recommend considering other shades such as greys, blues and greens for a contemporary take that will remain timeless.
Select Decorative Cabinetry.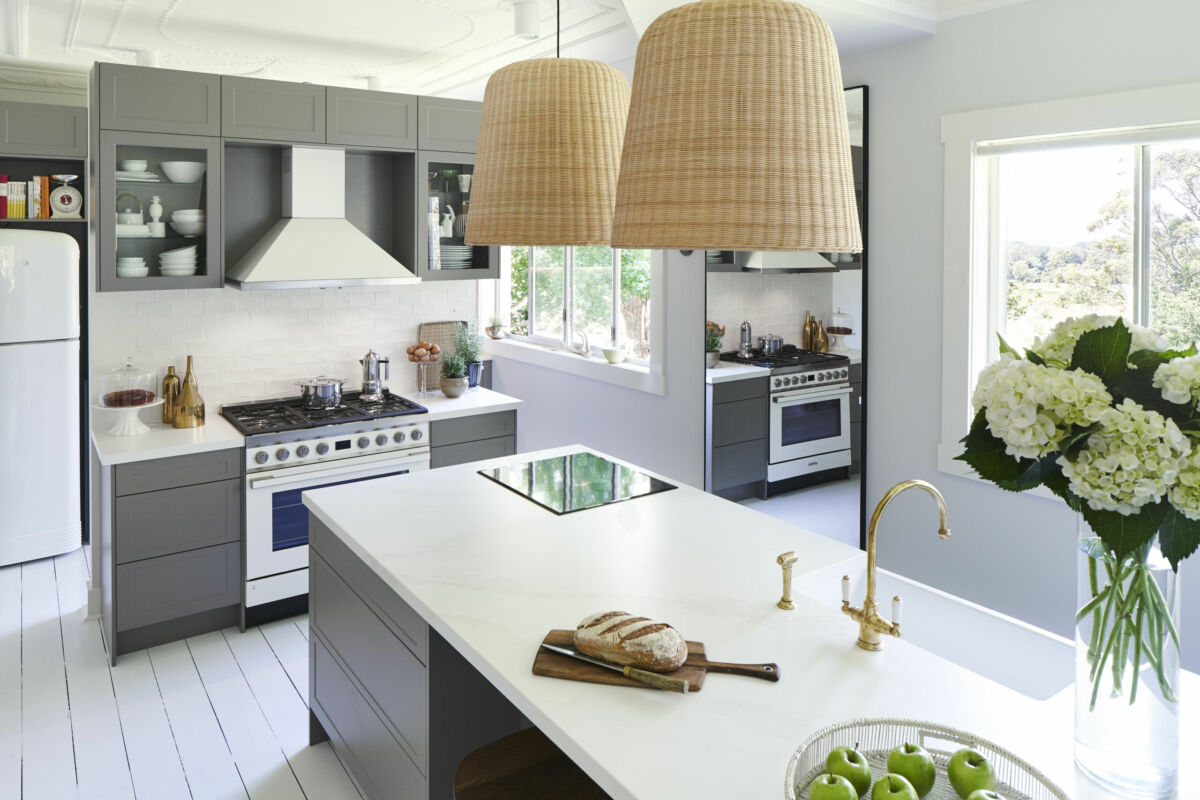 Bring the country into your home and kitchen with decorative door panels. We love a Shaker-style or panelled door used throughout your kitchen for a statement that will turn heads, and luckily, we have several options to choose from within the Kinsman range! If you love a shaker profile, then either our Somersby or Camden are wonderful options, while our Avalon and Avoca doors, with their panel detailing, are also worth considering. You may even like to mix and match throughout your design for a bold look.
Showpiece Handles.
Never underestimate the impact the right handle can make on your overall kitchen look! Handles are a crucial element in a rustic kitchen as they add another layer of detail to your room. There are many options to choose from, and we recommend considering a detailed knob or cup handle or a simple yet elegant bar handle. Pay attention to the finish and colour of your handle, too – chrome is a classic option, but we love also love matte brass or black for a contemporary take.
Consider Your Benchtops.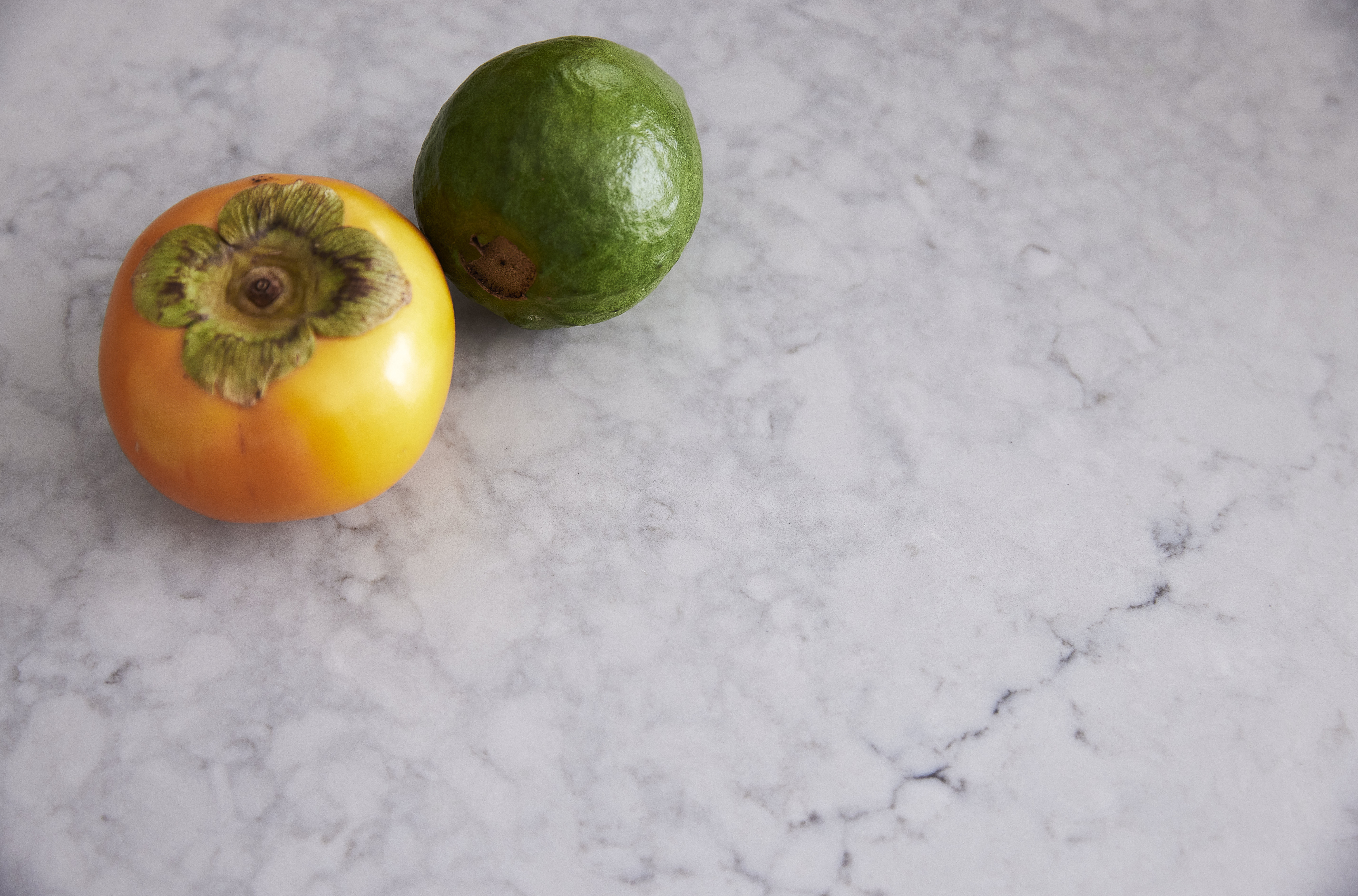 An island bench is a perfect addition to a Country-cottage kitchen, creating a stylish and functional gathering space for family and guests. Extend your countertop across the island to form a seating area and casual dining area. Marble or timber-look benchtops will complement your joinery and hardware choices for a kitchen that celebrates a farmhouse style.
Standout Appliances and Accessories.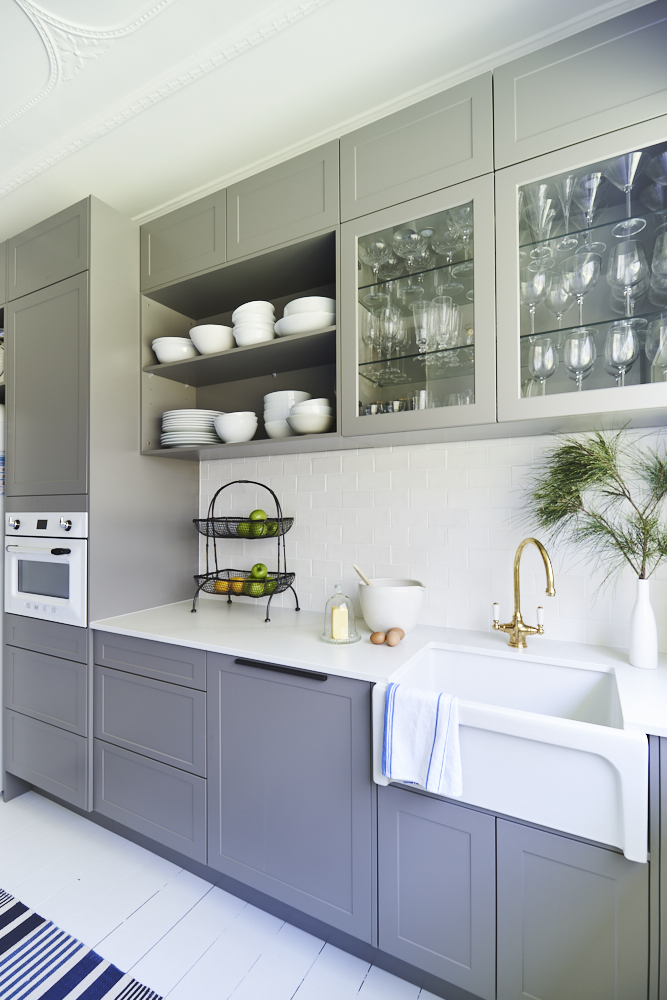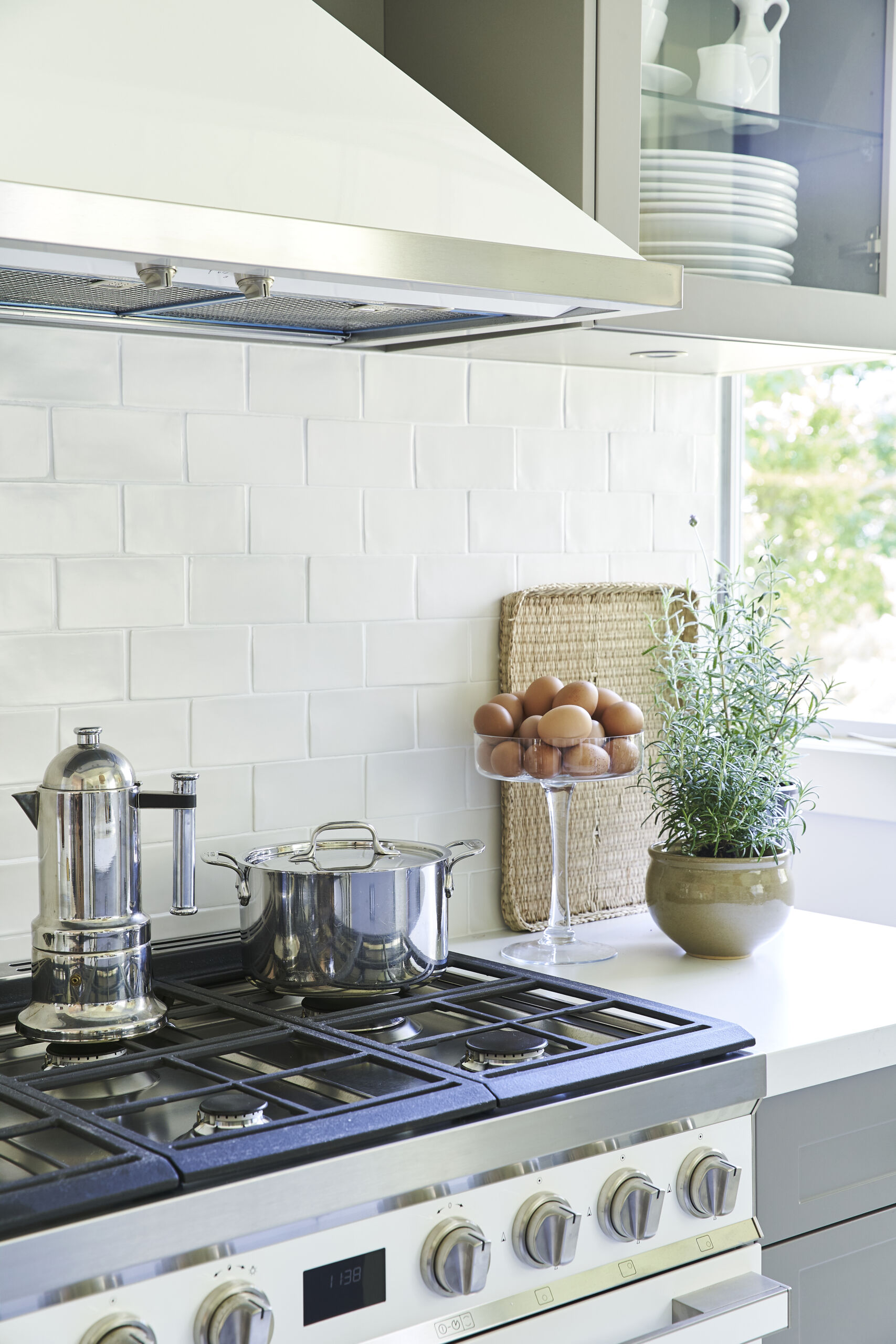 Including a large farmhouse sink teamed with an ornate tap instantly evokes the charm of a country-inspired room. So too do standout appliances such as a freestanding cooker; however, if this isn't something you wish to include in your design, we recommend integrating appliances behind your cabinetry if you are worried that they will stand out too much. Statement pendant lighting and stools at your island bench will bring the look together.
Enjoy Styling!
More is more when it comes to styling your country-inspired kitchen! Have fun and play with colour, texture and shapes. Embrace a relaxed style and put things out on display where it can be admired and enjoyed – from fresh florals, linens, fresh produce, rattan bags, cookware and mismatched, vintage crockery- the possibilities are endless!
Inspired to create your perfect Country-inspired kitchen with Kinsman?

Book your in-store, in-home, or virtual appointment HERE.