Our Fave Kitchen Trends from The Block 2021
Below we look at our favourite kitchen trends as seen on The Block 2021, celebrating colour, organic tones, texture, and organisation. Which will you incorporate into your new Kinsman Kitchen?
Shake it up.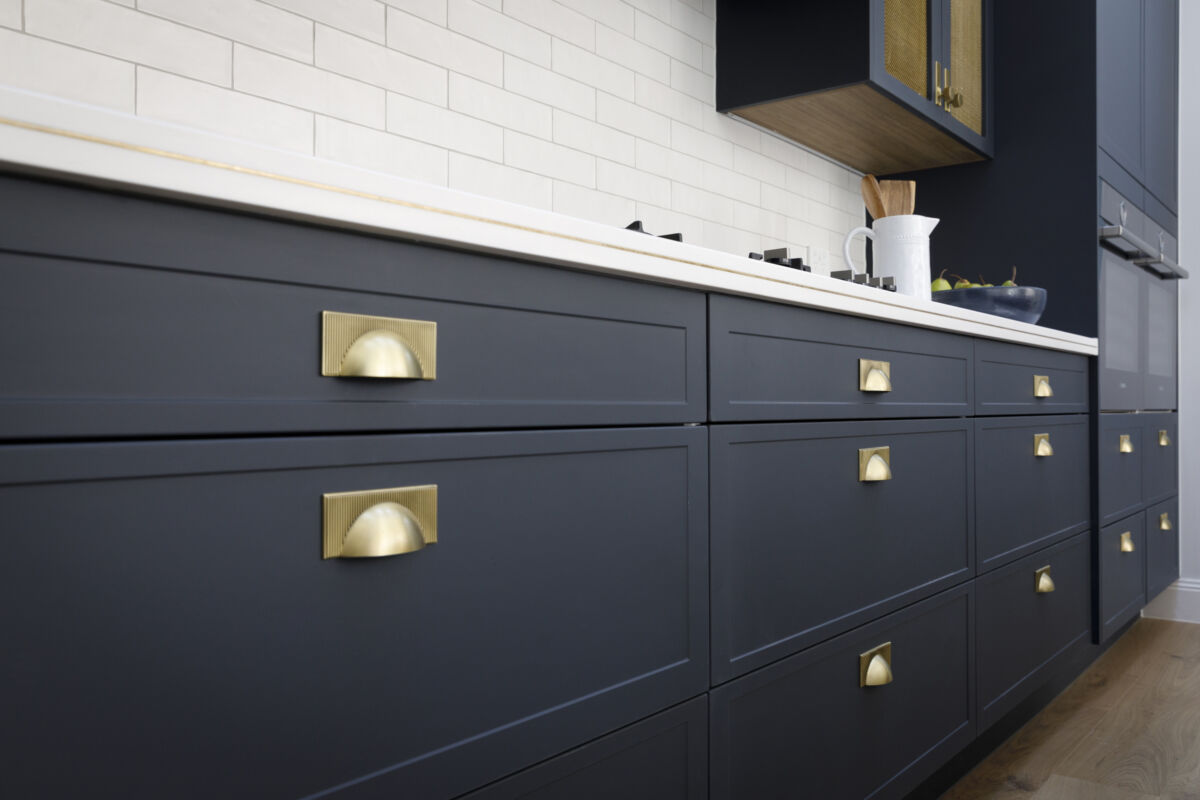 Shaker-style cabinetry has been a constant favourite in Australian homes, lending itself perfectly to Hamptons, Coastal and Country-inspired spaces. Shaker doors can come in several designs, from bold and ornate to more subtle and restrained, meaning they are an excellent option for both classic and more modern kitchen styles.
While we have a number of Shaker door designs on offer within our range, we feel our brand new Montauk door will be one of the most sought-after styles in 2022. Featuring a shaker-style profile with a thinner 40mm rail surround, this door design has a luxurious matte finish in several stylish colours, offering a contemporary take on a traditional Shaker profile. To enhance its beauty we suggest integrating appliances and accessories such as dishwashers and bins behind joinery to create a seamless look.
Coming up roses.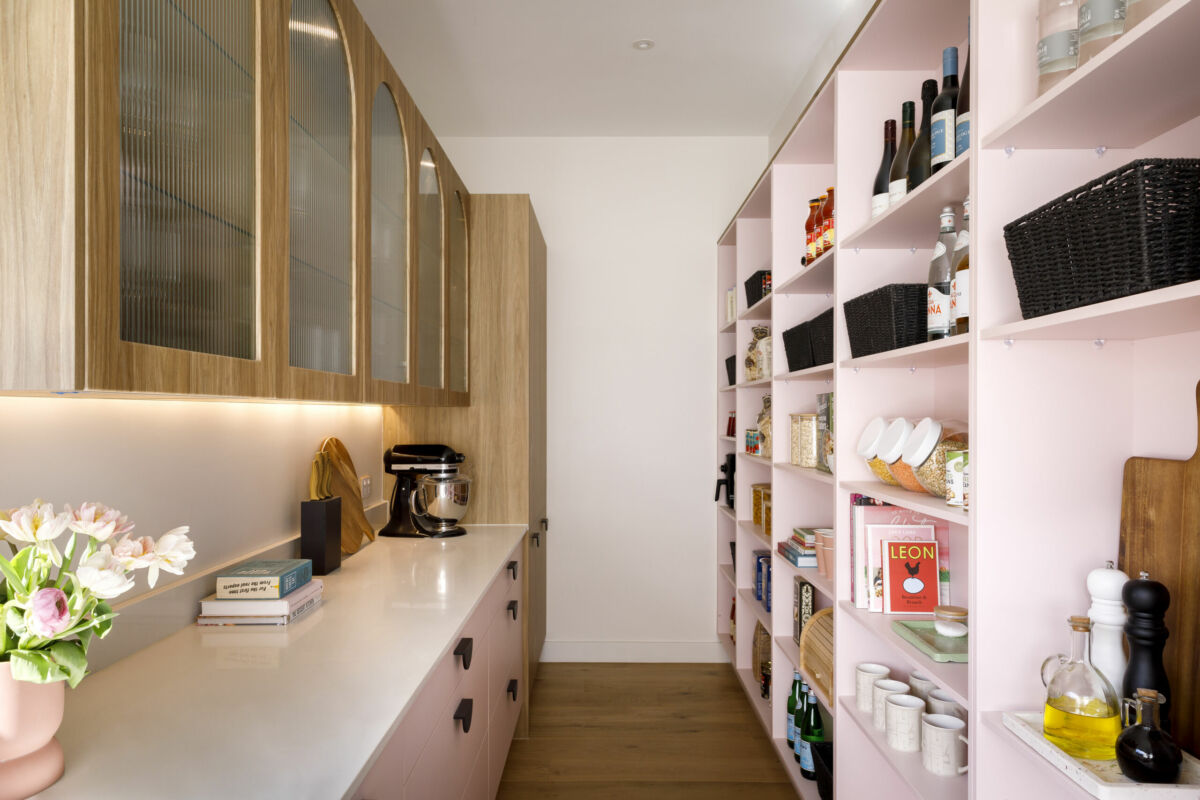 Using shades of pink within your kitchens' colour palette may seem like a bold choice, yet when paired with classic neutrals such as white, grey or even timber-look joinery, we're tipping it to be an emerging trend next year. Eclectic couple Tanya & Vito showcased how to achieve this successfully in the butler's pantry that they produced on The Block Fans v Faves. The blush pink of our new colourway Ballina Rose' All Day Natural took centerstage while perfectly balanced with timber and white tones.
Natural beauty.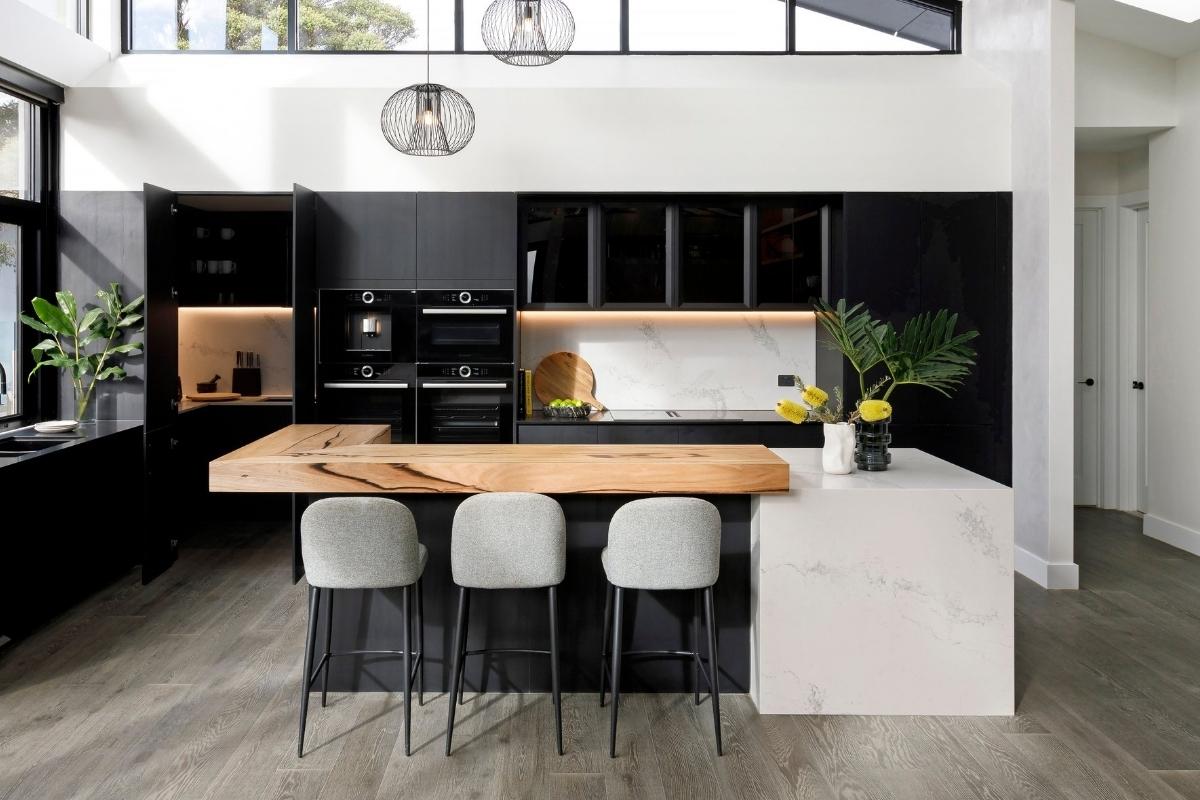 One of our favourite kitchen trends from this year that will endure for years to come is a focus on organic, raw and natural finishes in various elements from cabinetry to benchtops. Including timber tones in your kitchen design adds warmth and depth and works well for both modern and more classic-inspired spaces. Add timber to your benchtops or include open shelving to break up banks of cabinets.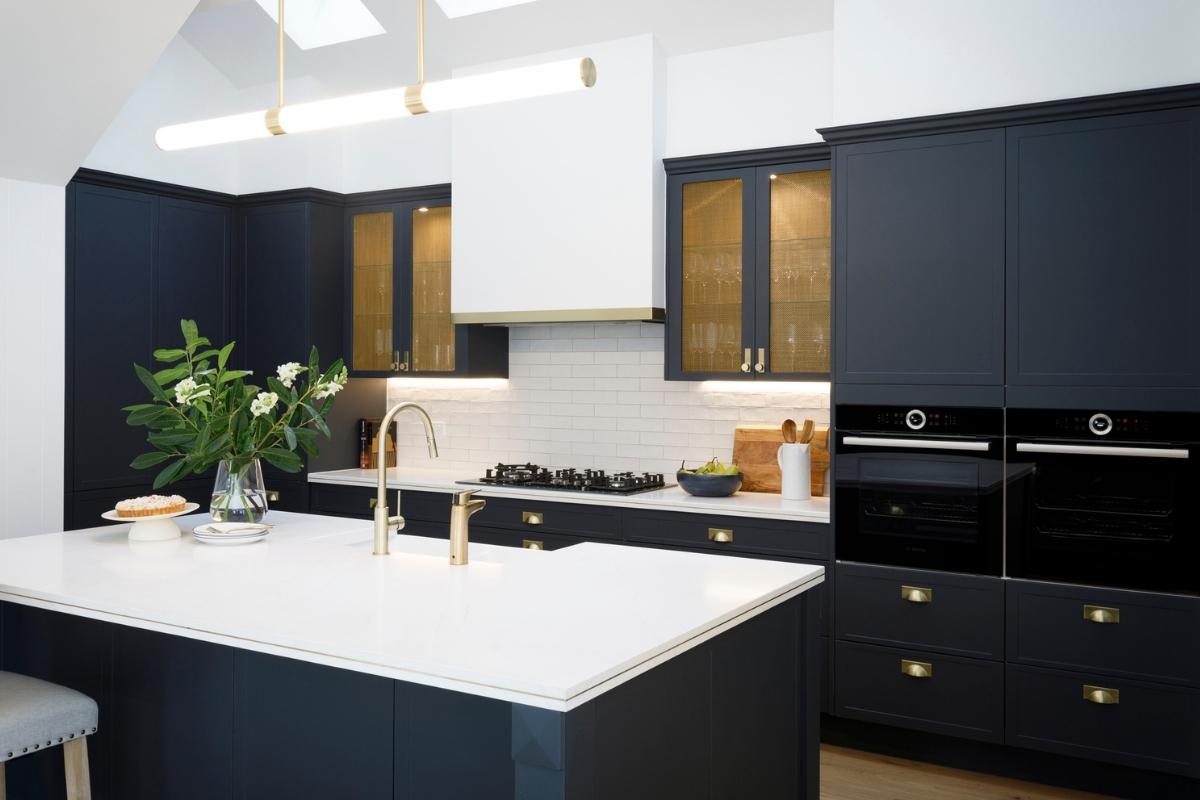 One of the show-stopping elements of Kirsty and Jesse's winning kitchen on The Block was their use of Montauk doors in Ink Matt, an inky blue with Patina Mesh Inserts. The Brass Patina is an incredible new addition to the Kinsman range. Made from uncoated genuine brass mesh, which will age and oxidise over time, this door treatment is an extraordinary design component within the room. The metal of choice in interior design, brass complements natural and organic-inspired surfaces, injecting the perfect amount of glamour to your kitchen.
Pay attention to your pantry.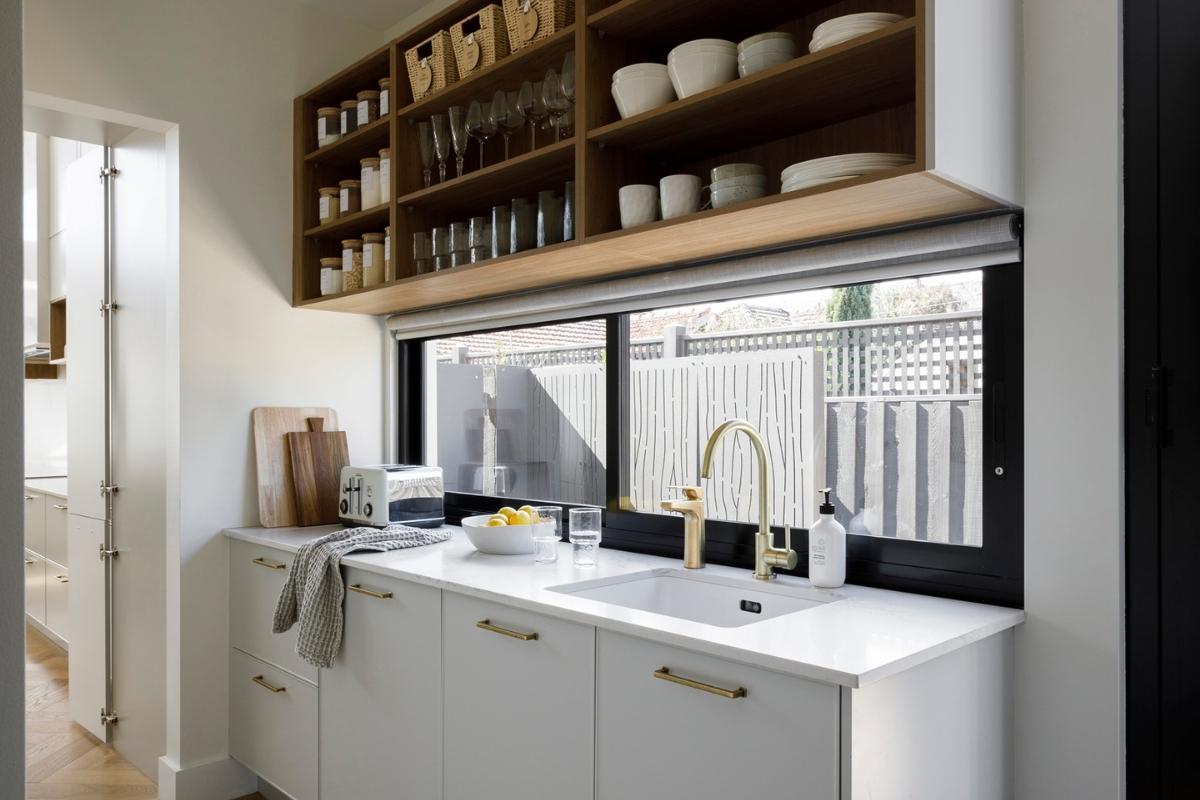 While it's well known that kitchens sell houses, a great pantry can also add significant value to your home. Whether its a large butler's pantry, a walk-in style or a storage space found within the main kitchen, a pantry is essential in any successful kitchen design, providing dry food storage for you and your family.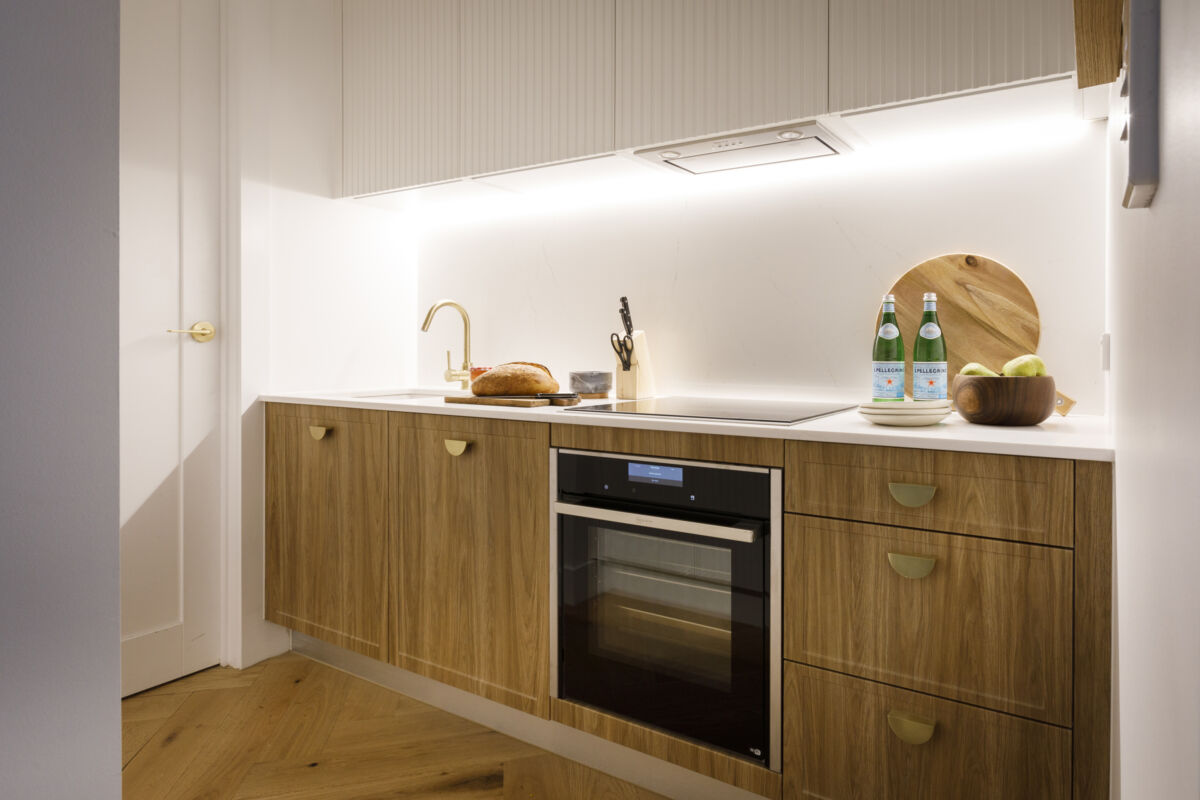 One of the most controversial moments of judging during Kitchen Week on The Block was the judges reaction to Mitch and Mark's lack of dry food storage within their kitchen. Deep drawers within the main kitchen space is a great option if there is no space for a more traditional tall pantry but you will need to allocated a number of drawers for dry food, not just one. One of the main advantages of drawers is that you can view and access all the contents within, which a cupboard pantry does not. To address this we suggest adding our Stainless Steel Internal Drawers with Acrylic Base to your design. Problem solved!
All in the details.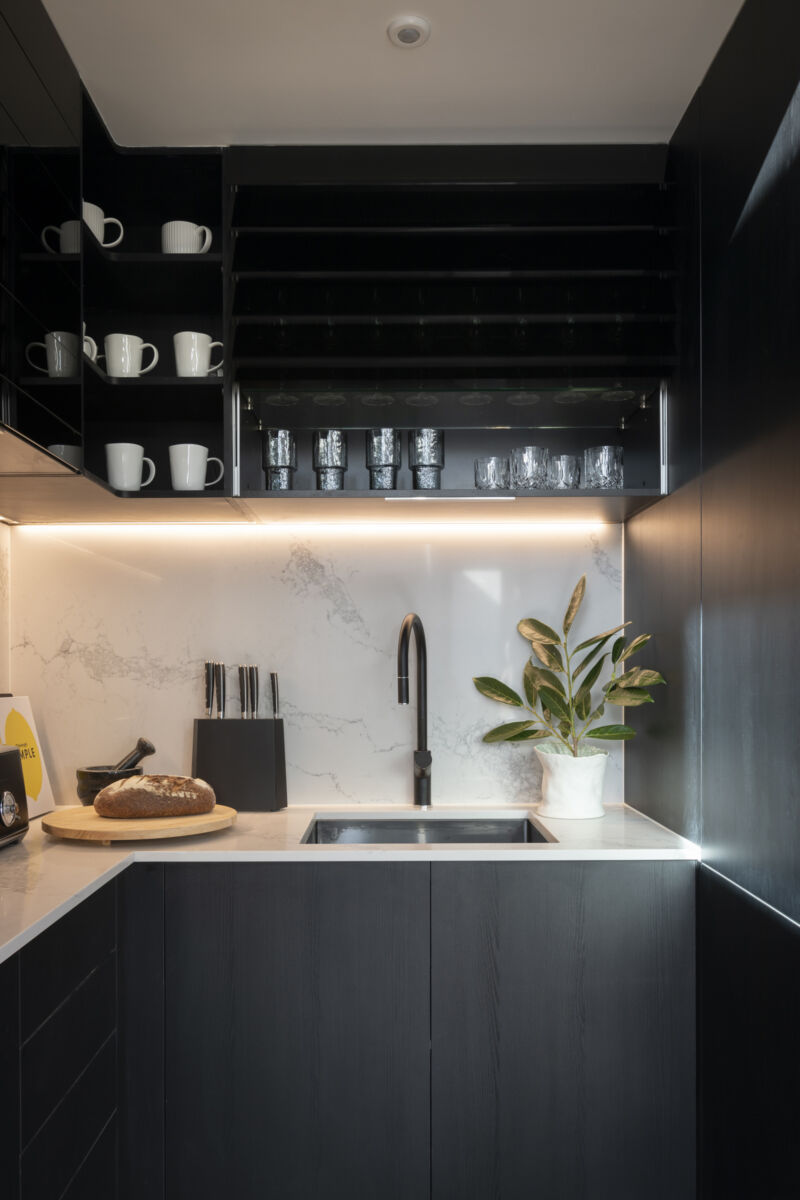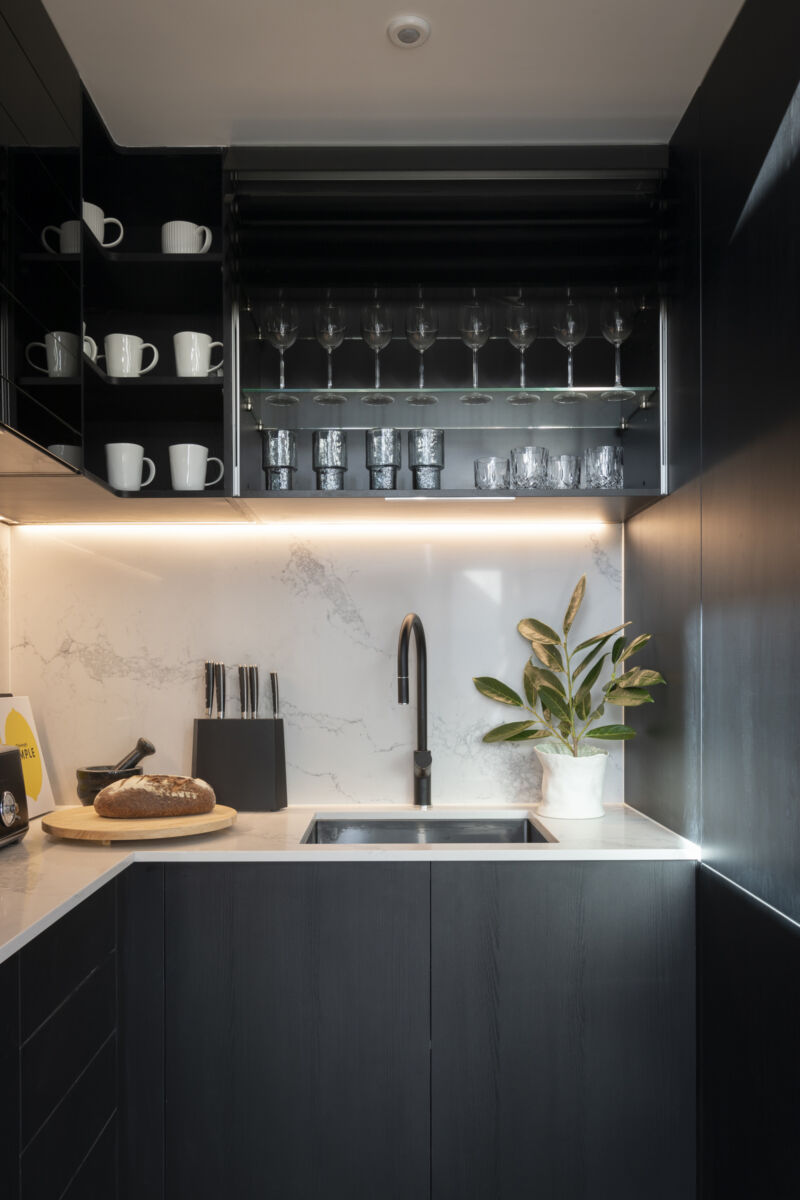 A great kitchen is one that not only looks beautiful but is highly functional and easy to use. We are proud to work with one of our partners, Häfele, to bring an impressive range of storage accessories and solutions that will transform how you use your kitchen. Throughout The Block, these products are featured throughout each home. For example, twins Luke and Josh produced a stylish walk-in pantry that included Glass Climber Cabinets – at a finger's touch at the base of the cabinet; the glass frames raise electronically to reveal the contents within, while internal lighting automatically turns on as the doors lift!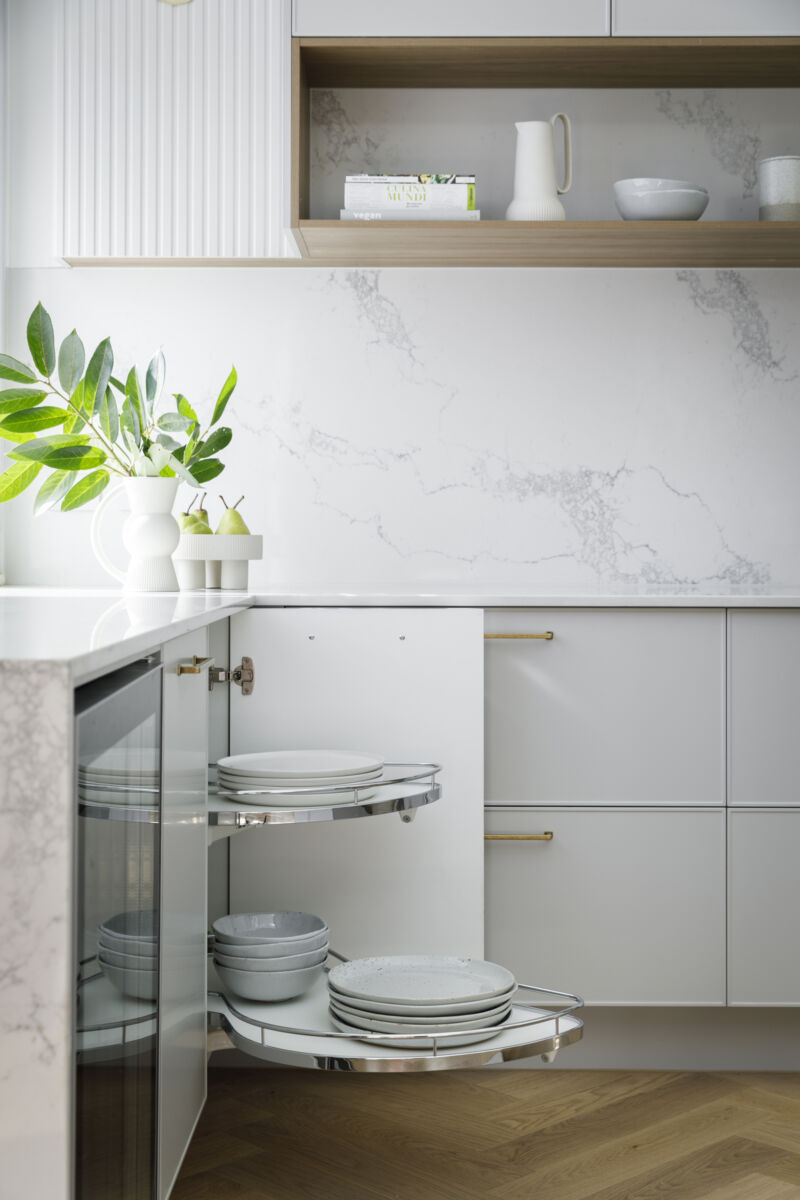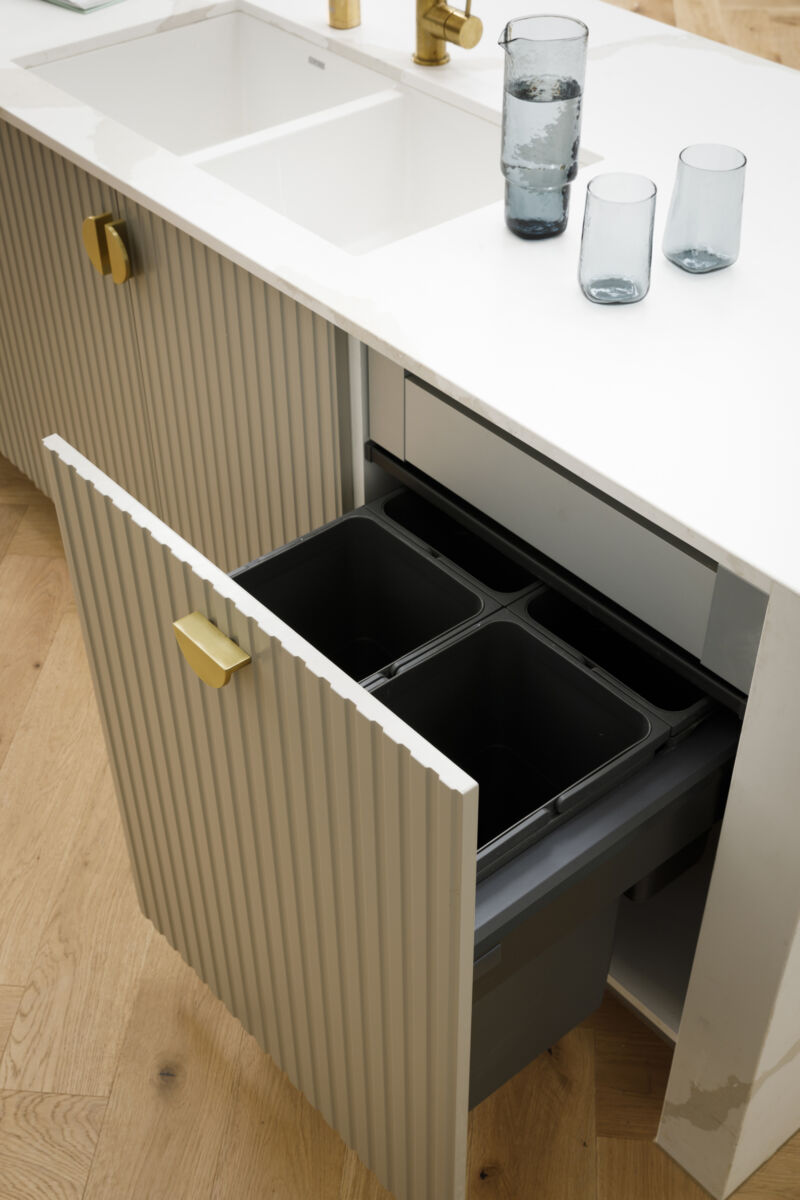 Even humble accessories such as bins or pesky corner cupboards have been considered. The Häfele Ninka Bin offers slide-out dual 26-litre bins that can be integrated behind Kinsman joinery. The result is a clean, streamlined look while ensuring that you can conceal and sort your waste and recycling efficiently. Likewise, the LeMans Corner Pull Out System allows easy access to a corner entire unit thanks to two trays that swivel entirely out of the cupboard, ensuring full access to the items stored within.
With such an exciting and stylish mix of kitchen design trends dominating 2022, you're sure to be inspired when designing your new Kinsman Kitchen.
Ready to start the new year with a new Kinsman Kitchen that is the perfect fit for your home and family?
Book your in-store, in-home or virtual design appointment HERE.
For more inspiration, ideas, and rooms on The Block Fans v Faves, download our latest catalogue HERE.