Elevate Your Kitchen With Stylish Storage Solutions from Häfele
Here at Kinsman, we believe that a great kitchen is one that not only looks beautiful but is highly functional and easy to use. Throughout this season of The Block Fans v Faves, we were thrilled to launch and showcase several Häfele storage accessories as well as our brand new Cube Ready to Assemble Range. Below we take a closer look at the new collection and the accessories that will elevate your Kinsman Kitchen design.
Kinsman's Cube Range & Häfele Assisted Living Products.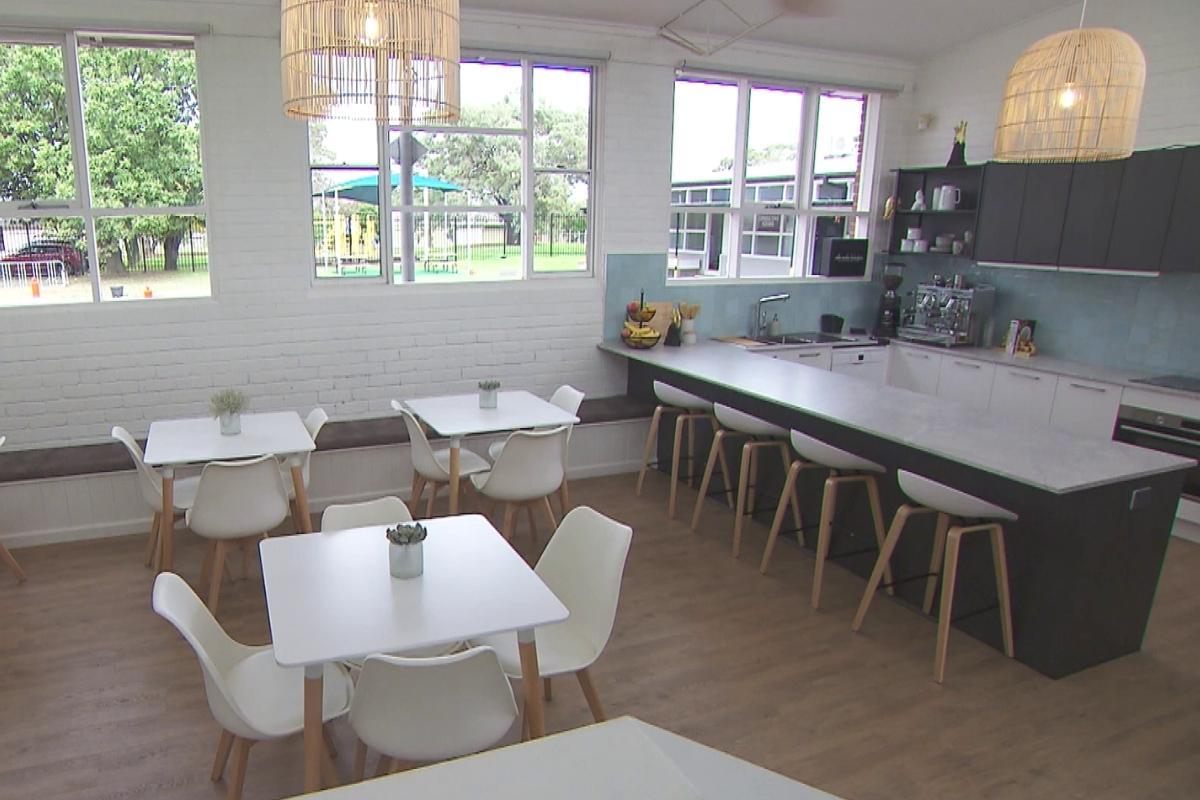 Back at the beginning of Kitchen Week on The Block, All-Star contestants Mitch & Mark and Ronnie & Georgia were given an extra kitchen to deliver! However, both teams were thrilled at the task at hand- producing a kitchen and learning space for the incredible children and educators at Tombolo Academy. Enter Kinsman Kitchens new ready-to-assemble Cube Range and Häfele's Assisted Living products. Brand new to the Kinsman family, Cube is our evolutionary ready-to-assemble range of cabinetry that offers continuous colour so that the internal carcass matches the exterior of your doors. Designed to be used throughout your home, the cabinetry is easy to assemble thanks to European-design metal cam and pin fittings. This means that you or a handyperson can put together the joinery in your kitchen, laundry, home office and media rooms in no time at all. Available in four interior colours and six anti-fingerprint door options with no visible fittings or exposed screws, the collection is inspired by international trends but made here in Australia.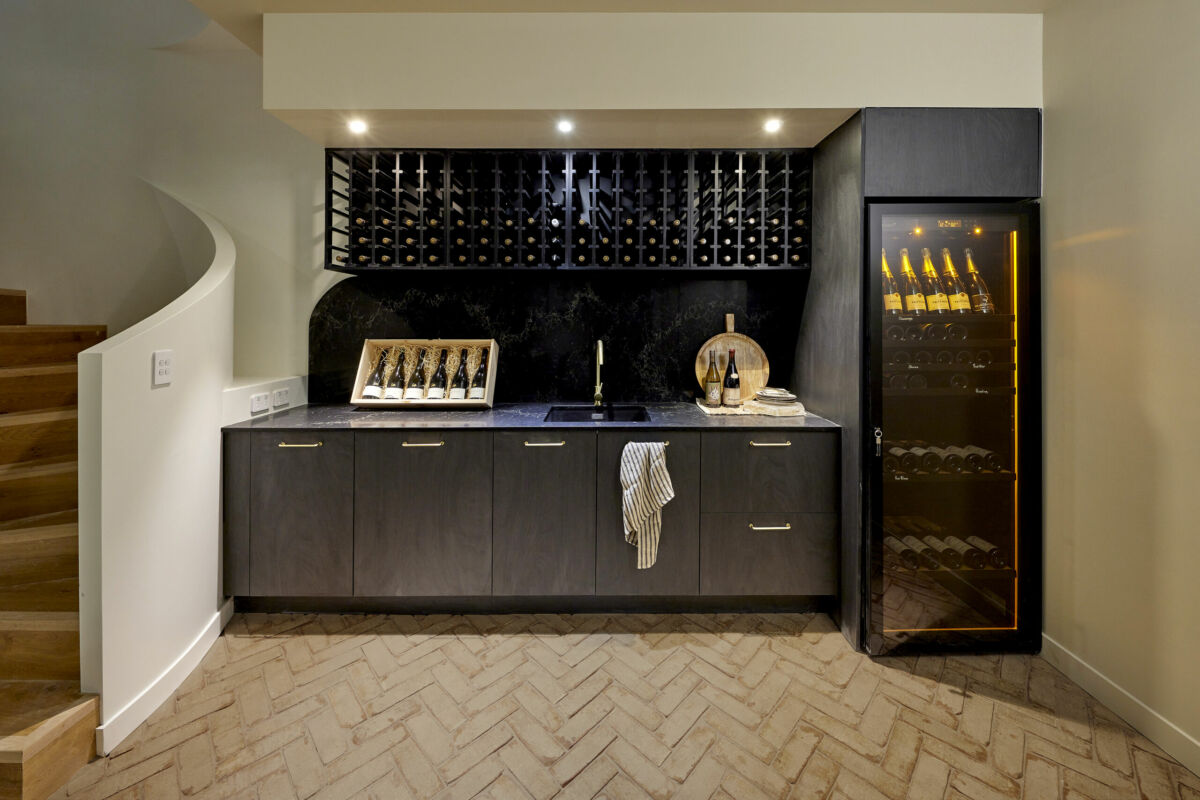 Smart and savvy, Cube cabinetry featured in the wine cellars on The Block Fans v Faves, resulting in show-stopping looks.
Several Assisted Living by Häfele products were incorporated into the design of the Tombolo Academy kitchen to ensure it's a flexible and multi-functional space tailored to the students. Each product is designed to offer assistive devices for accessibility and equipment for ergo and physiotherapy rehabilitation. It includes a number of products for kitchens, with motorised all-height adjustable systems for benchtops and cabinets allowing for easy access and independent use, and can be operated electronically or manually. The kitchen offers a mixture of ROPOX Diagonal – Electric Diagonal Height Adjusted Wall Cabinets, VERTI Diagonal Electric Vertical Height Adjusted Wall Cabinet, and I-MOVE Lift Up Trays, ticking all the boxes for the students and educators of the Academy.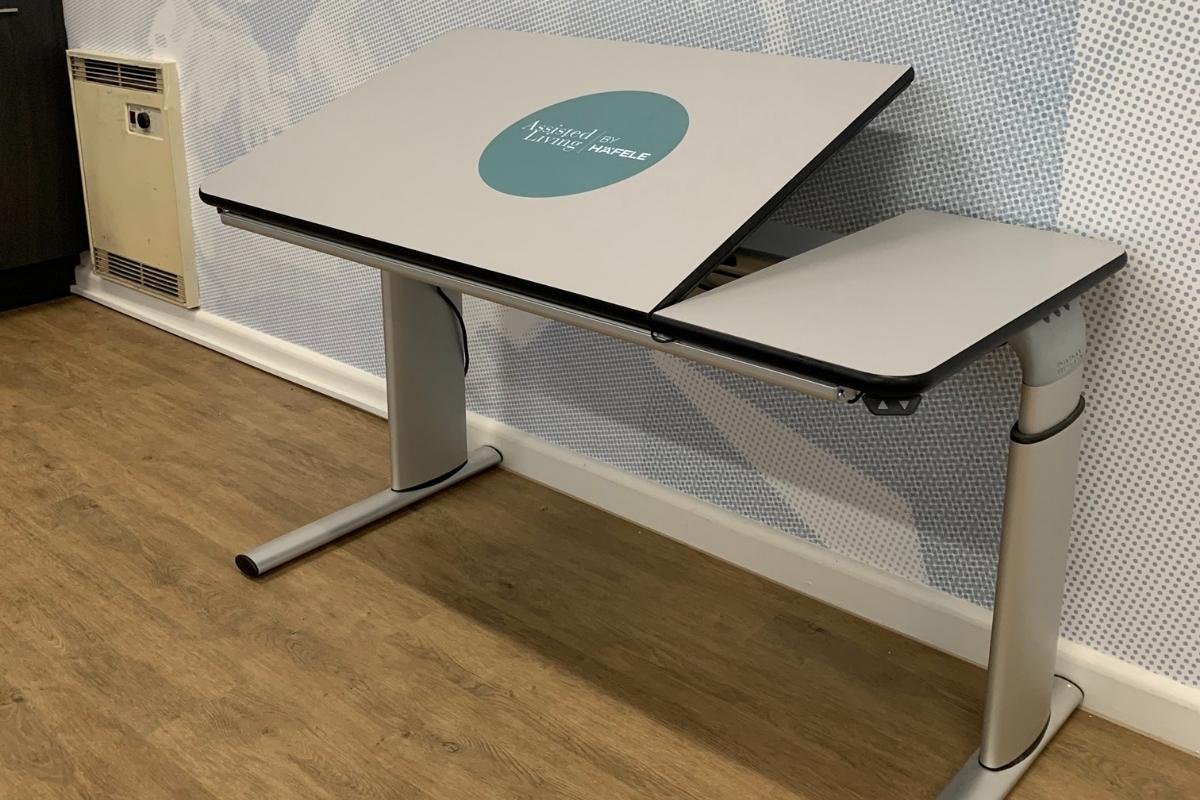 This kitchen showcases the superiority and flexibility of both Kinsman's Cube Ready to Assemble Range and Assisted Living by Häfele products- imagine the incredible spaces you could create with one or both in your own home!
LeMans Corner Carousel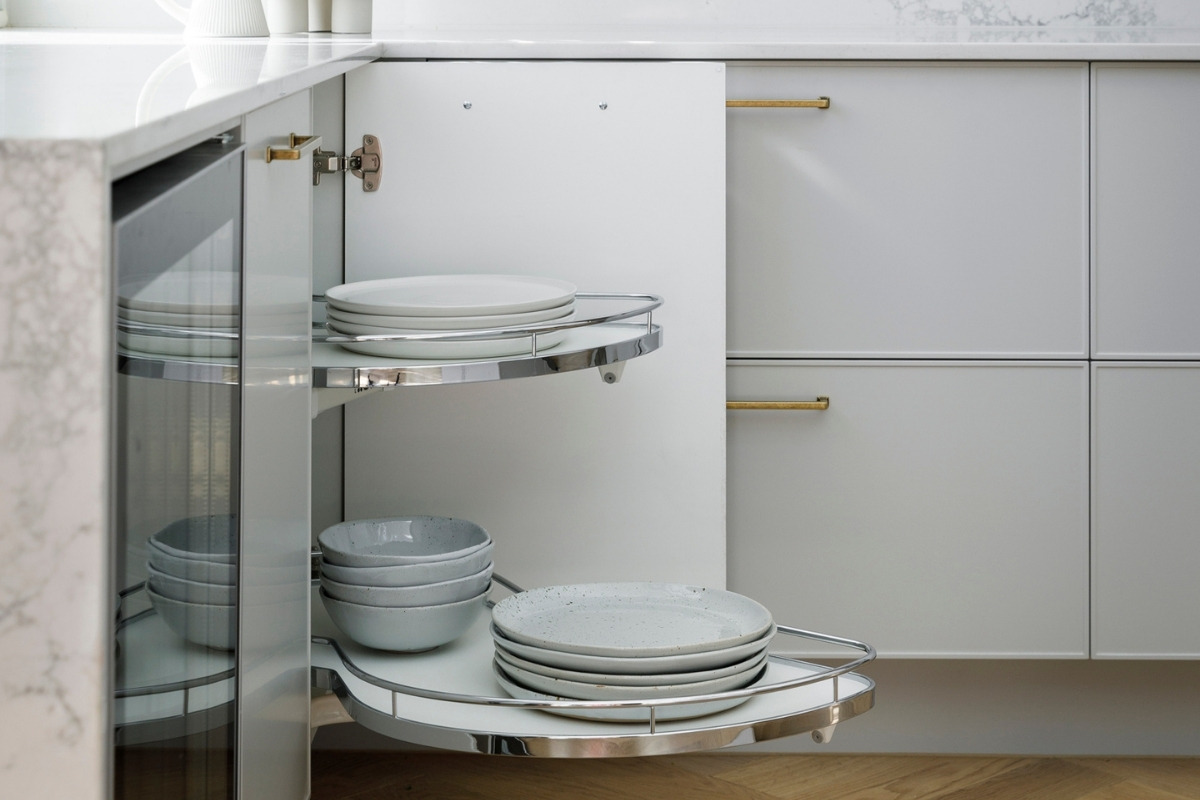 L-shaped and U-shaped kitchens are highly popular layouts within Australian homes, allowing plenty of storage and bench space. However, the downside to these layouts is the tricky corner cupboards that can be difficult to access. Enter the LeMans Corner Pull Out System, which allows easy access to the entire unit thanks to two trays that swivel entirely out of the cupboard, ensuring full access to the items stored within. Each tray can hold up to 25 kilos of weight, meaning that you can organise many kitchen essentials, including pots and pans or dinnerware.
Glass Climber Cabinets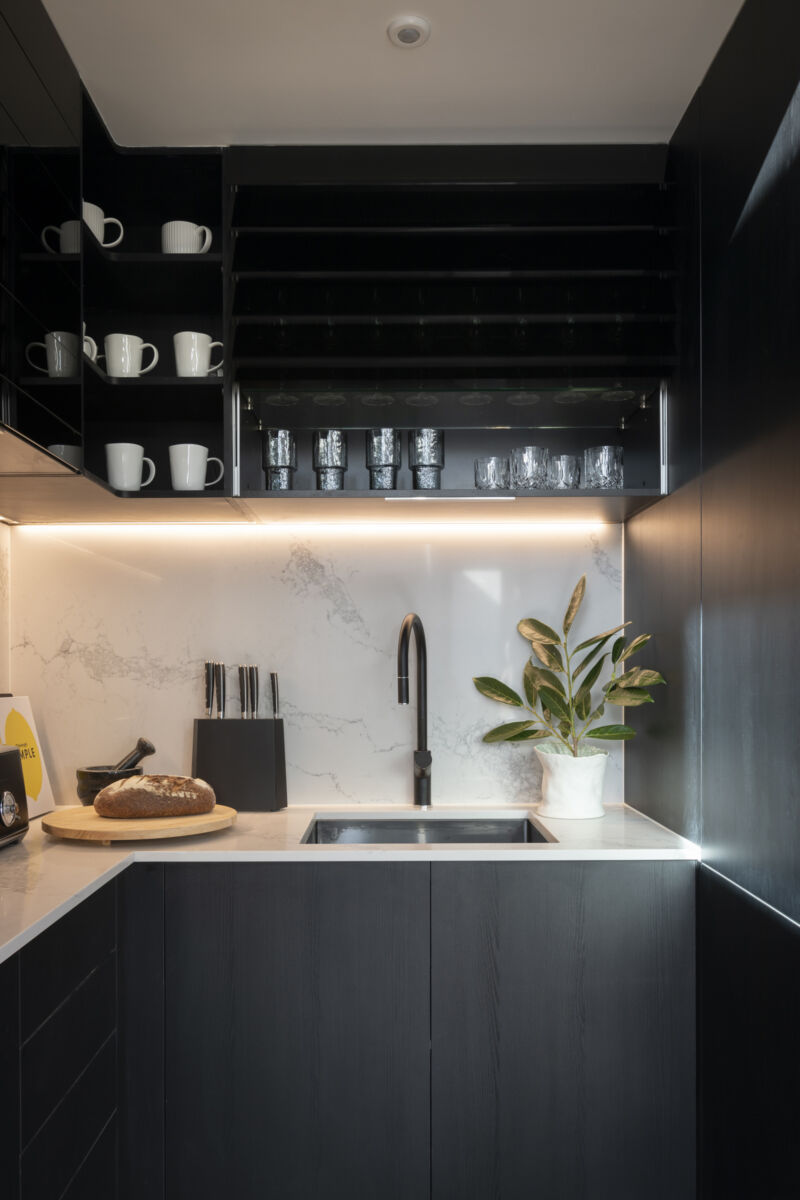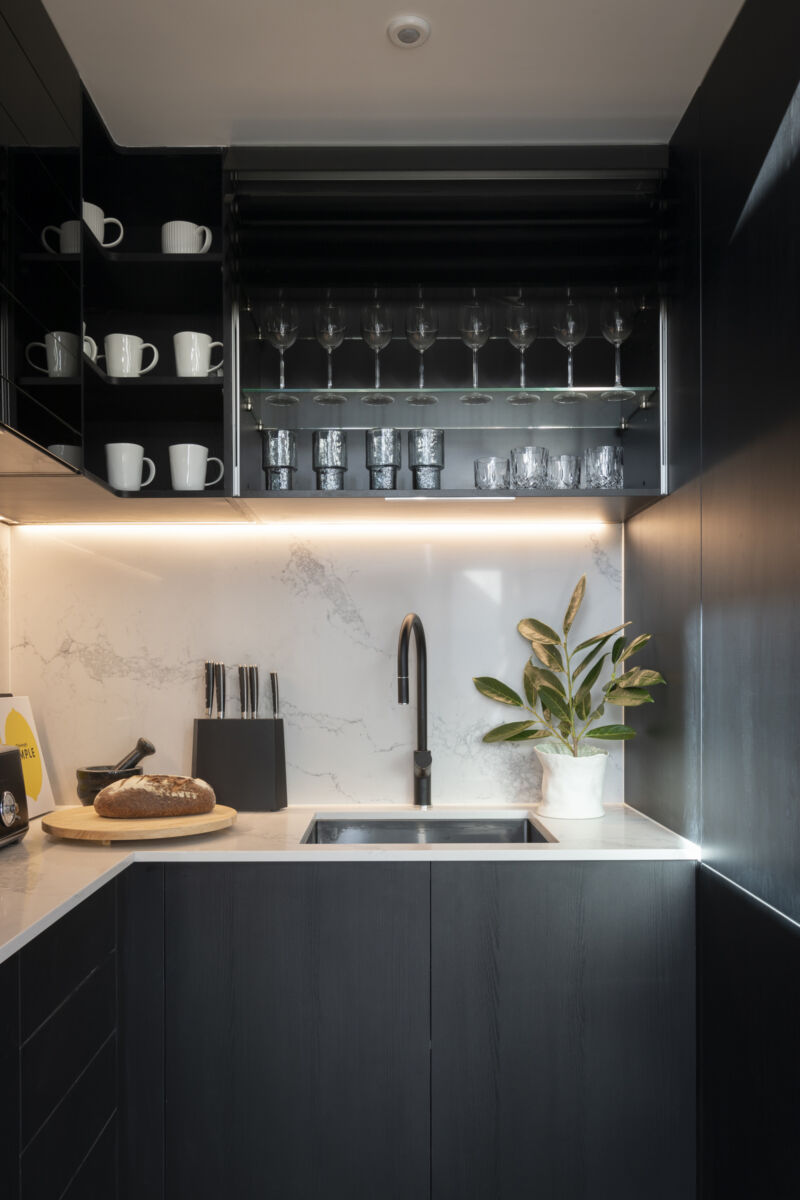 Twins Luke & Josh carried their modern, architectural aesthetic throughout their entire house, showcased perfectly within their contemporary monochromatic kitchen. A hidden walk-in pantry complements the main kitchen area, creating the perfect place to hide away mess while entertaining. A highlight within the design is the Glass Climber Cabinets. At a fingers touch at the base of the cabinet, the glass frames raise electronically to reveal the contents within, while internal lighting automatically turns on as the doors lift!
Ninka Bins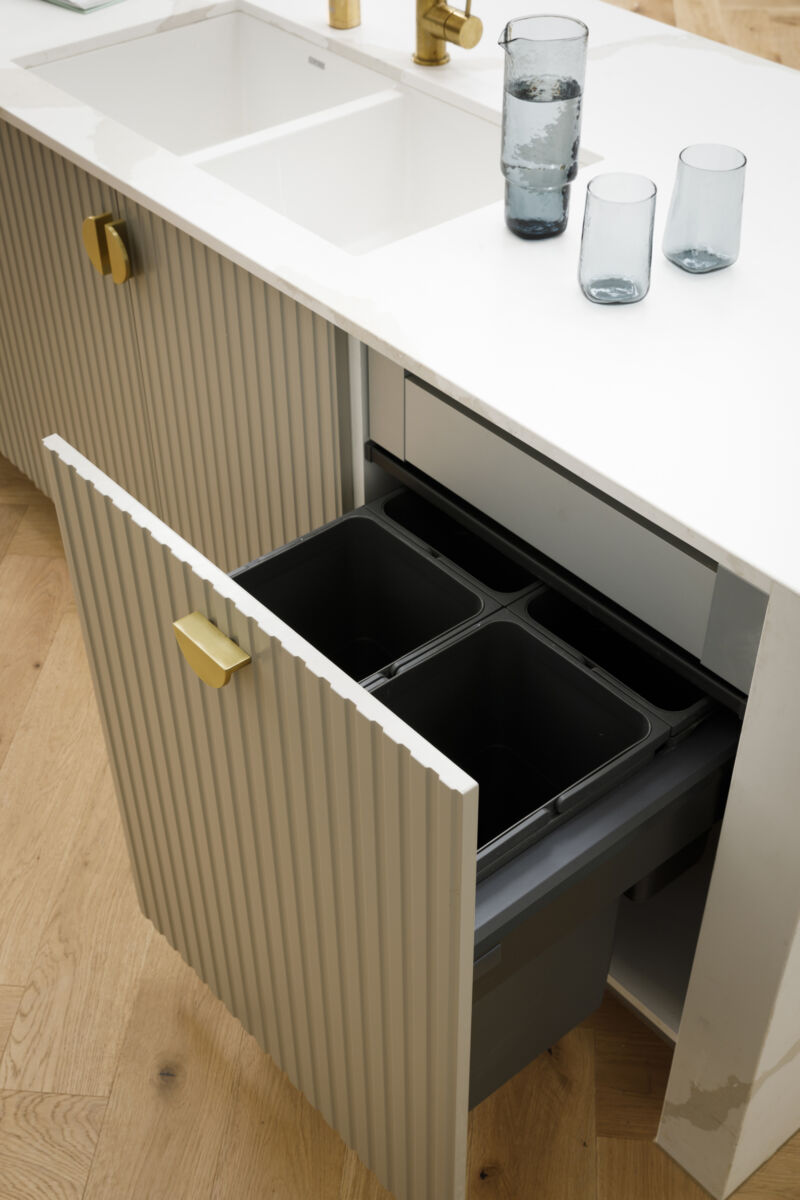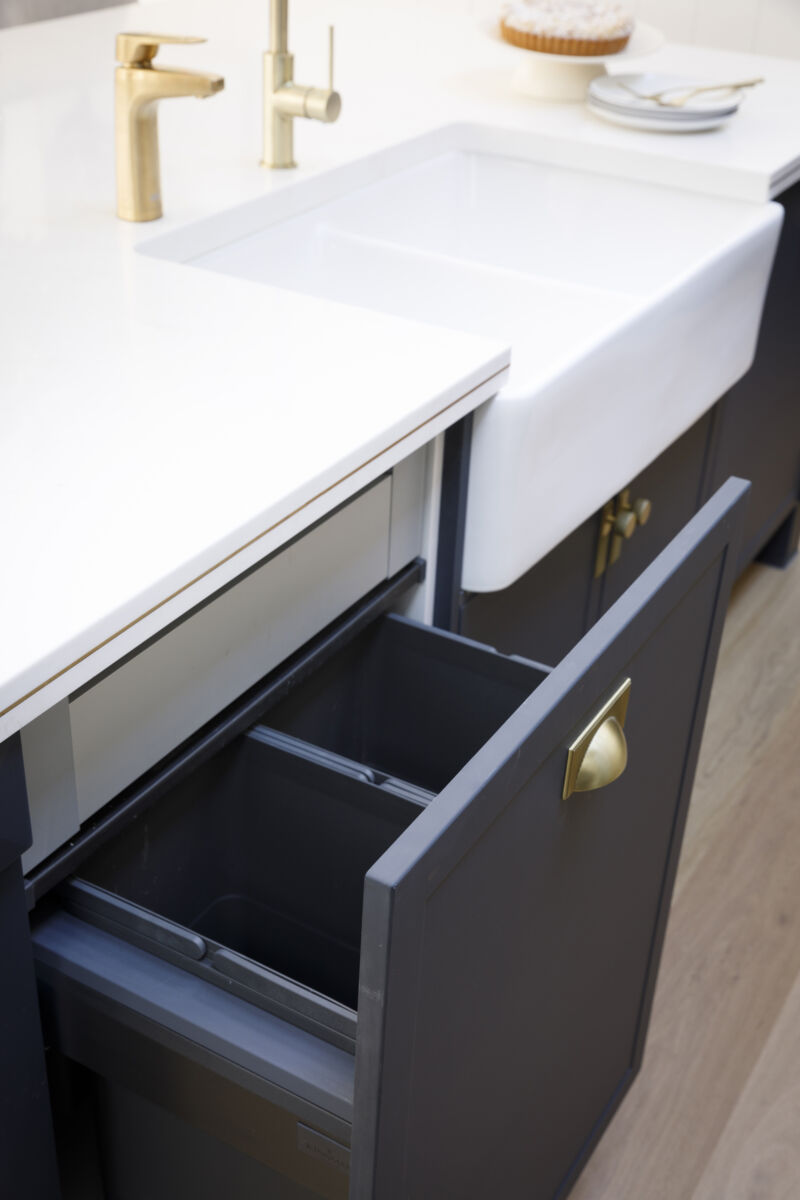 The humble bin may not be the first thing you think of when you're dreaming of your perfect kitchen; however, it is an essential part of the Cleaning Zone within your layout. The Häfele Ninka Bin is a wonderful option, offering slide-out dual 26-litre bins that can be integrated behind Kinsman joinery. The result is a clean, streamlined look while ensuring that you can conceal and sort your waste and recycling efficiently.
Premium LED Strip Lighting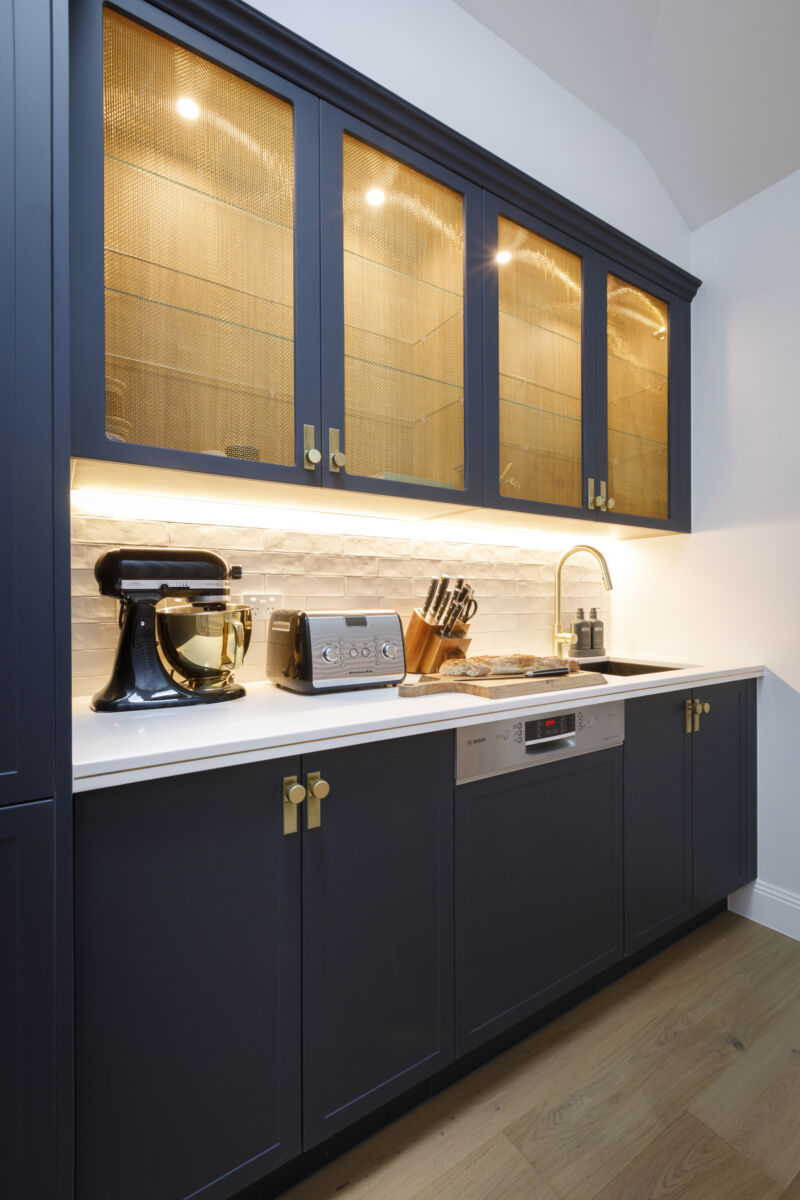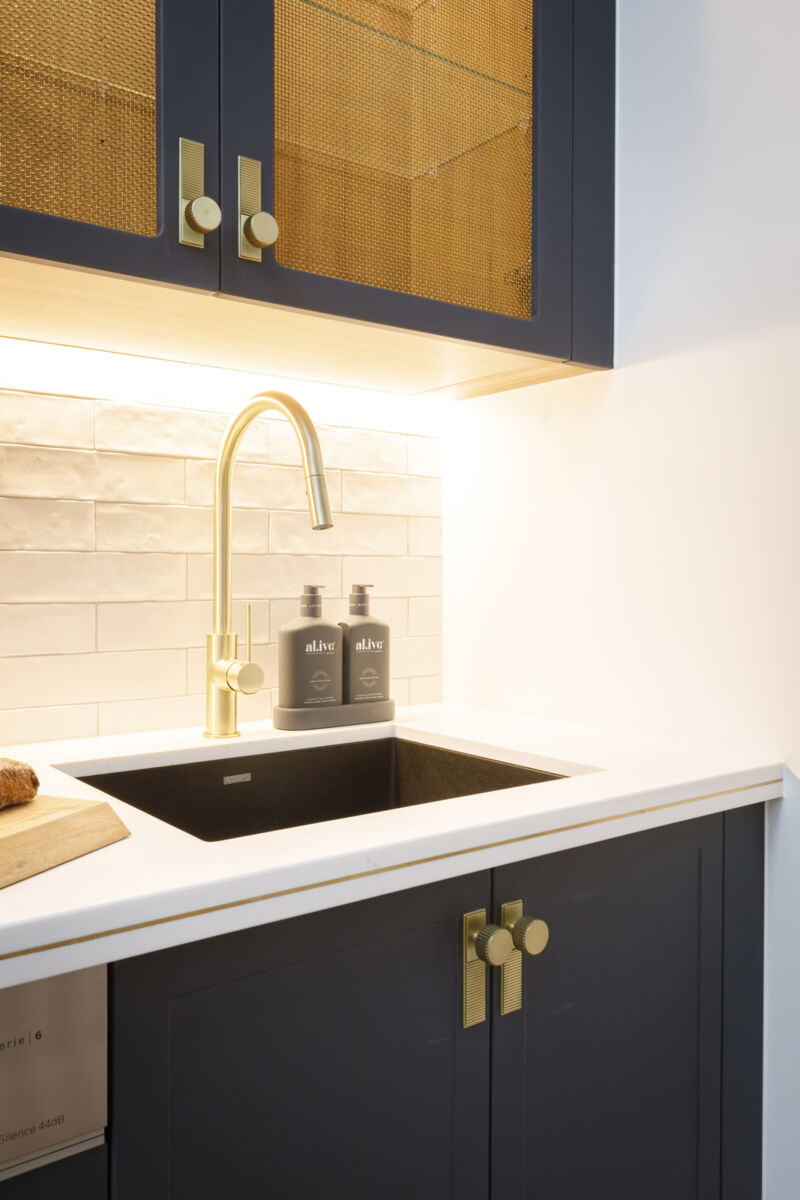 A considered lighting scheme will transform your kitchen from both a practical and style perspective. For example, you will want to keep prep zones well-lit to ensure the safe preparation of food, which can be achieved with LED downlights. Our favourite lighting option, however, is Häfele Premium LED Strip lighting. Run below wall cabinets to highlight beautiful splashbacks or along kickboards to create a floating effect.
Kick off the new year with a Kinsman Kitchen that ticks all of the boxes!
Book your free in-home or virtual design consult HERE. Discover all the details of the new Cube Ready To Assemble Range when you download the catalogue HERE.