Kinsman Kitchens welcomes two new colours to the Somersby family!
In our previous blog (the first for the year) we predicted an increase in the use of colour in Australian kitchen design at the beginning of this exciting new decade. And to celebrate this we are excited to introduce two colours – Oyster Grey and Oxford – to our popular modern Shaker-style door Somersby range!
White kitchens have historically been, and still are, the most popular colour choice in kitchens throughout Australia – and in many ways for good reason. A white kitchen is a classic and timeless choice- not to mention we are consistently told that it's the smart choice for resell.
However, when done thoughtfully colour has the power to transform your kitchen space in a way that an all-white palette cannot. Read on to be inspired to use Oyster Grey or Oxford in your new Kinsman Kitchen.
Shades of Grey.
Our Somersby door is a great door selection if you are looking to create a classic yet modern Hamptons, Coastal or Country style kitchen. With it's simple yet eye-catching Shaker-profile it is one of our most popular door styles and Oyster Grey is a welcome addition to the existing colours on range.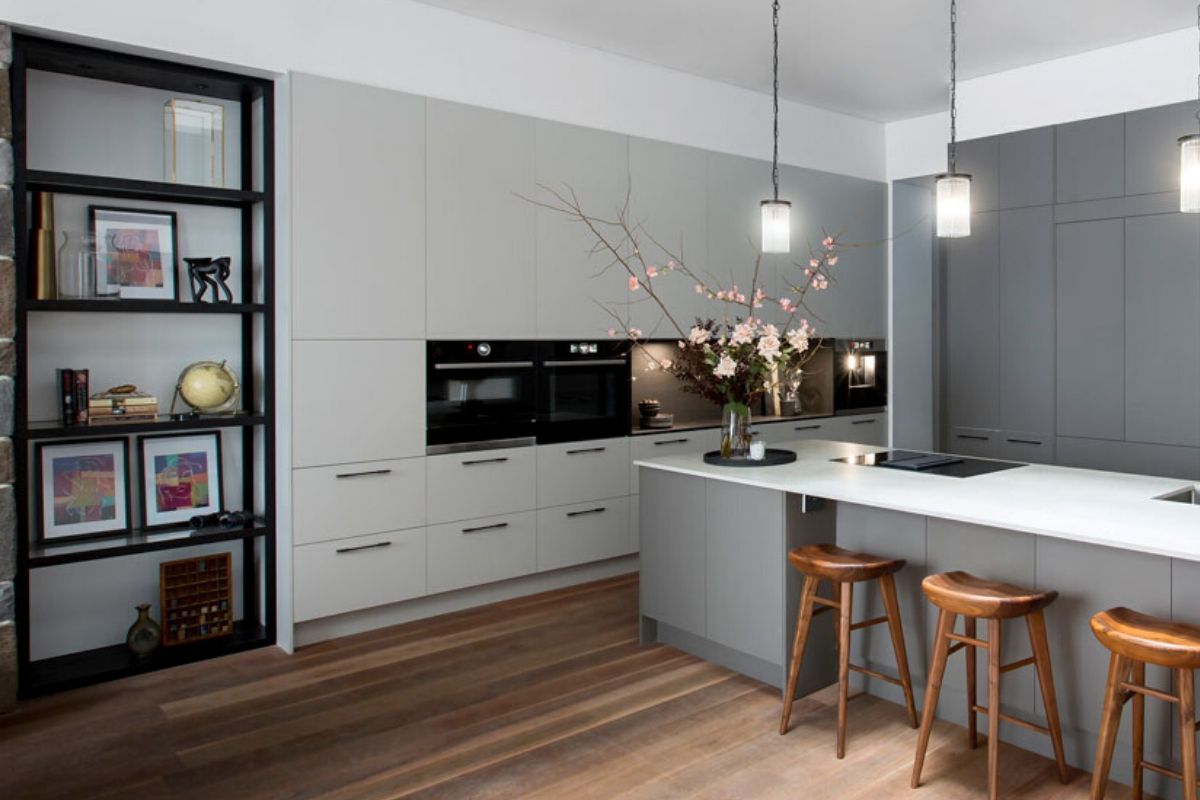 Oyster Grey, as seen in El'ise & Matt's Kinsman Kitchen on The Block 2019 is now available in shaker style door range, Somersby. 

This soft grey colour is very much on trend across all Kinsman Kitchens cabinetry styles so it seems fitting that it has been included in the Somersby door range in 2020. Consider using this as a single colour for an entire kitchen, or pair it with matte white or black doors to create a multi-layered look that grabs attention.
Complete the look with marble-look benchtops such as Caesarstone's new Empira White or Frosty Carrina paired with black or silver hardware- we love the Black Anodised Bars for a sleek take on a classic style.

Out of the Blue.
The bold navy Oxford is a welcome new member of the Somersby family. There has been a strong focus on blue tones since Pantone announced Classic Blue as their Colour of The Year for 2020- describing it as "instilling calm, confidence and connection". Whilst similar to Classic Blue, Kinsman's Oxford is a deeper and more sophisticated navy blue- perfect for Australian kitchens.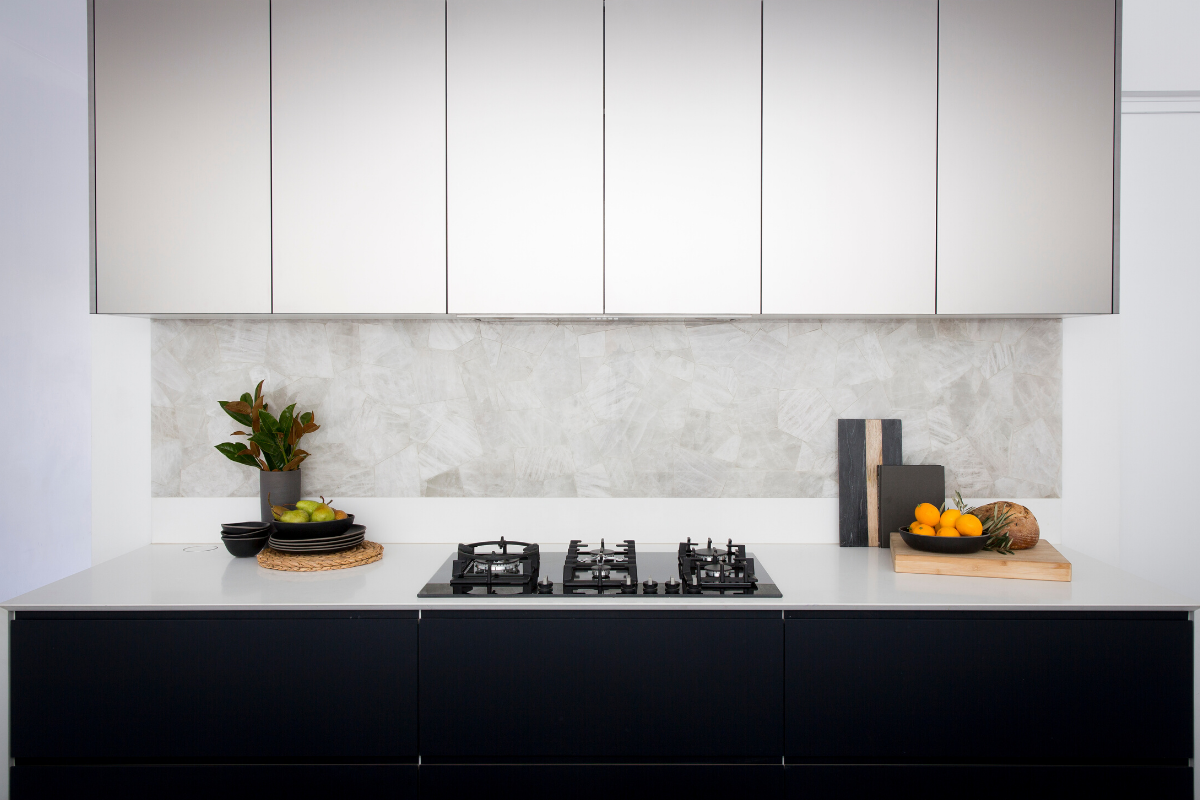 Oxford, the deep and sophisticated navy as seen in Mitch & Mark's  Kinsman Kitchen on The Block 2019 is now available in shaker style door range, Somersby.
For the daring Somersby Oxford could be used throughout your entire kitchen. Too risky? We understand and recommend mixing it with a matte white or light grey door – ensuring these glamourous Navy doors are a stand out feature in your room.
Up the luxe factor with thoughtful pairings of benchtops and hardware with your cabinetry. Gold or brass-look handles and accessories such as sinks and taps are perfect for this look- we love the Matt Brass Rounded handles and our Tall Brass Taps.
A classic marble-look benchtop such as Caesarstone's Statuario Maximus adds further to this luxurious palette. Alternatively tops in our timber-look and feel laminates such as Natural Halifax Oak are a perfect choice if you wish to create a distinctive and glamorous country-style kitchen.

Inspired to bring one or both of these new Somersby colours into your new Kinsman Kitchen?
Book your expert in-home or in-store design appointment HERE and find out about our current offers to create a kitchen you love.
Or want to see more kitchen styles for more inspiration? Download our new Summer catalogue HERE.