Kitchen trends to love in 2020 which will inspire your new Kinsman Kitchen
It's a brand new year and a brand new decade – an exciting time for change, progress and reinvention. Perhaps this is the year that you are going to start that home renovation that you have been dreaming of- and here at Kinsman Kitchens we are here to ensure that your kitchen transformation is one that you'll love and never forget.
Below we explore some of the 2020 kitchen trends we are excited to see shine this year. Read on to be inspired!
Family Focused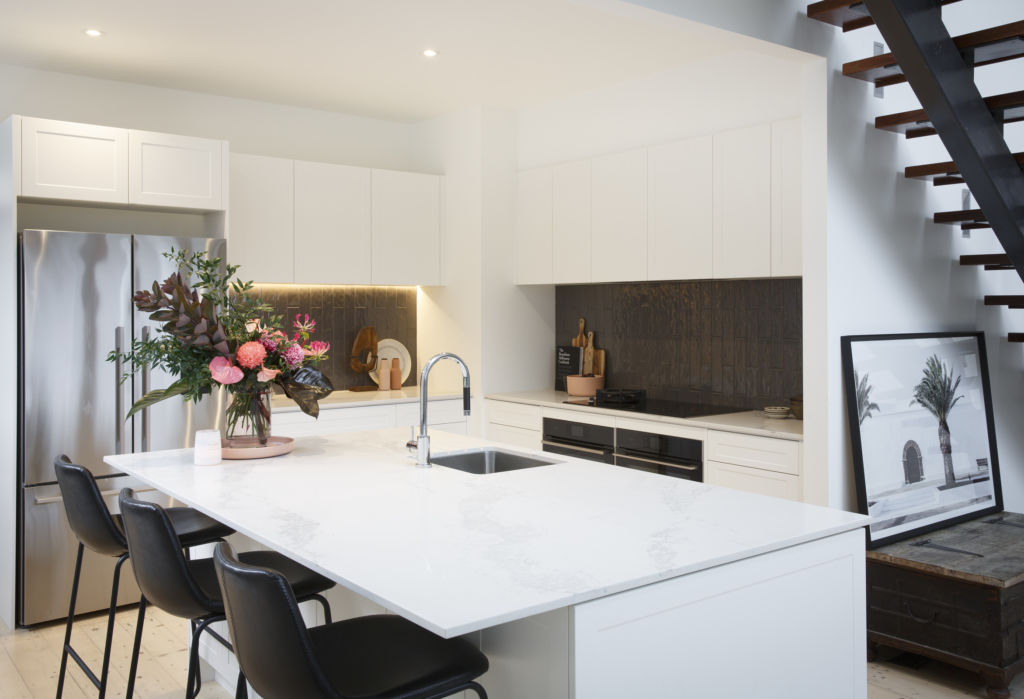 So often you will hear kitchens described as an "Entertainers' delight", or a "Cooks kitchen" or a "Showpiece" kitchen- and whilst certainly we love to create those style of kitchens we also believe that a kitchen can be so much more- and at it's core it is a family space and should be designed as such.
The saying "a kitchen is the heart of the home" is one that is used time and time again, and with good reason. Your kitchen is the beating heart of your home- the place where everyone gathers throughout the day to cook, eat, study, work, entertain, catch up, laugh and to make memories. This apples to any family dynamic- from larger families, to couples, singles, those with children and/or fur-children – and our aim is to create a space that is a perfect fit for you and your family.
Large and inviting island benches are great design feature for creating a family-centric kitchen space. Not only are the fantastic from both a stylistic and storage perspective (because as we know there's no such thing as too much storage in the kitchen)- they are also the ideal place for family, friends and pets to gather together and feel inclusive within the space.
Flow & Connection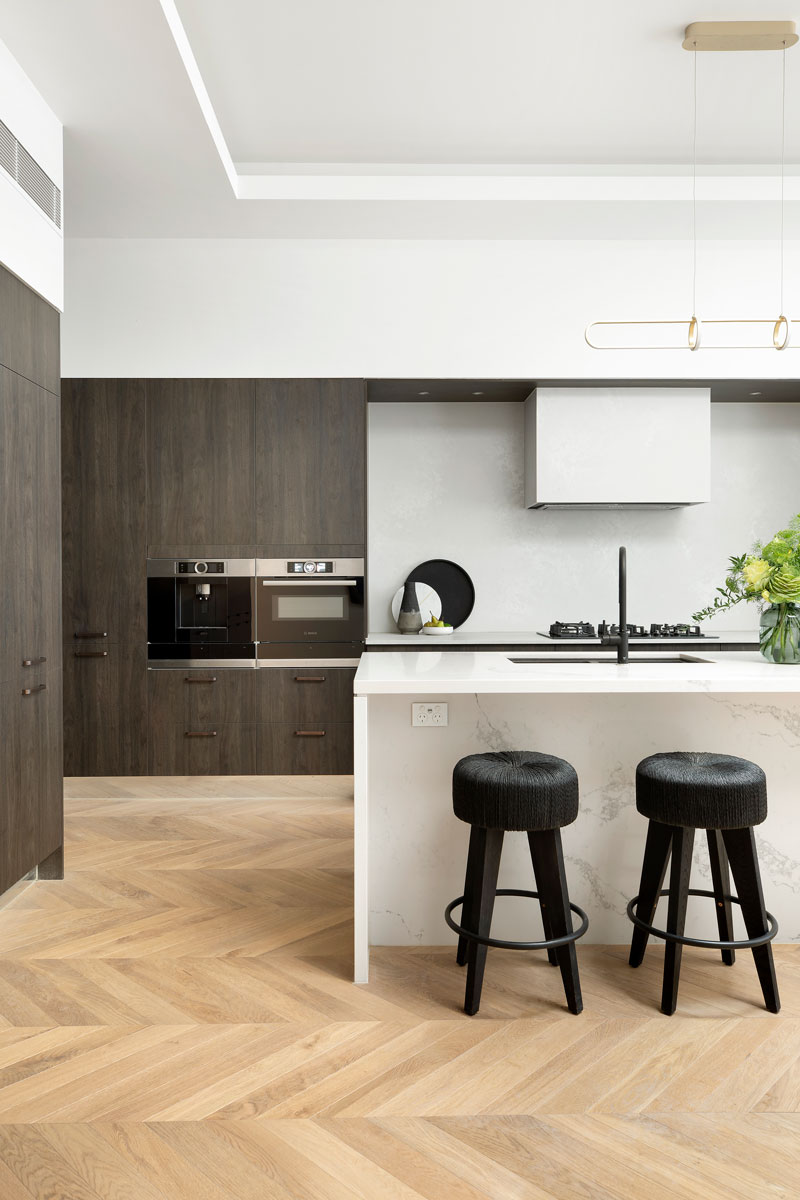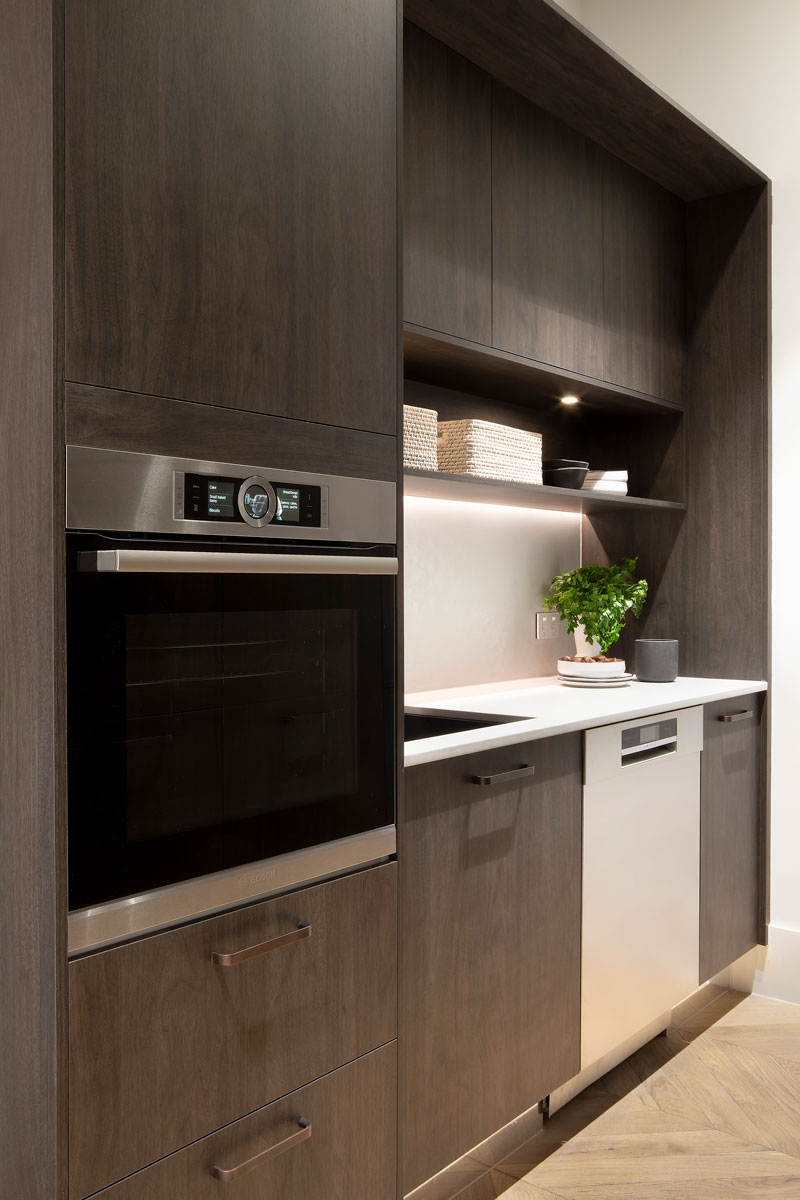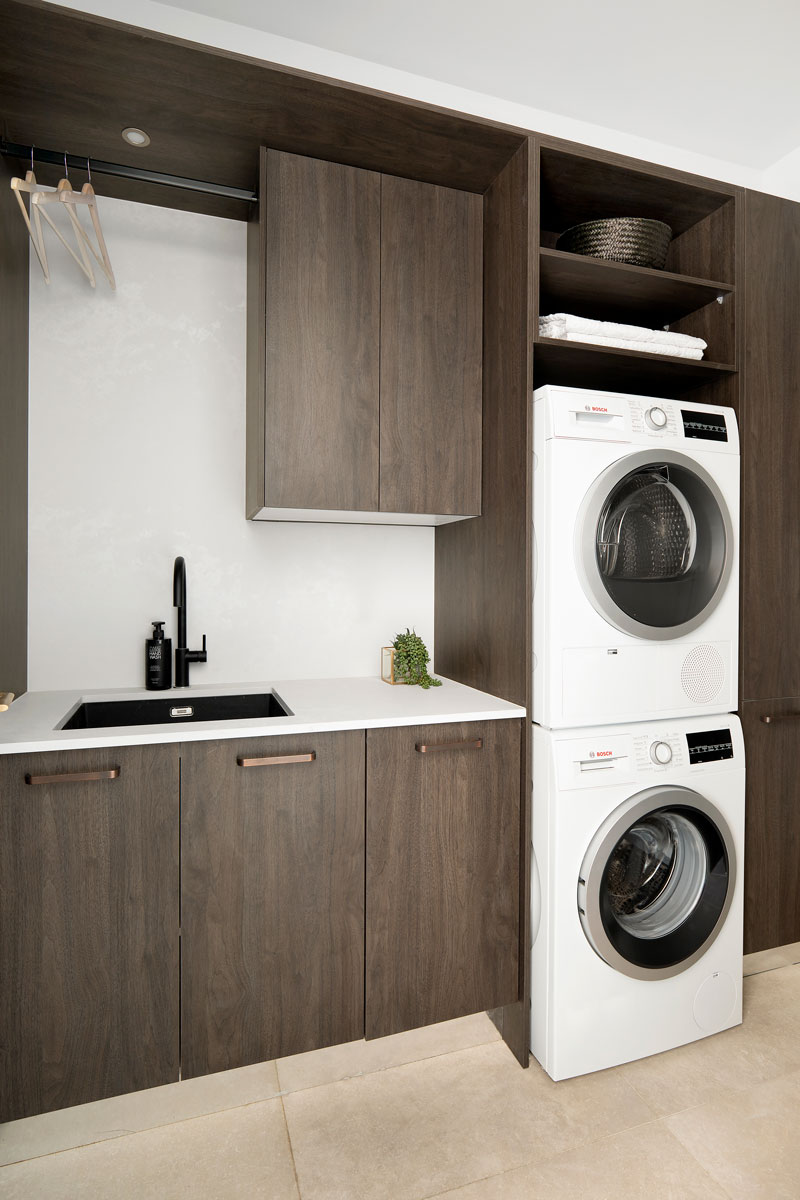 We recommend matching joinery colour and accessories such as handle styles and loo to connect both the spaces in your kitchen, such as the main part of the kitchen with your pantry, as well as other rooms throughout your home to create a harmonious look and feel.
This was seen throughout the kitchen designs that we created with the Blockheads on The Block 2019, where the couples created synergy between their kitchens, laundry and pantry, as well as other rooms in their houses such as bedrooms achieved with Kinsman Wardrobes designs that celebrated similar colourways and finishes.
Into the Blue
Here are Kinsman Kitchens HQ we love to be bold with colour and have long loved rich blues used as a feature colour in modern kitchen designs. It seems Pantone agrees- recently announcing Classic Blue as their Colour of The Year for 2020- describing it as "instilling calm, confidence and connection". The Kinsman Kitchens Ballina door range in 'Midnight' is the closest match to this statement colour and works brilliantly as a feature door to create a kitchen with 'wow'.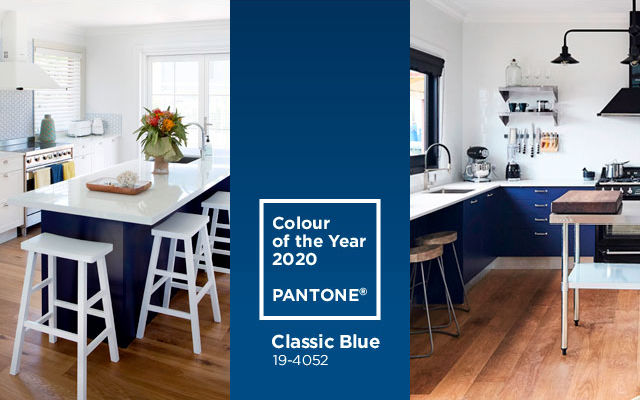 Mitch & Mark from House 1 on The Block 2019 felt the same way when they created a glamorous Kinsman Kitchen which mixed classic white tones with our new Oxley Titan Metallic and bold navy Oxley Marq Supa Oxford cabinetry. The Bondi boys cleverly used colour to elevate their kitchen design and make it stand out from the rest- and the base unit doors in the super matter Navy finish certainly allowed them to complete the look.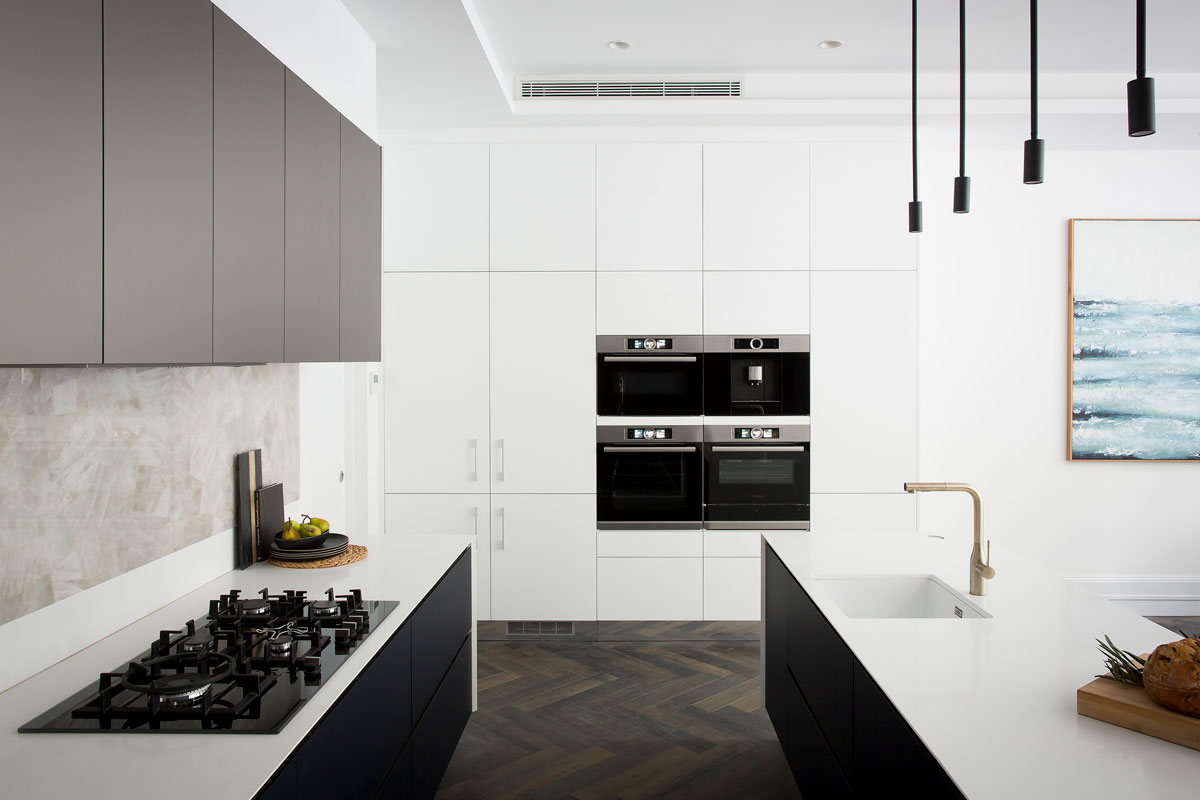 Nature Rules
Natural and earthy tones are a perfect fit for modern Australian kitchens. Consider cabinetry in on-trend timber shades from our Chadstone Woodmatt range including Bottega Oak, an opulent and warm timber-look which is also available in Kinsman Wardrobes range so that it can be used throughout your home. Another option is our Ballina range which offer Ravine Woodgrain door finishes in Natural Oak and Café Oak colourways- these work well when paired with white shades to produce a fresh and classic palette.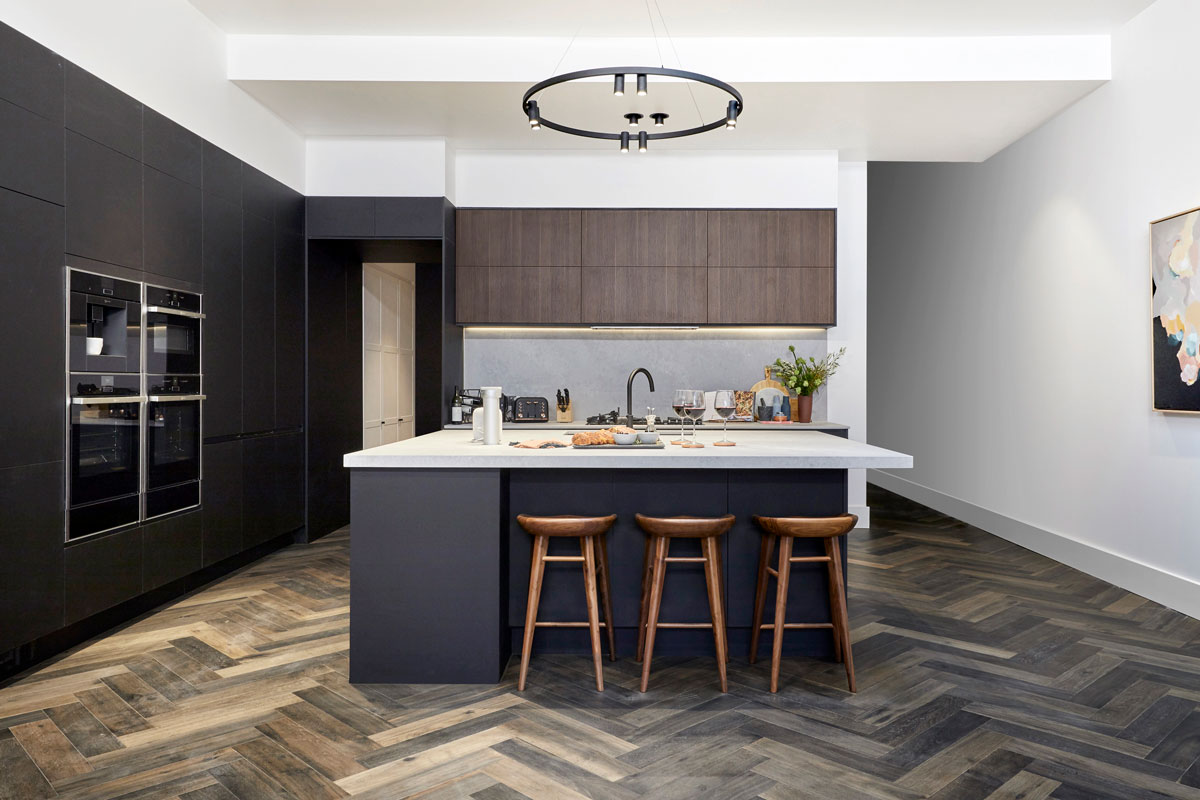 Benchtops are another impactful way to incorporate and celebrate natural tones in your kitchen design. If you love a clean yet striking marble-look quartz top, Caesarstone's new Empira White is a great option as seen in Deb & Andy's winning kitchen on The Block 2019. Soft and natural concrete-look benchtops are another increasingly popular choice in modern Australian kitchens as they suit an industrial kitchen design and are eye-catching and stylish yet still timeless. Consider Primordia, the new organic top from Caesarstone which offers a pale grey base with veins of off-whites, greys as well as browns that reflect oxidised rust. Laminate benchtops are another great and cost-effective option- we love Chalk Ceramic from the Kinsman range.
Ready to begin your kitchen journey today? Book your expert design appointment HERE and ask how you can save a bundle today with our current special offers.
Looking for more inspiration? Download your free copy of our new Summer catalogue HERE – it's packed with inspiration, images and information.