Whether you have a balcony or backyard, there is something special about having an outdoor space to enjoy all year round. With summer here, now more than ever, we can enjoy entertaining at home. Consider designing your new Kinsman Kitchen so that it connects your home with your outside space. Below we explore our favourite ways to achieve this from window splashbacks to natural and organic colour schemes.
Choose a window splashback.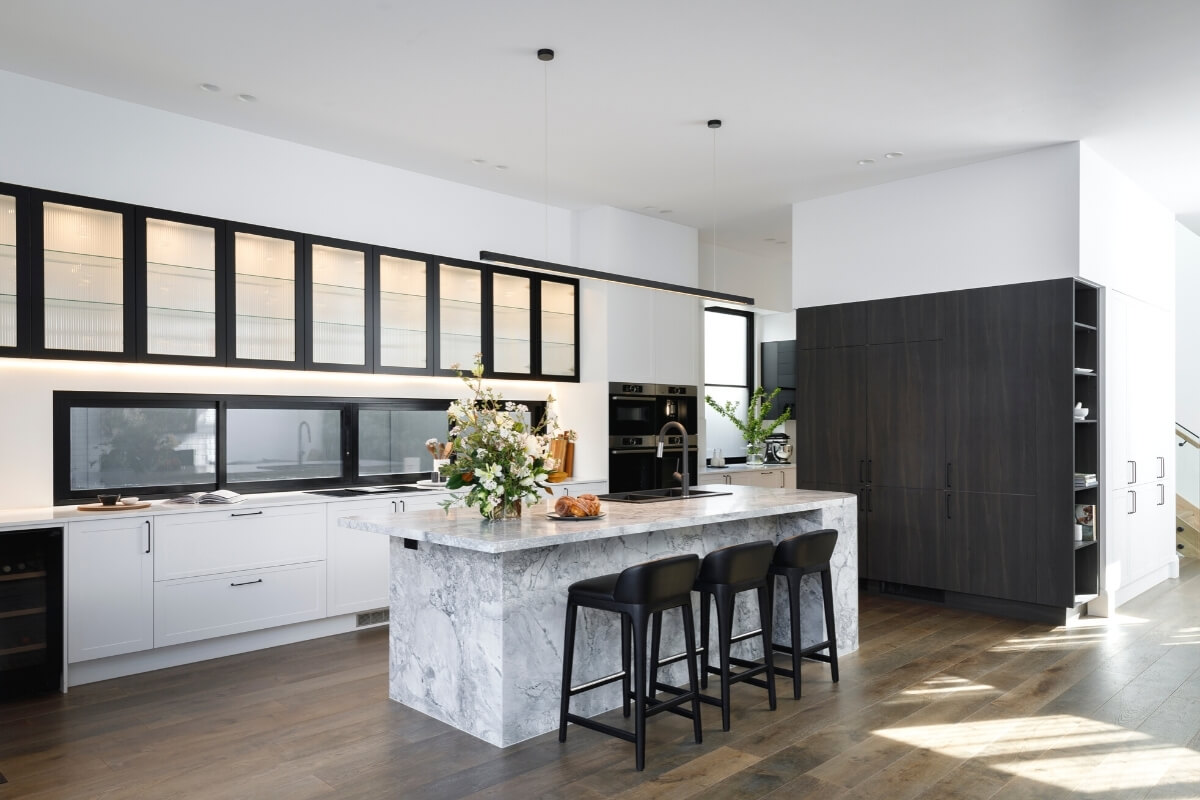 Reconsider a traditional tiled splashback and consider a window splashback instead to create a frame of natural beauty in your kitchen.
Step away from a traditional tiled splashback and consider a window splashback instead. Allowing for plenty of natural light, this design feature is like living art- it will constantly evolve as the seasons change and as your garden and plants grow and flower. Opt for a bold matte black window finish to make this frame of natural beauty really pop!
Add a servery with bi-fold windows.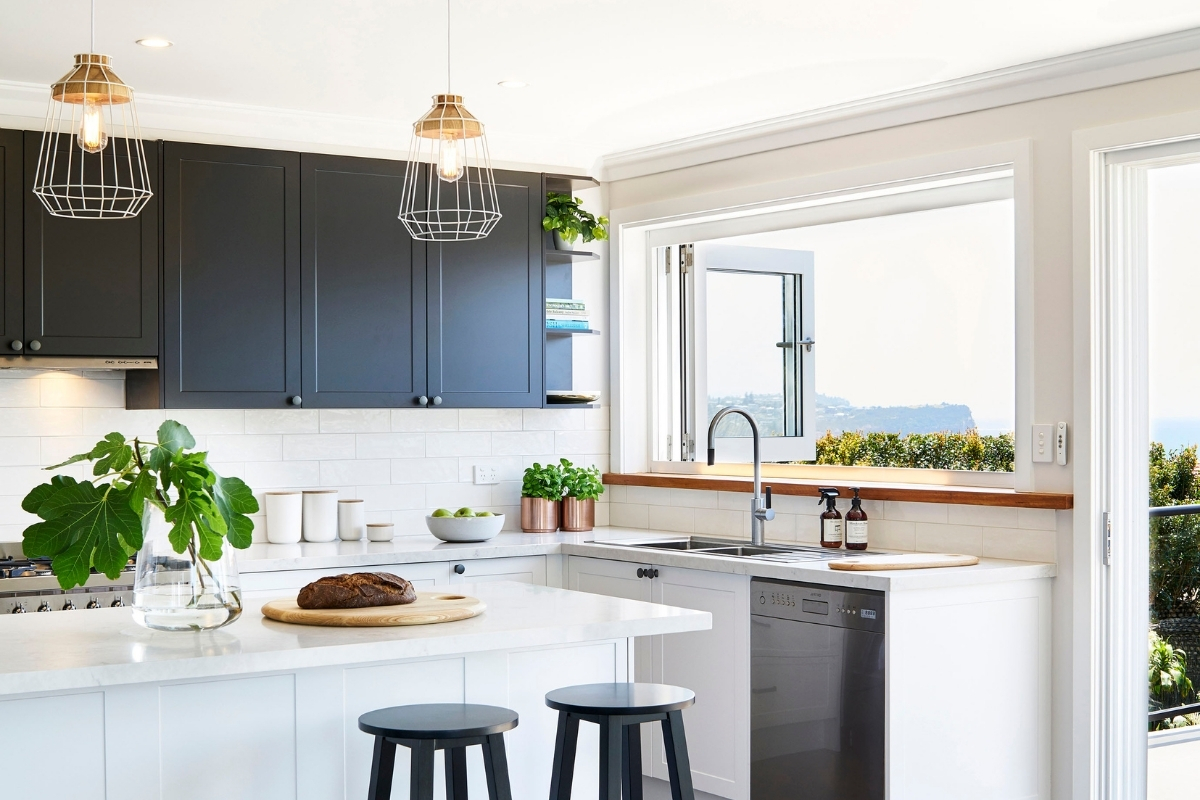 Make outdoor entertaining a breeze with the inclusion of a servery via a bi-fold window within your kitchen design.
The events of 2020 have highlighted the importance of home living and the central role that a kitchen plays. Open plan living sees a focus on the kitchen being connected to other key areas such as living and dining rooms, as well as outdoor spaces. Creating a streamline entertainers kitchen is now at the top of most homeowners lists, and adding a bi-fold window to your design allows you to create a servery that connects your kitchen to your outside space.
Celebrate raw & organic colour palettes.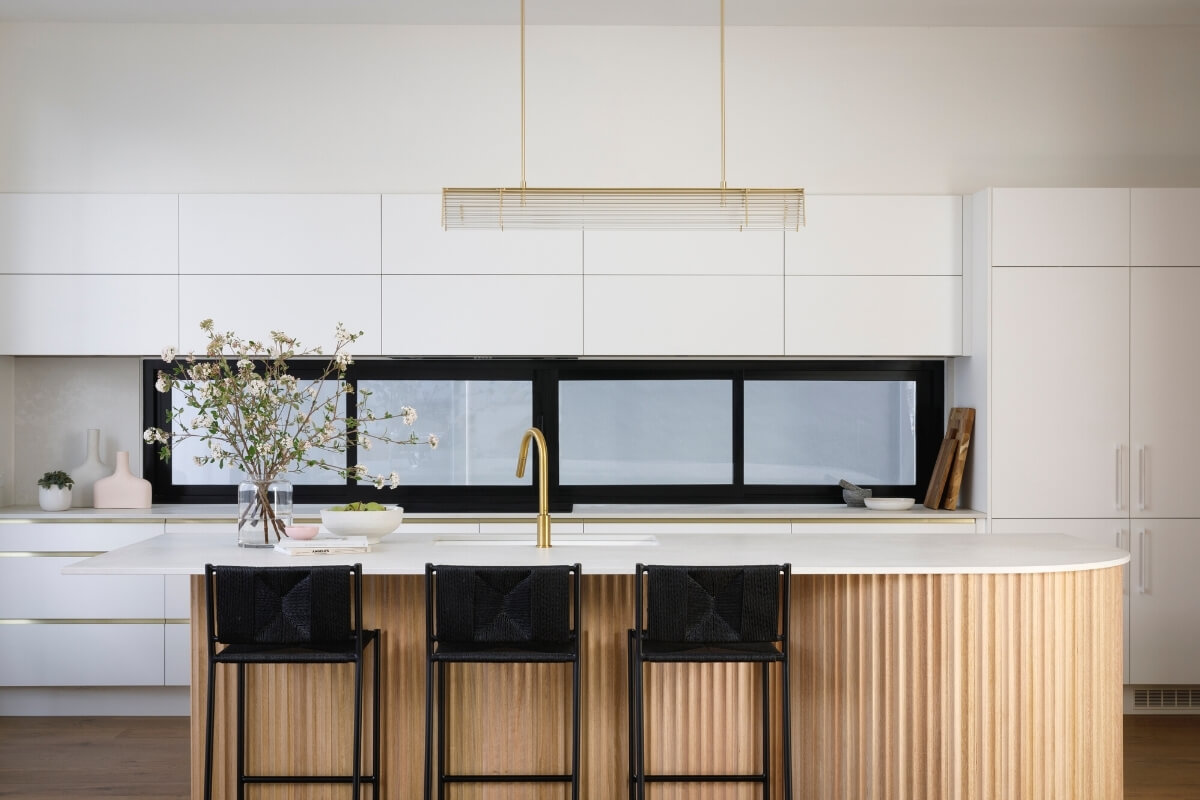 Pair bright, matte white and timber-look cabinetry to create the perfect palette that celebrates earthy tones.
In 2021 kitchen colour schemes will celebrate earthy, organic and natural tones, so consider textural, raw and matte finishes for your kitchens cabinetry, benchtops and splashbacks.
One of our favourite takes on this trend is to opt for bright white cabinetry with a matte finish and pair it with a touch of timber to add warmth and texture- our new door profile Avoca in Prime Oak Matte is a perfect choice. This look can be seen in the stunning kitchen Jasmin and Luke presented on The Block 2020, which also featured a curved benchtop, another emerging trend in Australian kitchen design that complements the focus on an organic palette.
Bring in the green.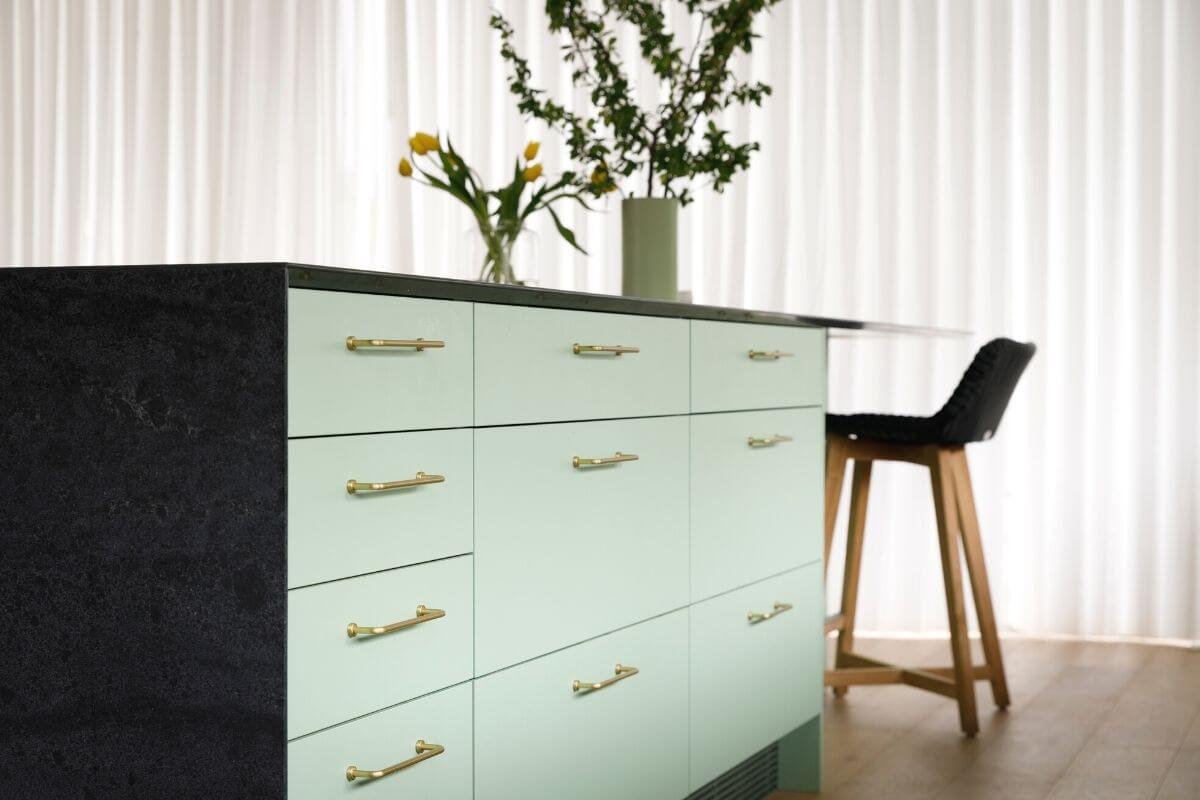 The judges loved the pop of green that Jimmy and Tam used in their eye-catching kitchen on The Block 2020.
Be bold and introduce a pop of colour into your kitchen design. We love to start with a base of a bright, matte white, grey and even black and add one focal feature of vibrant yet natural colour such as green, mint or deep blue. Our new Ballina Enamel Natural finish is an exciting addition to the Kinsman range, its green tone providing the perfect amount of colour when paired with a monochrome palette as well as a subtle nod to the greenery outside of your home.
Add in skylights.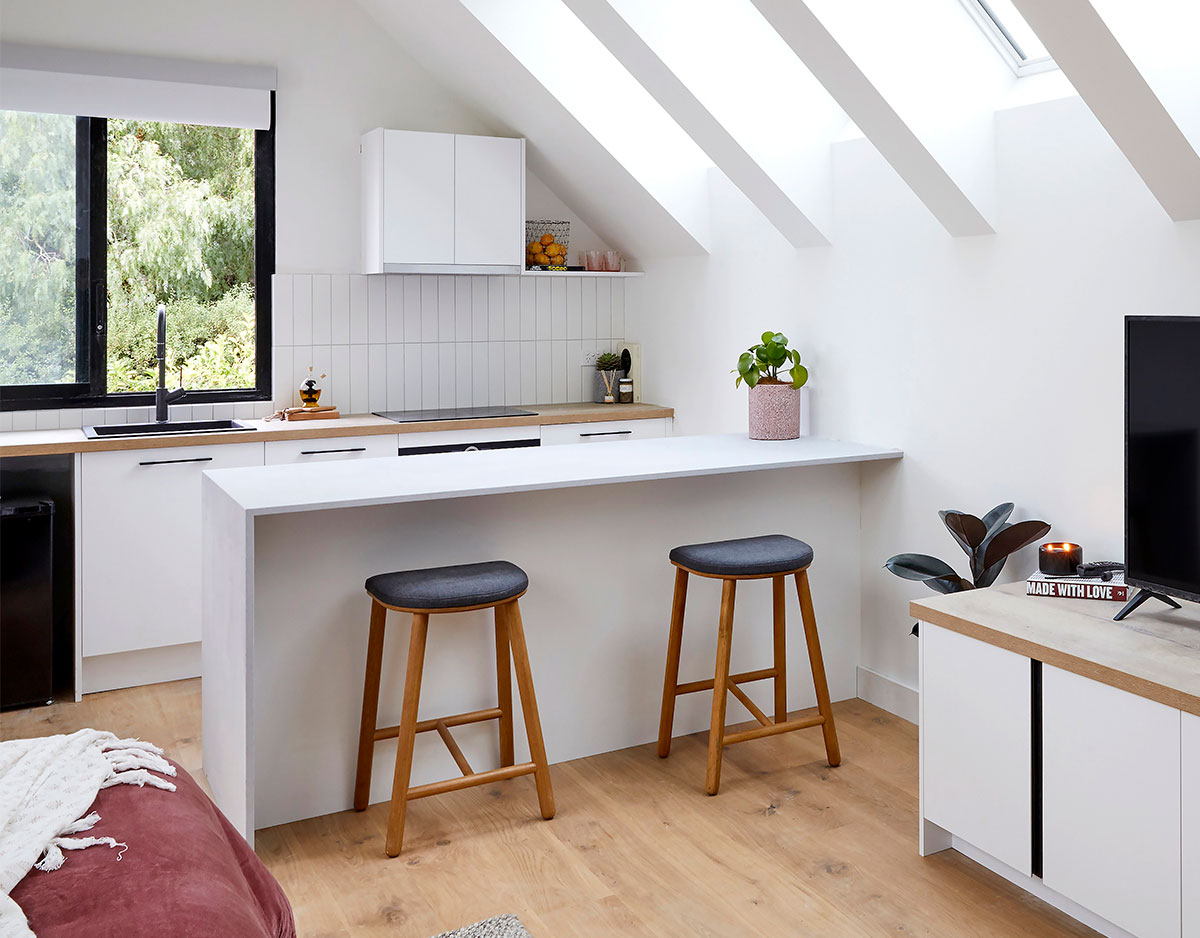 Consider adding skylights if other light sources are scarce.
Adding skylights to your kitchen space is a wonderful way to welcome more natural light if other light sources are scarce. They are also a wonderful addition to a kitchenette within a studio or granny flat as Harry and Tash proved in their impressive studio space on The Block 2020 where there was only one window allocated to the entire room so they introduced a series of pitched roof skylights to their design. Similar to a window splashback, a skylight will create an evolving view of the sky and weather.
Create your very own perfect kitchen that connects your home with your outdoor space. Book your in-home, in-store or virtual design appointment HERE.
For more inspiration, including the full details of all the kitchens and laundries from The Block 2020, download our latest catalogue HERE.