Create the perfect five-zone kitchen
Your kitchen's layout is one of the most important elements to get right when designing the space. Where you place essentials such as cooking appliances, dishwashers and main benches will make or break your kitchen design.
You may have heard of the term 'the working triangle', which has been around for a long time; however, here at Kinsman Kitchens, we like to take a holistic approach to your design and prefer to create kitchens that consist of five clear zones that work in harmony with one another. These zones include preparation, cleaning, cooking, consumables and non-consumables. 
TV presenter Allison Langdon recently enlisted the help of Kinsman Kitchens to create her dream family kitchen. Watch the video below as her close friend and renowned interior designer Darren Palmer takes a closer look at the design and highlights the five zones. 
Below we explore each zone, why it's crucial, and the design choices we like to make to ensure that your new Kinsman Kitchen is one that not only looks beautiful but works perfectly too.  
1. Preparation.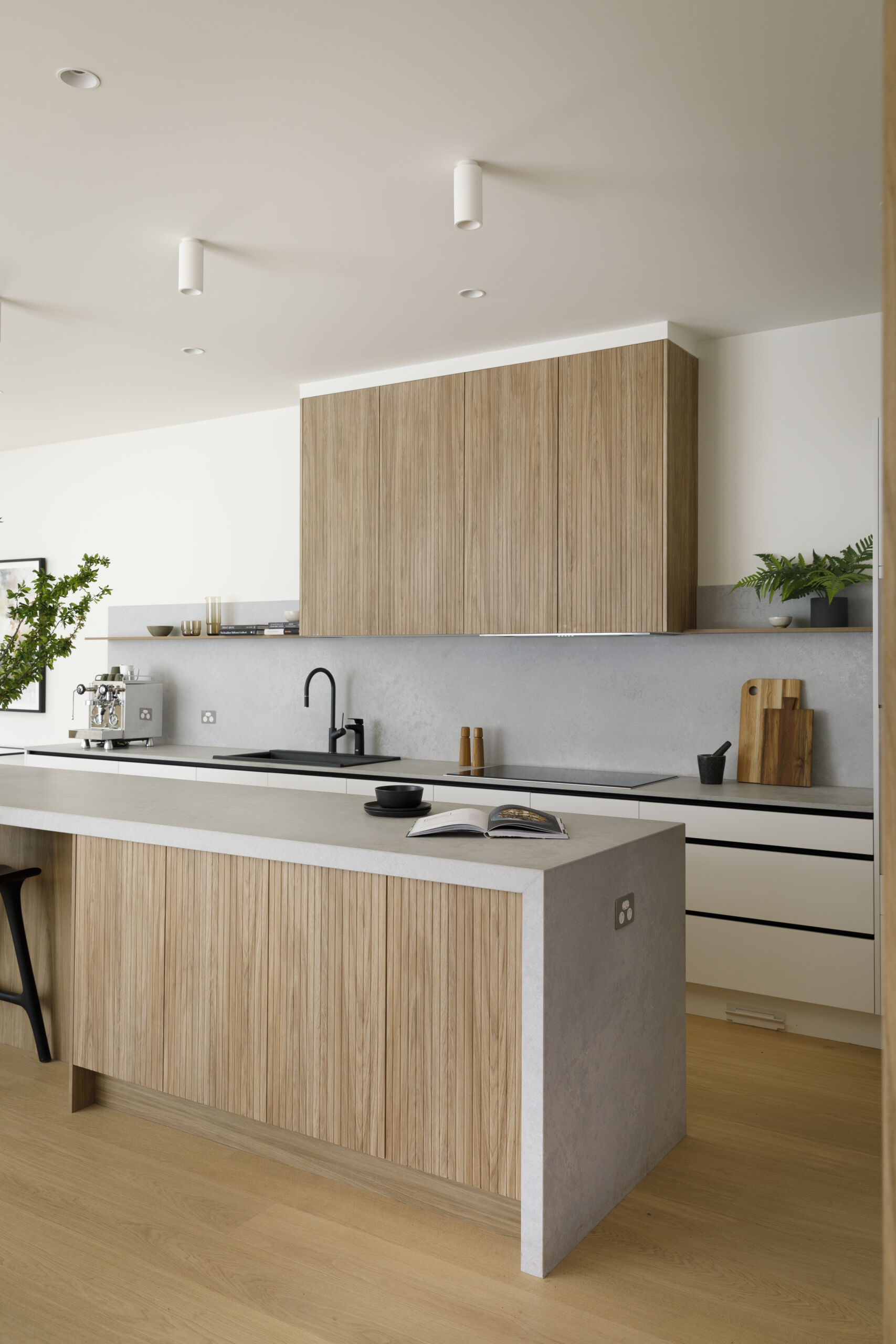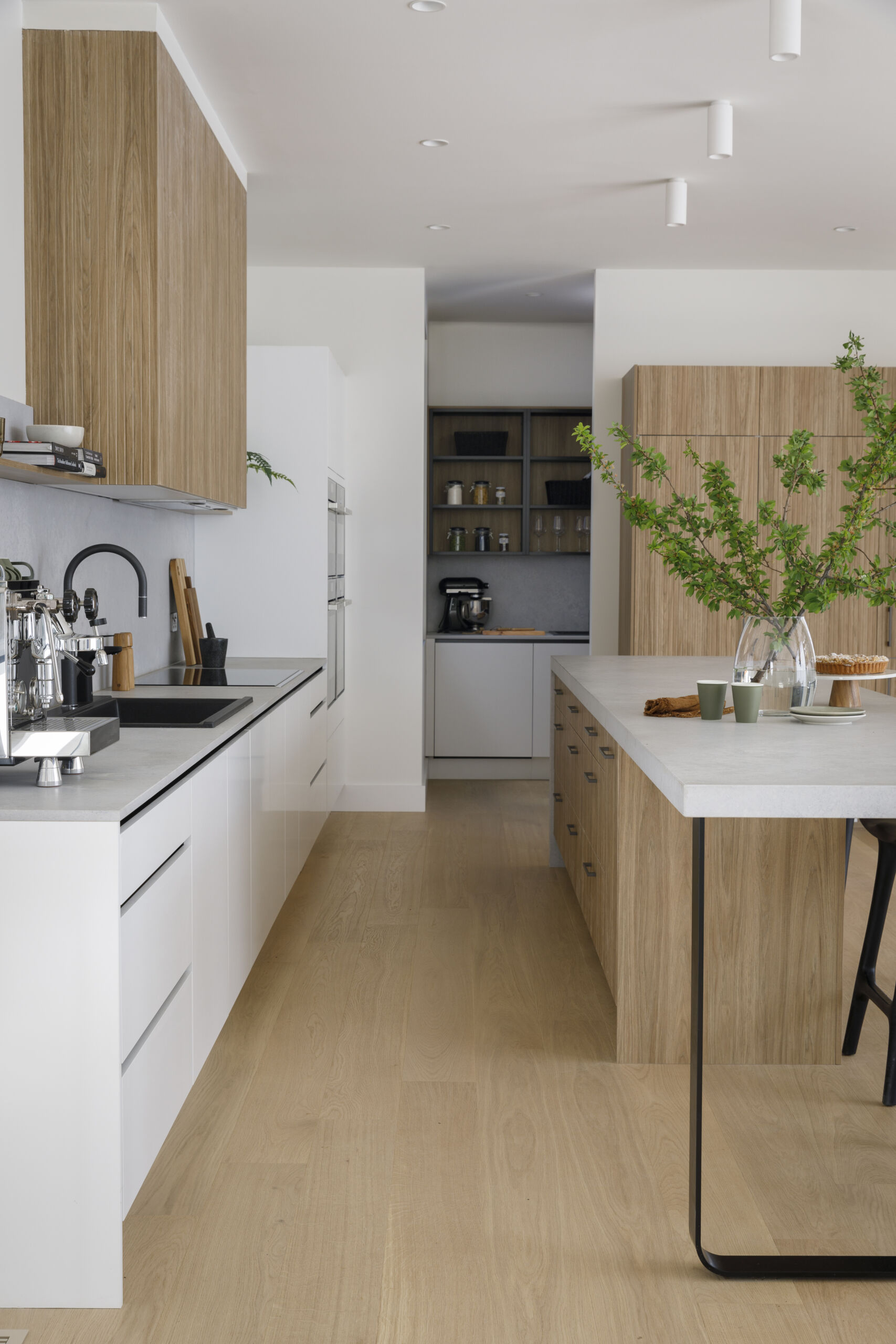 A place to create and cook, your kitchen needs adequate space to chop, slice and dice while producing amazing meals. Ensure you have enough bench space to lay out anything you might need to prepare for meals quickly and safely. An island bench provides perfect prep space, while a simple, clear countertop will achieve this if you have a U-shaped or L-shaped kitchen.  
2. Cleaning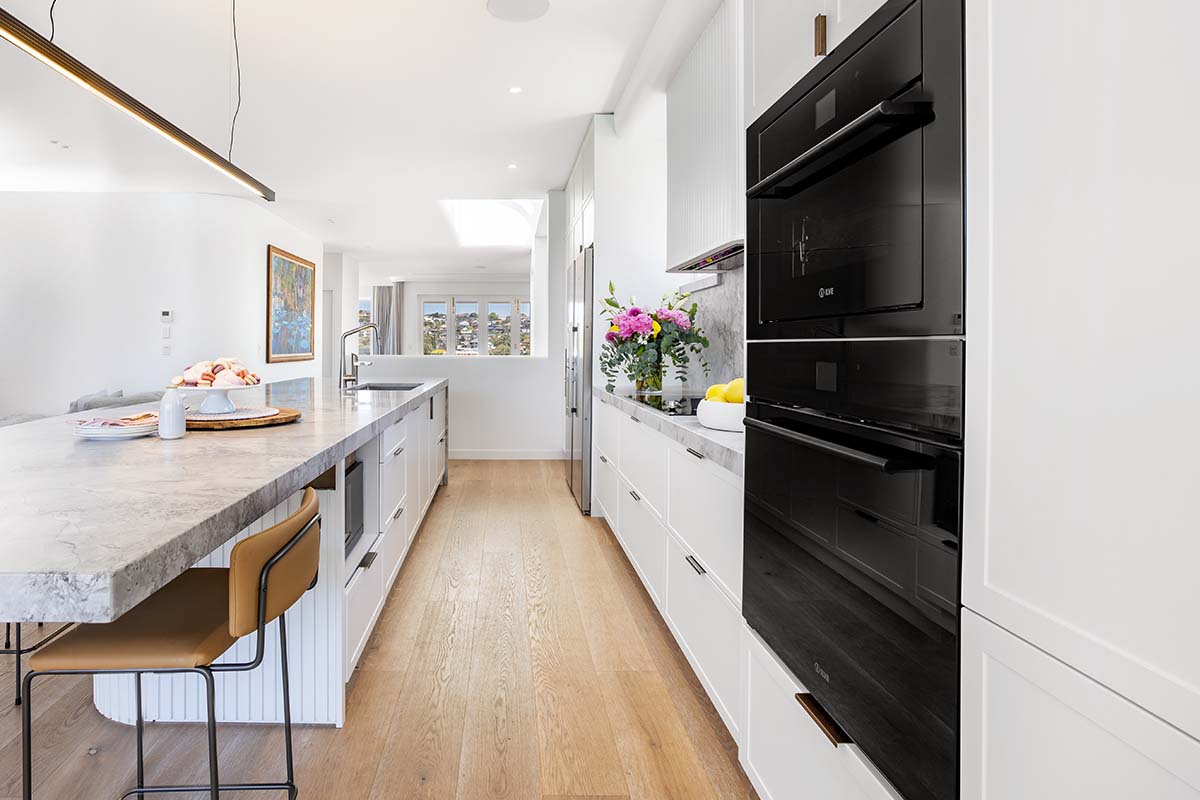 One of the most critical zones for a functional kitchen, the Cleaning Zone may not seem the most exciting, but it's worth spending time getting it right. A Cleaning Zone should include a bin, a sink, and a dishwasher- arranged in that order. Why this order? Simply put, it works as most people follow this series of actions while cleaning- 'scrape, rinse and load'- and this order achieves this. 
Designer tip: Our clients often ask whether their dishwasher should be placed on the left or right of their sink. Despite the theory that the dishwasher should be located to the left if you are right-handed (and vice versa), it really comes down to personal preference. Instead we would advise that its more important that your dishwasher sit near cabinets for dishes and glasses, and drawers for cutlery.  
3. Cooking.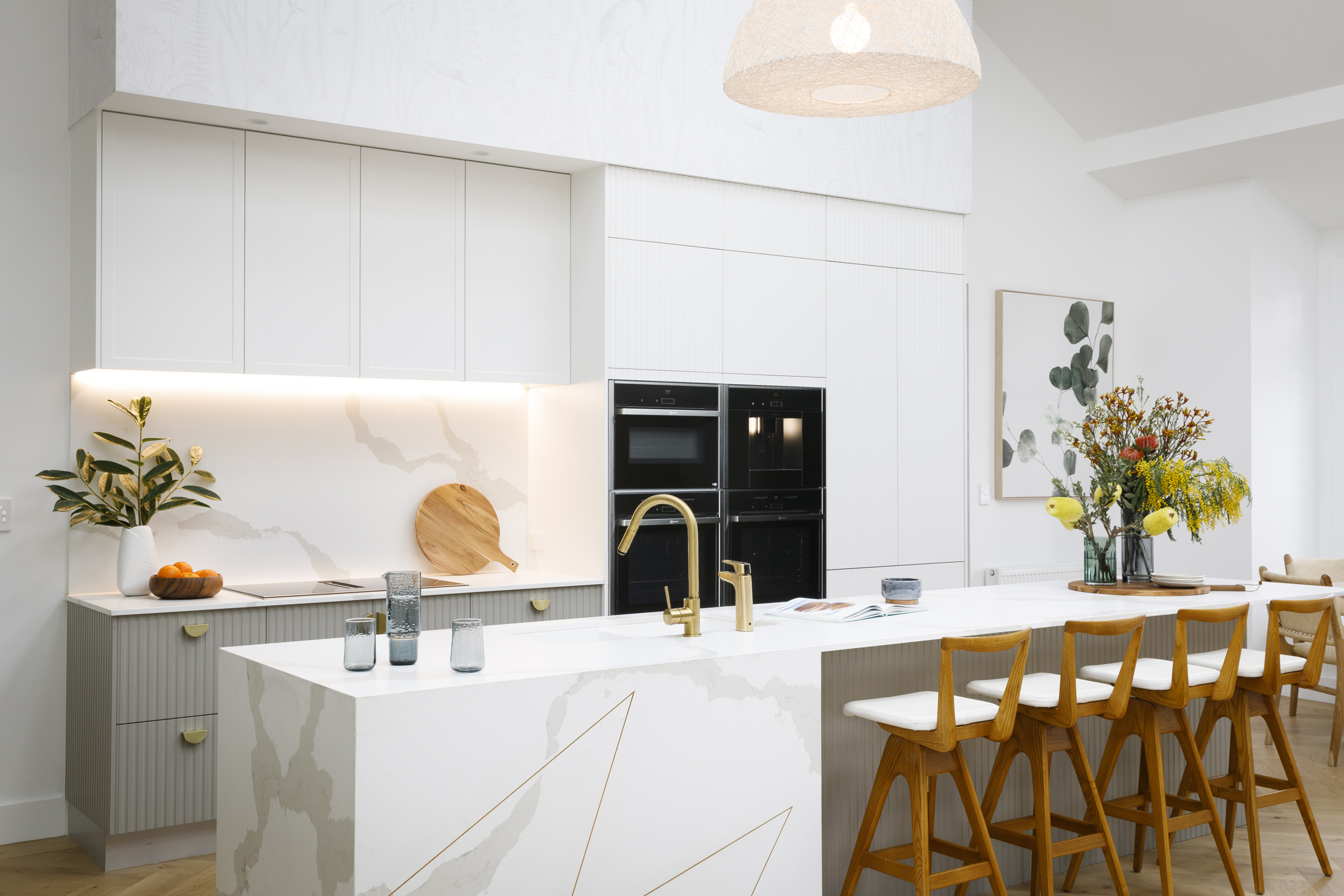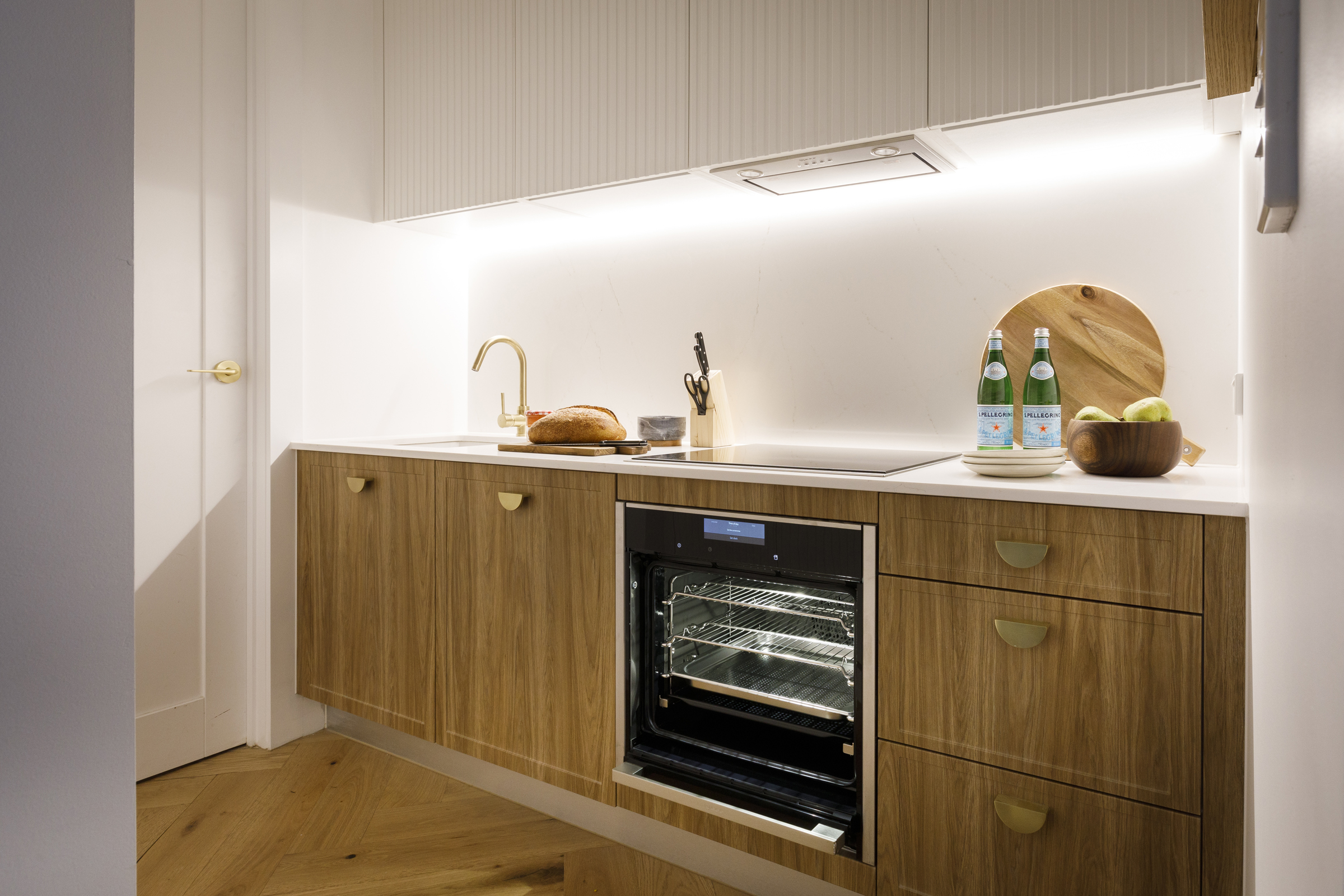 Placing your cooking appliances such as ovens and cooktops within close proximity to each other makes cooking up a storm a breeze in your new Kinsman Kitchen. Separate them with a countertop to have a place to put things down and have items like salt, spices and oils, etc., nearby while creating delicious meals.
4. Consumables.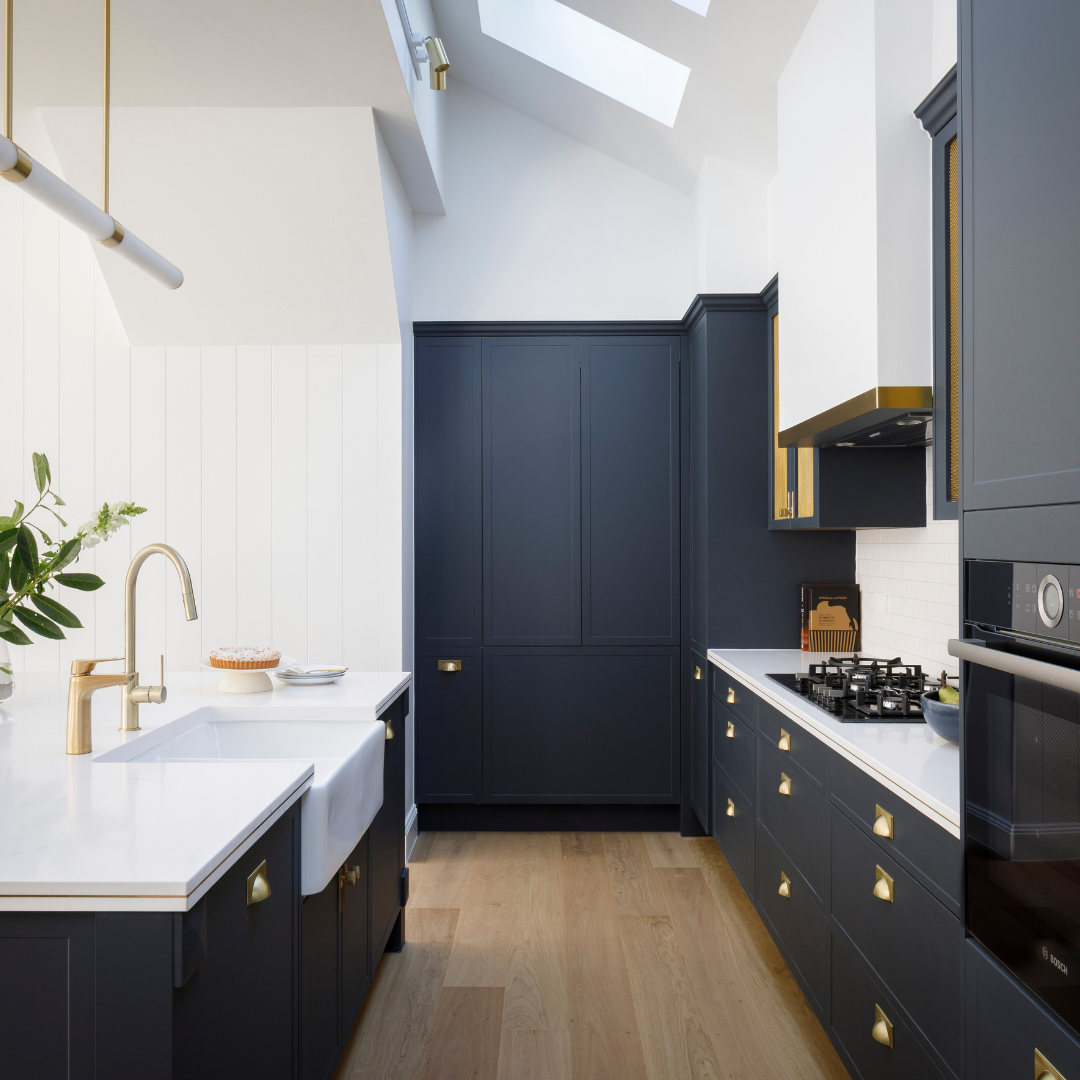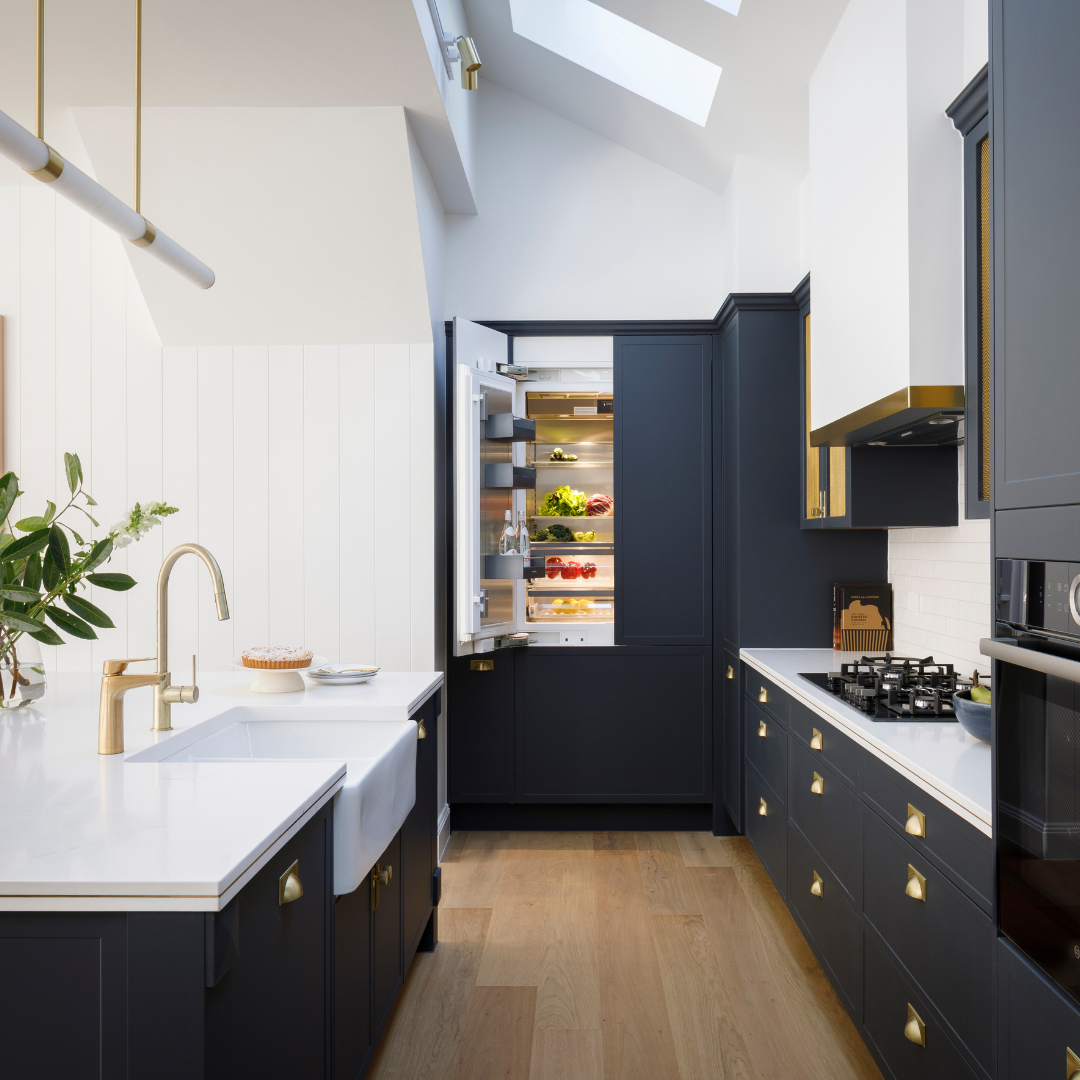 The next essential zone is where to store your Consumables. Consumables refer to all of the food and beverages you enjoy in your kitchen. Therefore the placement of your fridge is important – try to have it close to the bench where you prepare food and unpack grocery shopping. The same applies to your pantry; whether you have a tall cabinet pantry or use drawers for your dry food items, ensure that they are laid out so that the contents are easy to access.  
5. Non-consumables.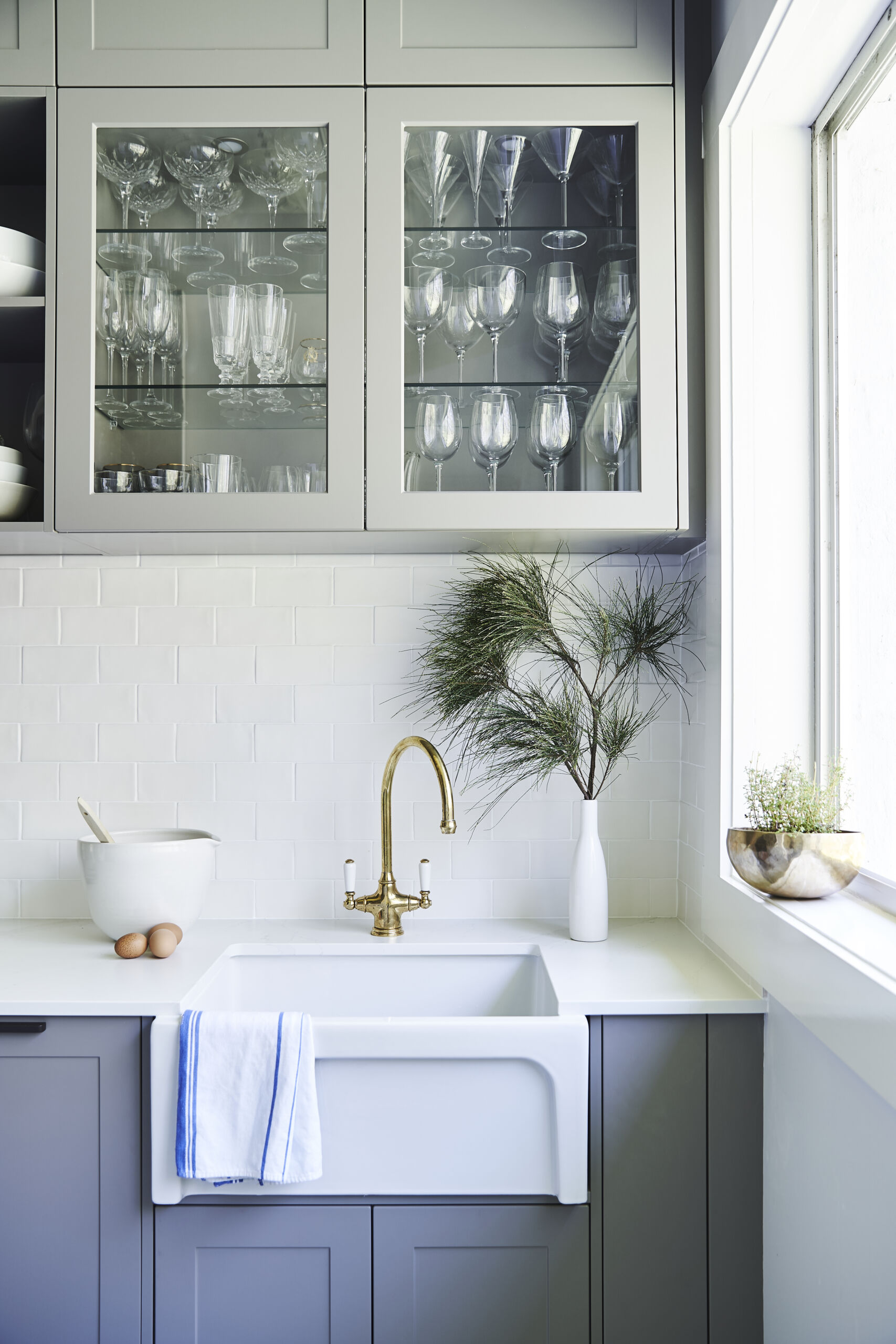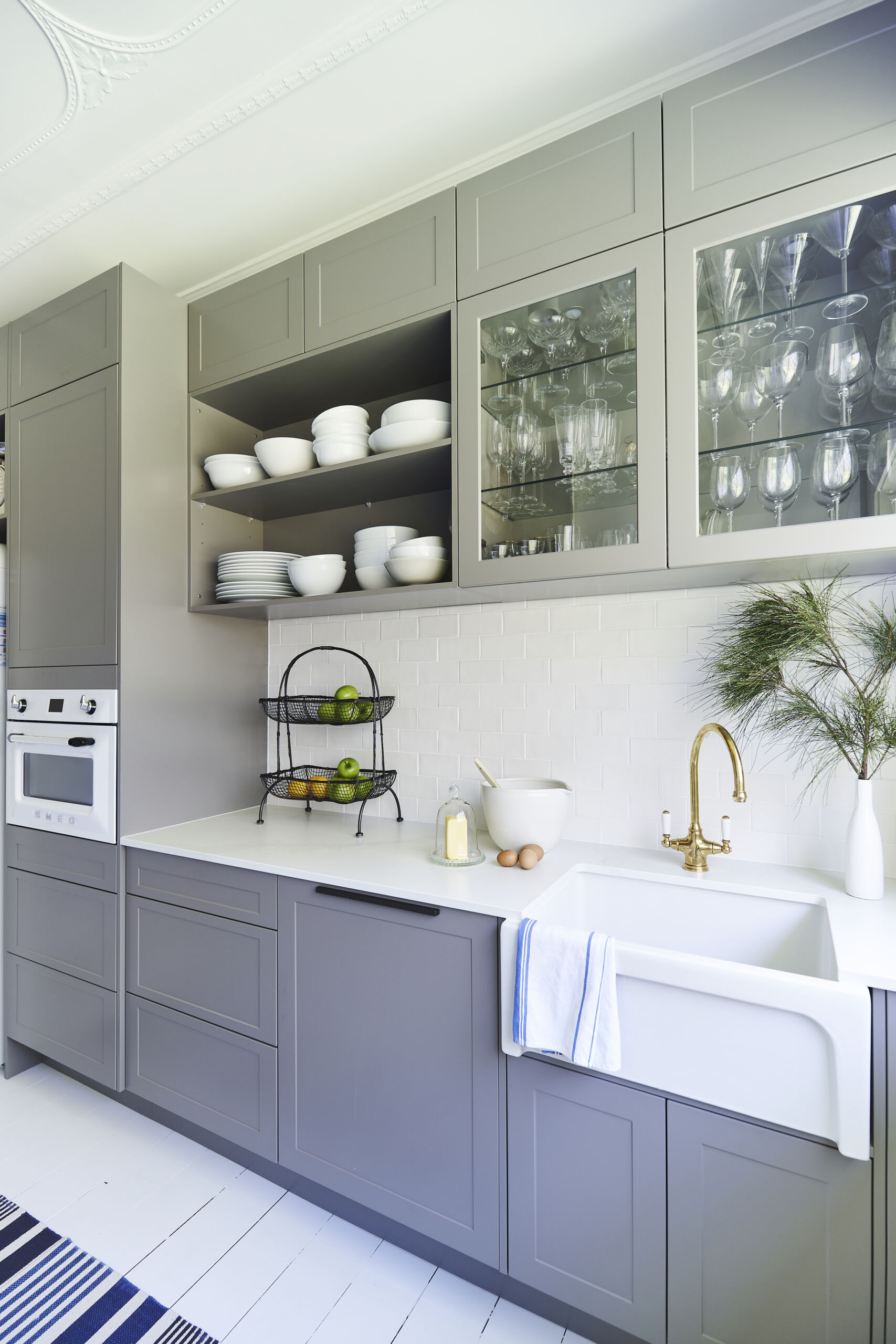 Last but certainly not least, you must give thought to where to organise your non-consumables- particularly regularly used items such as glasses, cups, dishes and cutlery. 
This is a perfect example of why it's crucial to have all your zones working together harmoniously within your kitchen. A successful Non-consumables Zone works hand-in-hand with the Cleaning Zone. Central to this is your dishwasher's placement in conjunction with your glassware, dinnerware, and cutlery.
Ideally, your dishwasher should be a step (maximum two) away from the cabinets and drawers where you store these items. Remember to ensure that when your dishwasher is open, it doesn't block off the main walkways within your kitchen.  
Create a kitchen that ticks all of the boxes with Kinsman today. 
Book your in-store, in-home or virtual design appointment HERE. Or download our latest catalogue HERE for more inspiration, images and product information.