Step inside Australia's first ever 3D printed pool cabana, decked out with Scott Cam's very own Kinsman CUBE kitchenette and InAlto appliances!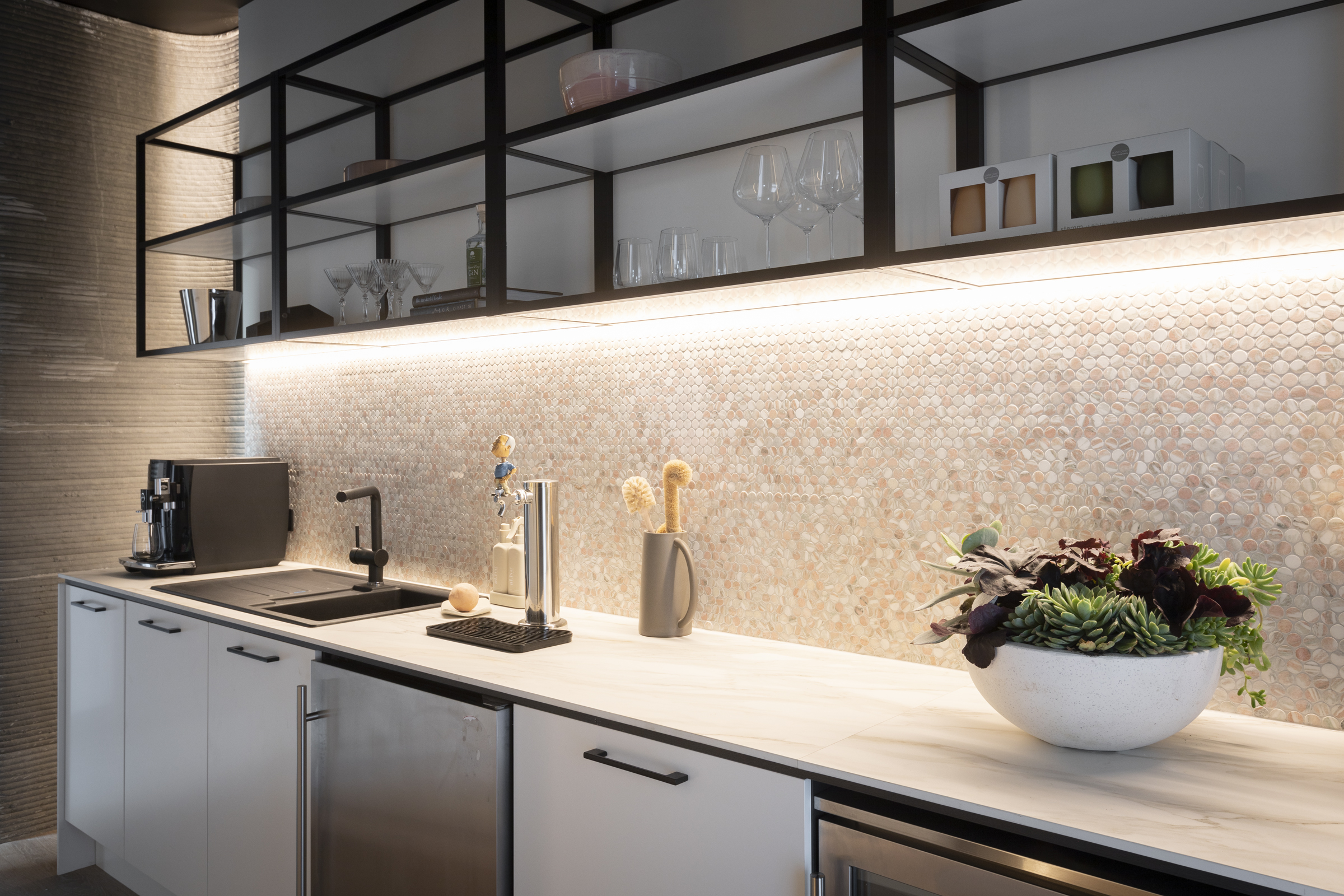 While the contestants have been busy renovating their own homes, The Block's host Scott Cam has been updating the original homestead on the property, which hadn't been occupied for over 75 years. As part of the amazing transformation, he created an Australian first – a 3D printed cabana! The pool cabana includes a kitchenette, its chic and modern colour palette produced from Kinsman's CUBE Range with Fresh White Satin Doors teamed with Dark Woodgrain interior finishes. Zinc Alloy Matt Bar handles, a Caesarstone Porcelain benchtop, and earthy penny-tiled splashback complete the look. To add the extra functionality of this space Scott Cam has included the best in bar fridges for his outdoor Cabana from InAlto. 
The Appliances
The InAlto 188L Kegerator Beverage Centre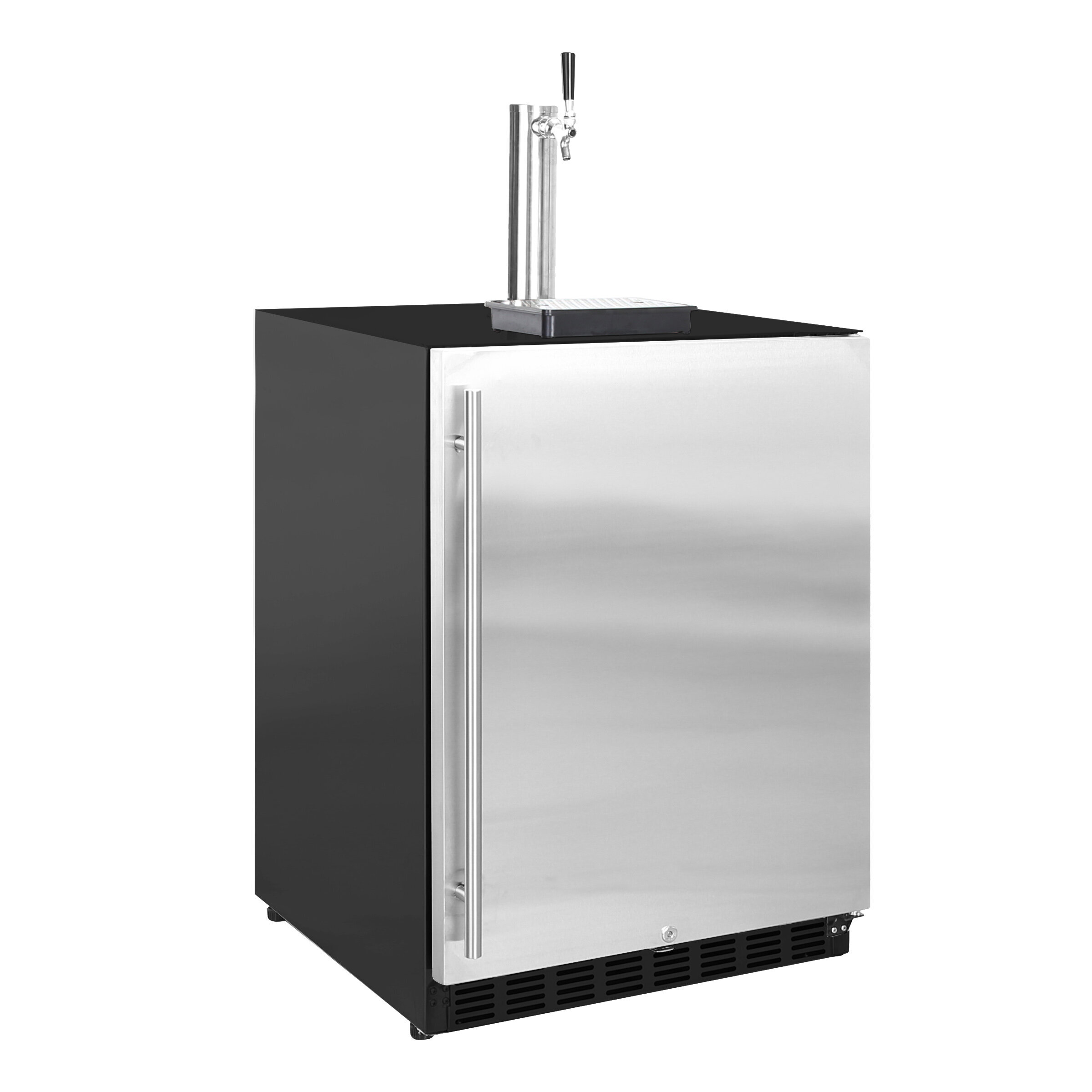 Whether you prefer ice cold beer, chilled wine or cool soft drinks, serve up refreshing drinks in the comfort of your own home using the InAlto Keginator Beverage Centre. This fridge is the answer to your mini bar, as Scott Cam found out! Designed to accommodate a 50L keg, with a  0°–10° C temperature range in a stainless steel finish this fridge is a summer dream. 
Find out more: 188L Kegerator Beverage Centre IKBC — InAlto
The InAlto 118L Outdoor Beverage Centre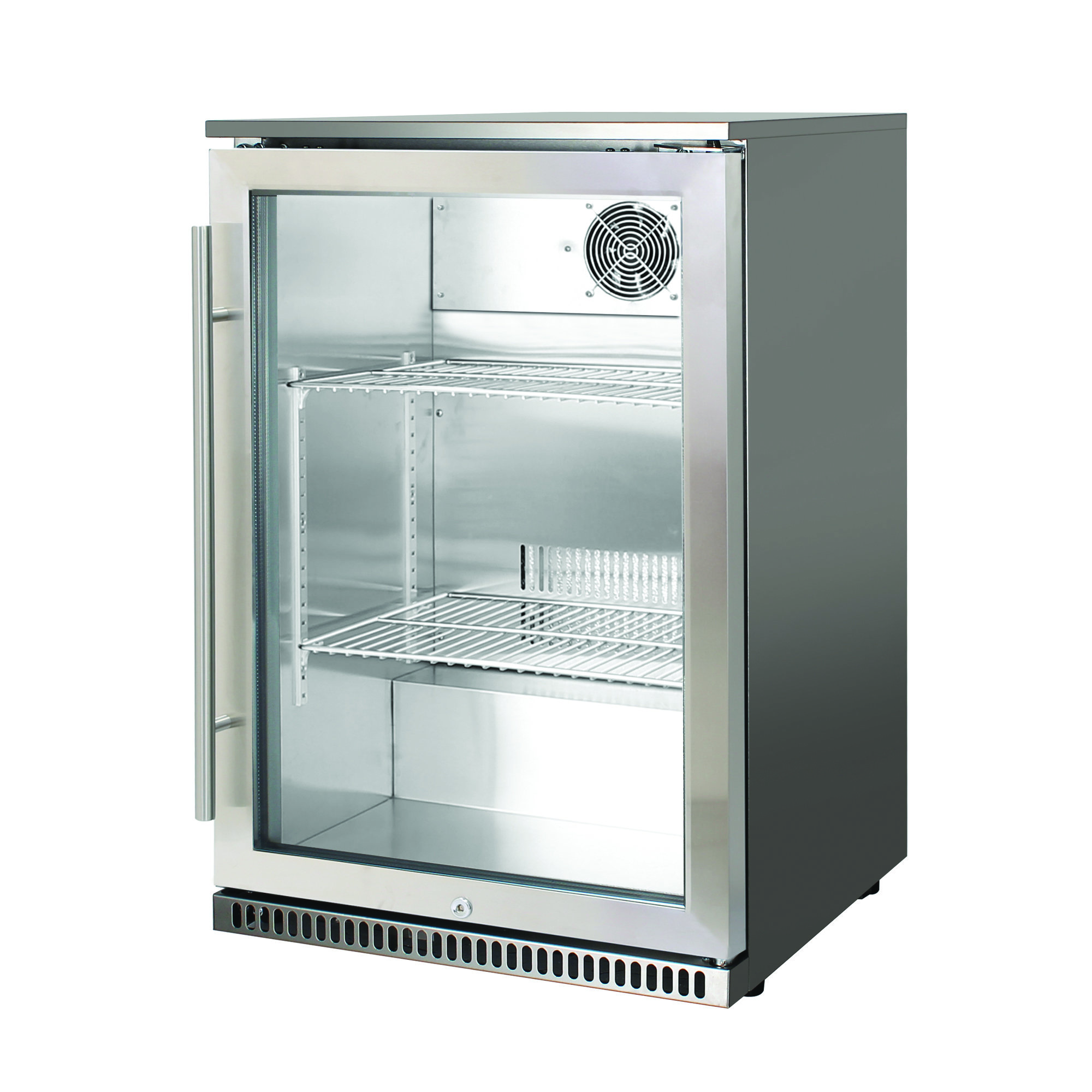 The InAlto Beverage Centre includes a 118L capacity, 0°–10° C temperature range, a sleek stainless steel finish, 2 metal shelves and a triple glazed heated glass door. Paired beautifully with the Keganator Scott Cam's Cabana Kitchenette was oozing storage and functionality. 
Find out more: 118L Outdoor Beverage Centre IBF118 — InAlto
Scott used Kinsman's brand-new Room Planner Tool to design the kitchen allowing him to see exactly how the kitchenette floor plan would look in the design phase. We have created the Room Planner to allow clients to draw kitchens and wardrobes to the dimensions required for any given layout and design. You can customise your design, see it in 3D, and choose from various materials, finishes, colours, and styles within our CUBE Range.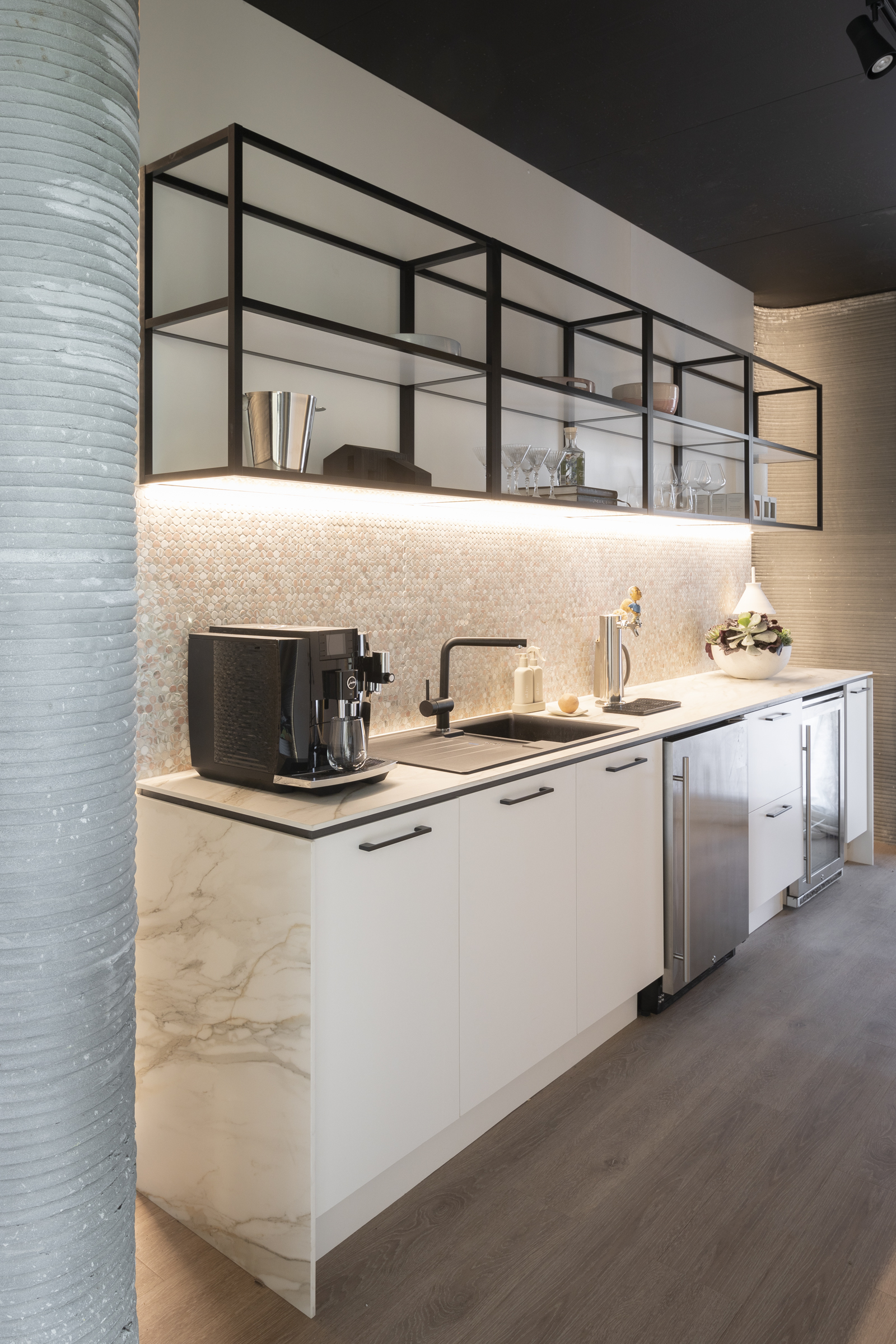 Highly functional, the kitchenette offers plenty of kitchen storage and organisation thanks to a mixture of drawers and cupboards. The 2020 Black Aluminium Frames with Fresh White Satin shelves provide a stunning focal point while offering plenty of additional storage space. Two drinks fridges from Inalto make entertaining a breeze, while the combination of sink, tap and Ninka bin creates an effective cleaning zone. 
Cabana details
Exterior doors: CUBE Fresh White Satin
Interior finish: CUBE Dark Woodgrain
Wall shelves: 2020 Black Aluminium Framing with Fresh White Satin shelves
Handles: Zinc Alloy Matt Bar 192mm (8-F-21)
Accessories: NEW Hafele Wine Glass Rack, Hafele Ninka Bin, Pantry Inner Drawers
Benchtop: By Caesarstone
Splashback: By Scott Cam
Lighting: Warm LED strip lighting
Sink & Tap: By Blanco. Supplied by Winning Appliances
Beverage fridges: 118L Outdoor Beverage Centre & 188L Kegerator Beverage Centre By InAlto. Supplied by Residentia
Find the best in outdoor appliances from InAlto for your new renovation: Outdoor Range — InAlto
Discover our Room Planner and start designing your dream kitchen and wardrobes: Virtual Kitchen Design Tool & 3D Room Planner | Kinsman