The five kitchens revealed on The Block 2020 were nothing short of breathtaking, a fact that was reflected in the high scores they all received from the judges. Beyond the style and beauty of the kitchens, our focus also lay in the details and the functionality of each room. After all, a truly perfect kitchen is one that balances form and function.
The smart storage solutions and accessories that The Block kitchens include are ones that we believe should be considered and incorporated into every kitchen design. Below we explore some of our favourite options – many of which are new additions to the Kinsman!
Bi-fold Lift Up Cupboards – As seen in Luke & Jasmin's Kitchen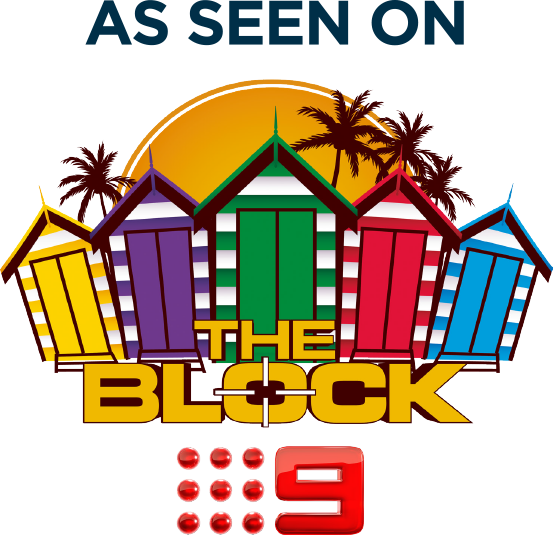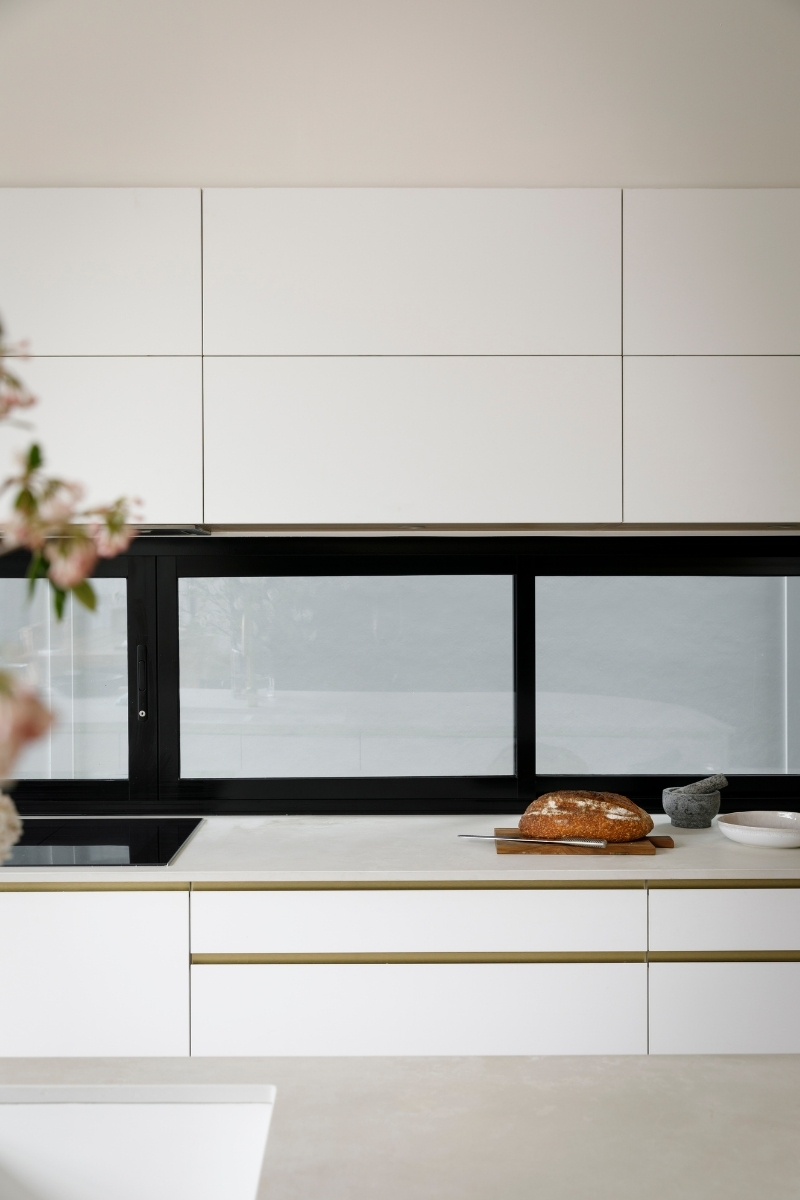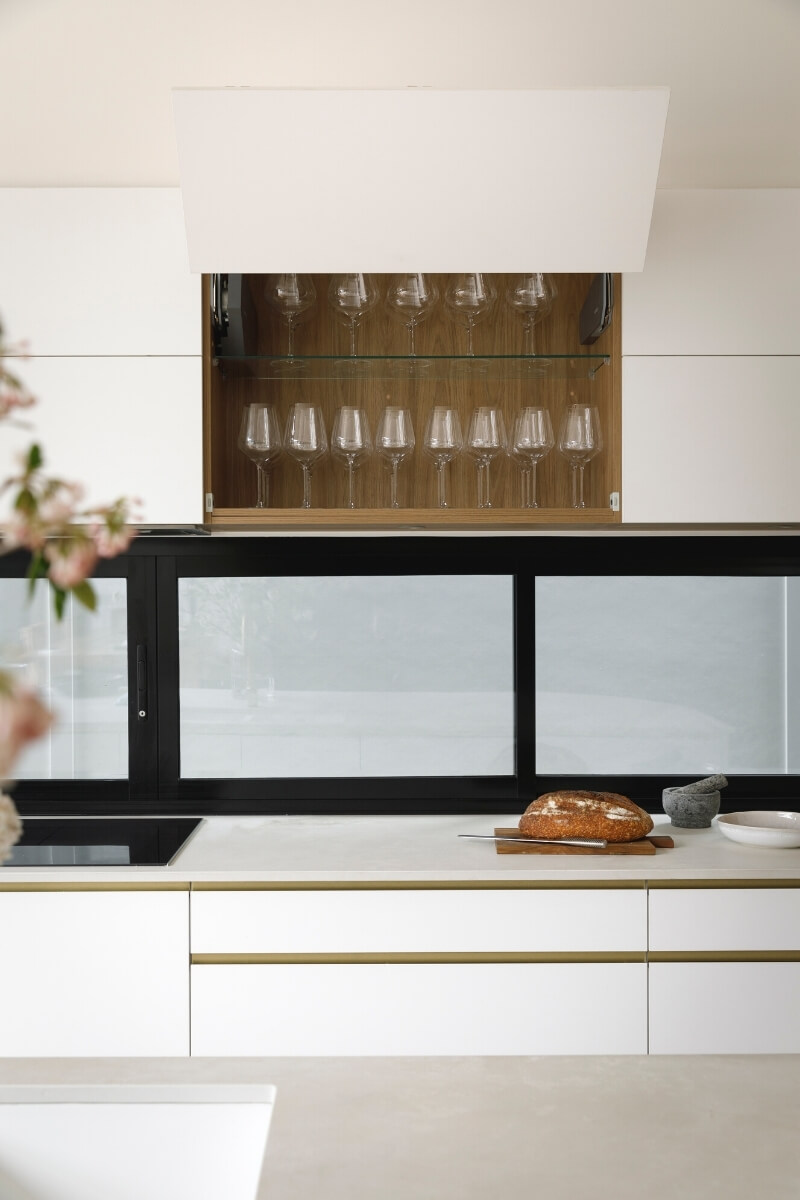 If you love the handleless look, then opting for top cabinets featuring our new Bi-fold Lift Up cupboards, could be the answer. The judges loved how Luke and Jasmine had used them in their sleek, modern kitchen, featured in Oxley Supa Ultra White in a Supa Matt finish. Automatically rising and closing at a touch of a button, the bi-fold cupboards create a stylish and seamless look.
Platinum Range Black Glass Climber Cabinets – As seen in Sarah & George's Kitchen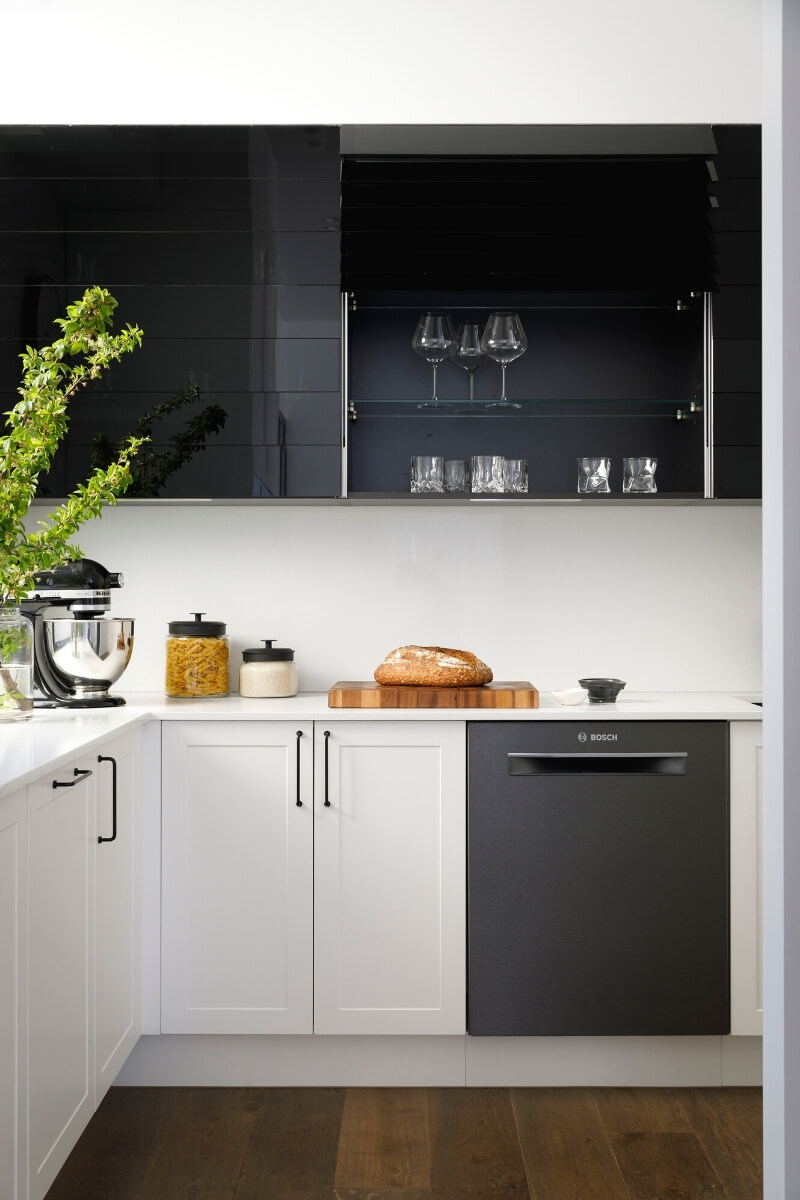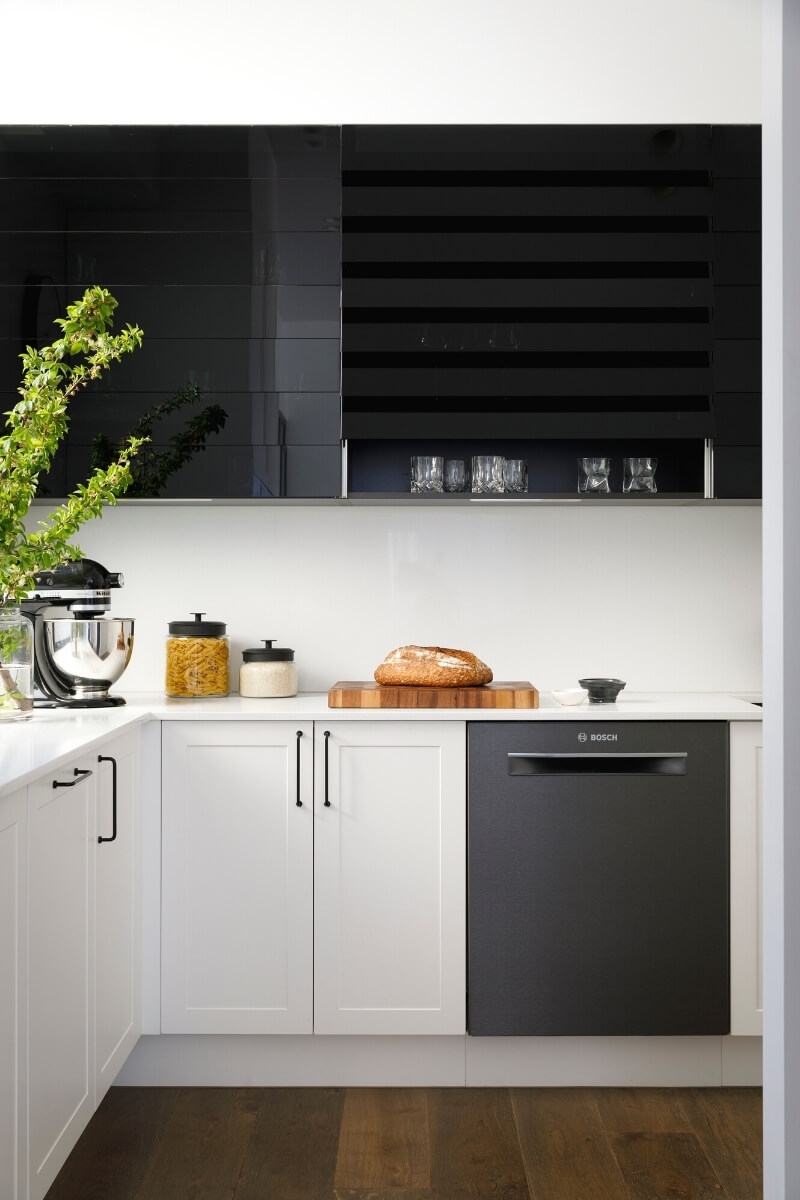 Turning the luxe factor up, Sarah and George wow'd the judges with their inclusion of our brand new Glass Climber cabinets within their impressive butler's pantry. At a fingers touch at the base of the cabinet (no fingermarks to be seen here), the glass frames raise electronically to reveal the contents within. Internal lighting automatically turns on as the doors lift, maximising the style and functionality of this exciting new addition to the Kinsman range.
Matte Black Frames – As seen in Harry & Tash's Butler's Pantry and Sarah & George's Kitchen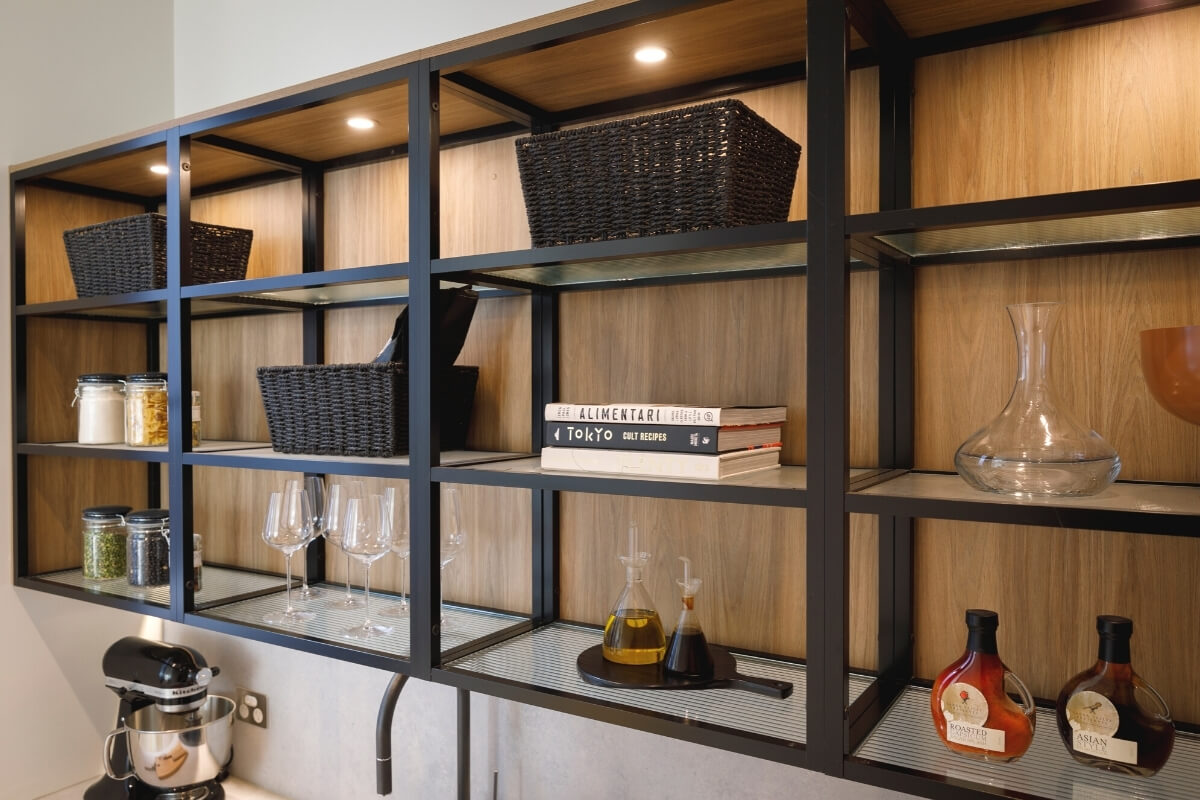 Adding black frame features within your kitchen and pantry spaces adds a level of sophistication and interest to the rooms and is very much on trend in Australian interior design at the moment (and we don't see this changing any time soon). Many of the contestants included our stunning 2020 Alumin Black Frames with Broadline Glass or melamine panel shelving in their pantries., the opening shelving providing the perfect place to put pantry staples and decor items out on display, keeping everything perfectly organised.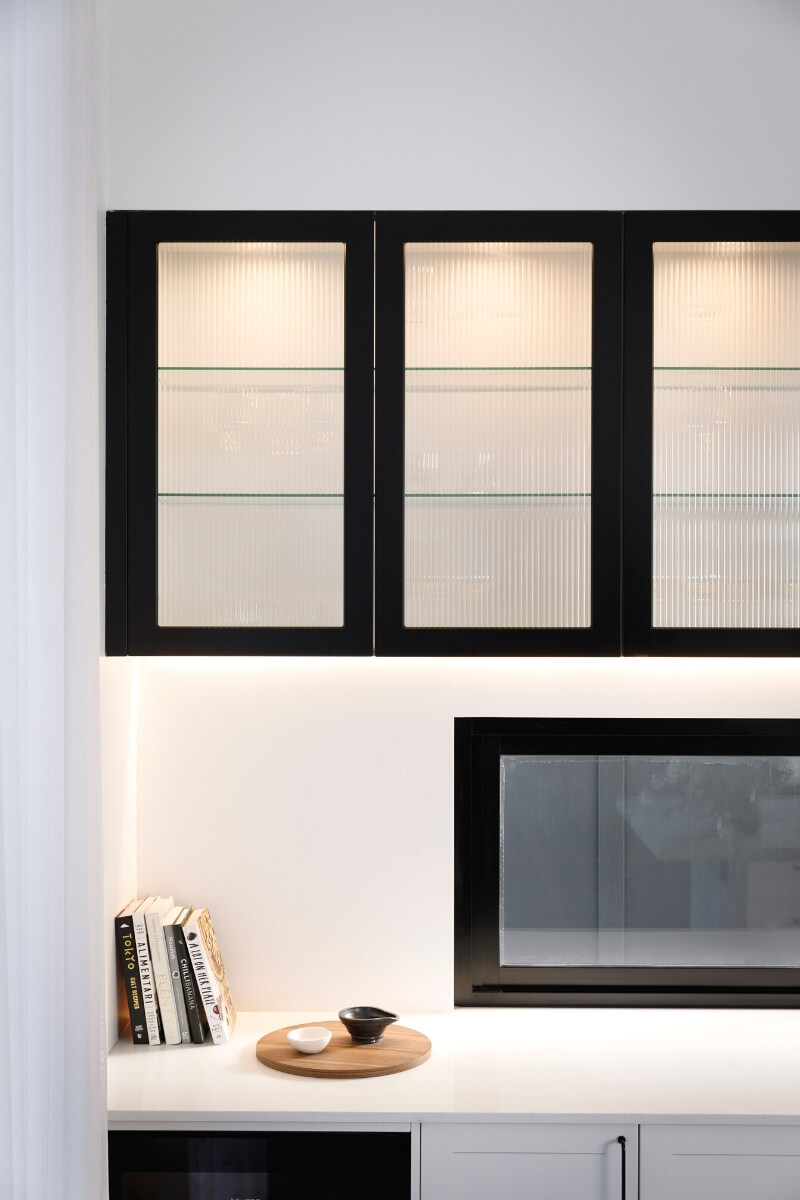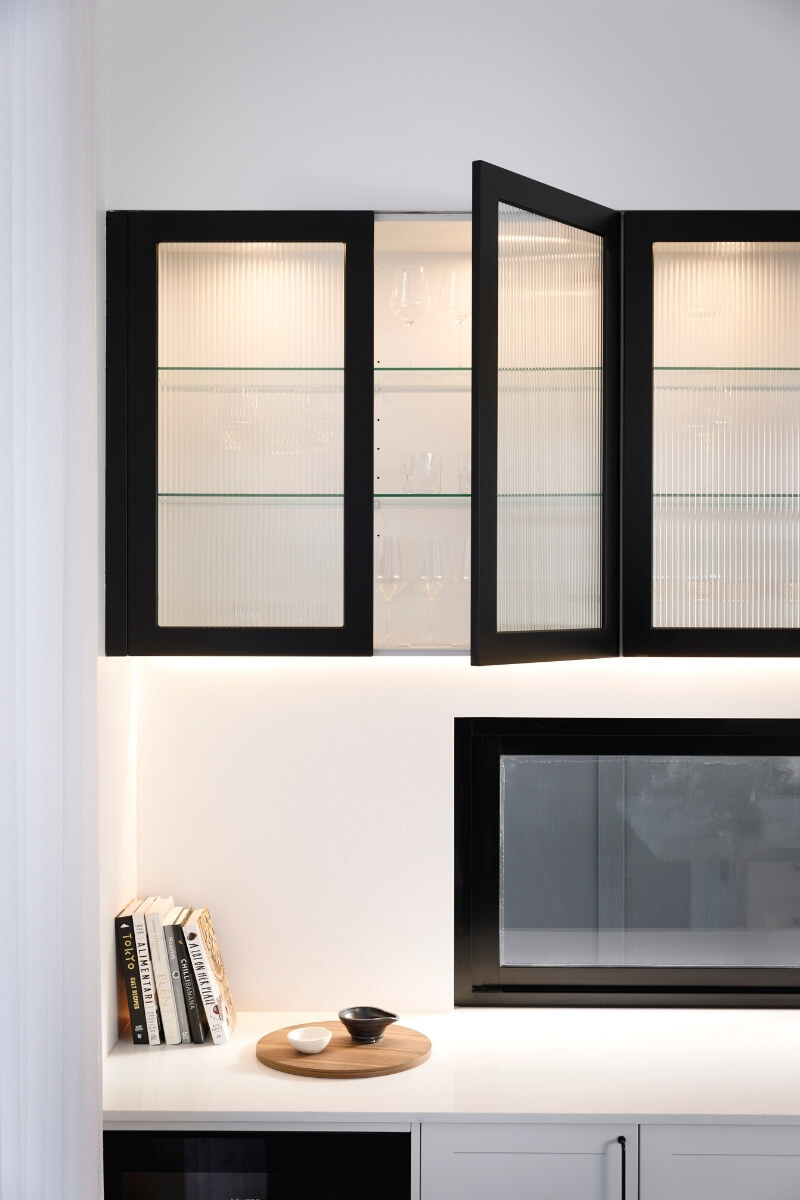 Love this look and want to bring it into your main kitchen space? Be inspired by Sarah and George who opted for Somersby Black Matt Frames with Broadline Glass, a glamourous alternative to more conventional cabinet options. Internal lighting adds to the look, highlighting the subtle beauty of the texture of the broadline glass.
Pull Out Pantries – As seen in Luke & Jasmin's Butler's Pantry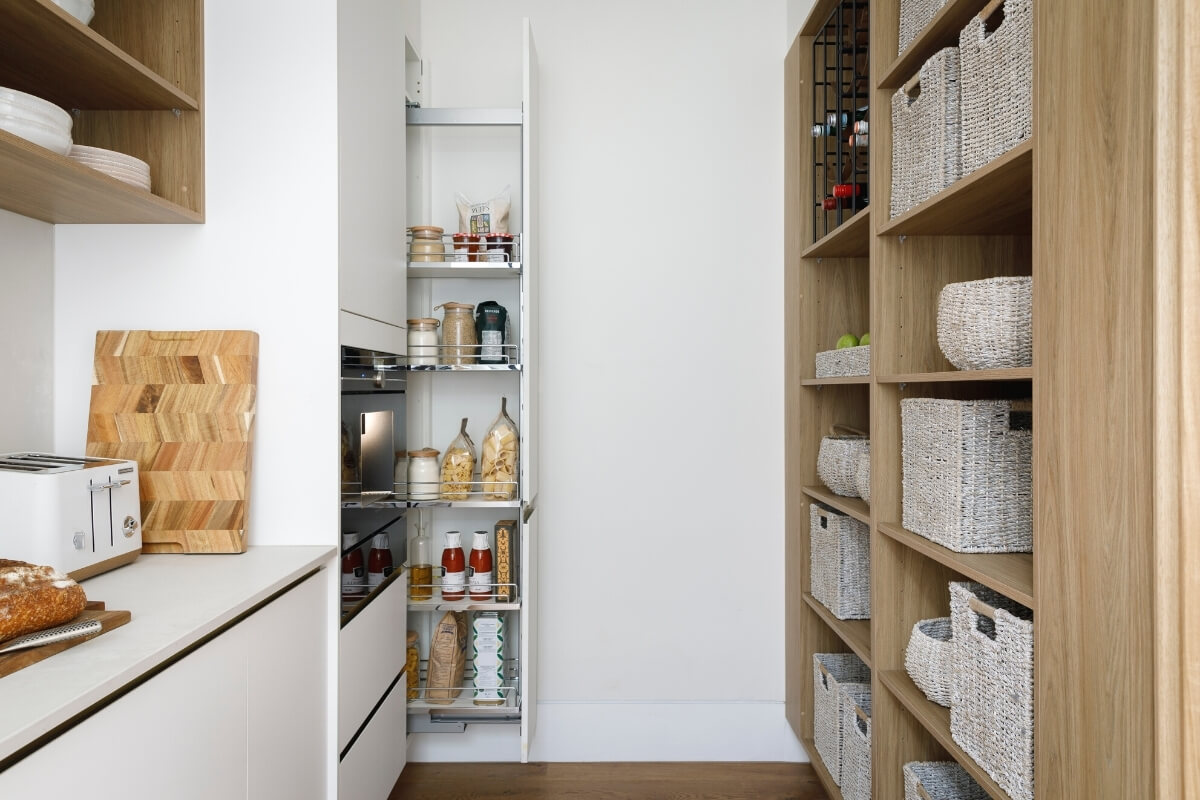 Maximise your space and keep everything within reach with our range of clever storage solutions. Available in polished chrome, our full extension pull out pantry allows optimal access to the back of the unit. They are a great solution for those tricky spaces such as the corner cabinet in Luke and Jasmine's pantry to be utilised. Plus, the shelves are fully adjustable so you can arrange them however you like to ensure that all your pantry staples can be stored properly.
Drawers For Days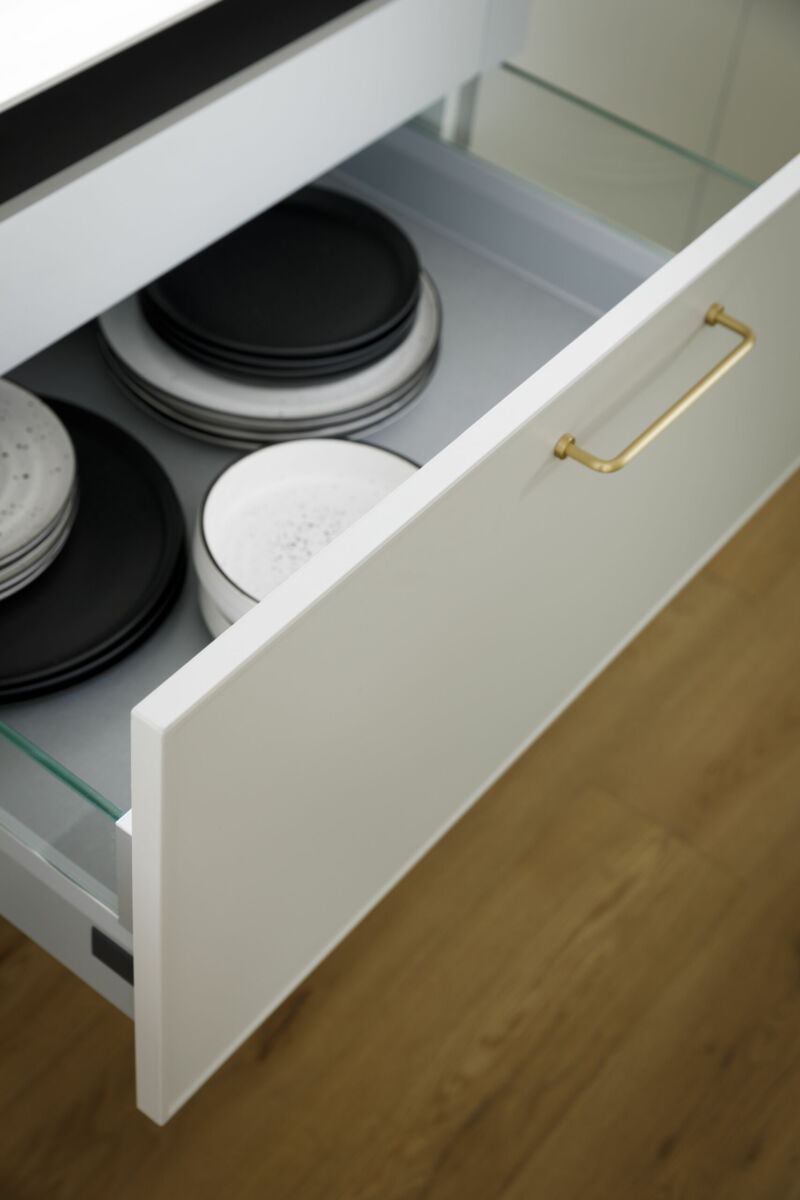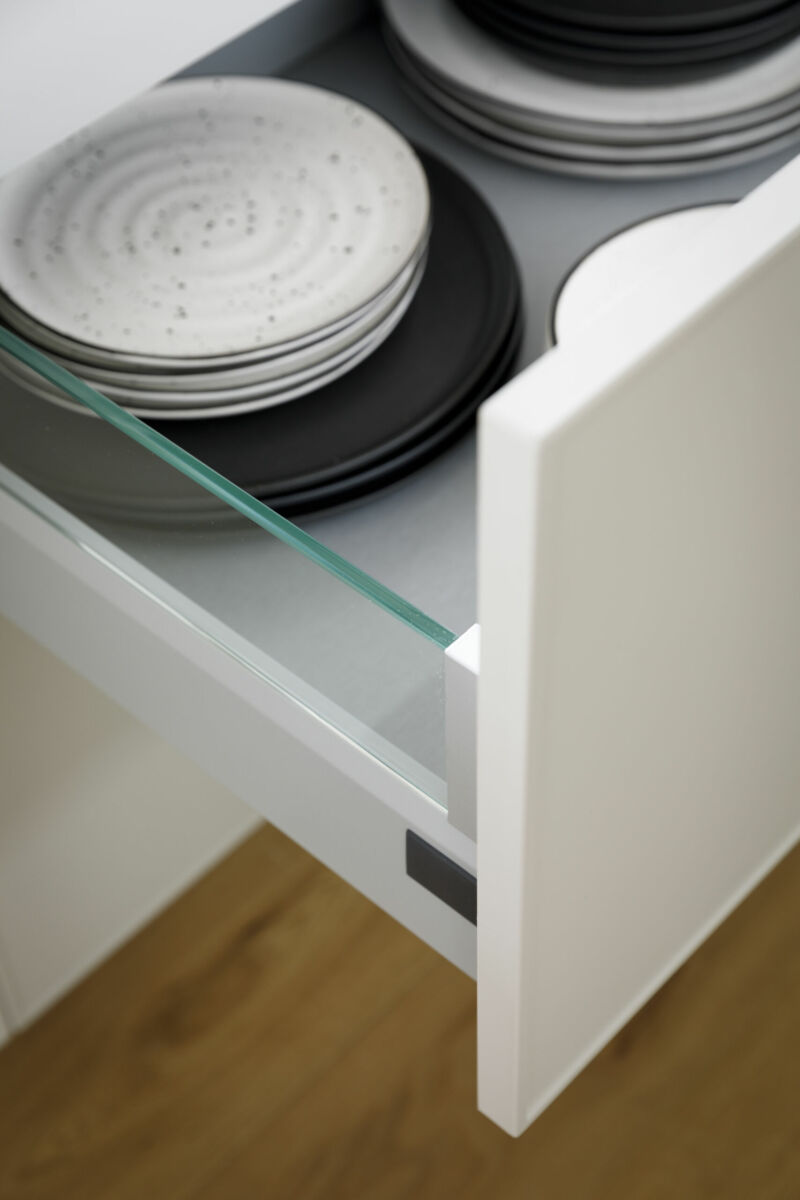 The inclusion of drawers within your kitchen design provides plenty of easy storage. Deep drawers features within all the kitchens in The Block this year- the judges in particular loving our sleek Design Glass Sided Drawers, which not only look great and ensure that the contents within can easily be seen, but also add depth to the drawer itself. We also offer Internal drawers, increasing the amount you can store, ensuring that it is a multipurpose storage system.
Inspired to create your own Kinsman Kitchen which balances beauty with function?
Book your in-home, in-store or virtual design appointment HERE.
For more kitchen inspiration download our latest Ideas and Design catalogue HERE.