Black and white kitchens are a perennial favourite for a reason – this is a colour combination that will never go out of style. The palette also has the benefit of being a blank canvas for styling, and Kinsman Kitchen's Somersby range in both matt black and white tones has proven to be a popular choice for modern homes.  
So how do you style a new black and white kitchen to keep it looking fresh and on trend not only for 2020, but for years to come?  Read on for some tips from our Kinsman Kitchens experts.

Step 1: Choose a theme
While black and white looks great on its own, you can inject some personality by choosing a theme when styling.  For example, this kitchen that we recently completed for a customer based in Brighton has been styled with a subtle Moroccan theme in mind.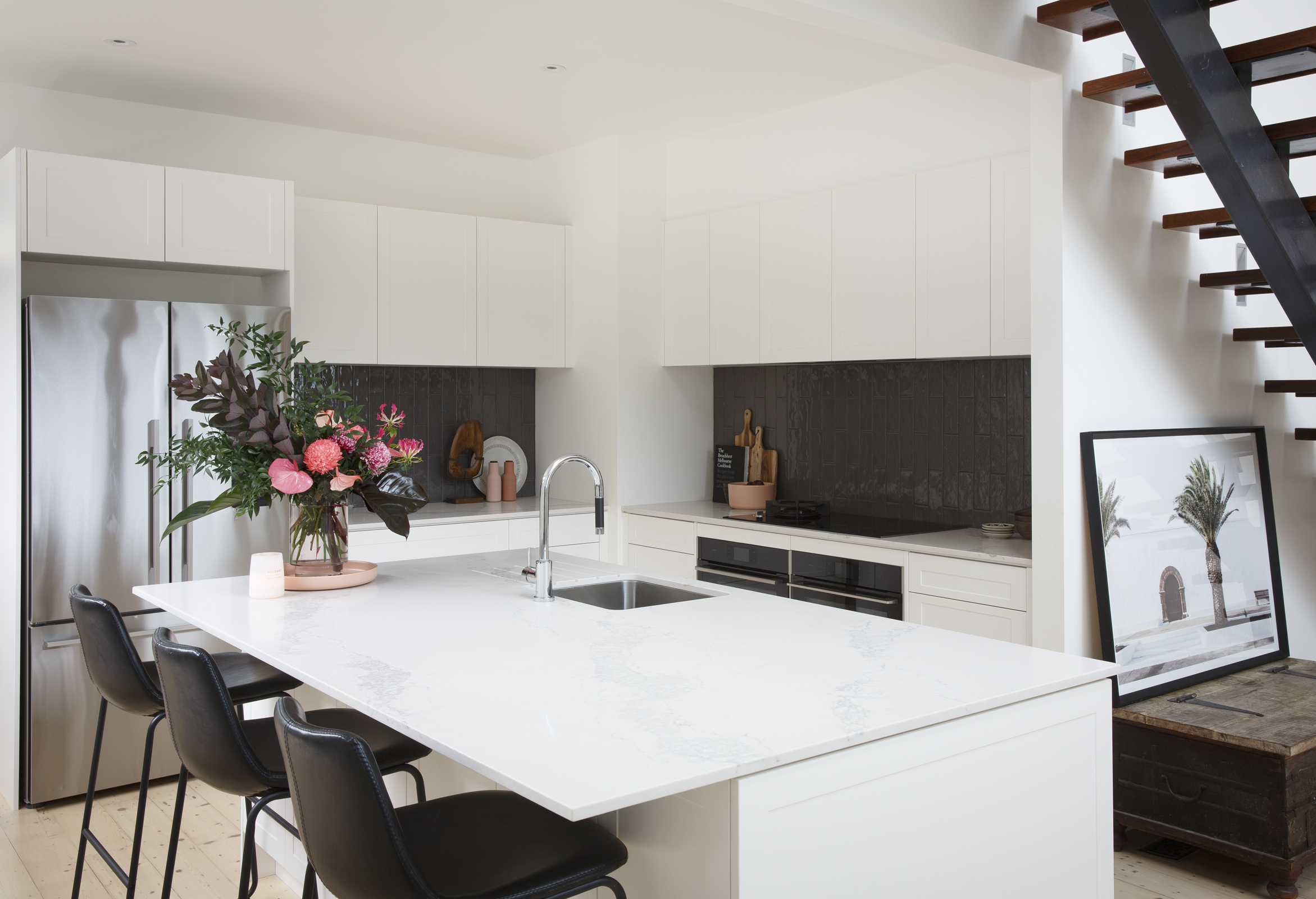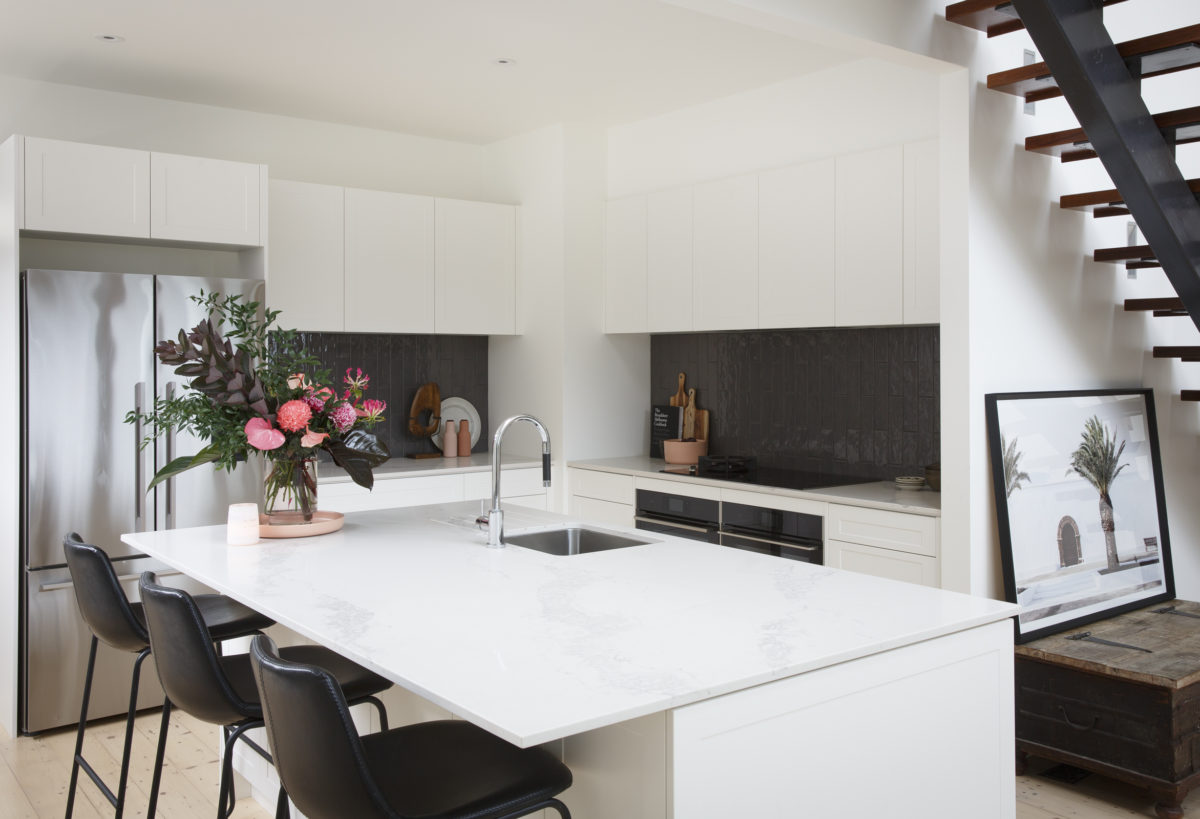 The Moroccan palm print artwork, clay crockery and aubergines placed in the butler's pantry all tie into this theme, without being overt.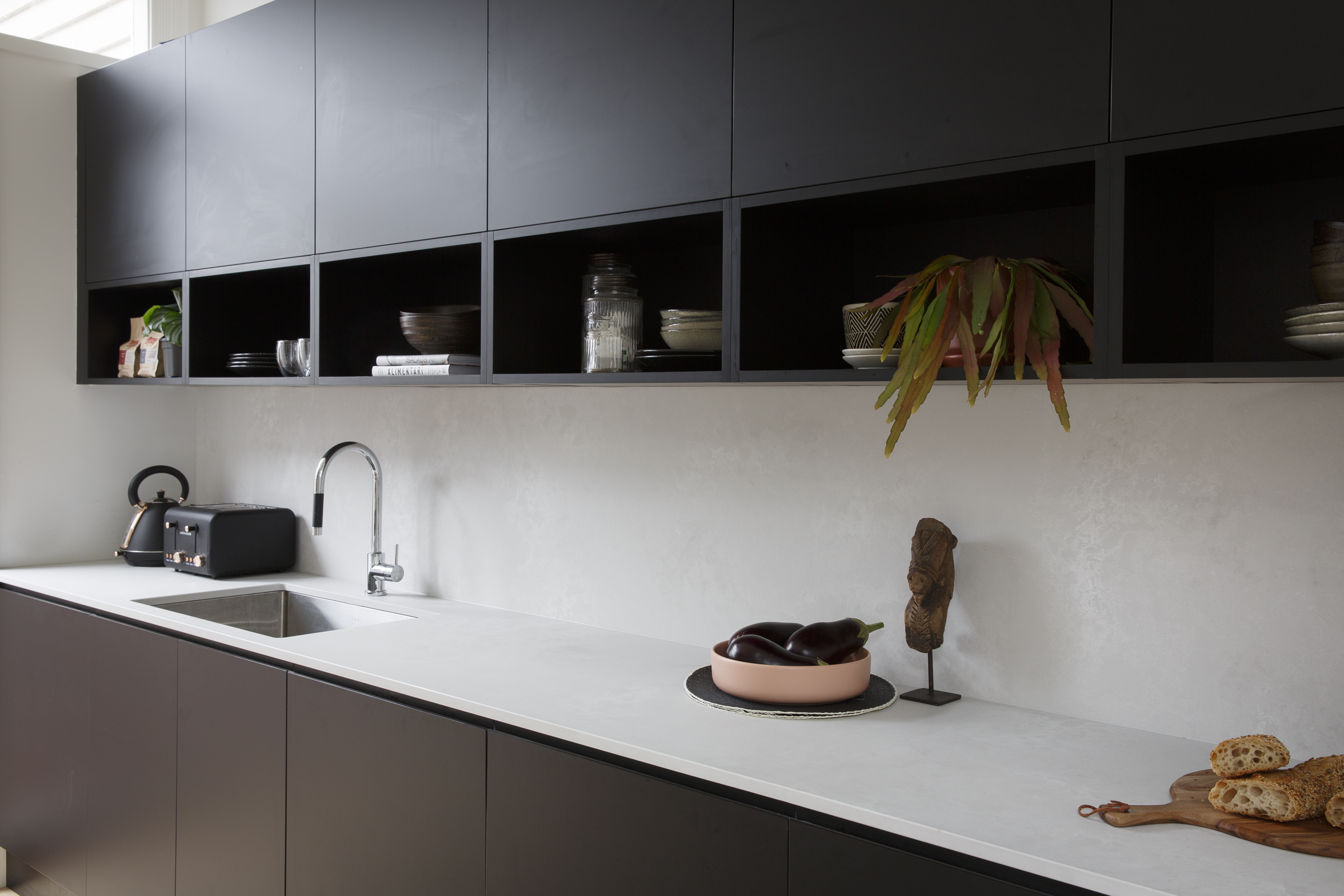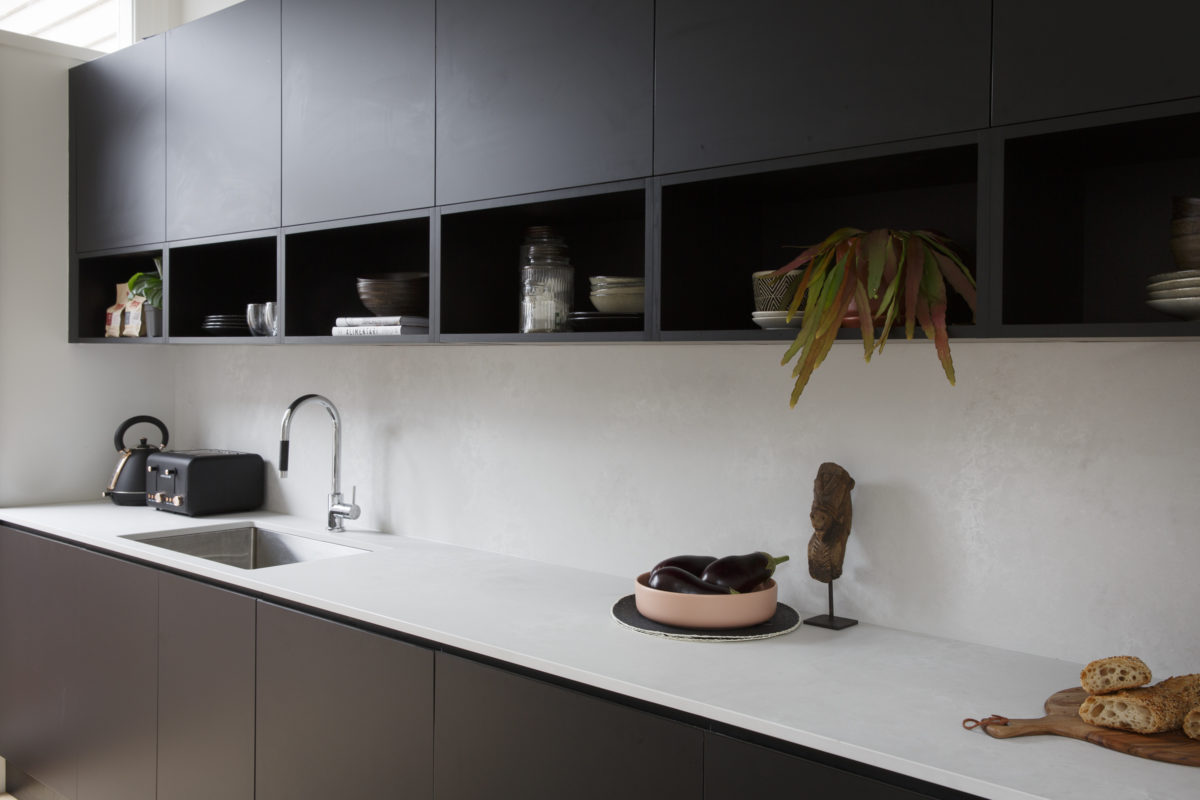 You may like to choose your own theme based on what's currently trending in interiors, or a reflection of your home's location (you can't go wrong with a Hamptons look for a seaside location), or simply extend upon the existing style of major pieces in your home.  For example, if you already own mid-century style furniture, then a retro cool vibe in your kitchen will be a great fit.
For open plan living spaces, be sure to continue touches of your theme into the adjacent area such as hallway and living room; this will give your home a cohesive flow. While a styling theme doesn't need to be applied to every item you own, do try to match the tones and patterns you use for key decorator pieces like rugs, cushions and statement curios on display. 
Also consider matching your laundry to your kitchen styling, as they are both functional spaces which can feature the same style of cabinetry and benchtops.  In this kitchen, Kinsman's Somersby in White Matt and Caesarstone's Statuario Maximus and Cloudburst Concrete were used in the kitchen and laundry spaces for a complementary look.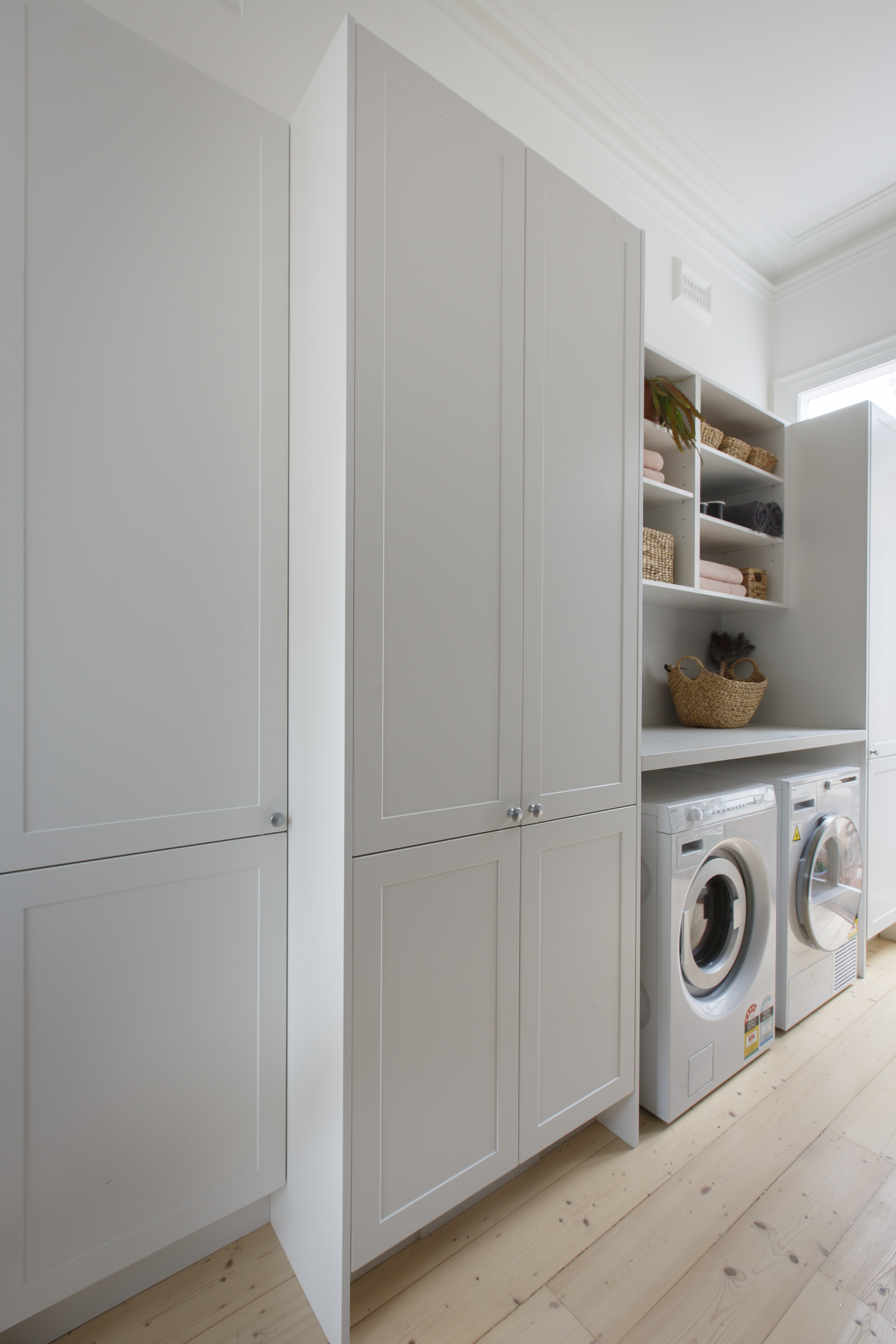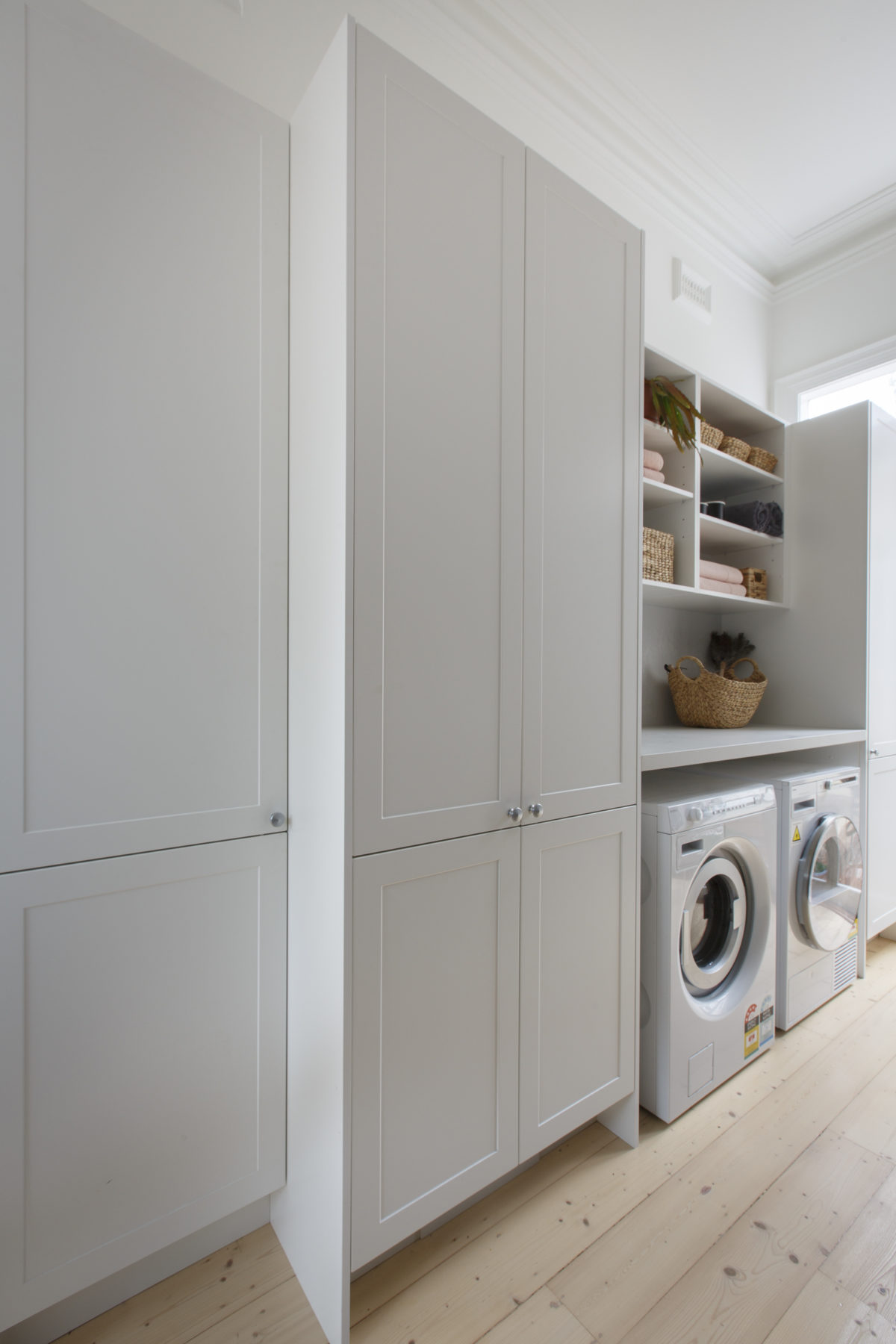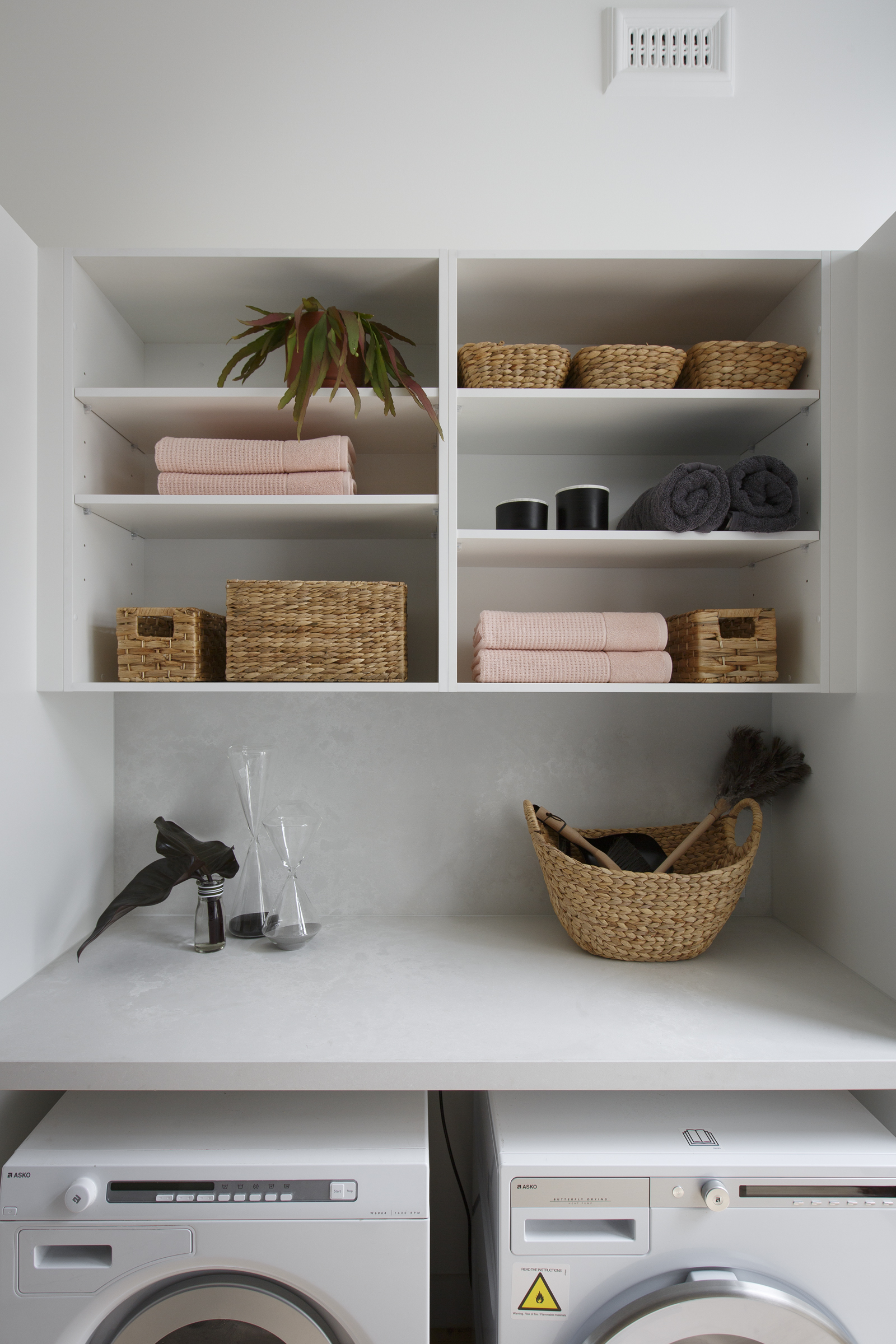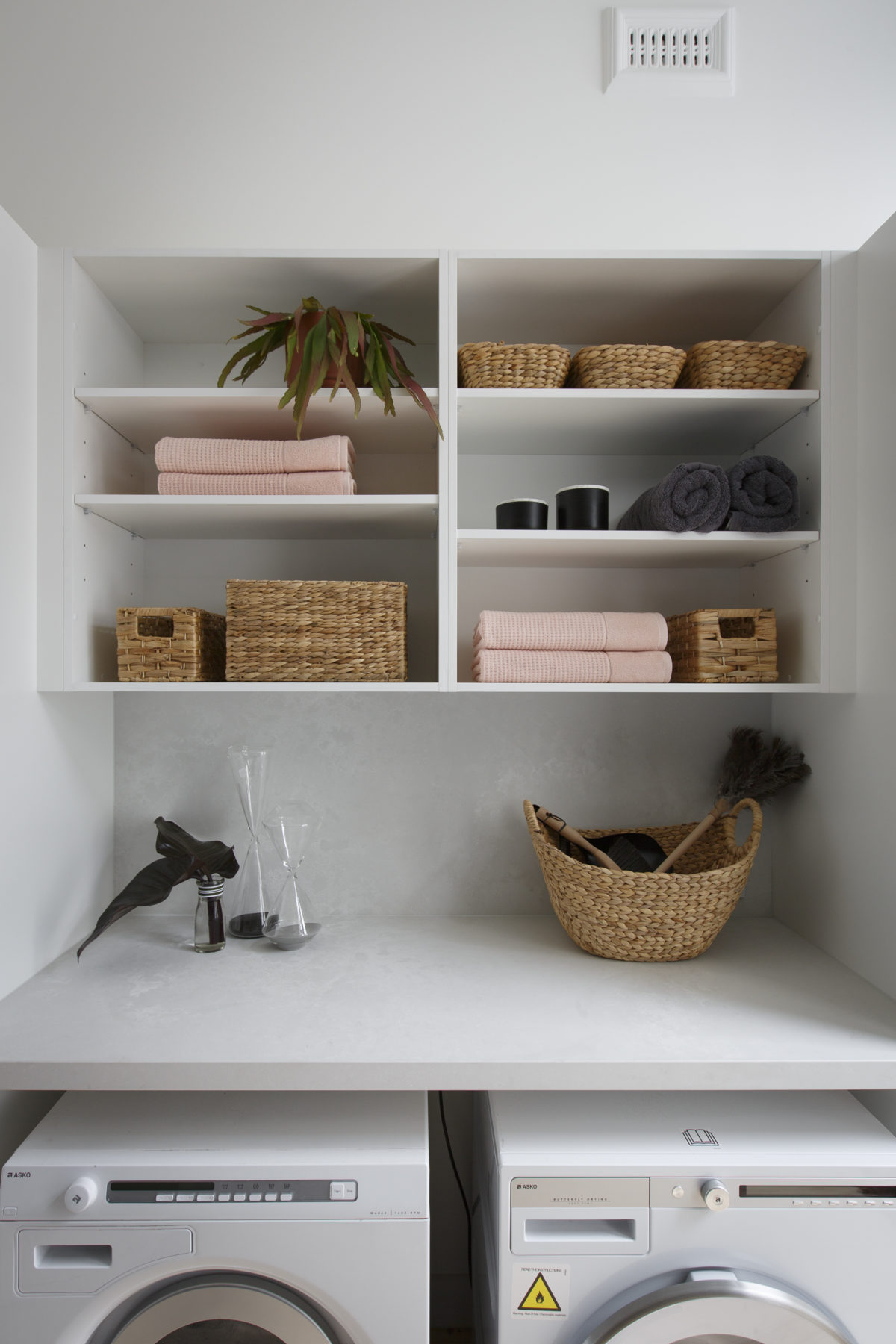 Step 2: Select your colour palette
You already have black and white as the base of your colour palette, but to add further interest and keep your kitchen feeling on trend, look to the latest colours being used in interiors. Pastels as well as some richer earthy tones are big for 2019, which we've implemented with pastel peach and terracotta when styling this Kinsman Kitchen.
However don't feel confined to trending colours if this season's looks don't appeal to you. If you have a favourite colour that's already featured throughout your home, you can certainly bring that into your kitchen too.  The key is to create consistency, using colours that feel good to you and making them 'pop' against the black and white base. 
LED task lighting as used in the splashback  is also a great way to brighten dark areas, and doubles as a display light for decorative items.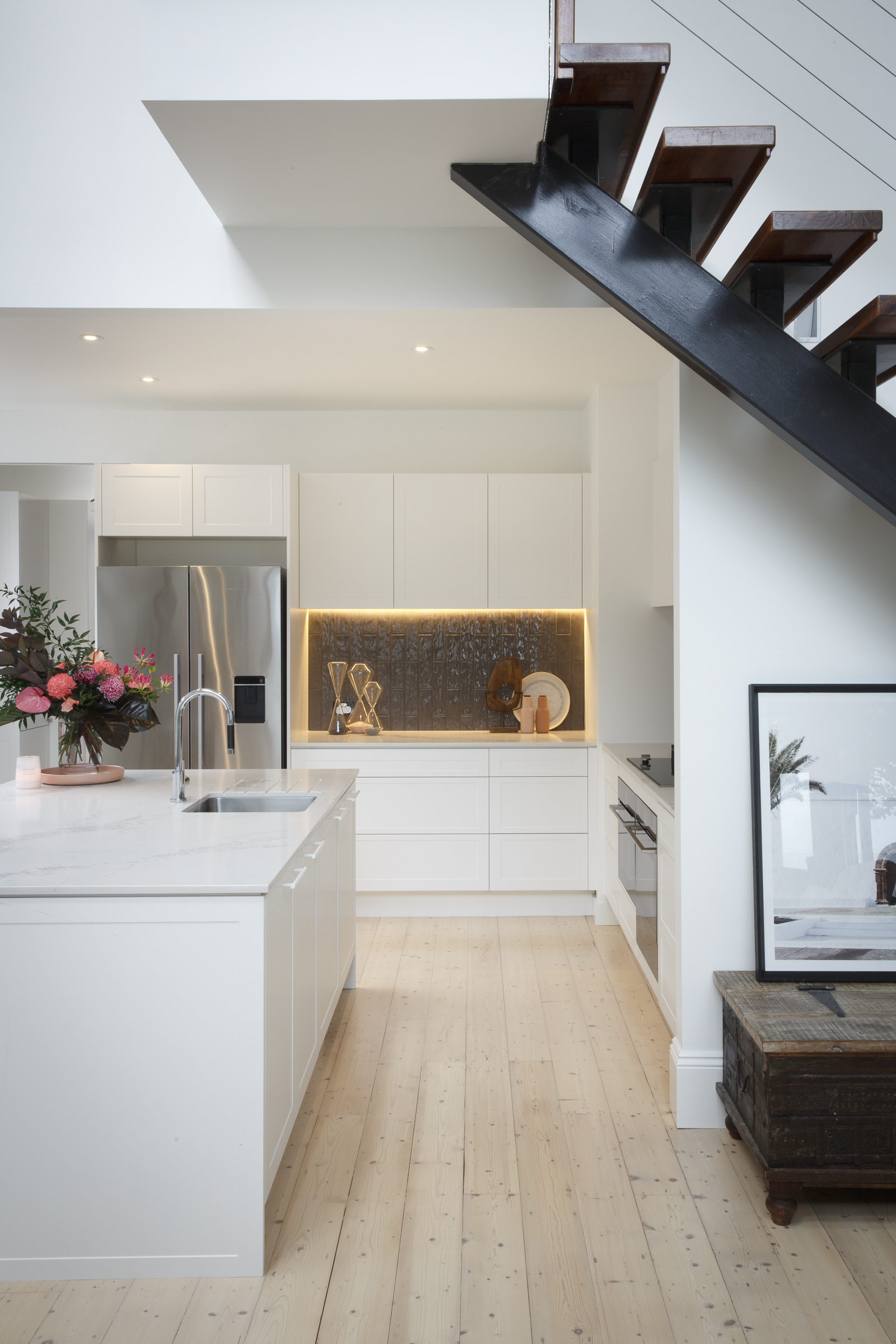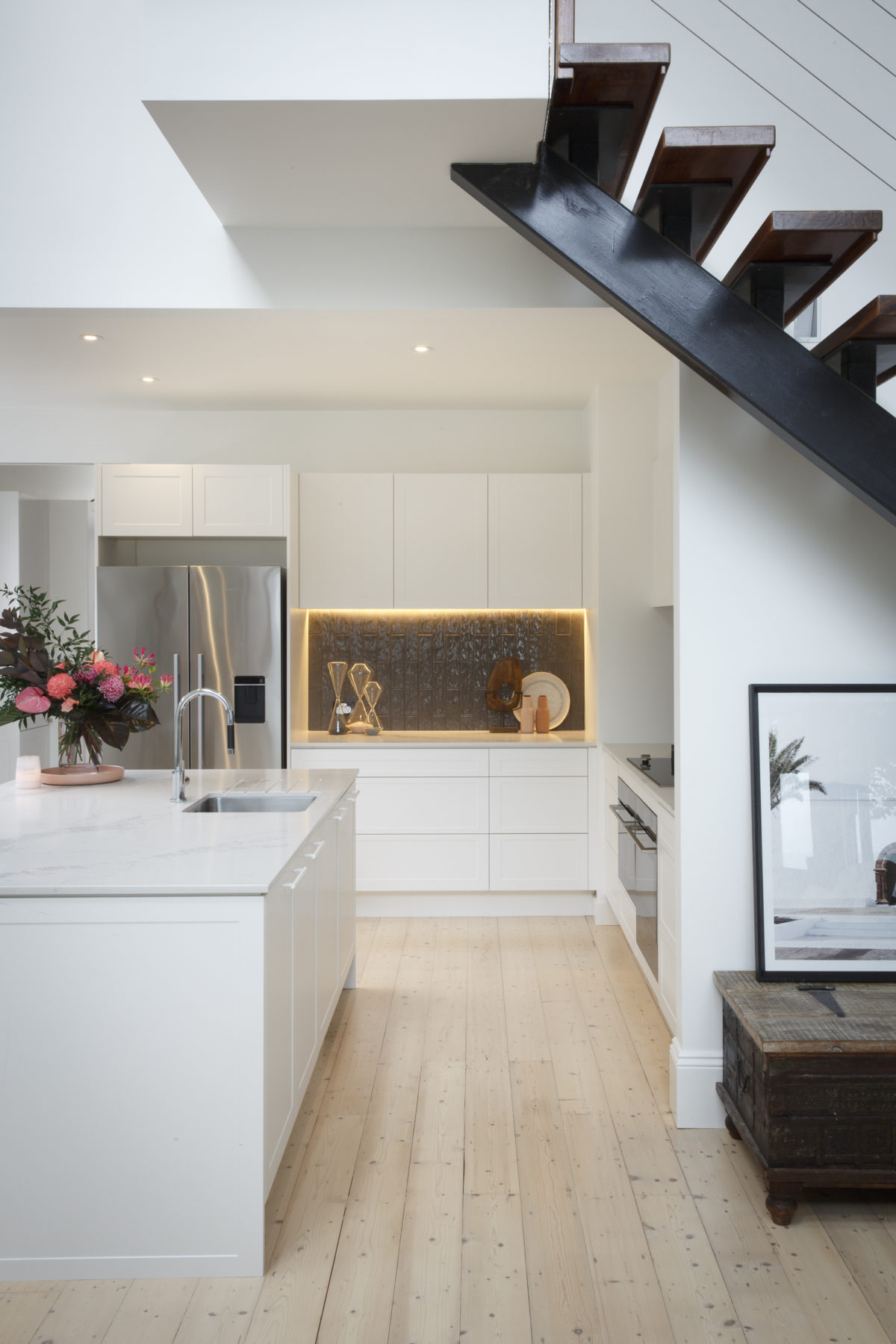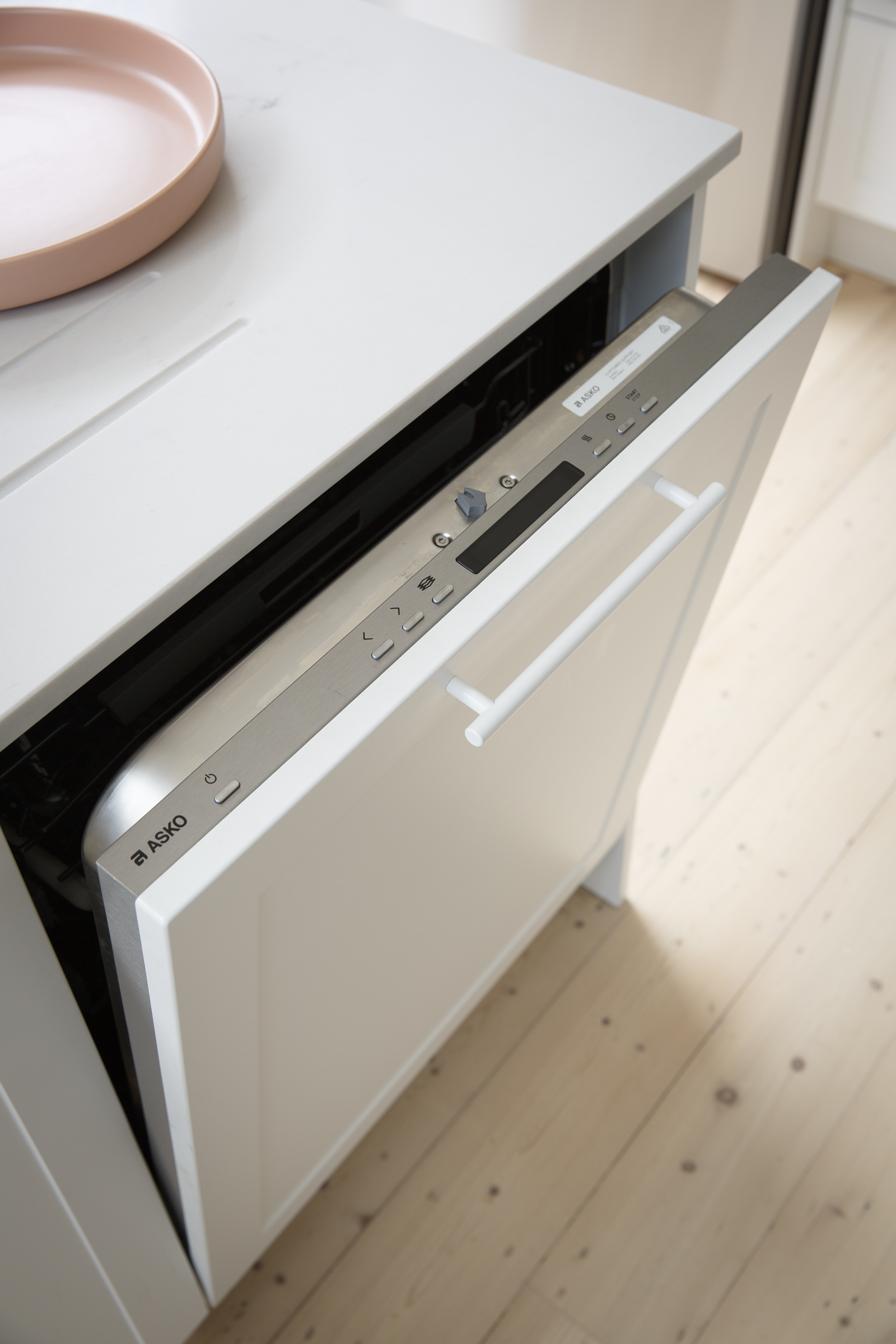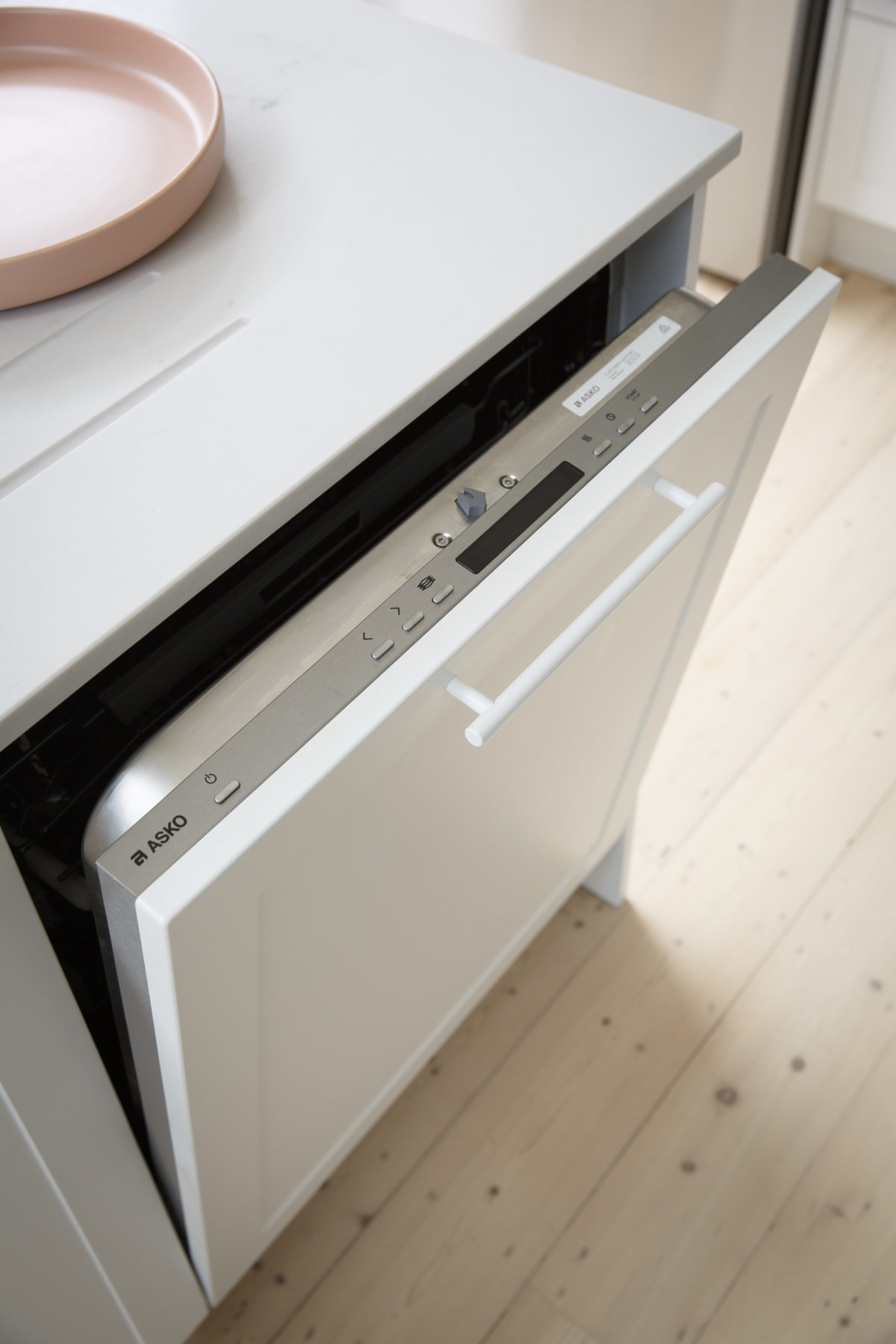 Step 3: Curate to update
When choosing your key styling elements, be mindful that you may want to change things up down the track – which is one of the benefits of a black and white kitchen – it makes it easy! 
Larger elements that can be replaced for fresh impact includes bench stools, pendant lights, and even your tapware. 
However for less expensive options, stick to smaller décor and utensils for your future swaps.  This can include items like a fruit bowl on the benchtop, vases and vessels, print artwork, cookbooks, tea towels and crockery.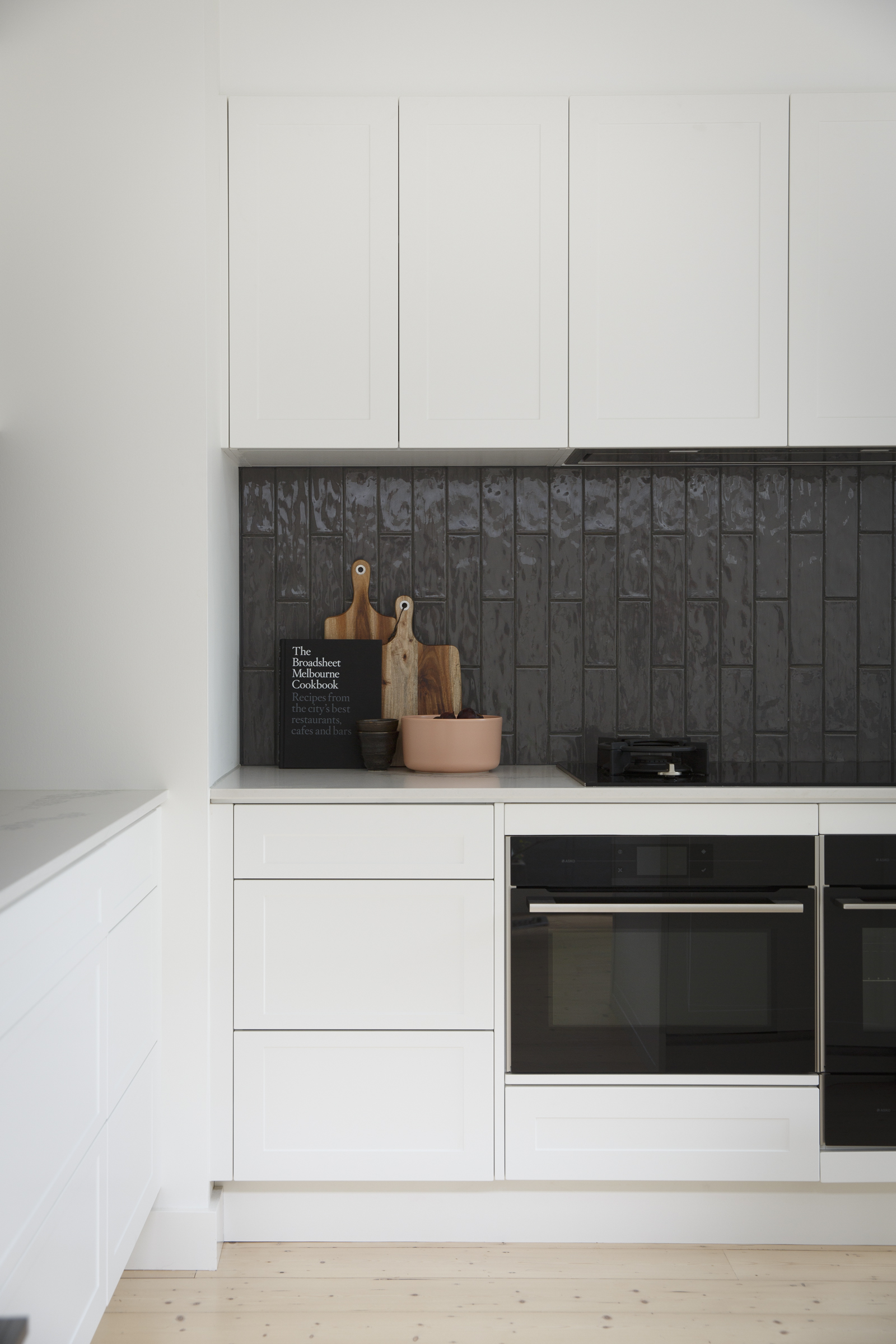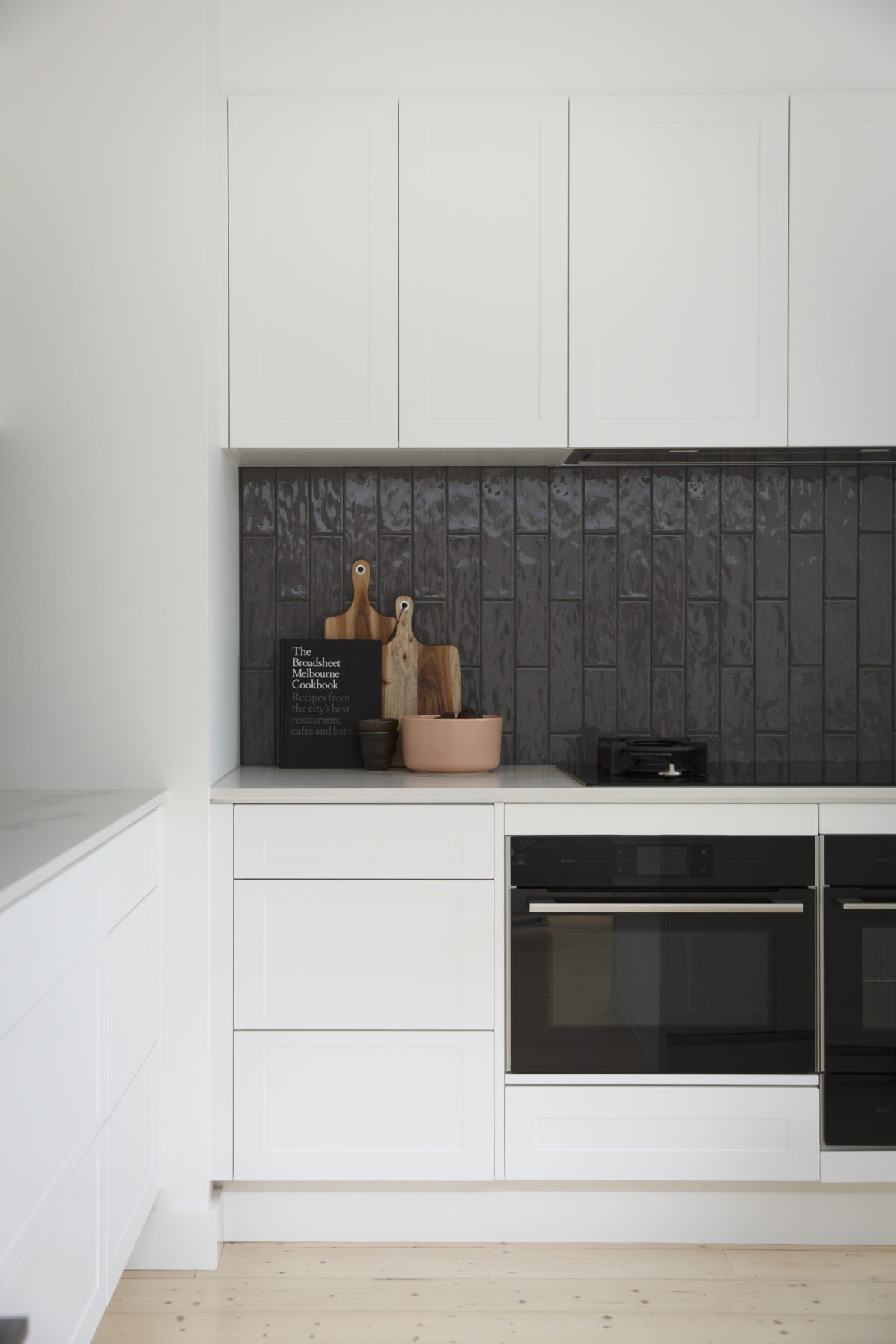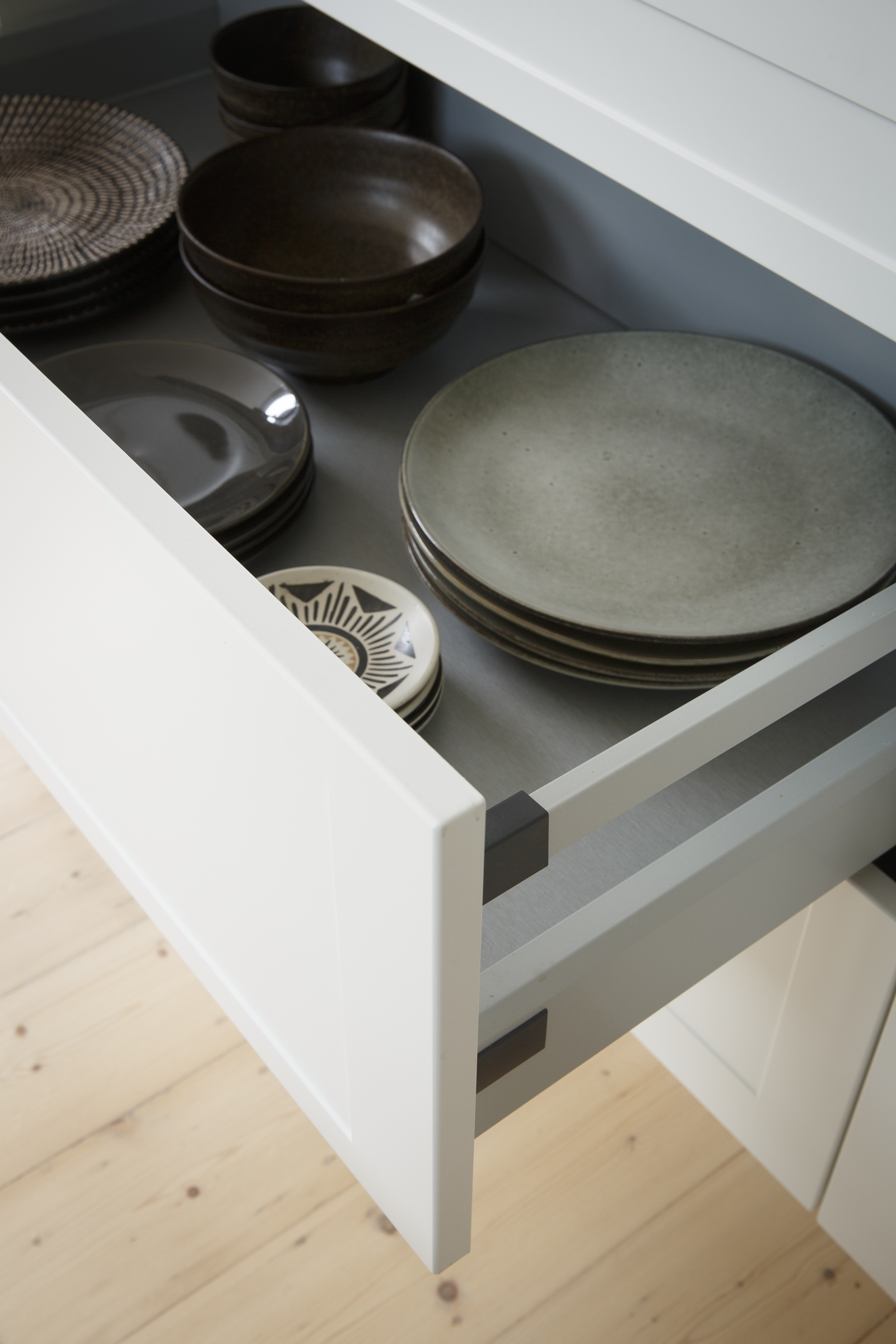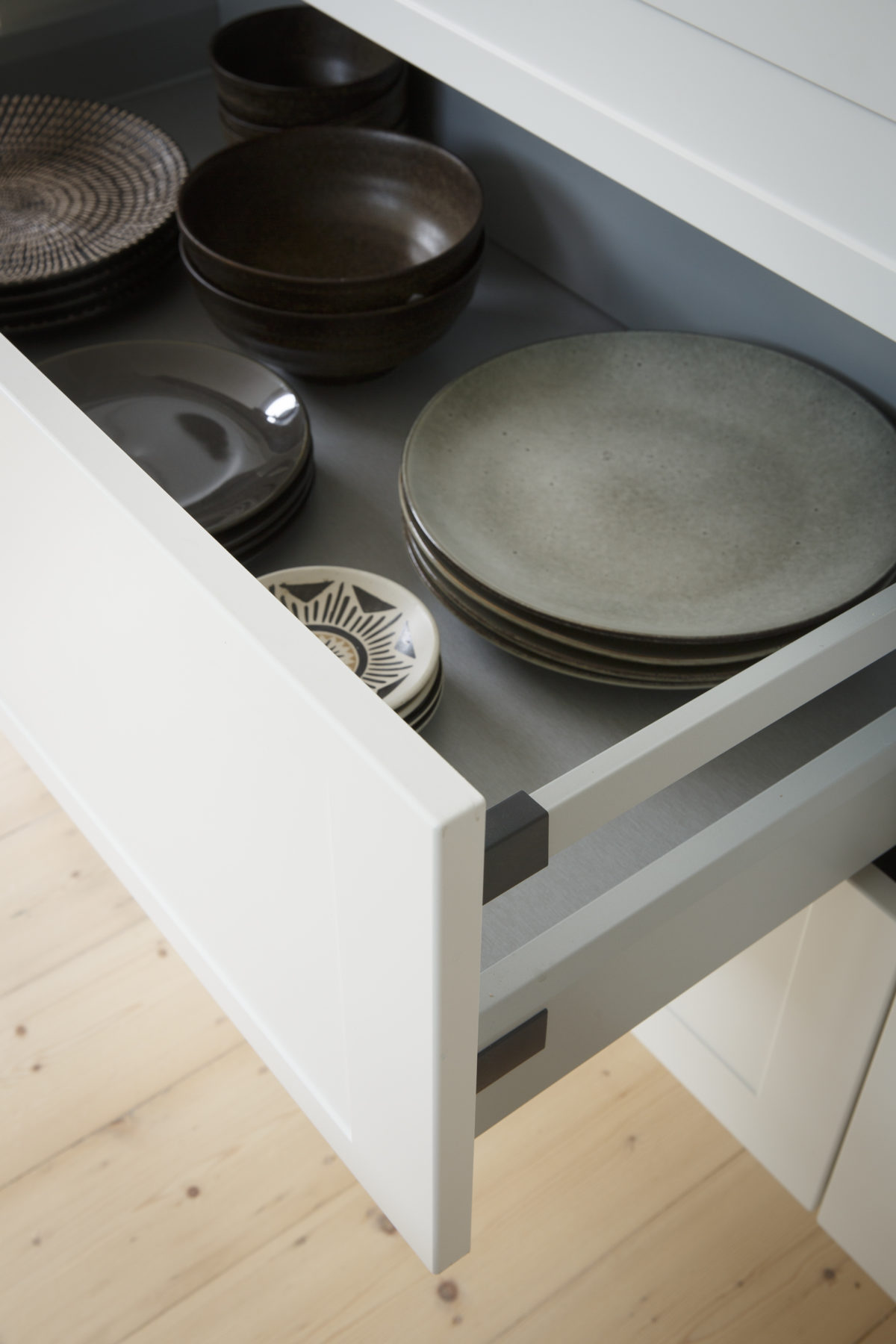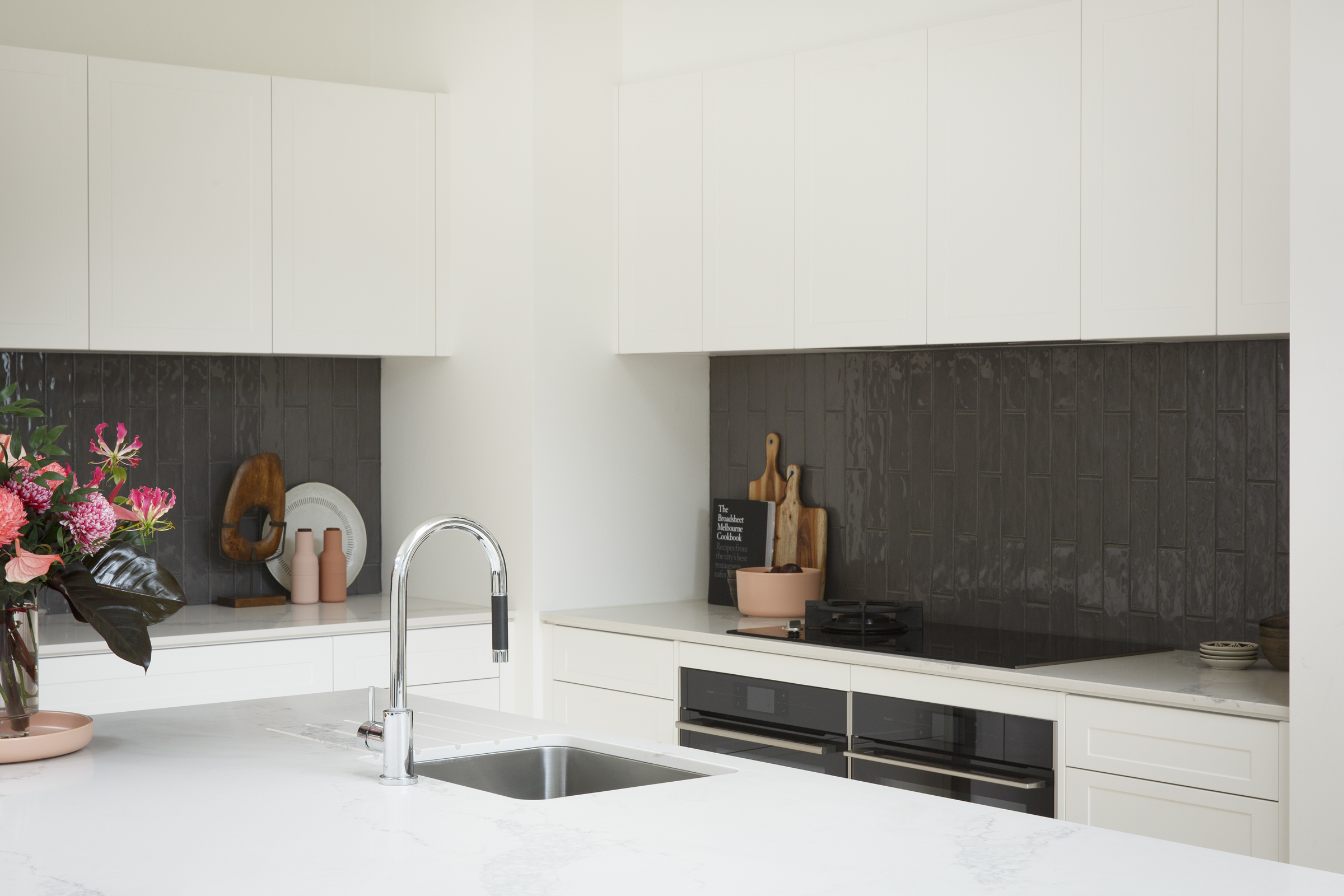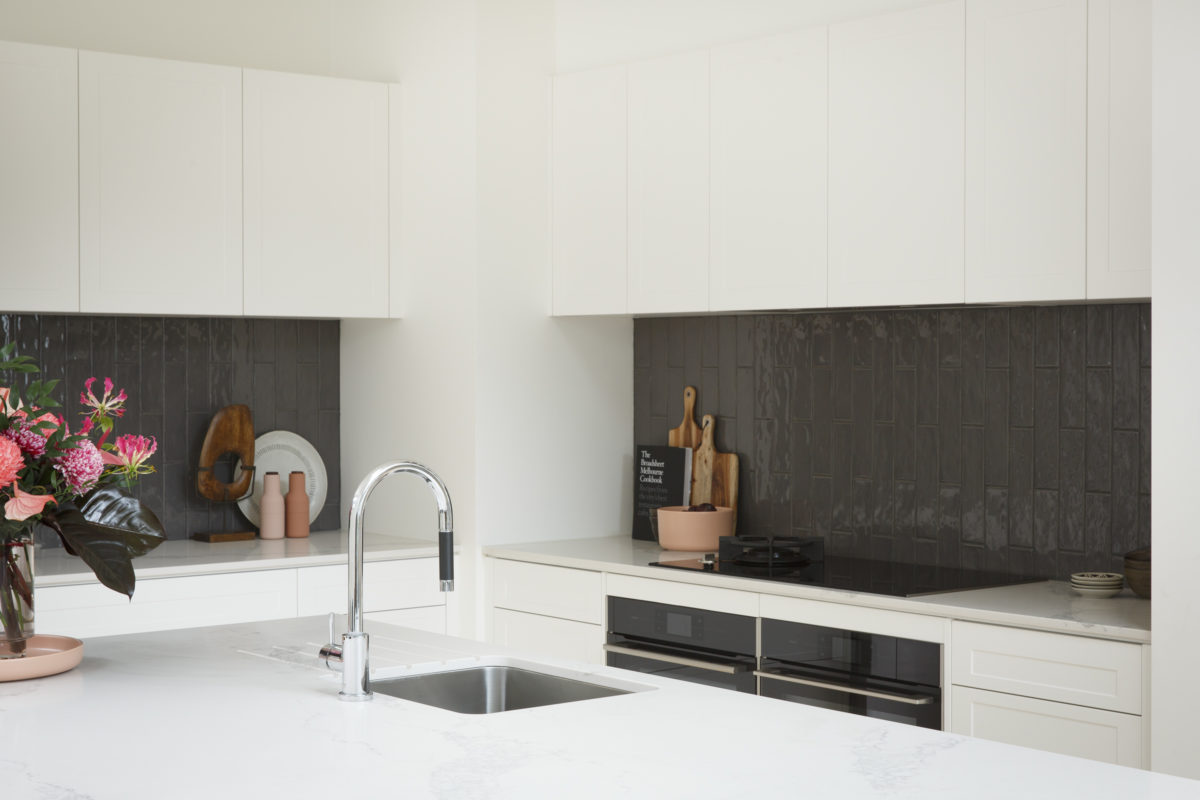 Need more inspiration? Download our latest catalogue HERE.
Ready to start your own kitchen transformation today? Simply book a free design appointment HERE.


Kitchen design:
Shaynna Blaze, Blank Canvas Interiors – @shaynnablaze 
Kinsman Kitchens: @kinsmangroup
Photo shoot credits:
Photography: Marcel Aucur – @marcelaucar
Styling: Alex Shimmin, White Room Interiors – @thewhiteroominteriors_melb
Florals: Babylon Flowers – @babylonflowers
Stools: Tempted Kensington – @tempted_kensington
Meet the happy customer behind this stylish black & white kitchen
Watch this customer's testimonial on their thoughts about the design, functionality and the kitchen journey process with Kinsman Kitchens.