2023 Design Trends 
Organic colour palettes, clever storage solutions, bold colours, and statement kitchen appliances are just some of the key trends we will be seeing in 2023 and beyond. Below we explore 3 of the top interior design trends we are loving in kitchen, laundry and wardrobe design.
1. Natural and organic colour palettes. 
Focus on organic, raw and natural finishes in various elements, from cabinetry to kitchen benchtops. Touches of timber added instant warmth, while warm white or soft grey joinery and earthy quartz benchtops all lend themselves to this enduring trend.  
Ronnie and Georgia's classic contemporary kitchen on The Block 2021 brought out the natural elements whilst still showing a modern and classic design. 
Find out more about their kitchen here: The Block 2021: Step Inside These Sensational Kitchens | Kinsman Kitchens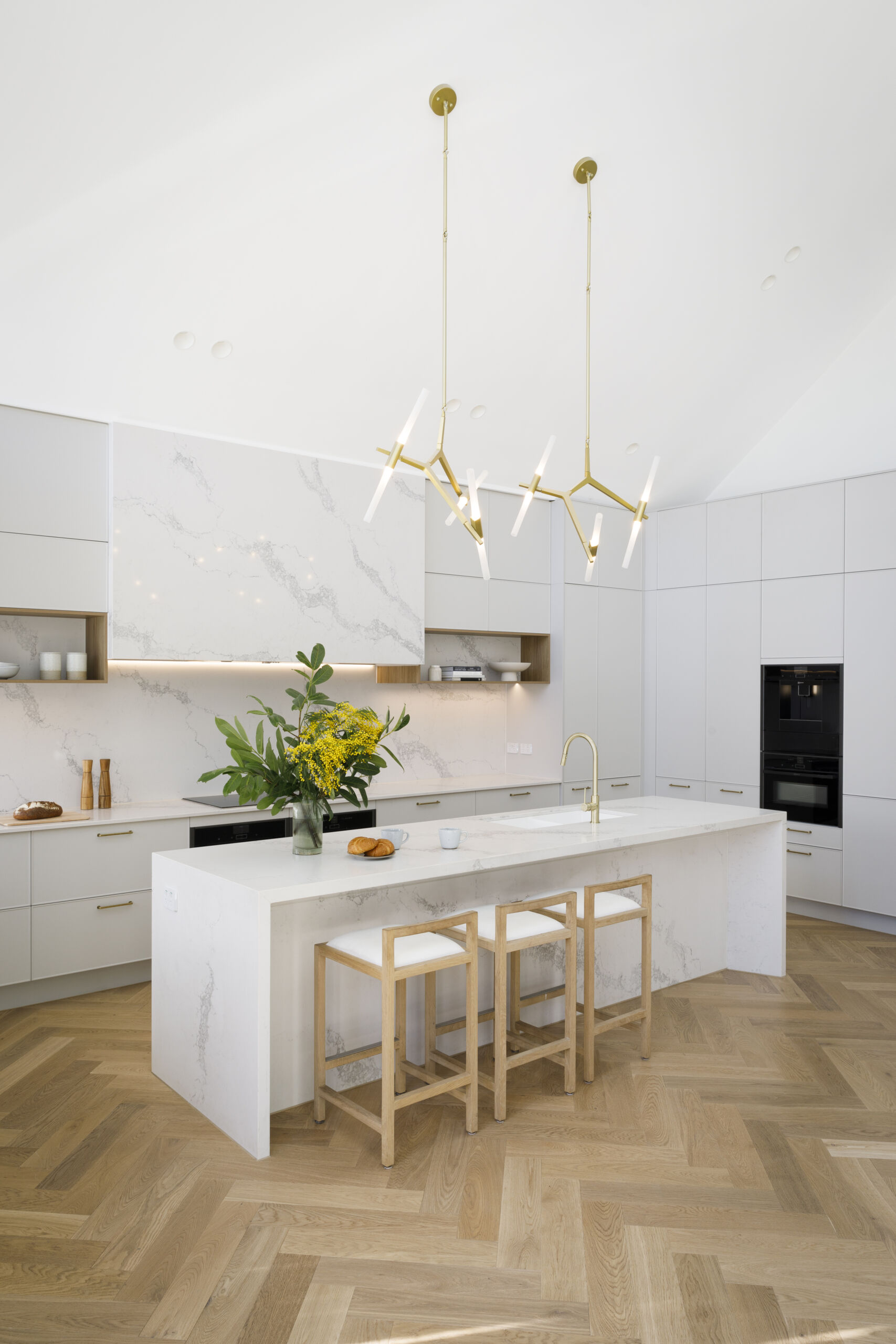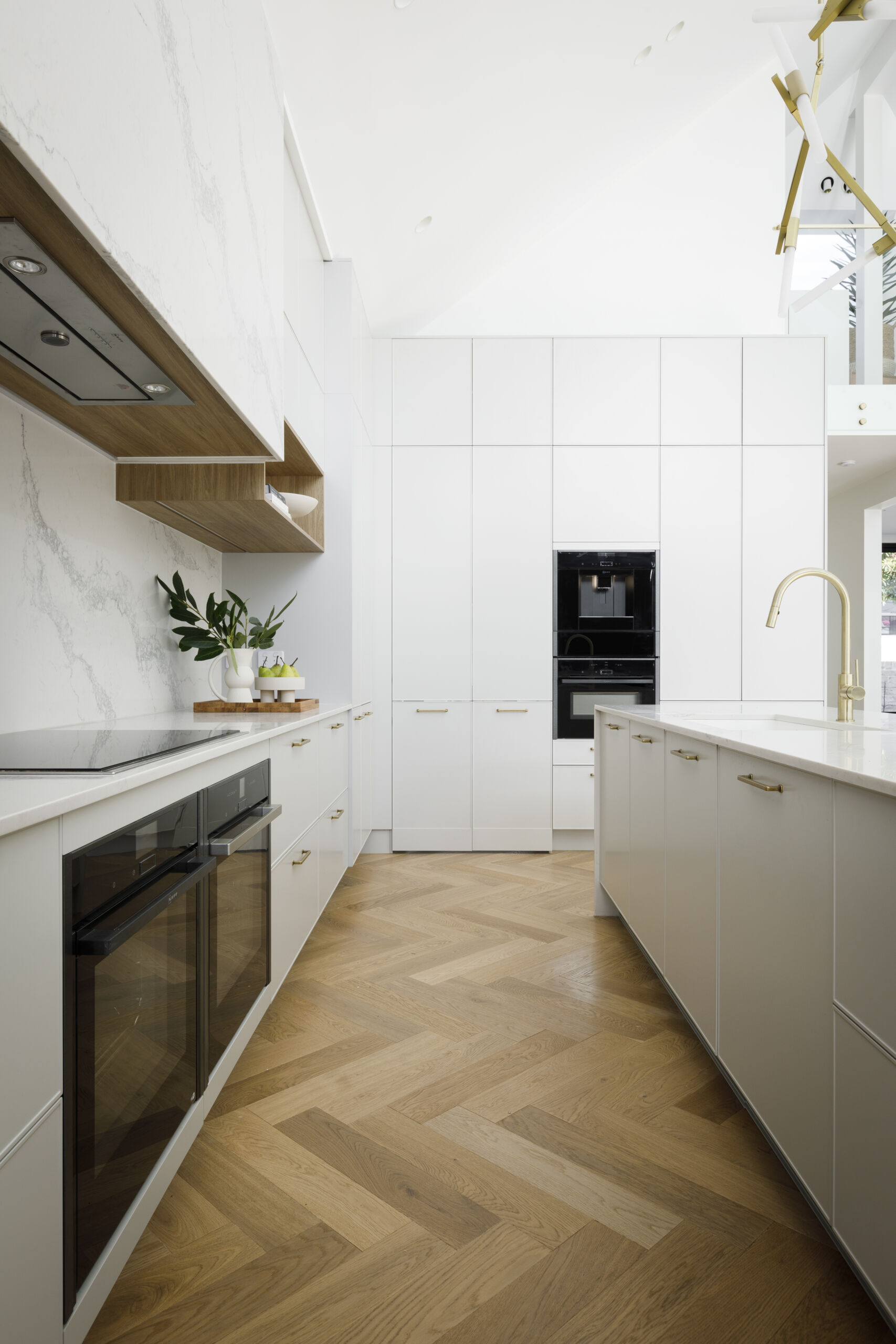 2. Be bold with colour! 
Colour is a great way to inject personality and style into your kitchen and works particularly well for Country and Hamptons-inspired homes. Blues and greens are two colours we predict seeing a lot of – both are stylish and soothing colours and also connect well with the outdoors and nature which is very appealing.
The Kinsman range featured three wonderful blue tones in cabinetry in an array of different profiles. Oxford, Montauk for Kitchens and Drift and Trevi for Wardrobes. Download the Kinsman Catalogue to view the range: Download the Kitchen catalogue, full of inspiration and ideas (kinsman.com.au)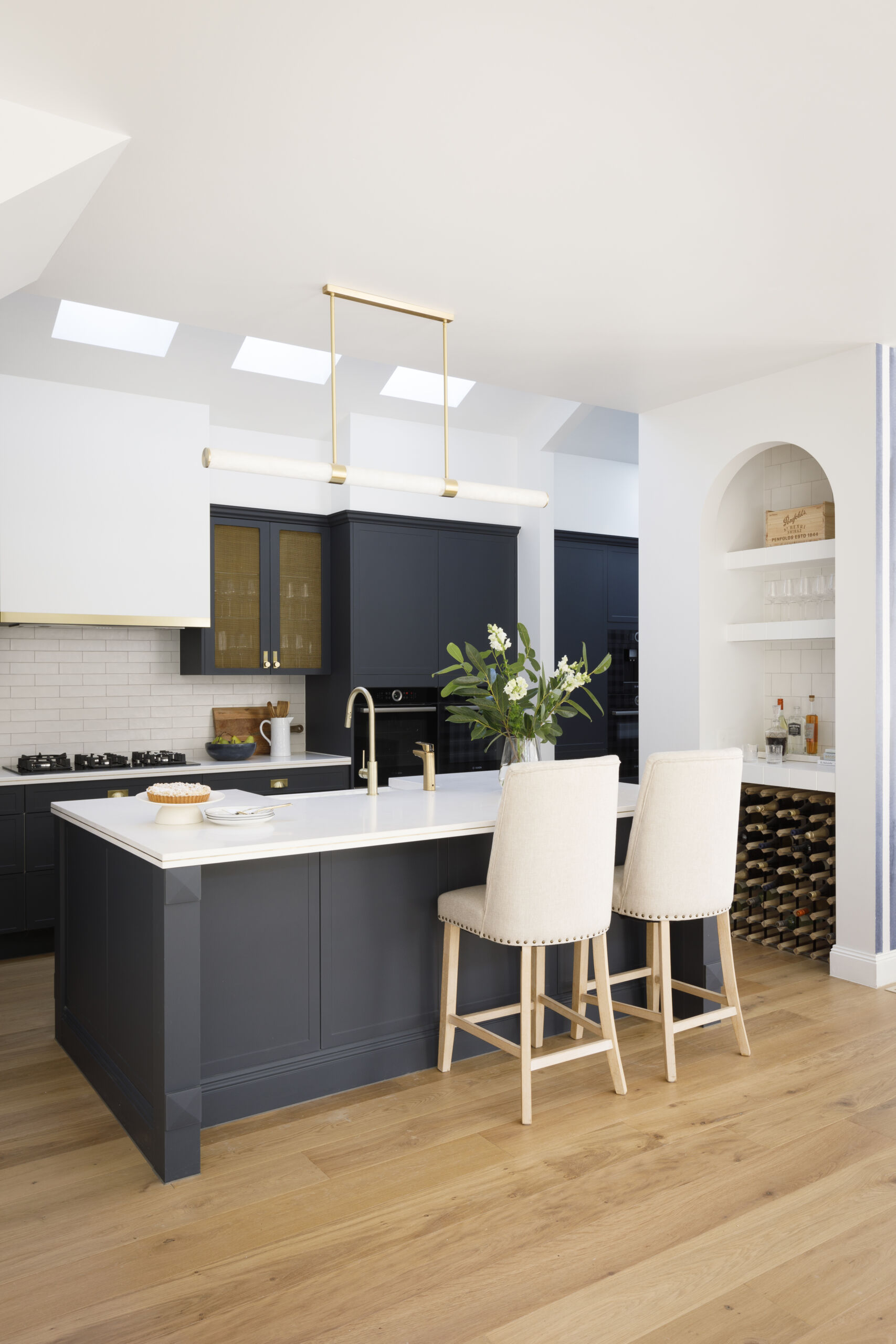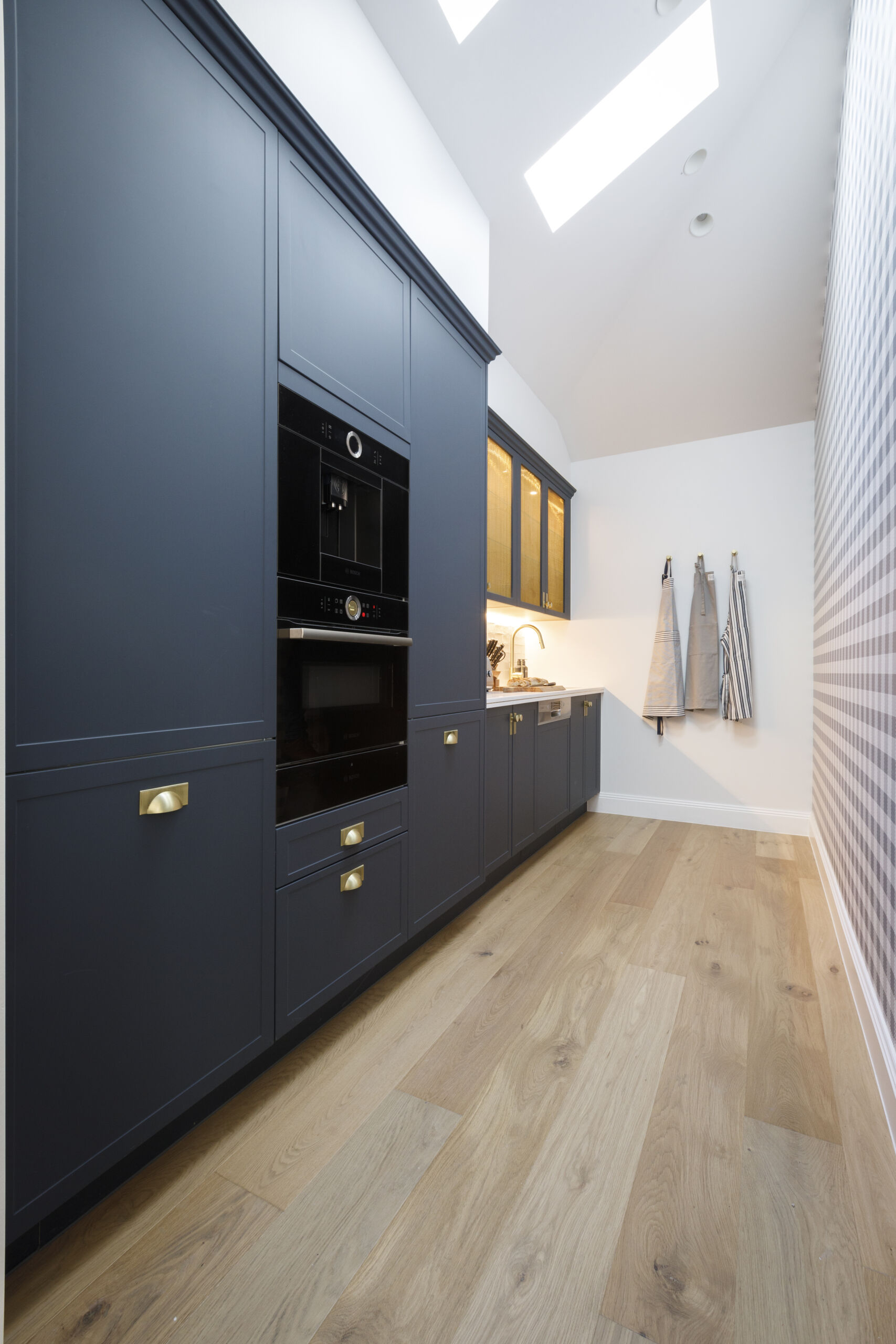 3. Consider statement kitchen appliances
A freestanding oven, exposed rangehood or statement fridge are all fantastic inclusions in a kitchen and can turn up the heat in terms of style. You can also select the look of your appliances to suit the overall style of your kitchen- ornate designs will work well for more traditional spaces, while sleek stainless steel or black will suit a more modern setting. 
Knowing your appliances is an important step of your kitchen design. Find out more about planning your kitchen in your free design appointment here: Top 10 tips to get you ready for your Design Appointment | Kinsman Kitchens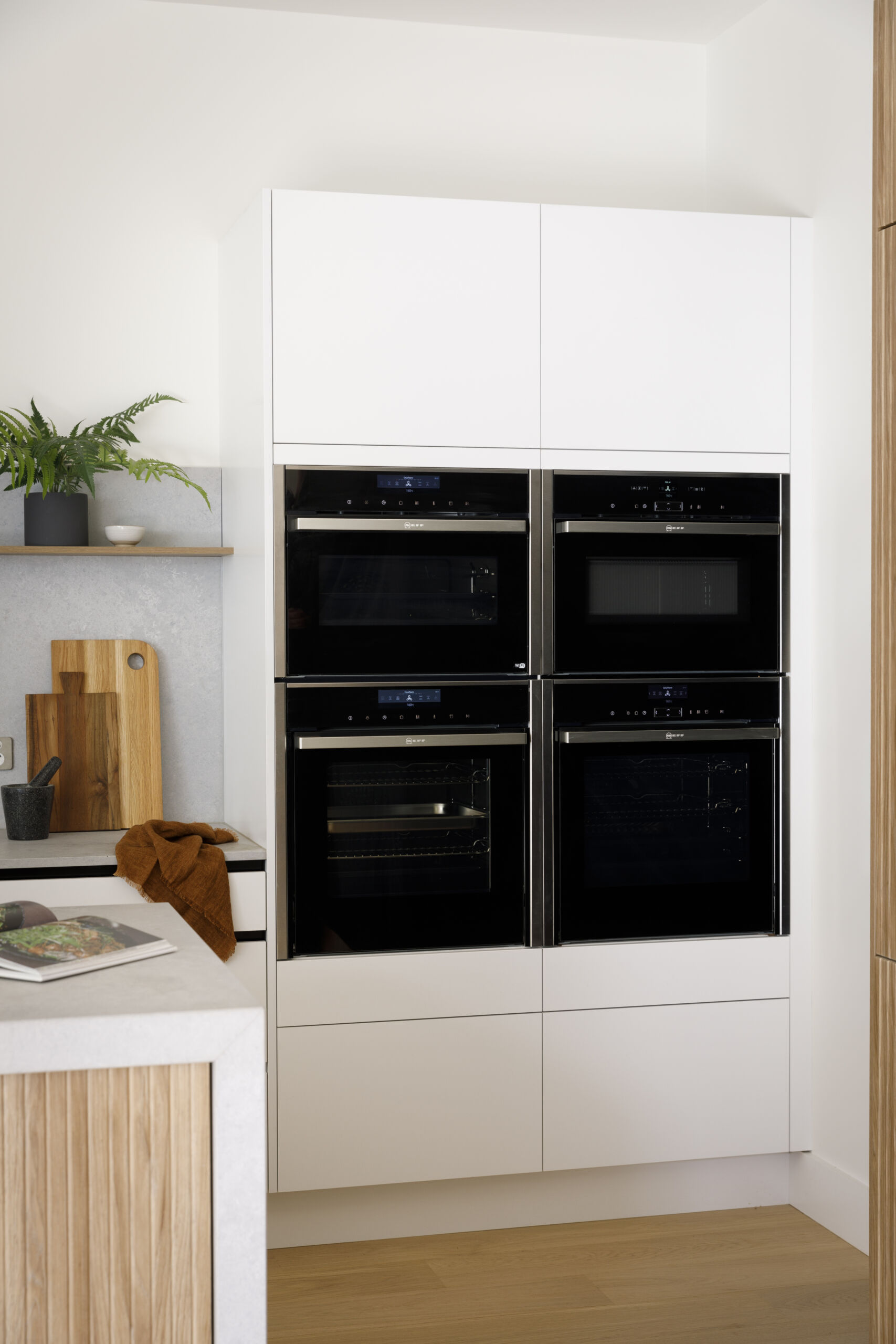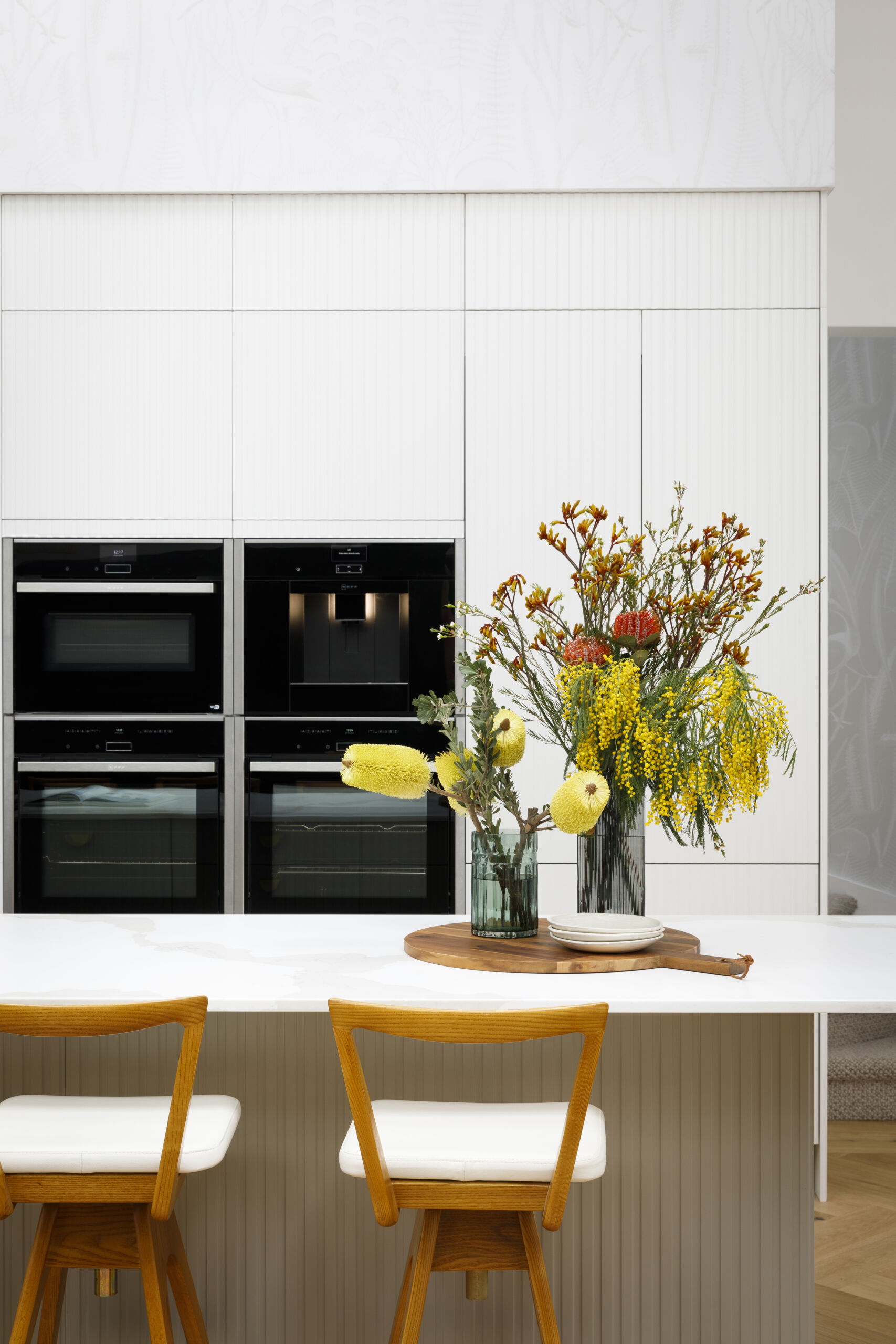 Laundry trends.
1. Combine your laundry with a mudroom. 
Designing your mudroom in the same space as your laundry is a great design choice that ensures that mess, dirt, mud, and sand is kept out of the rest of your home. Clothing can be put straight into the washing machine, dirty shoes can be cleaned in the sink, and bags, coats, and sports gear can all be stored together in cupboards. You may also like to create a special zone for the furry members of your family- our Arched Pet Beds provide a beautiful sleeping zones for your pets. 
Take a look at some more fantastic laundry design ideas and how you can combine your Laundry and Mudroom: Modern Laundry Ideas & Inspiration | Kinsman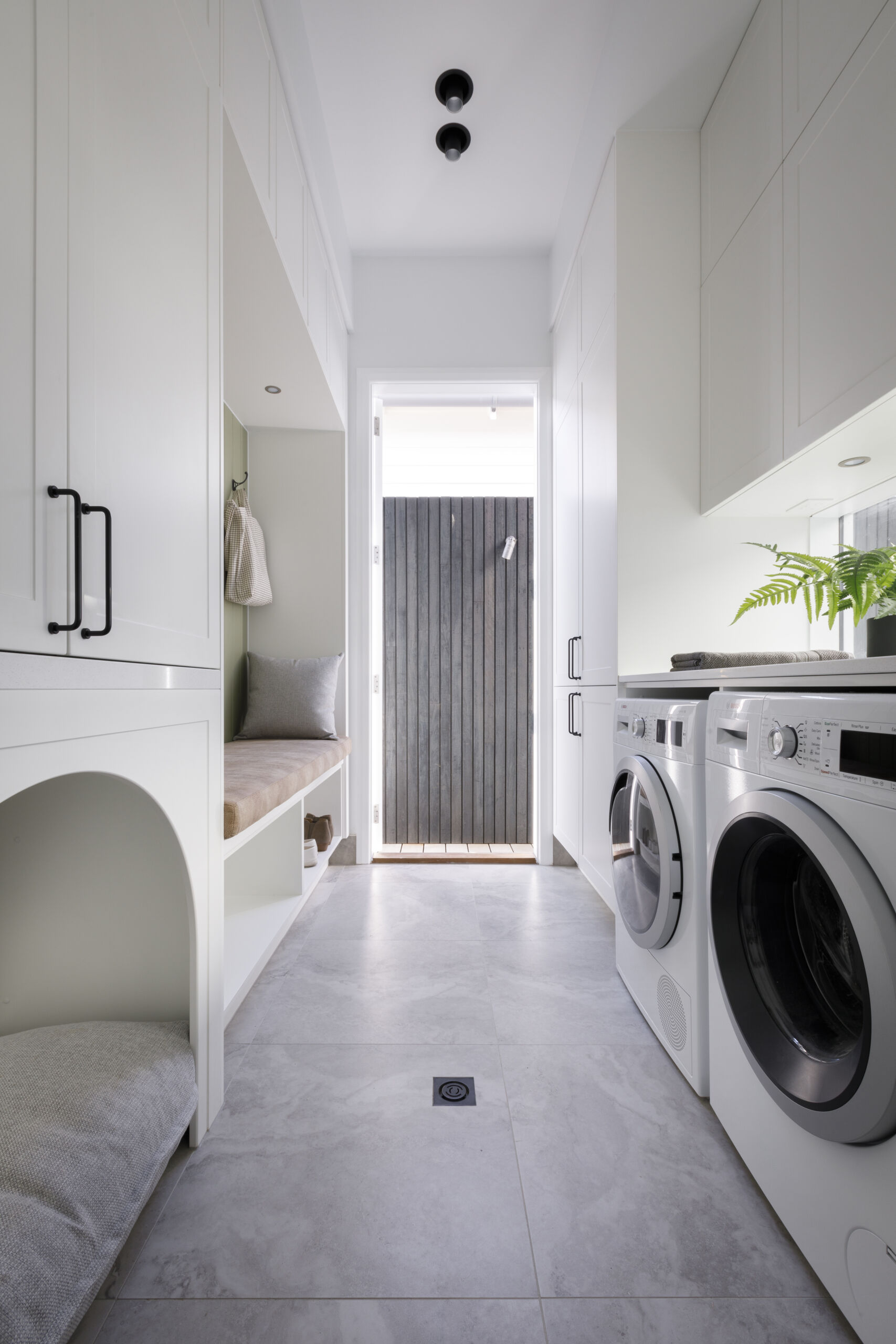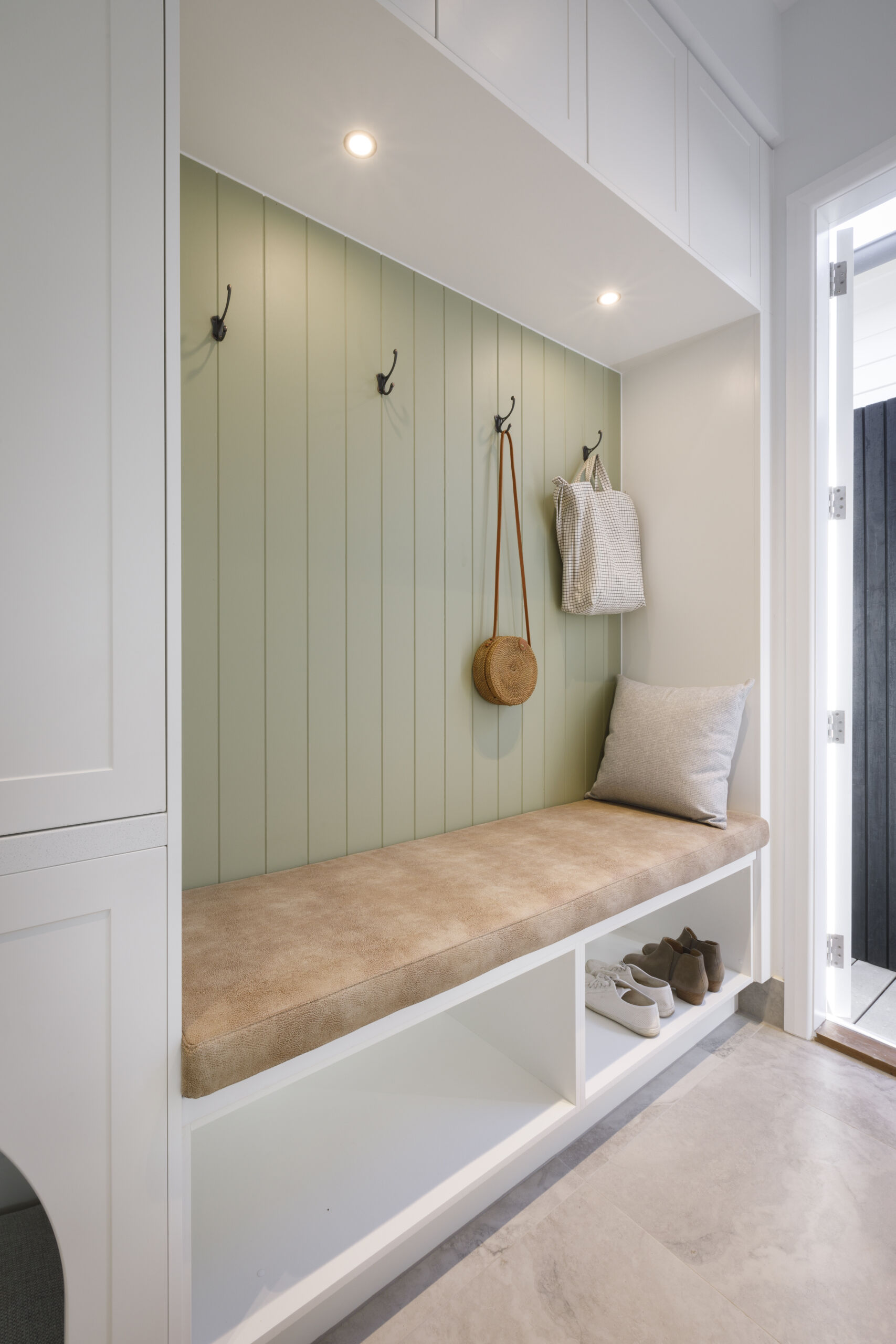 2. Maximise storage with internal accessories. 
Maximise the functionality of any cabinets in your laundry by including Kinsman's internal storage accessories. Our laundry hampers make light work of sorting clothing, while our range of wire pull-out shelving and accessories will maximise efficiency and tidiness- both of which are must-haves in any laundry, especially when space is tight!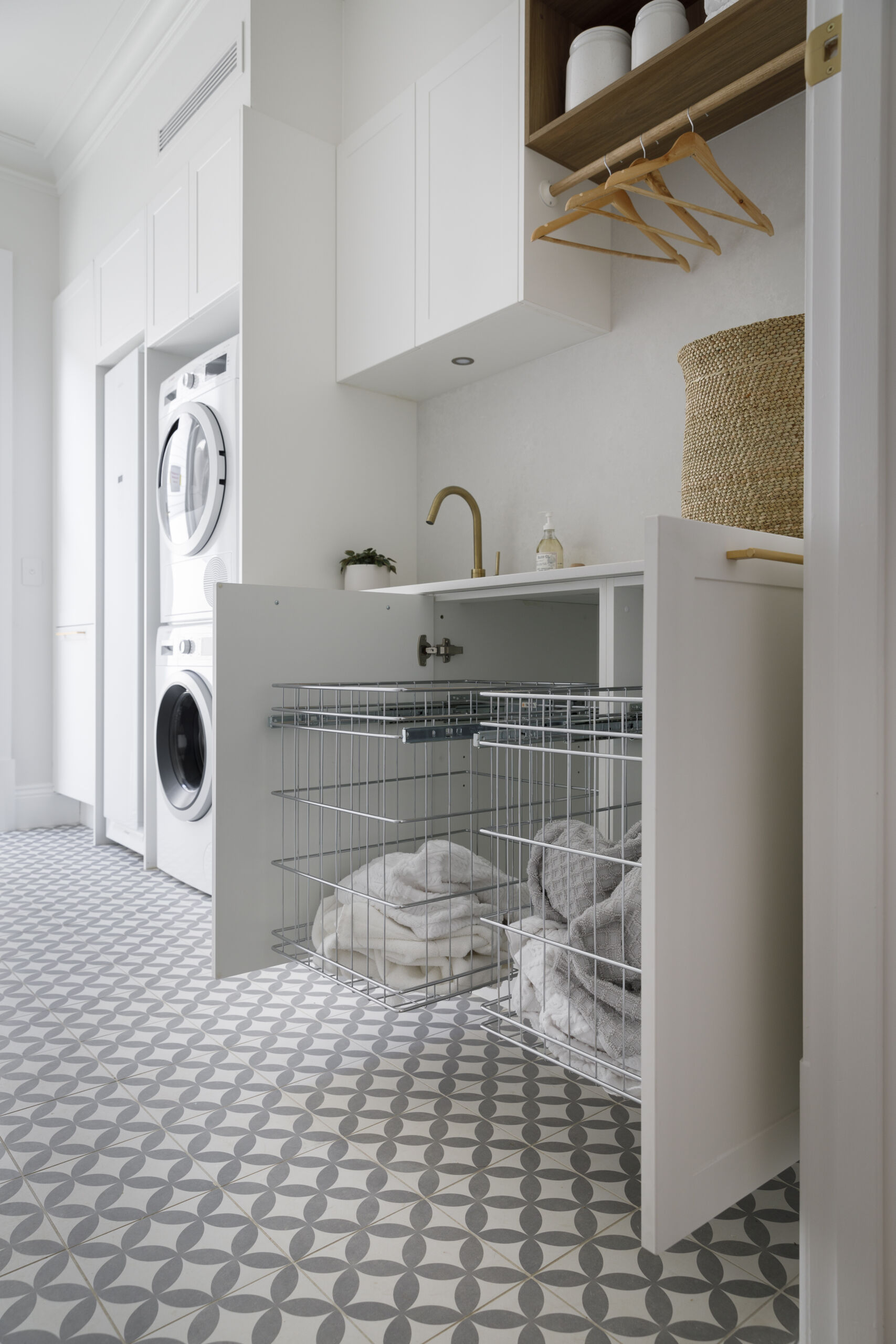 3. Embrace organic, raw and natural finishes. 
As mentioned before regarding kitchen colour palettes, the same applies to laundry design. Just because laundries are a utilitarian room doesn't mean that they can't be stylish and a joy to be in! Play with texture and tone within your joinery and benchtops to produce a natural colour palette. Brass handles and taps will add a pop of sparkle, while open timber-look shelving adds warmth.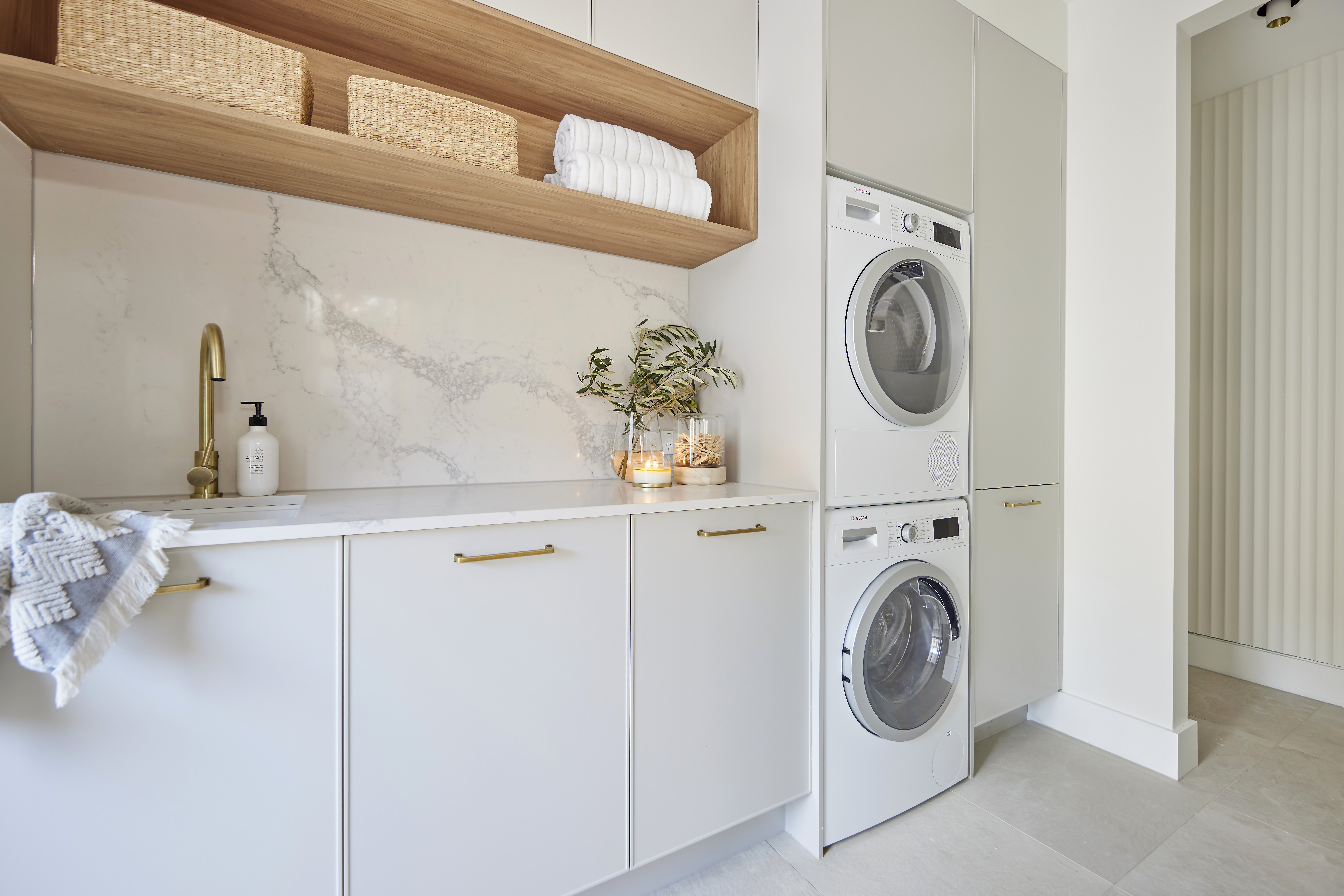 Wardrobe trends.
1. Celebrate the Hamptons look. 
Whether preserving the charm and character in a traditional home or injecting a classic touch in a more contemporary abode, the glamorous coastal Hamptons look will continue to be popular in wardrobe design in 2023. The clean lines of our Somersby Shaker-inspired door are a perfect choice for this style, particularly when paired with timber-look and brass accents.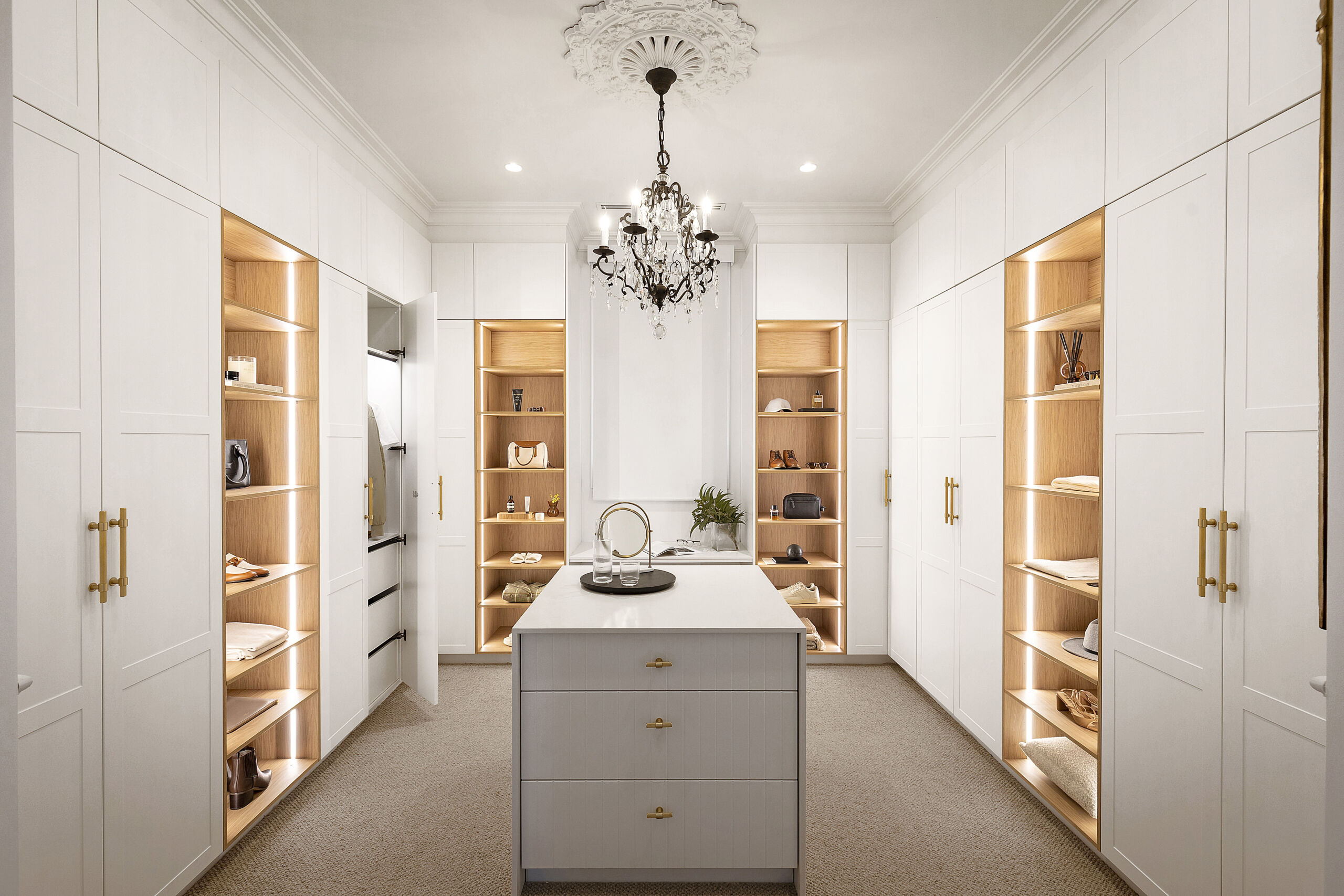 2. Connect to the great outdoors
Your bedroom should be a sanctuary to relax and rest, and your wardrobes should add to this feeling. Selecting an earthy and organic colour palette for your wardrobe doors and interiors will provide an excellent base for the look. On the latest series of The Block in 2022, we introduced several new door colours, such as the soothing and relaxing green Bonsai and Pewter Metallic – both would be perfect for a bedroom where you can unwind after a busy day.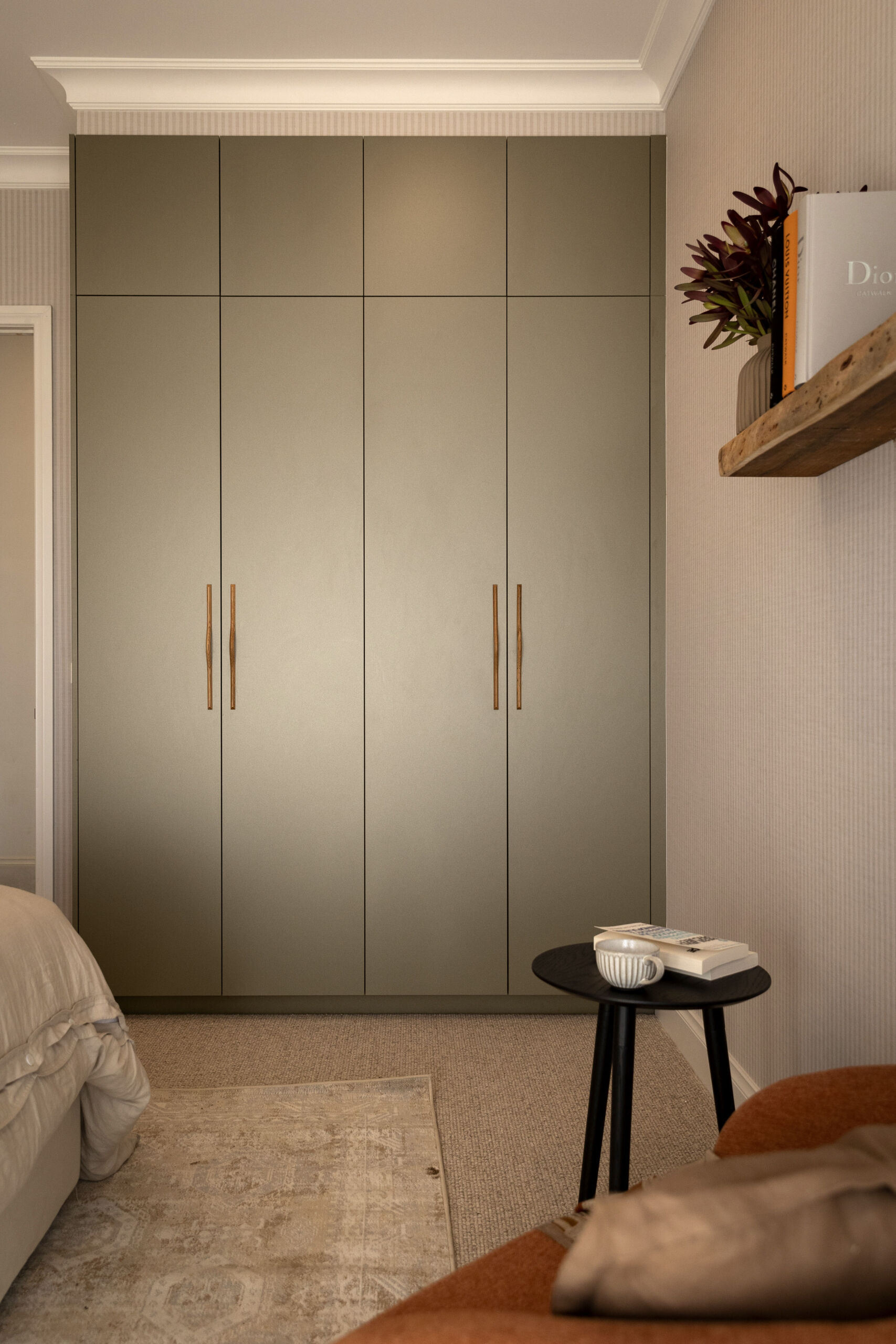 3. Keep your wardrobes beautifully organised. 
No matter how beautiful your wardrobe looks on the outside, it won't mean much if you can't keep everything organised within it. Here at Kinsman, we partnered with Hafele to offer you the best in wardrobe storage accessories. From shoe drawers, wardrobe lifts, pull-out wire racks, to jewellery compartments, these luxury extras will add to the efficiency of your wardrobe when paired with hanging space, soft-close drawers and open shelving.  
Discover the latest storage solutions that will maximise your wardrobe space: Transform your Wardrobe with our Häfele must-haves! | Kinsman Kitchens