Transform your Kinsman wardrobe with these Häfele must-haves! 
The Kinsman Wardrobe range has been created to provide wardrobe storage options that are both stylish and functional for a life that's beautifully organised. Wardrobe storage solutions will transform the way you organise your bedroom and wardrobe – and the range of Häfele accessories showcased this on The Block 2022.
Below we take a closer look at some of our favourite additions from folding mirrors, trouser racks to lighting that will make getting ready a joy every day. 
Häfele Folding Mirror in Anthracite.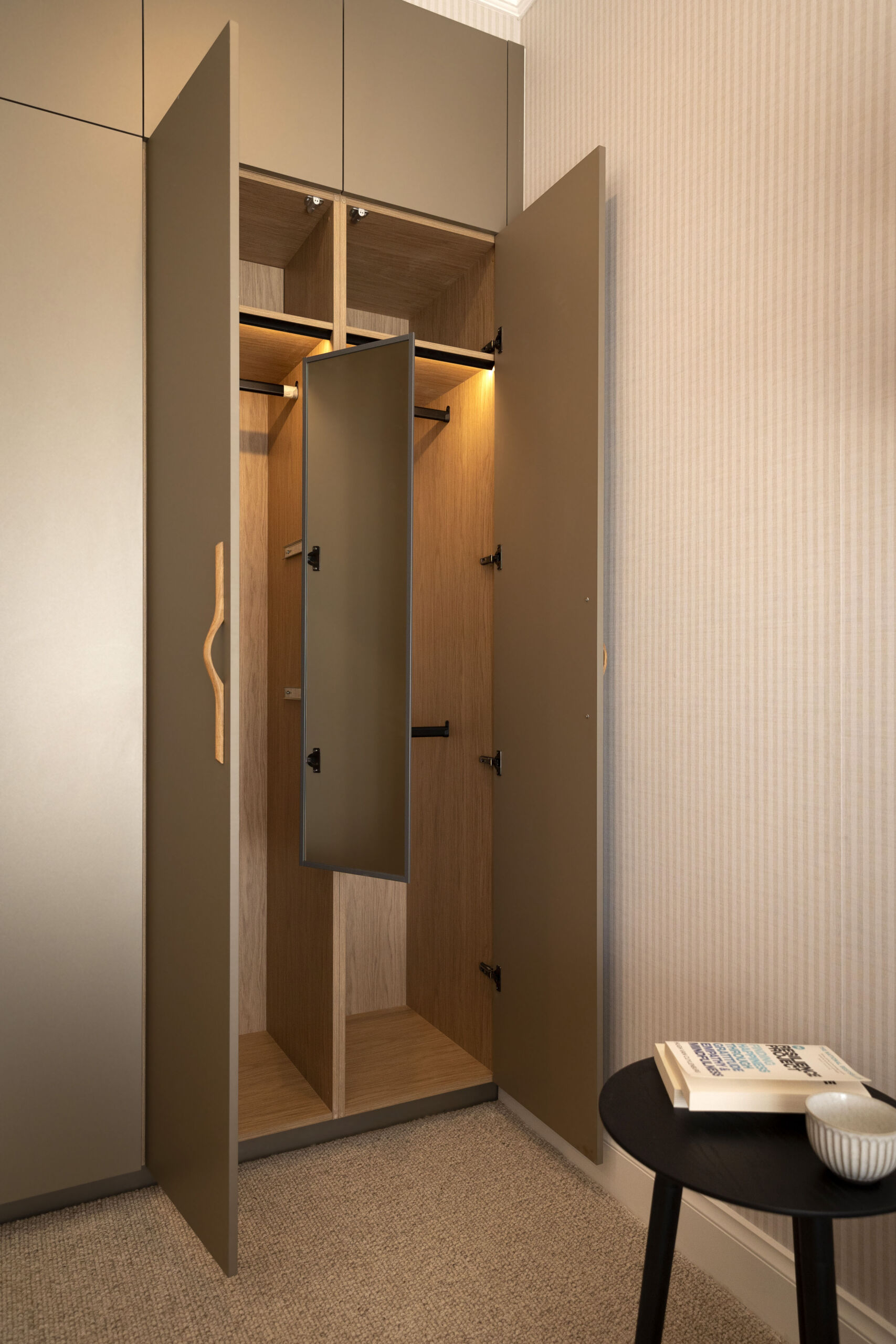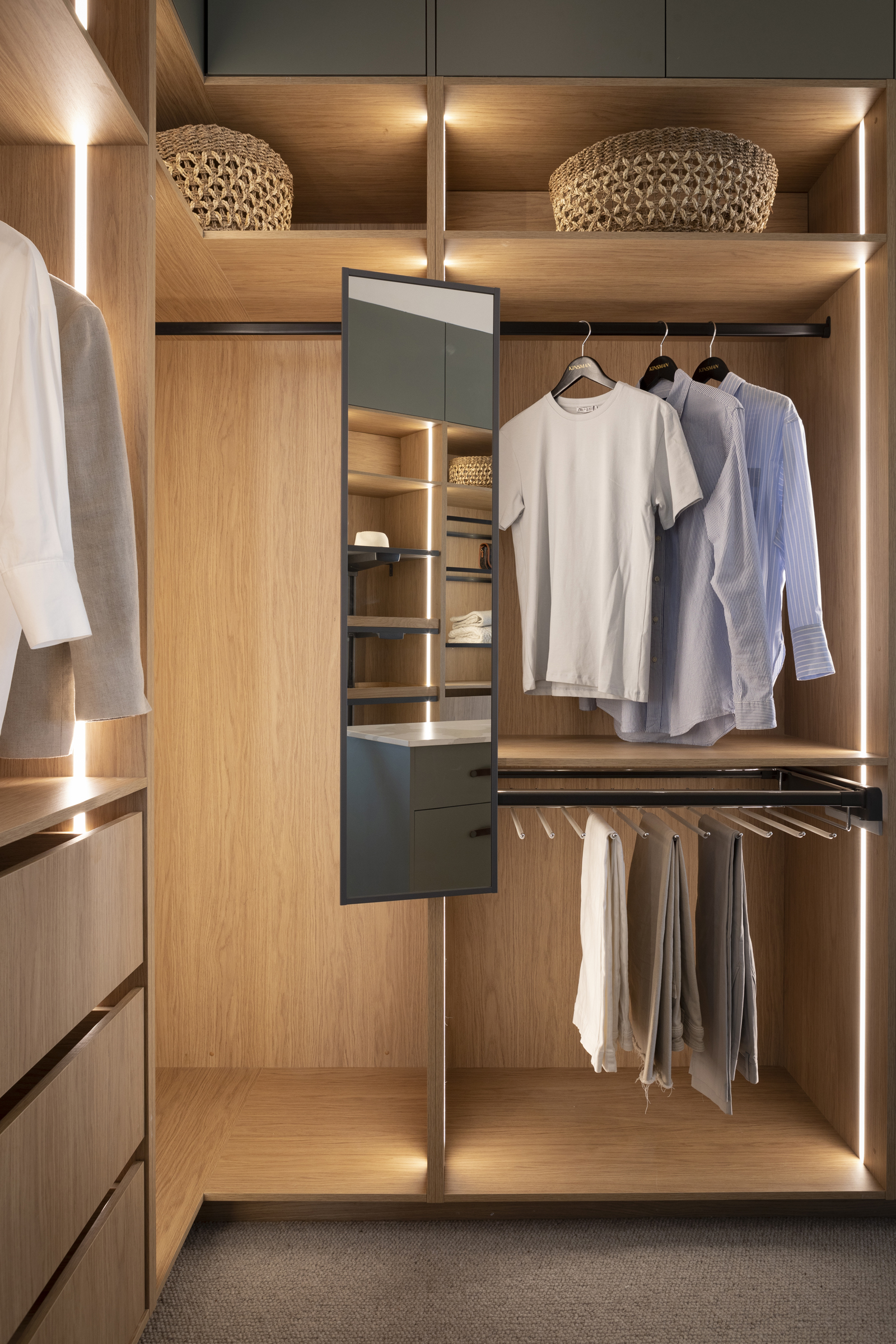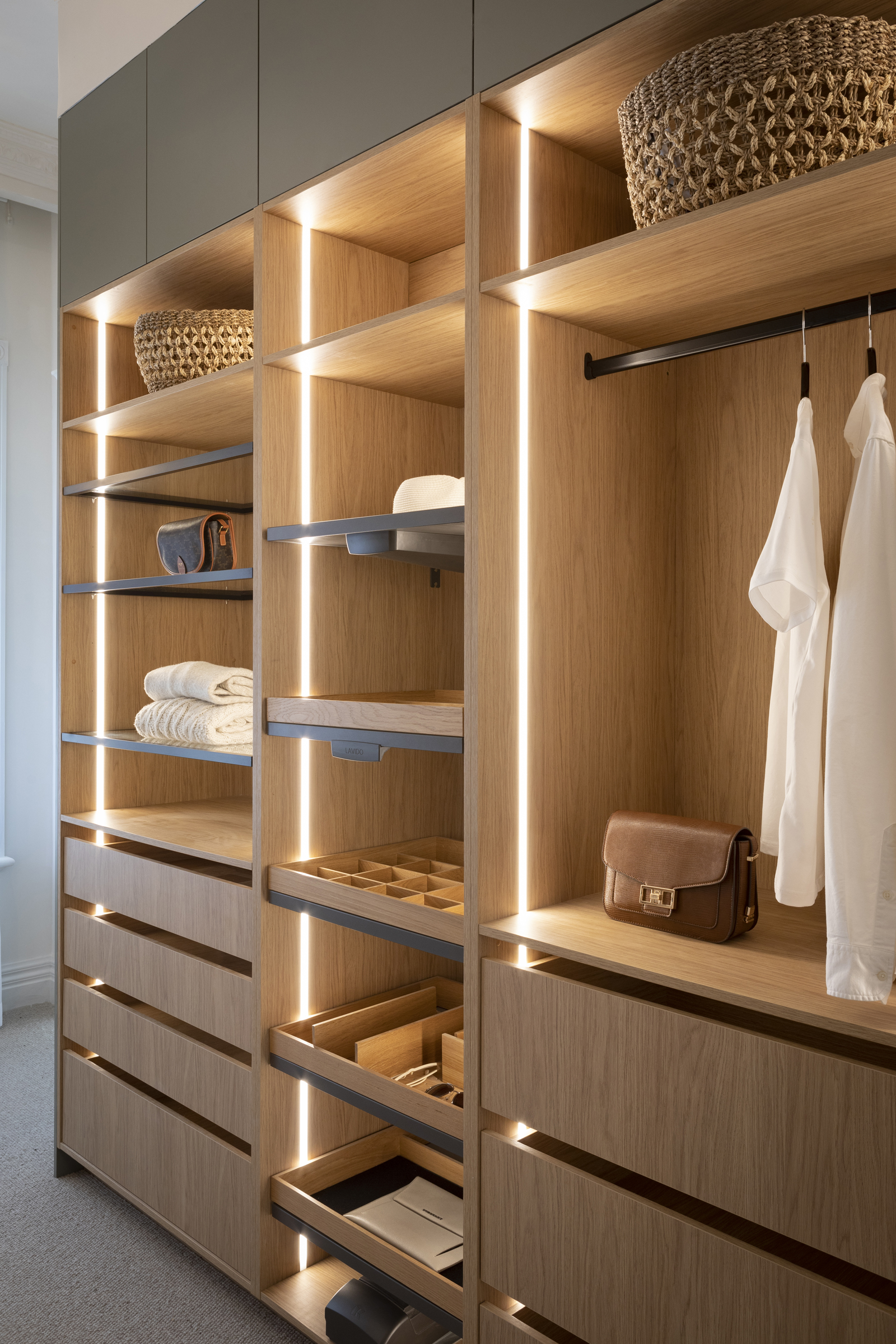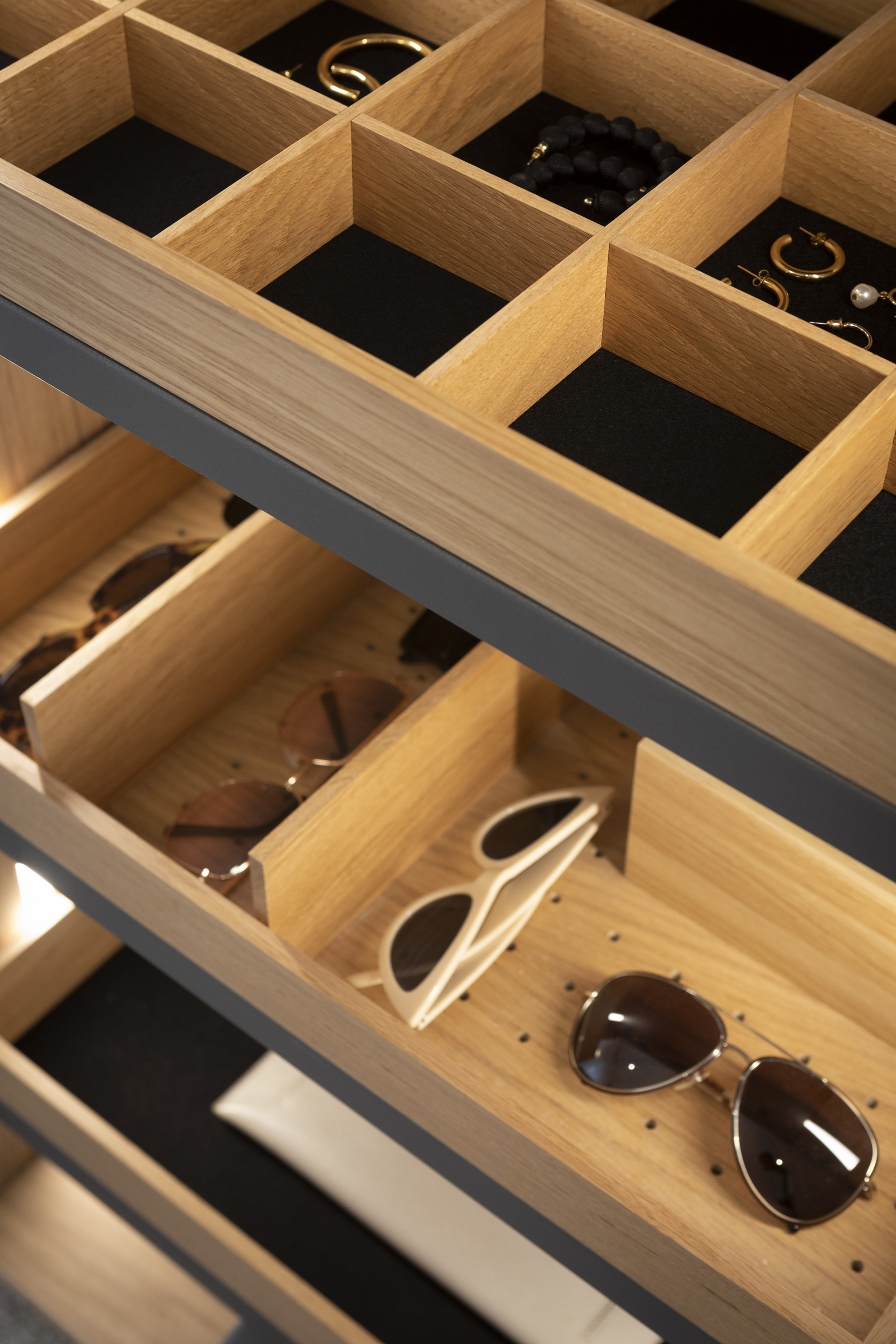 New to the Häfele range, the Convoy Lavido Units provide a unique experience for any kitchen and wardrobe. One simple and ergonomic movement opens the contents of the cabinet, providing full access within. The design offers flexible organisation thanks to height-adjustable trays, meaning you store and organise whatever you wish to within your robe, from accessories, bags, jewellery more.  
Häfele Tie and Belt Rack.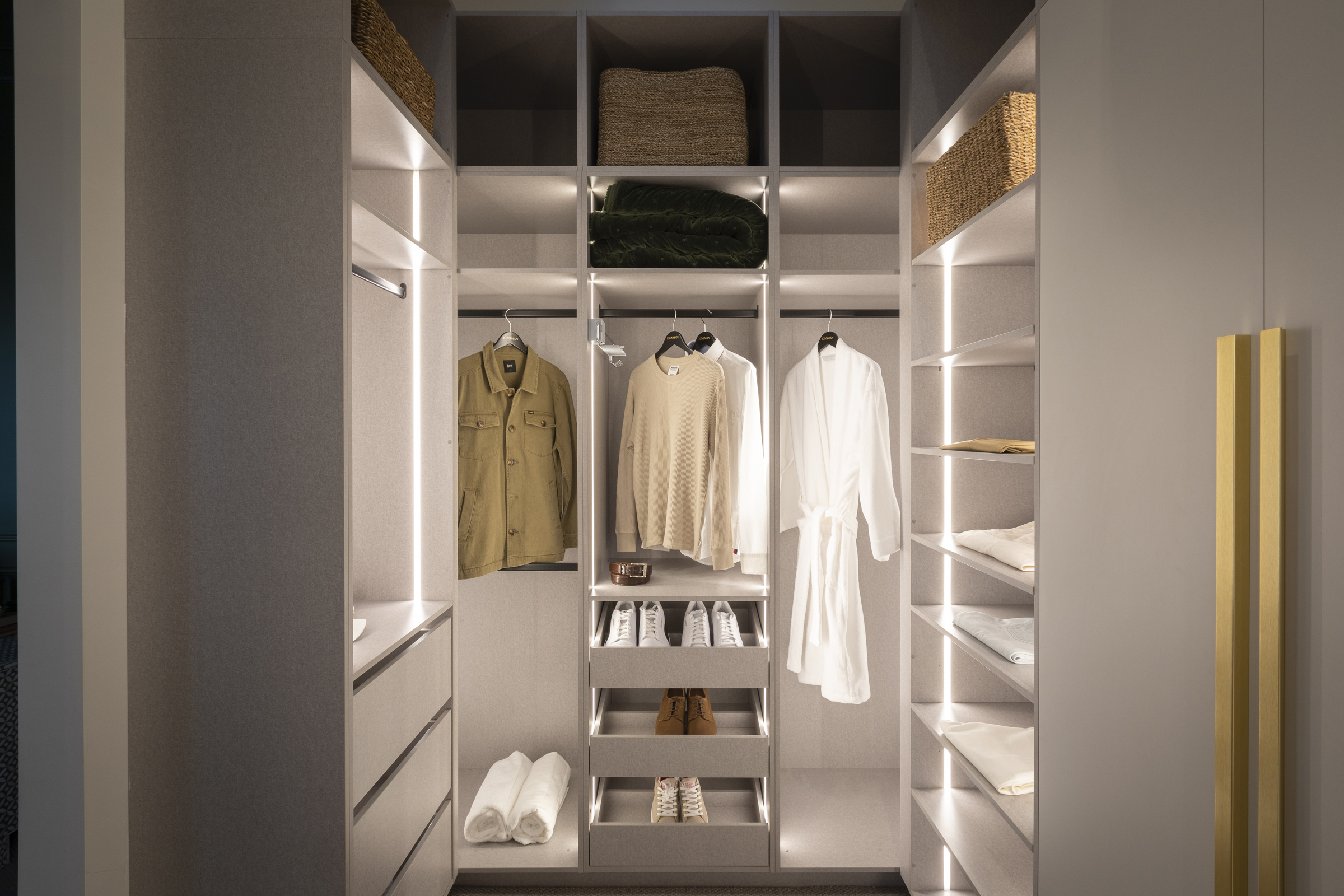 Simple and space-saving, this wire pull-out design allows you to hang 9 ties and scarves, as well as 5 belts. Tom & Sarah-Jane included this accessory in their winning Master Walk-in design– proving that including thoughtful effective bedroom wardrobe storage such as this will elevate the effectiveness of your wardrobe. 
Häfele Wardrobe Lift.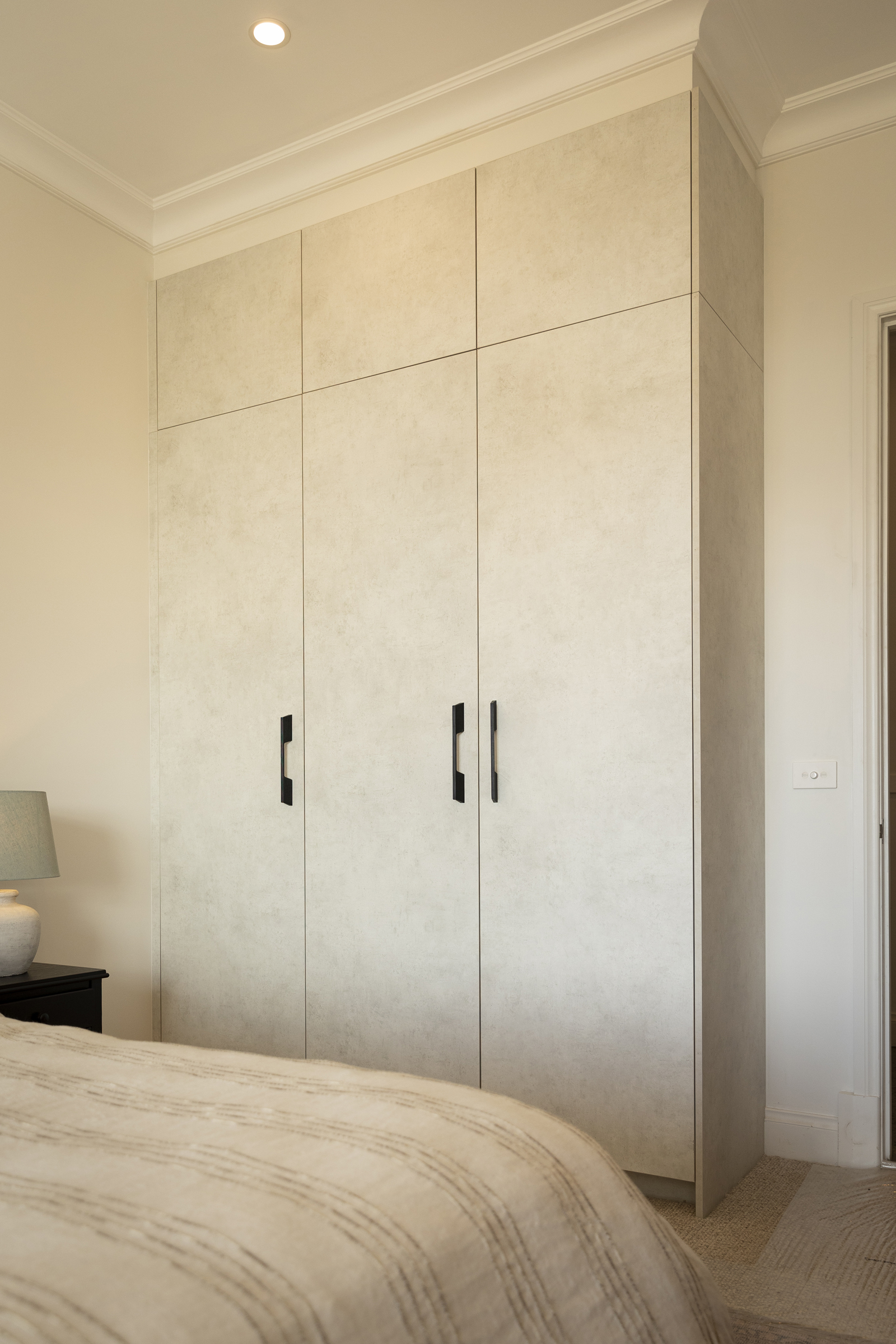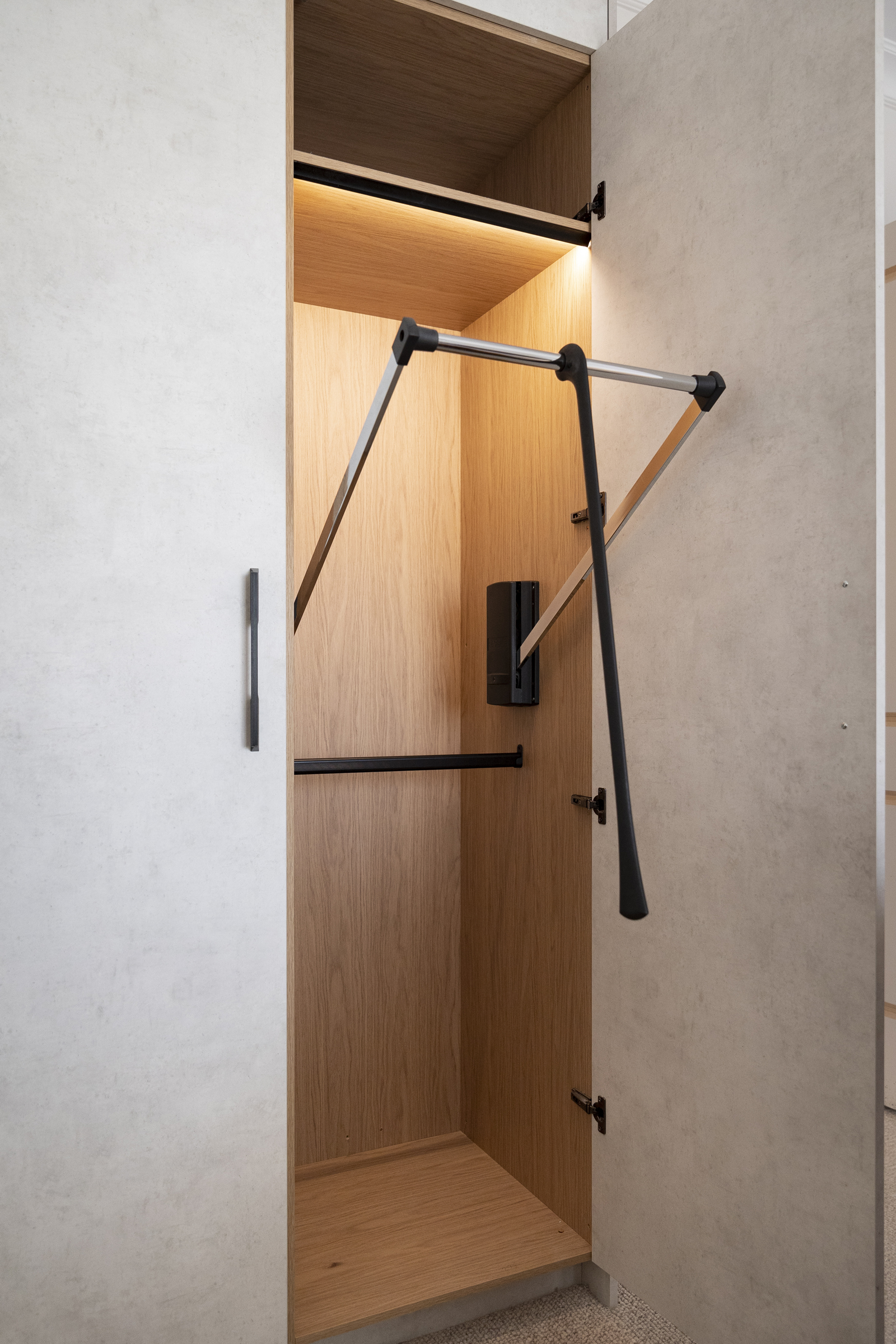 Complement your hanging space in your wardrobe with a Wardrobe Lift, as it allows easy access to clothing higher up in your closet. The rail is installed in the high part of the robe which can then be pulled downwards and outwards on a swing fitting. Perfect for many bedrooms, especially for children's' rooms.   
Häfele Pull-out Trouser Rack.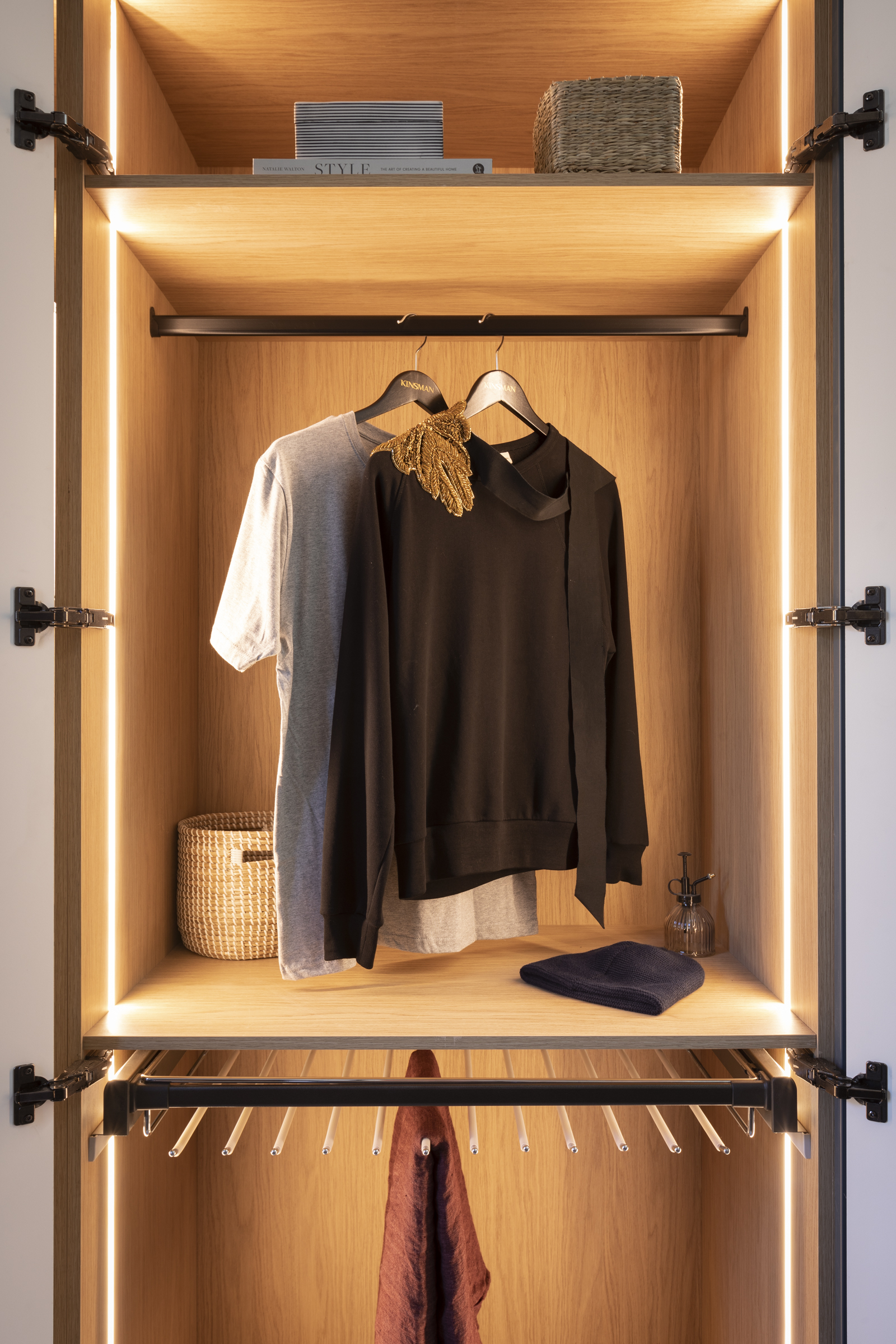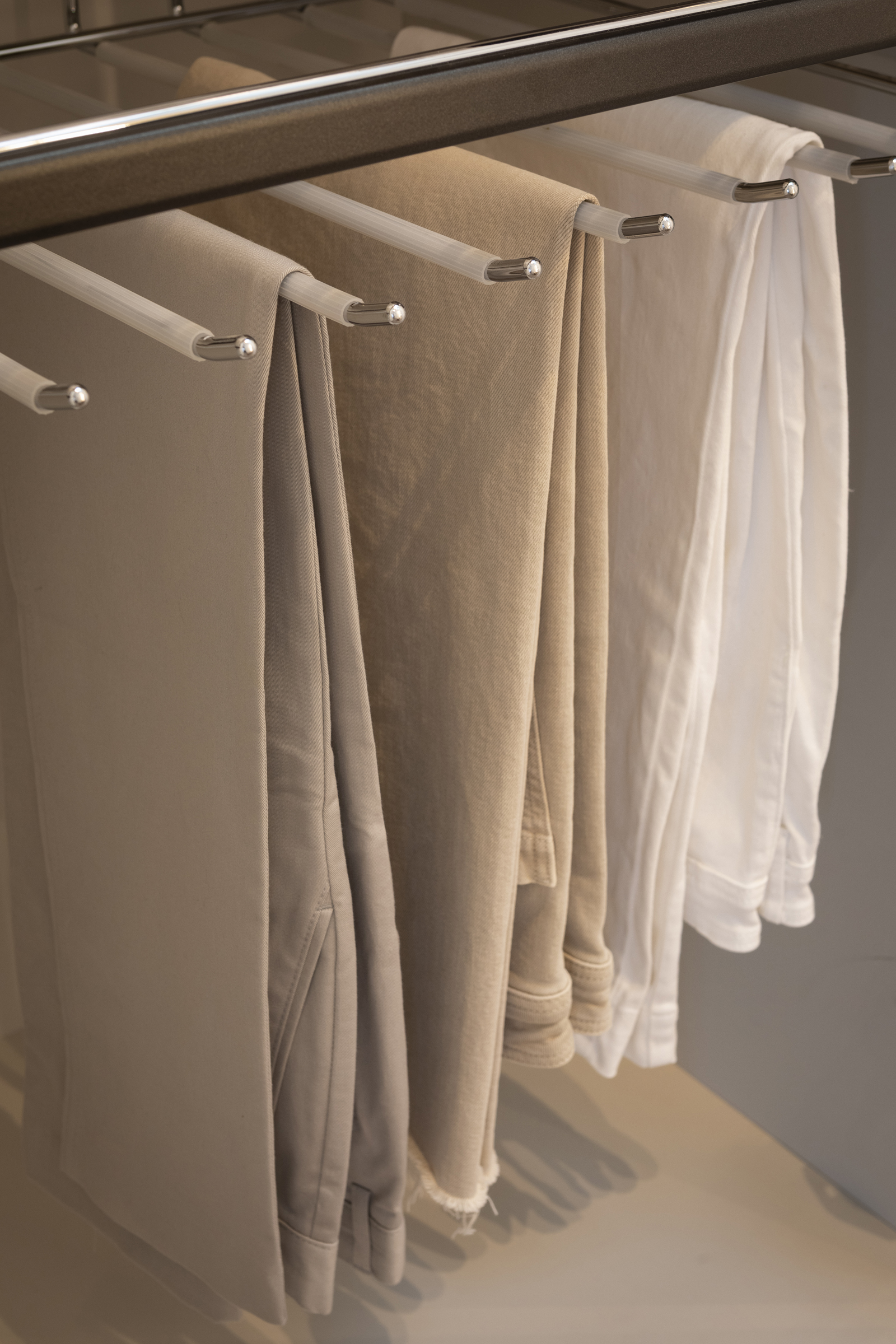 Image suggestions: Ankur & Sharon Master or Omar & Oz master 
Providing convenient access to your wardrobe, this stylish pull-out rack allows you to access up to 11 pairs of trousers or jeans with ease from within your built-in wardrobe storage. Simply slide out of the robe to put on your favourite pair of pants before leaving the house, while also making putting clothes away a breeze. 
Häfele Jewellery Compartment Trays & Jewellery Drawers.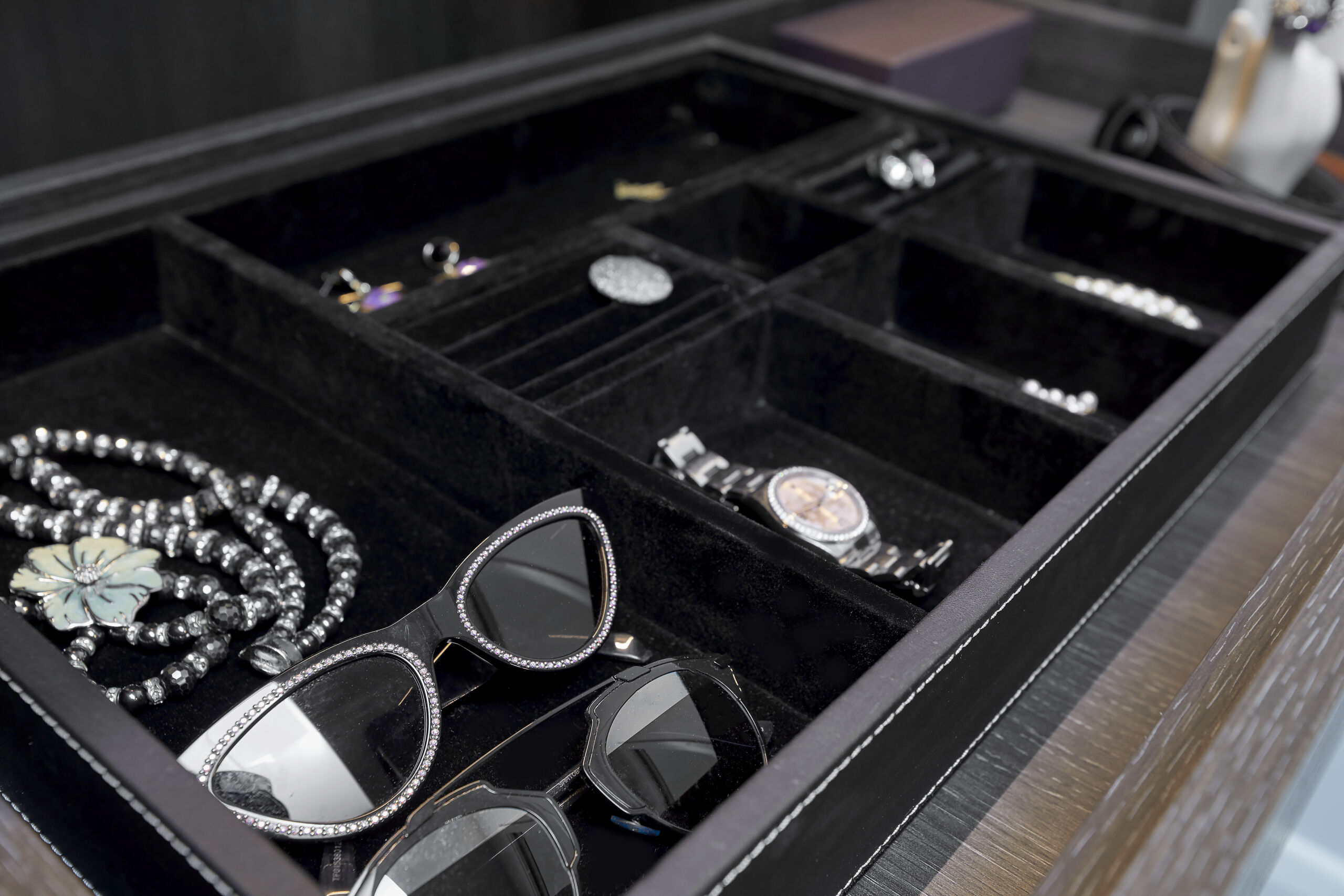 Organise and keep your belongings tidy within your built in bedroom wardrobes with our range of internal storage solutions. Jewellery drawers provide a stylish solution to storing jewellery, sunglasses, and other precious items together. You may like to place a glass shelf above the drawer so that you can view your jewellery and accessories- the perfect way to balance form with function! 
Häfele Verti-Strip Lighting & Black Front Bars with Sensors.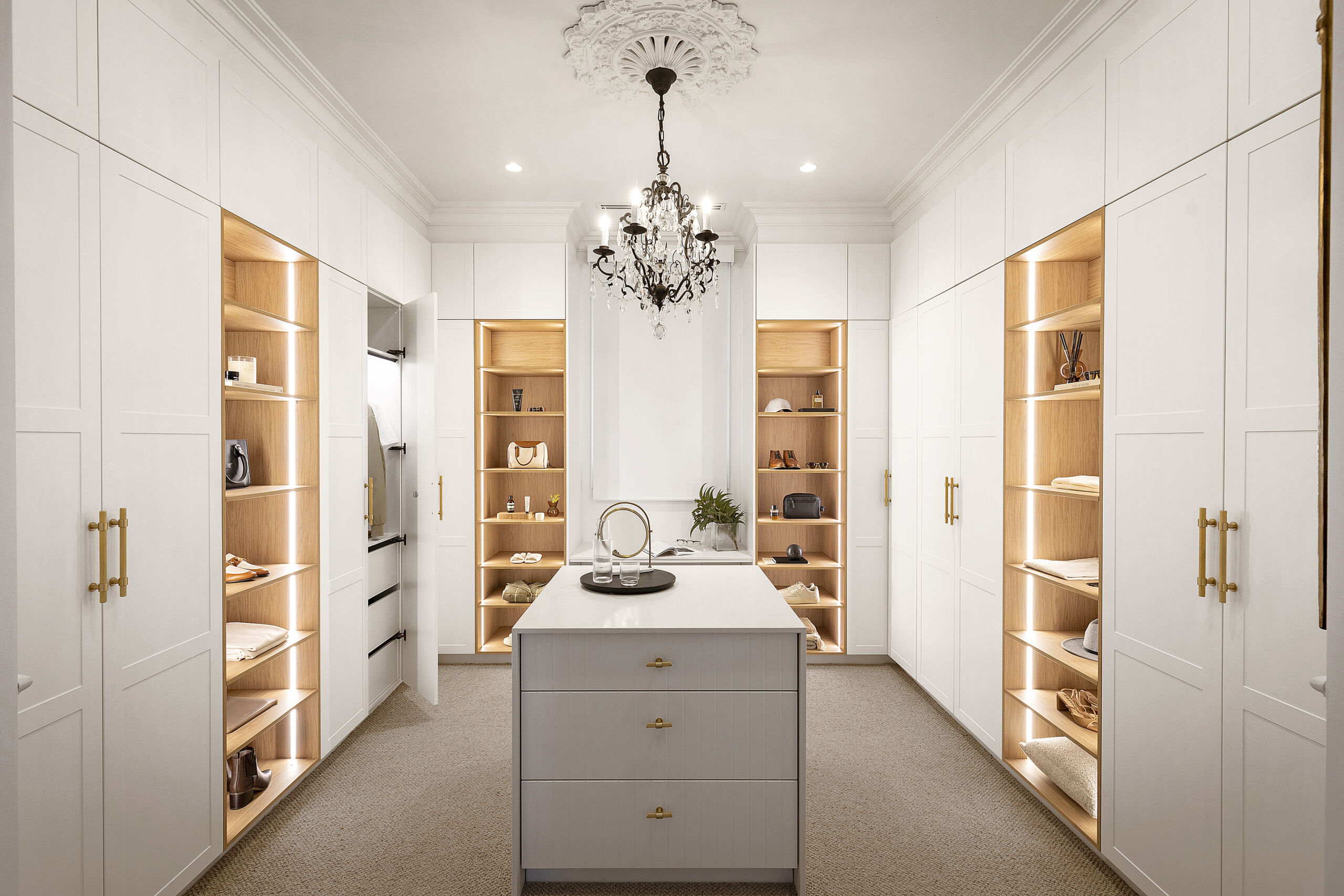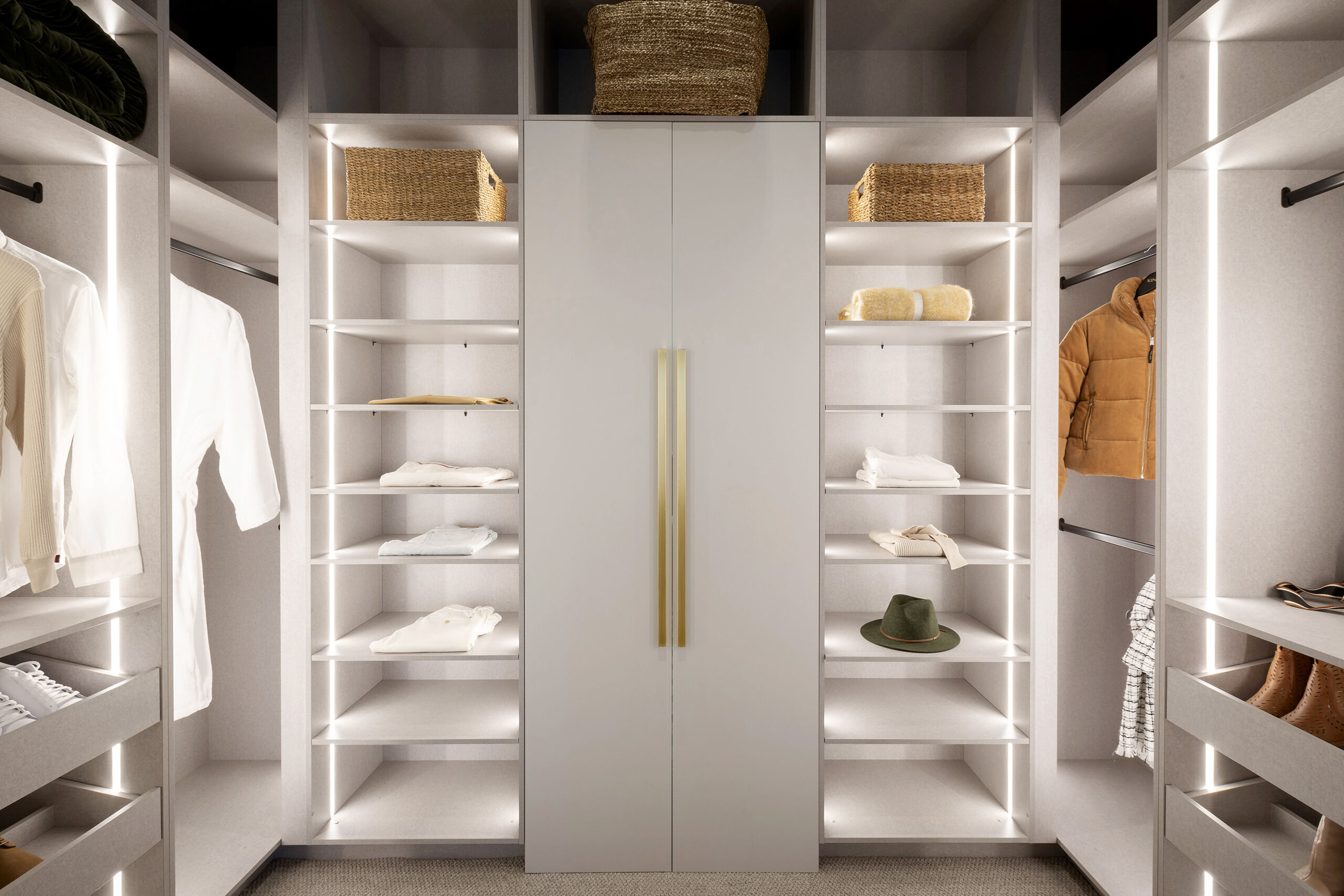 Often overlooked, a considered lighting scheme can transform your built-in wardrobe designs. Vertical strip lighting is both stylish and functional and will perfectly illuminate the contents of your robe. You may also like to install Black Front Bar lighting at the top of your closet – perhaps paired with Häfele Verti-strip lighting – include sensors so that the lights turn on as you open your wardrobe doors- adding instant drama! 
Create amazing Kinsman Wardrobes in your own home today and be inspired by the stylish storage solutions as showcased on The Block 2022.
Book your in-store, in-home, or virtual design appointment today. For more inspiration, images, and product details, download our Wardrobes Catalogue.