When it comes to dream wardrobe design, Kinsman Wardrobes offer stylish storage solutions to complete any bedroom space. 
In this blog post, we will focus on storage organisation and how our luxury extras will set your wardrobe apart from the rest. From hanging space to shelves, drawers to accessories – we will reveal how using these different types of compartments will de-clutter your life in the pursuit of ultimate organisation in the bedroom. 
When designing wardrobes, think about the people it needs to accommodate (growing child, single, couple, guests for short or long stays?) and the existing items they'll be storing – then work in some extra space to future-proof it.   
Hanging Space. 
Given that a wardrobe's primary function is to store our clothes, every dream wardrobe needs ample hanging space – whether it's a walk-in, or sliding or hinged door style. When designing a robe, hanging space is a good place to start, with separate spaces allocated per person. For example, a couple will both need their own hanging spaces, including full length for dresses and coats, and half-length for tops and pants.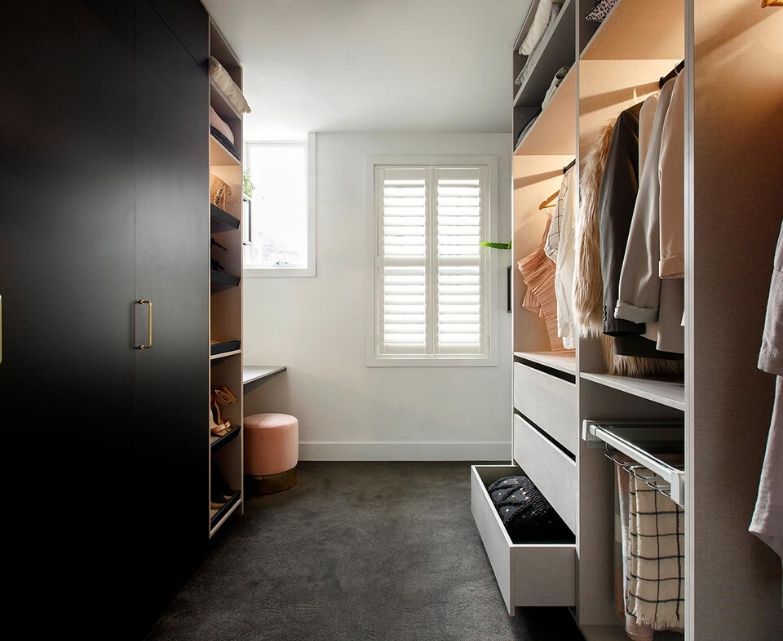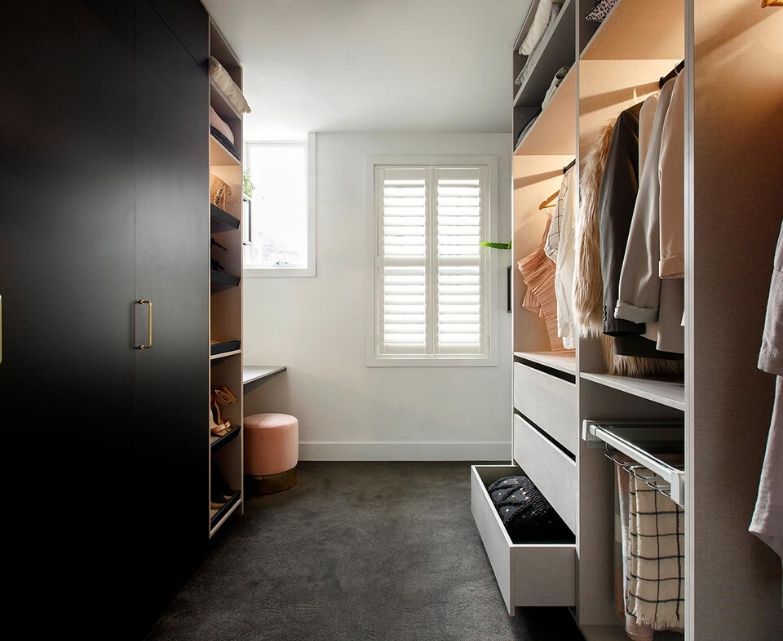 This walk-in wardrobe by Kinsman showcases various lengths of hanging space, essential for all types of garments. 
The ultimate wardrobe has shelf space in various sizes, making it more versatile for storing larger items or baskets to throw in smaller bits and pieces. Design some storage shelving at the very top of your wardrobe for items that you don't need on a daily basis – this is a great place to store extra blankets, suitcases or boxes of mementos.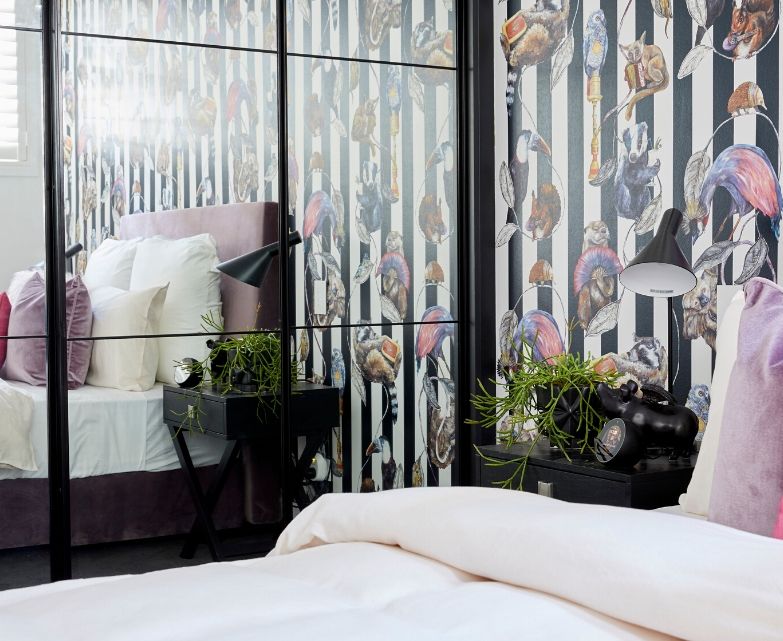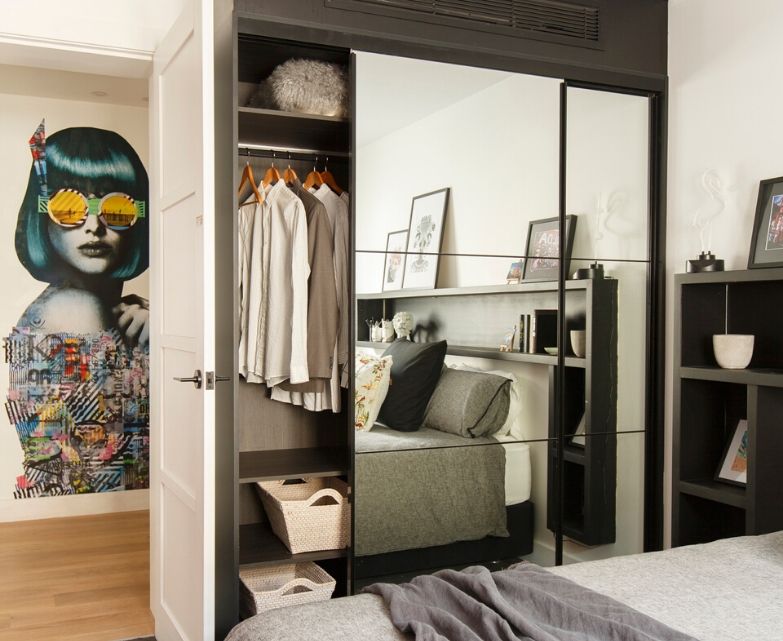 This sliding wardrobe by Kinsman showcases half length hanging space and storage shelves
Drawers.
Ultimate organisation requires a sufficient amount of drawers. You'll want to allocate some for the usual hide-aways such as socks and underwear, and folded clothes like t-shirts, active wear and sweats.

Shelving & Racks.
Open shelving is essential for items that you want to find quickly, and also for items that are best stored with some air flow, such as shoes.
Kinsman gives you the option of fixed shoe racks or shoe drawers which pull out for easy access. Both are angled, allowing you to see more of the shoes at a glance.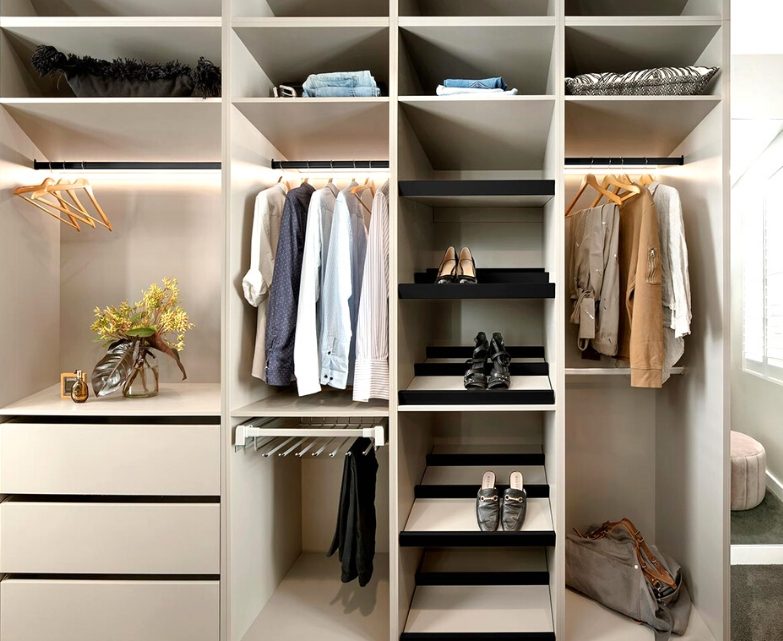 Kinsman also has black frame glass shelving in its range, which is one of the latest trends from Milan – perfect for any fashion accessories or decor you want on display.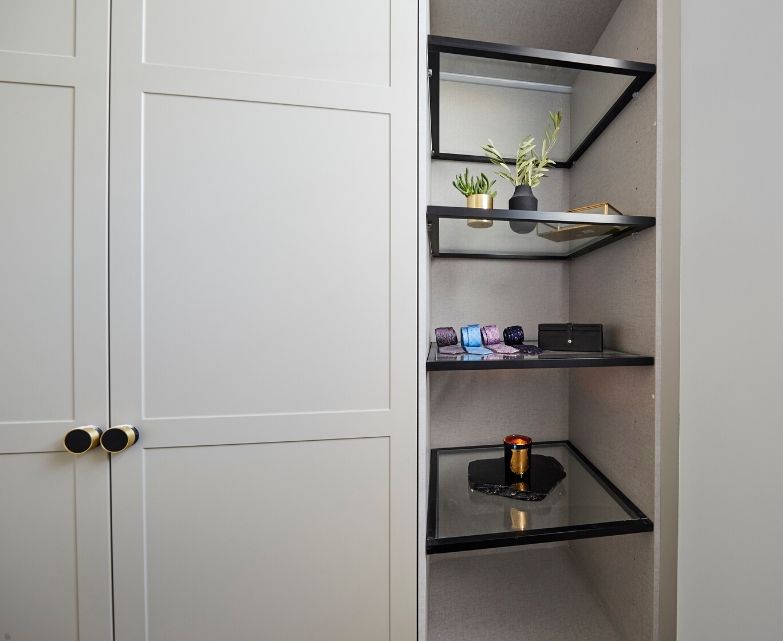 This hinged door wardrobe by Kinsman features black frame glass shelving.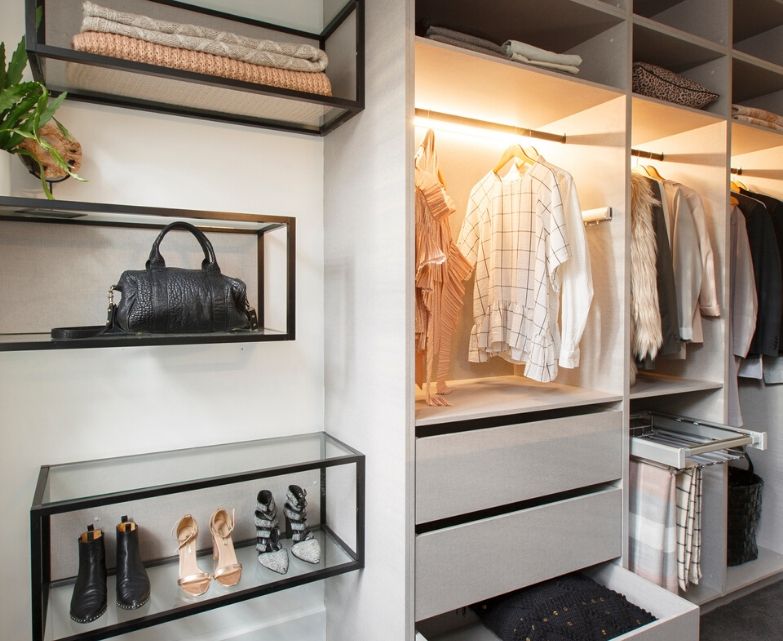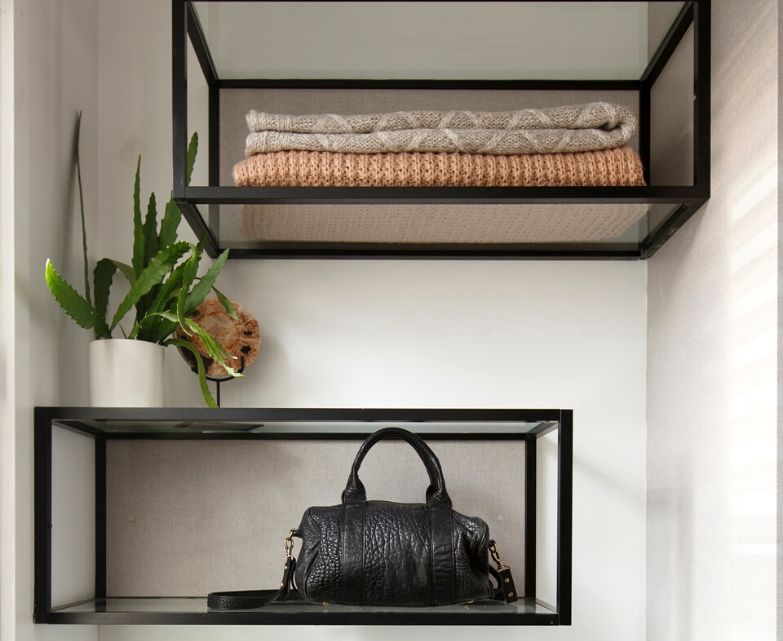 This master wardrobe by Kinsman features black frame glass shelf boxes
Accessories.
A signature of the ultimate wardrobe is the storage accessories! From Kinsman's range you can include essentials like hanging hampers or pull-out hanging rails for ties or trousers.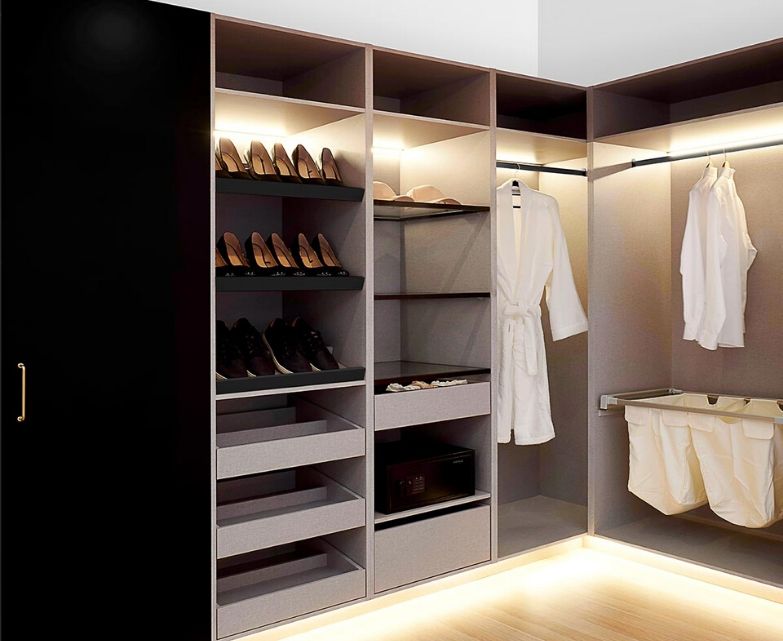 There's also special wardrobe storage accessories like felt lined compartment drawers which can be used for belts, cufflinks, sunglasses or jewellery – adding a little luxe factor which you'll enjoy every time you use it.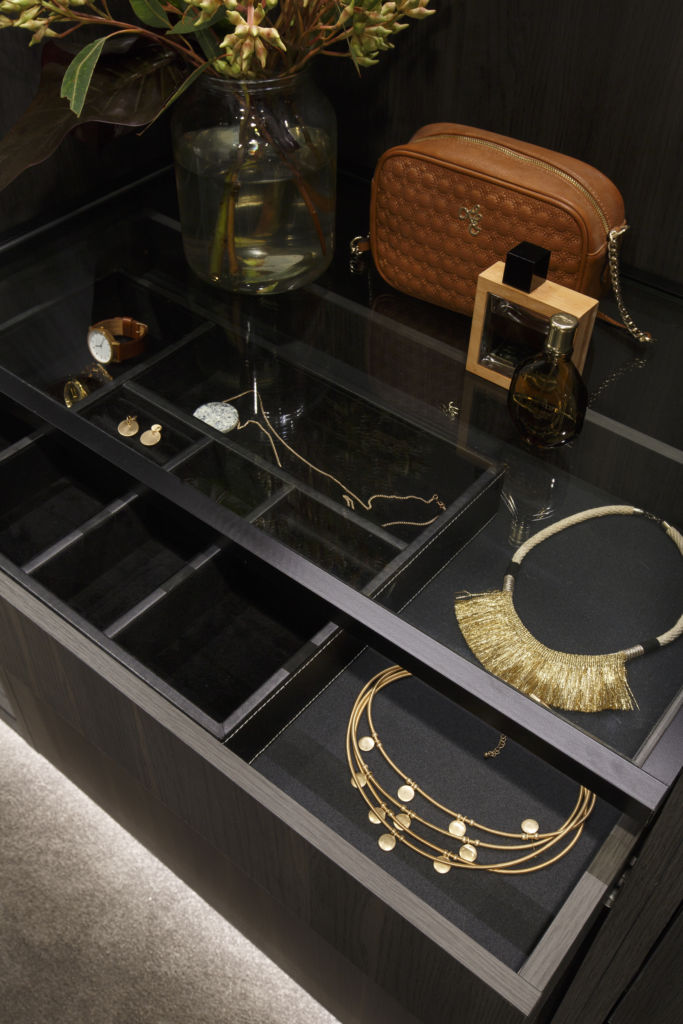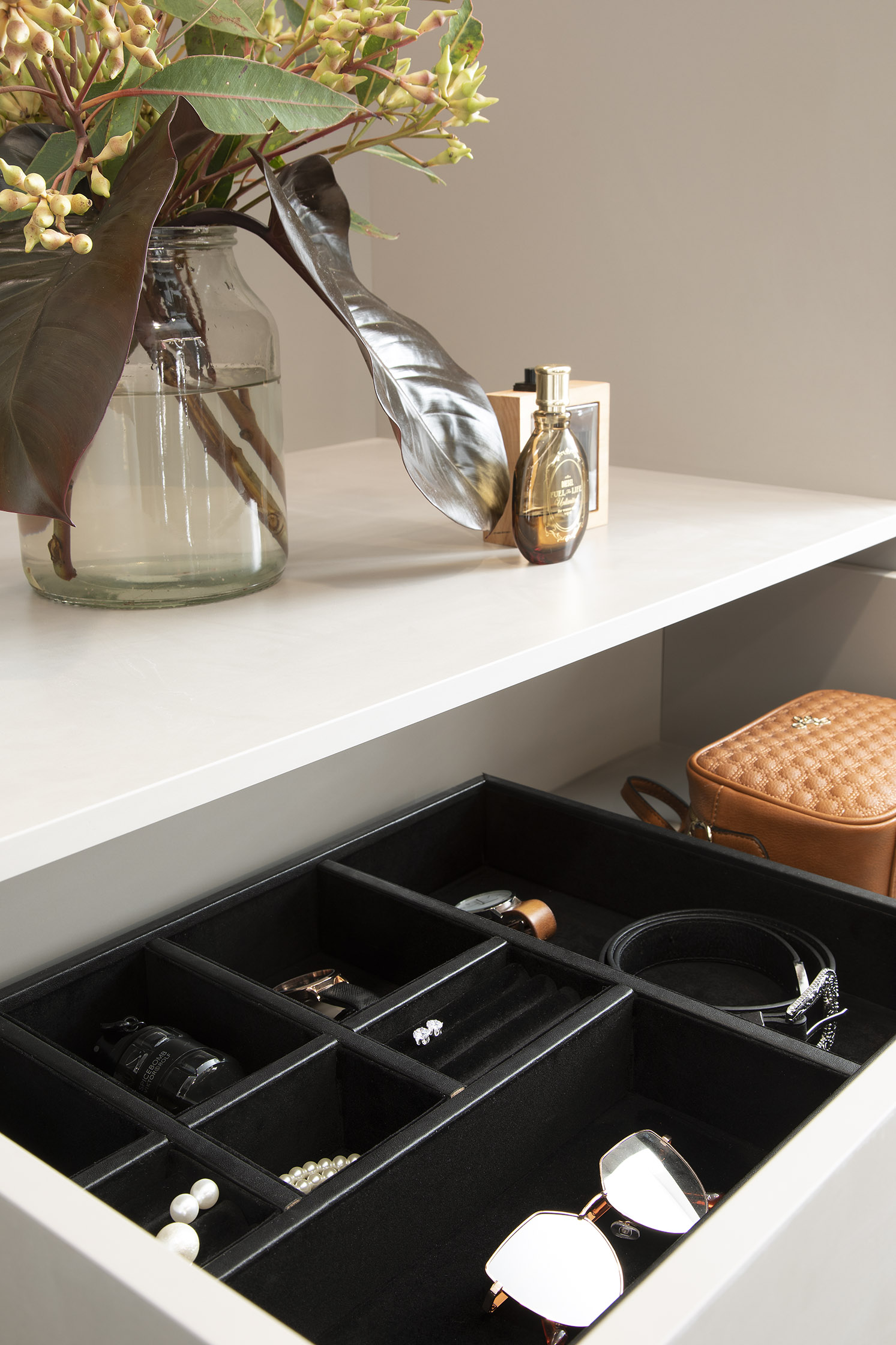 Or for the really valuable stuff, how about a punch-code safe in your wardrobe?